Ever get stumped for side dish recipes? With this list of 10 Easy BBQ Side Dishes, you'll never wonder what to bring to a summer grill out again!
It's grilling season!
Here is Minnesota we don't take our summers for granted. We fill every waking minute of warm weather with opportunities to be outside, including backyard BBQs galore filled with burgers, brats and plenty of BBQ side dishes.
We usually have a good idea of the main dish for our grill outs (currently crushing on these Italian Sausage Wraps), but sometimes we are stumped for easy side dishes.
One person can only eat so many ears of corn on the cob, right?
So we've compiled a list of some of our go-to side sides for grilled chicken, steak, turkey burger or whatever protein you throw on the grill.
Whether you're a fan of pasta salads, potato salad, healthy fruit and vegetable side dishes or need a gluten free side dish, we have some of the best BBQ side dishes for everyone!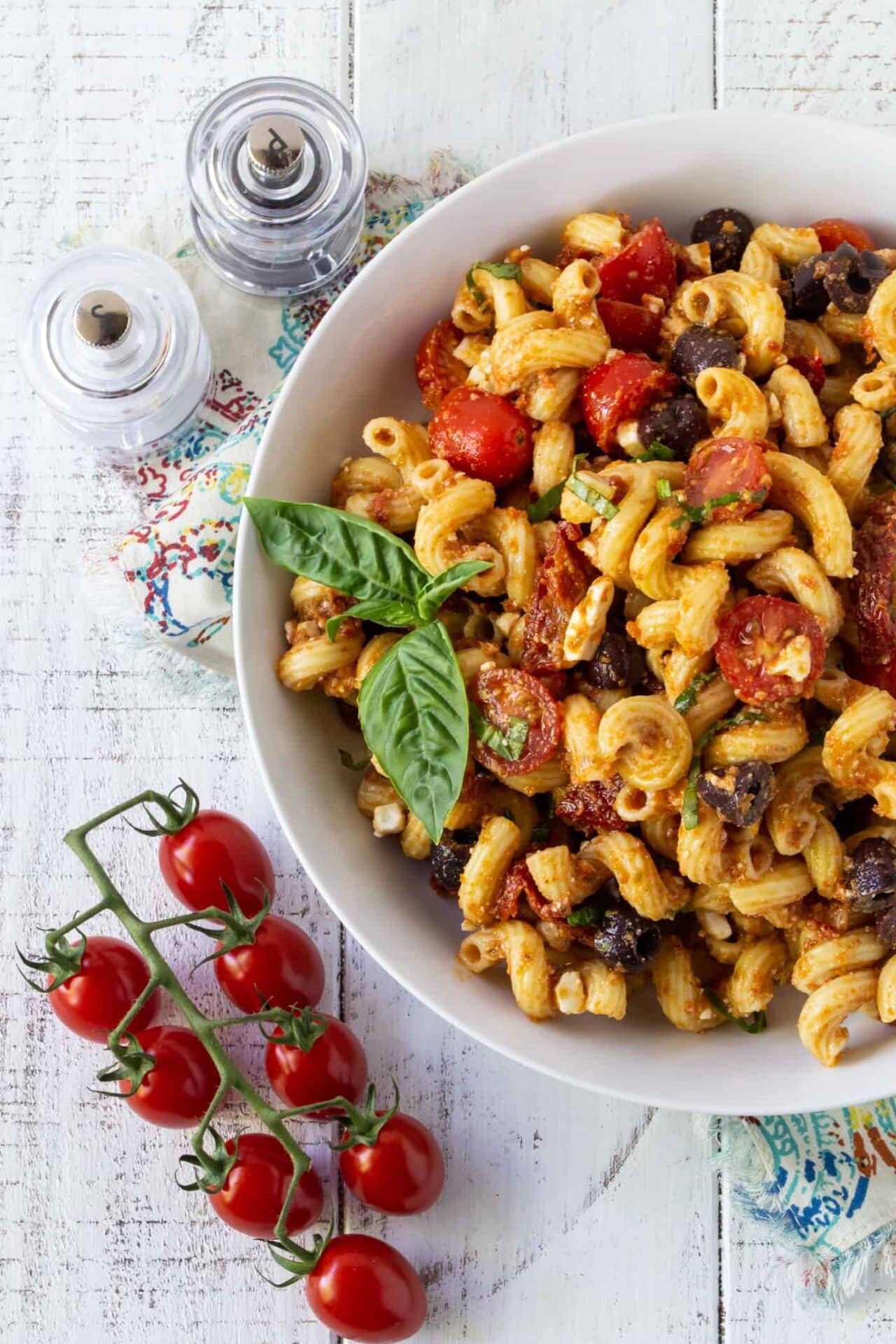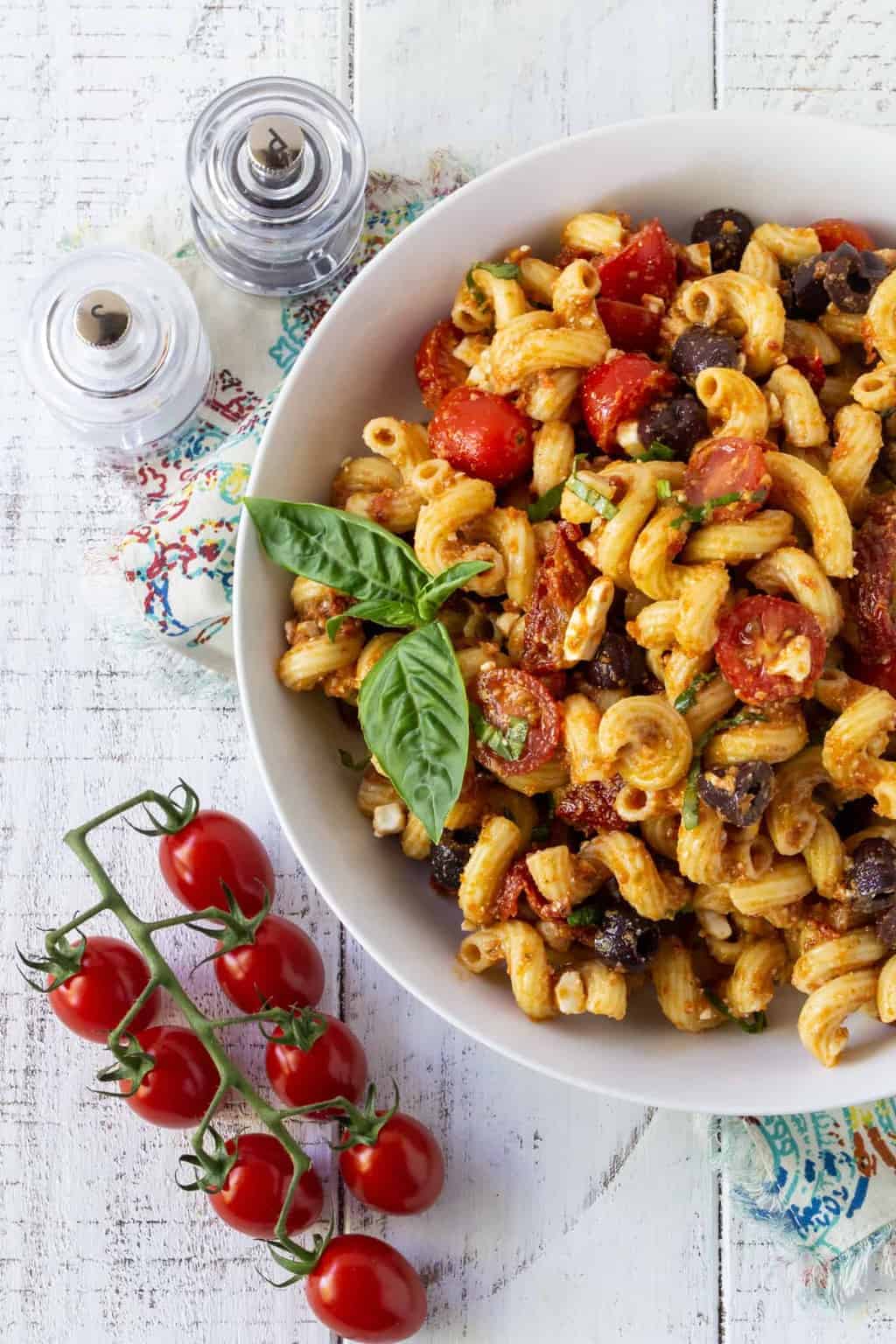 Greek Pasta Salad
A tangy pasta salad filled with tomatoes, feta and Kalamata olives.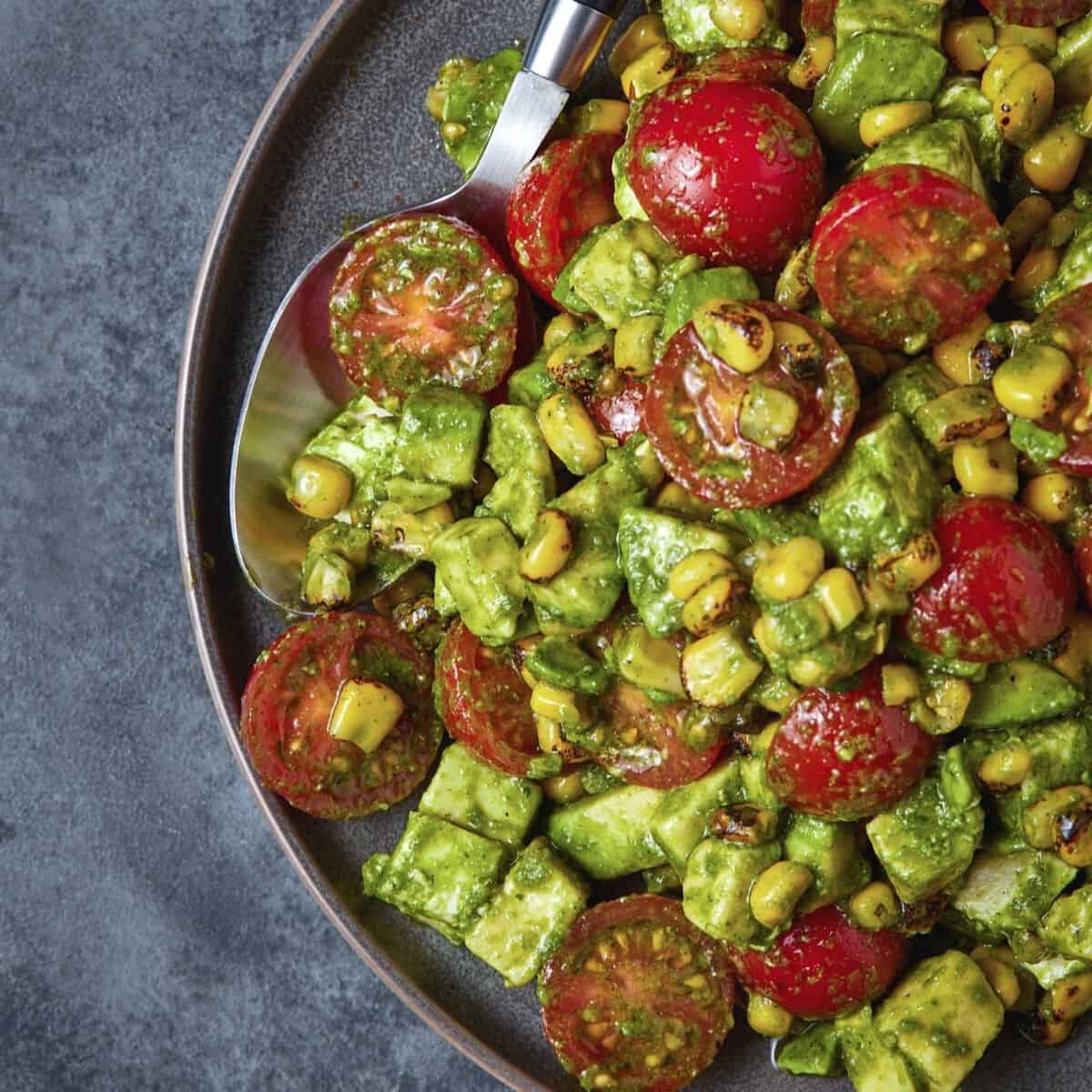 Tomato, Mozzarella and Grilled Corn Salad
Savor the flavors of summer produce with this easy Tomato, Mozzarella and Grilled Corn Salad. The perfect BBQ side dish!
Get the Recipe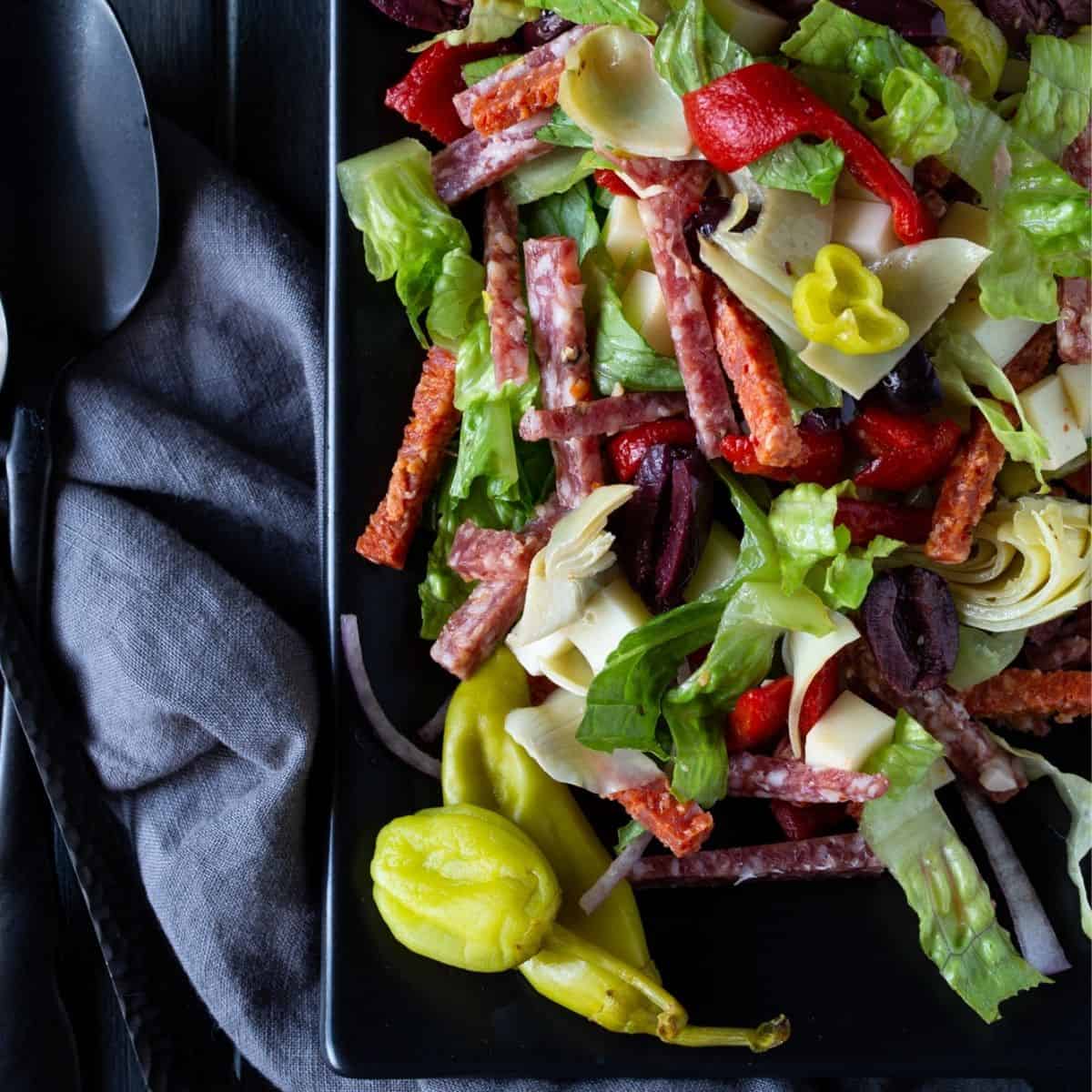 Antipasto Salad with Red Wine Vinaigrette
This Antipasto Salad with Homemade red wine vinaigrette is an easy side dish that is full of flavor!
Get the Recipe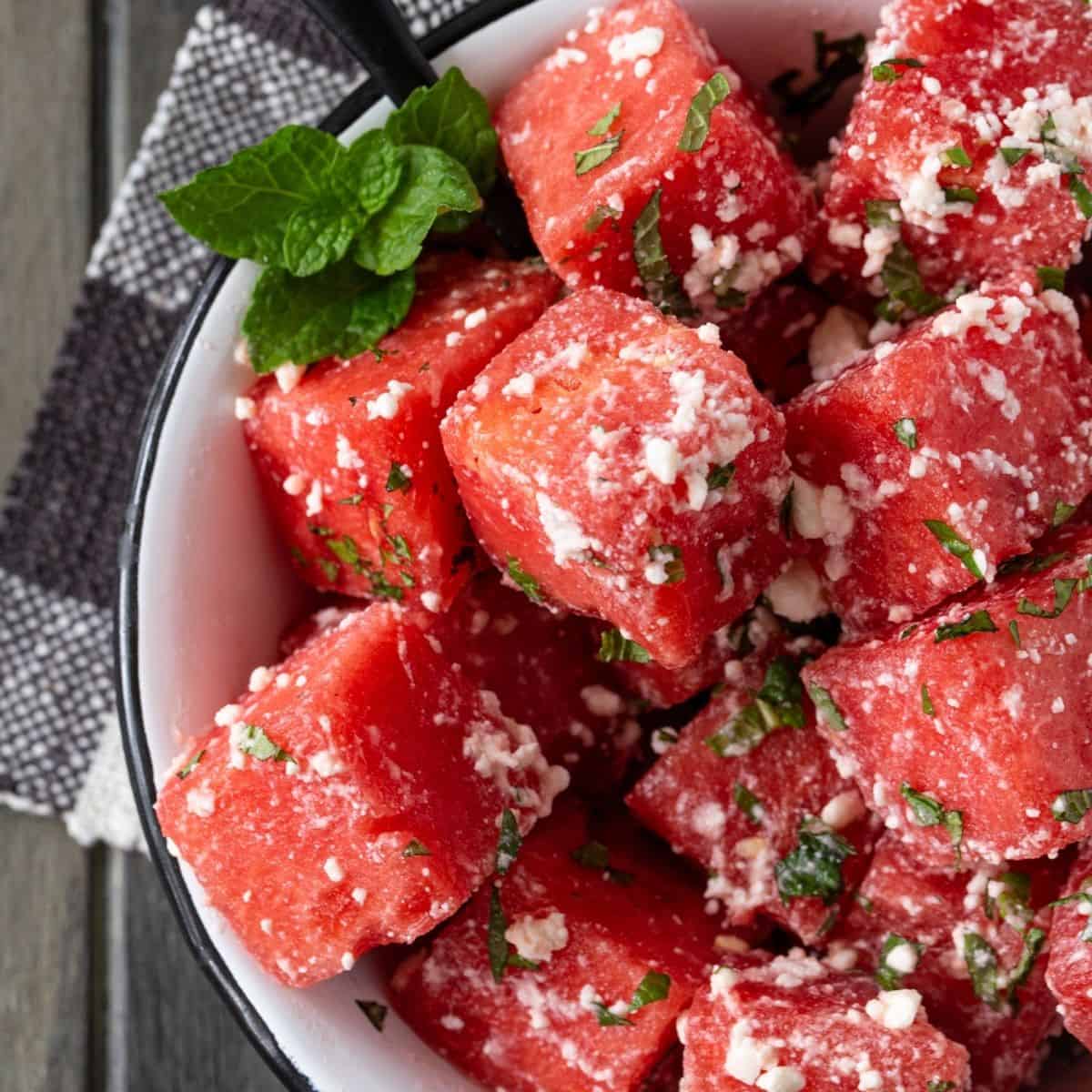 Watermelon Feta Salad
A perfect combination of salty and sweet, this 4-ingredient Watermelon Feta Salad is a refreshing side dish for any summer BBQ or party.
Get the Recipe
Mediterranean Quinoa Salad
A quinoa salad filled with olives, red onion, tomatoes, and feta cheese.
Get the Recipe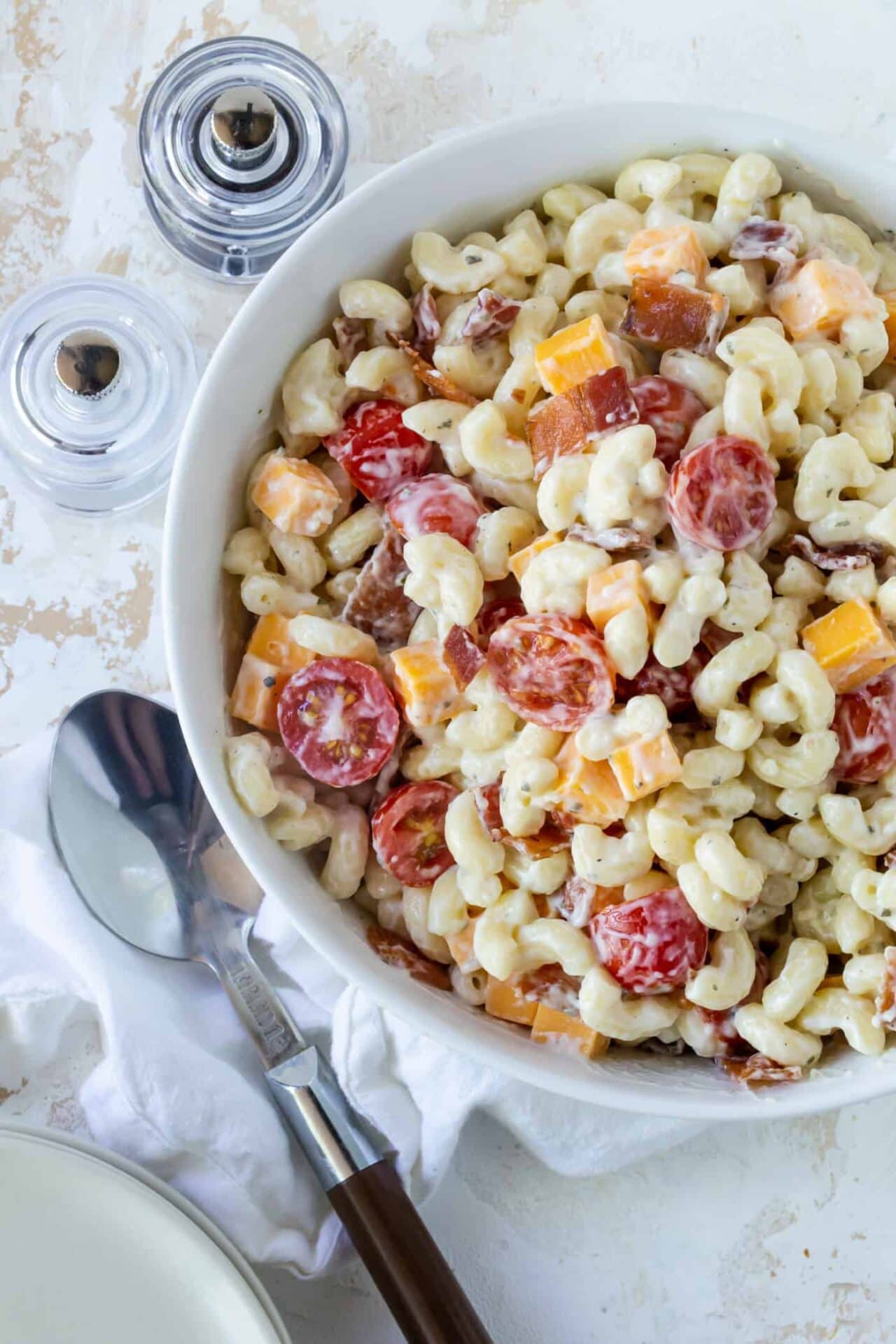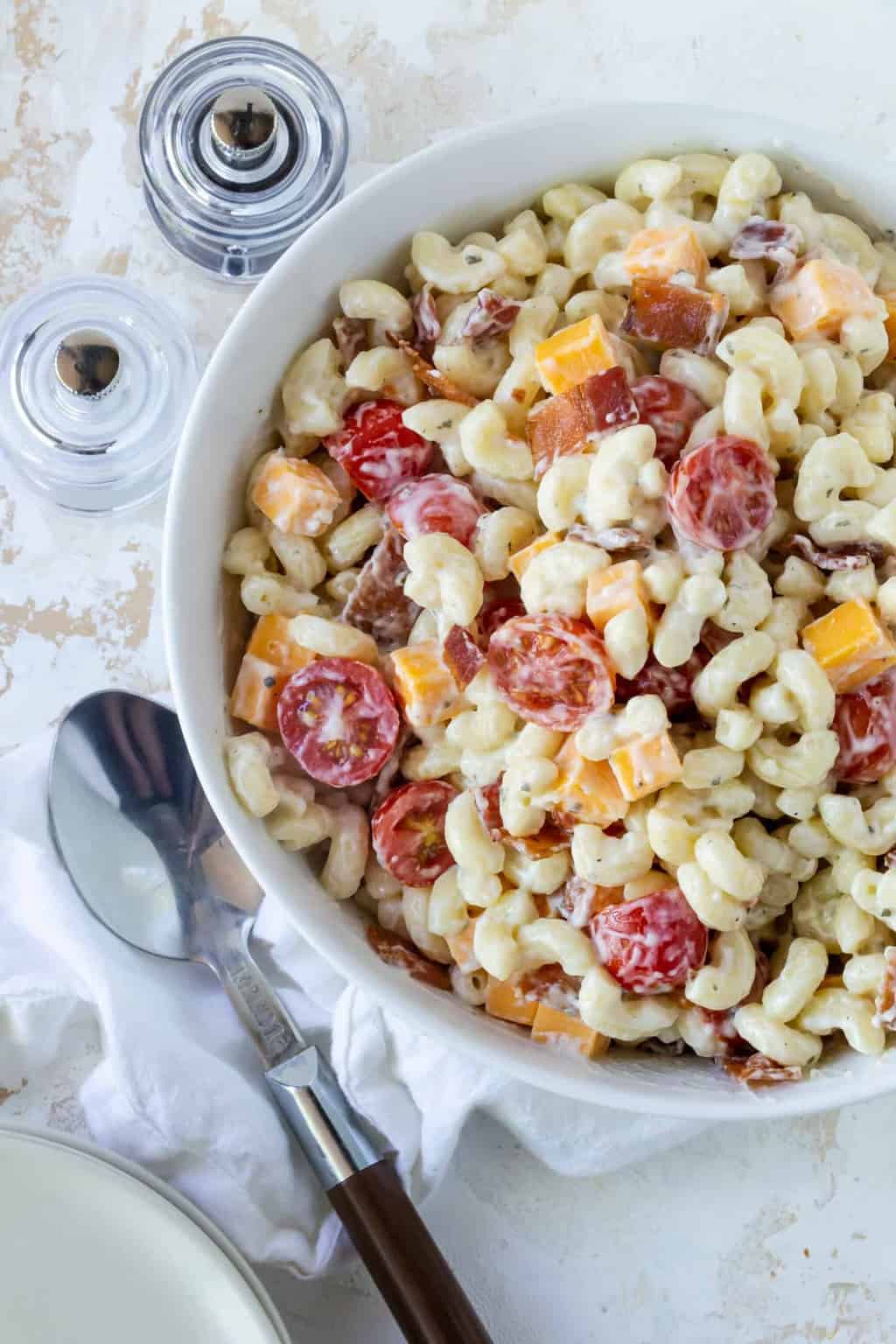 Bacon Ranch Pasta Salad
This Bacon Ranch Pasta Salad recipe is great for feeding a group! Who can say no to a make-ahead salad filled with bacon, tomatoes, cheese and a creamy ranch dressing?
Get the Recipe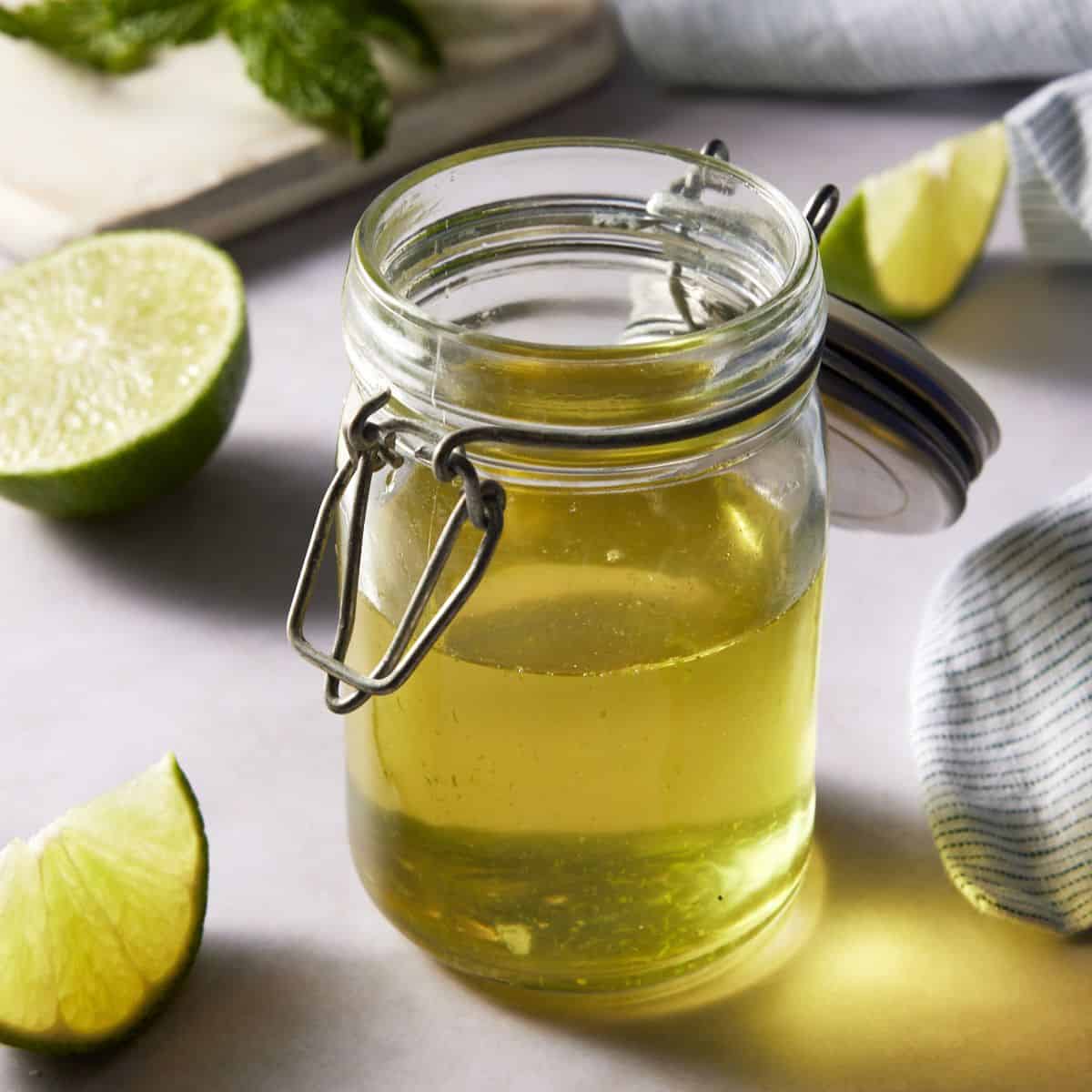 Fruit Salad Dressing
Add a drizzle of this quick and easy infused simple syrup to plain fruit for the best fruit salad ever!
Get the Recipe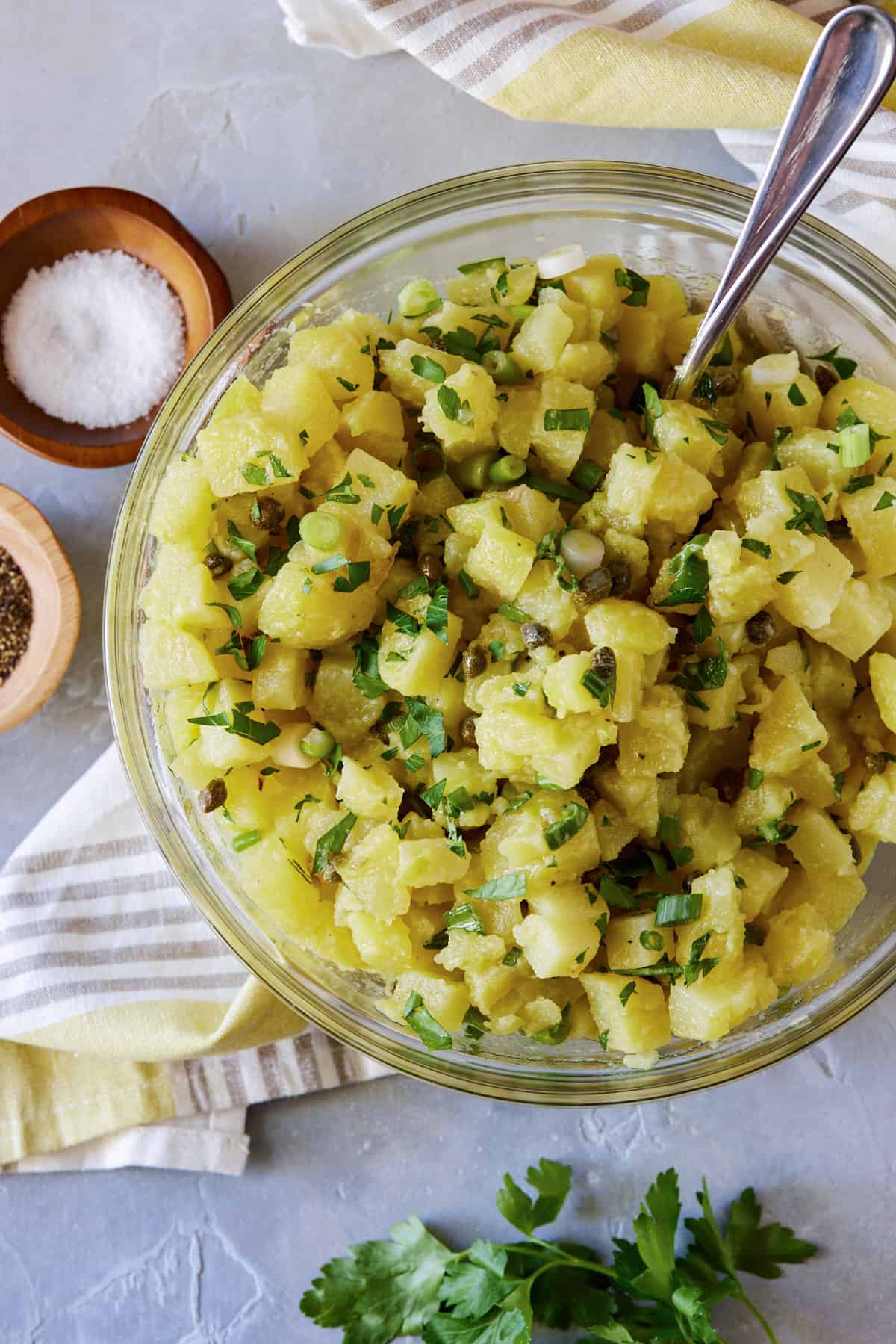 No Mayo Potato Salad
This mayo-free potato salad is perfect for picnics and BBQs!
Get the Recipe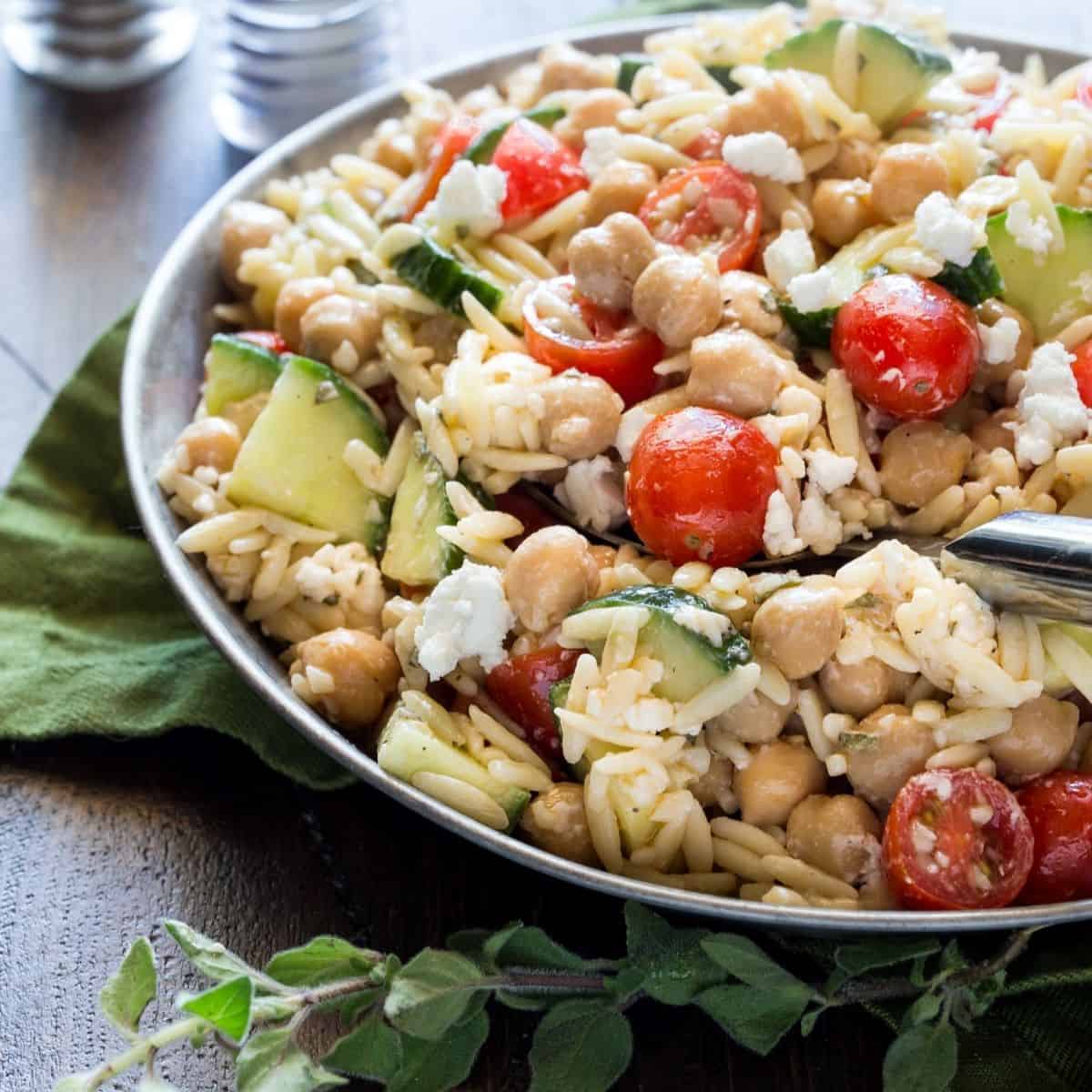 Easy Orzo and Chickpea Salad Recipe
Need a protein-packed vegetarian pasta salad recipe? This Easy Orzo and Chickpea Salad Recipe is a delicious side dish for backyard BBQs!
Get the Recipe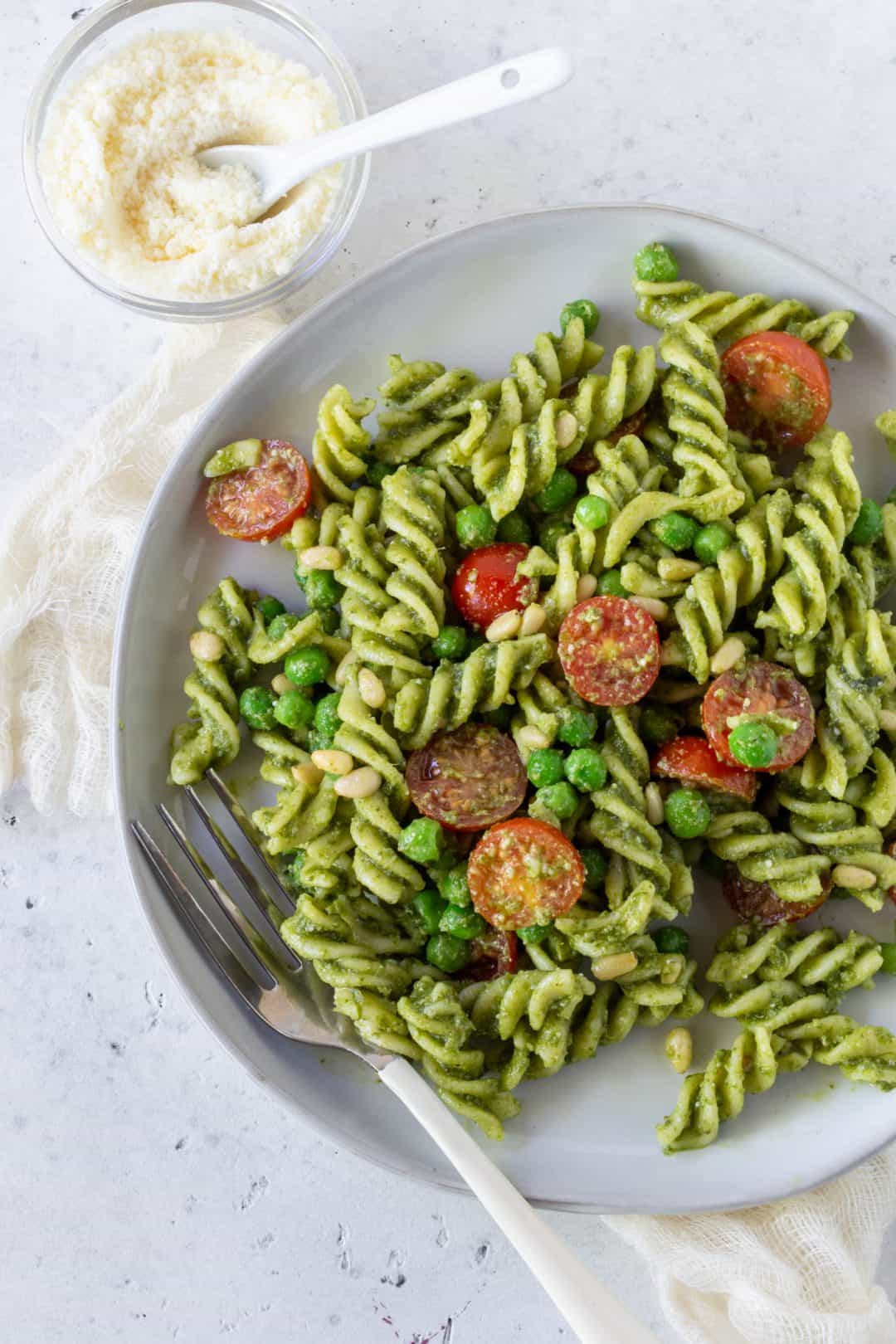 Pesto Pasta Salad with Peas
This gorgeous and delicious pasta salad is a great addition to your summer bbq menu.
More side dishes
Get all of our Side Dish recipes HERE
Never wonder what recipe to serve at your next BBQ again with this list of 10 easy BBQ Side Dishes!