Move over Bloody Mary, there's a new drink in town for Sunday brunch. We're shaking  things up and serving this Greyhound Cocktail instead.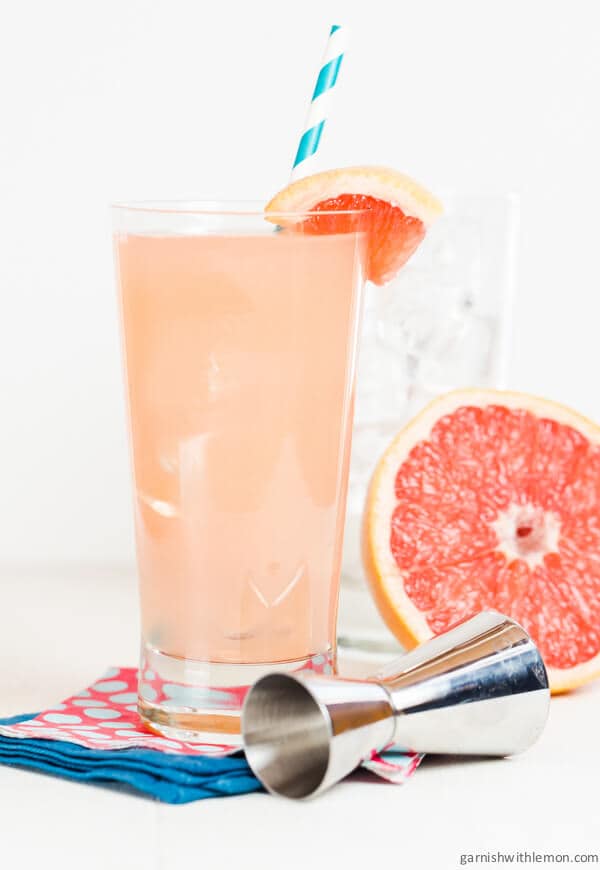 Now, don't get me wrong, I love a Bloody Mary just as much as the next person. (Especially since Kevin can mix a really, really tasty one.) But there's something about the brightness of citrus that makes me think of spring. Bright colors and bright flavors – how can you go wrong? So we are celebrating springing ahead this weekend with this Greyhound Cocktail at Sunday brunch.
A Greyhound Cocktail  is such a simple drink where you truly must use the best ingredients. And that means using freshly squeezed grapefruit juice. (The premixed stuff just won't cut it here.) Freshly squeezed grapefruit juice is perfectly sweet on its own, not bitter and acidic like some of the cartons you can buy. And when you add some gin (or vodka) to that perfectly sweetened juice, you get a fabulous Greyhound. What's not to love? It's pretty, easy to make and tastes delicious. It can make any Sunday seem just a little warmer and one step closer to spring. Now that, my friends, is my kind of Sunday.
I'm ready for longer days, warm sunshine and cocktails on the deck. Unfortunately, I have to wait a little wait for that to happen because we live in Minnesota. So until then, we will make it seem like summer inside sipping on Greyhounds while we eat Sunday brunch.


Yield: 1
Greyhound Cocktail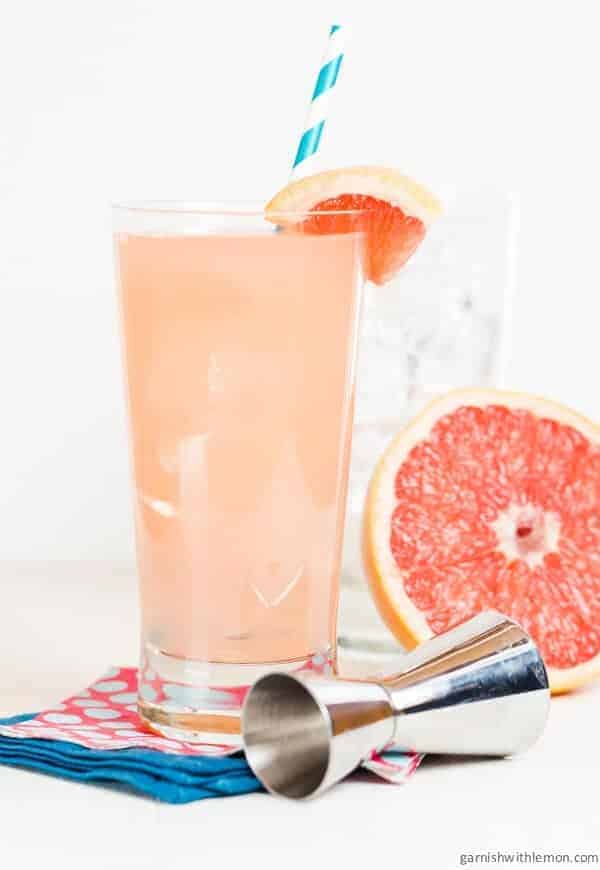 Prep Time 10 minutes

Total Time 10 minutes
Ingredients
5 ounces freshly squeezed grapefruit juice, strained
1 1/2 ounces gin or vodka
ice
Instructions
Squeeze the juice out of grapefruit halves into a large bowl and then pour through a strainer to remove pulp and seeds.
Fill a highball glass with ice and set aside.
Pour 5 ounces of grapefruit juice in a shaker filled with ice. Add gin or vodka and shake to combine. Strain into glass and serve immediately.
More Tasty Sippers for Sunday Brunch