Move over Bloody Mary, there's a new drink in town for weekend brunch. We're shaking things up and serving this refreshing and easy Greyhound Cocktail instead.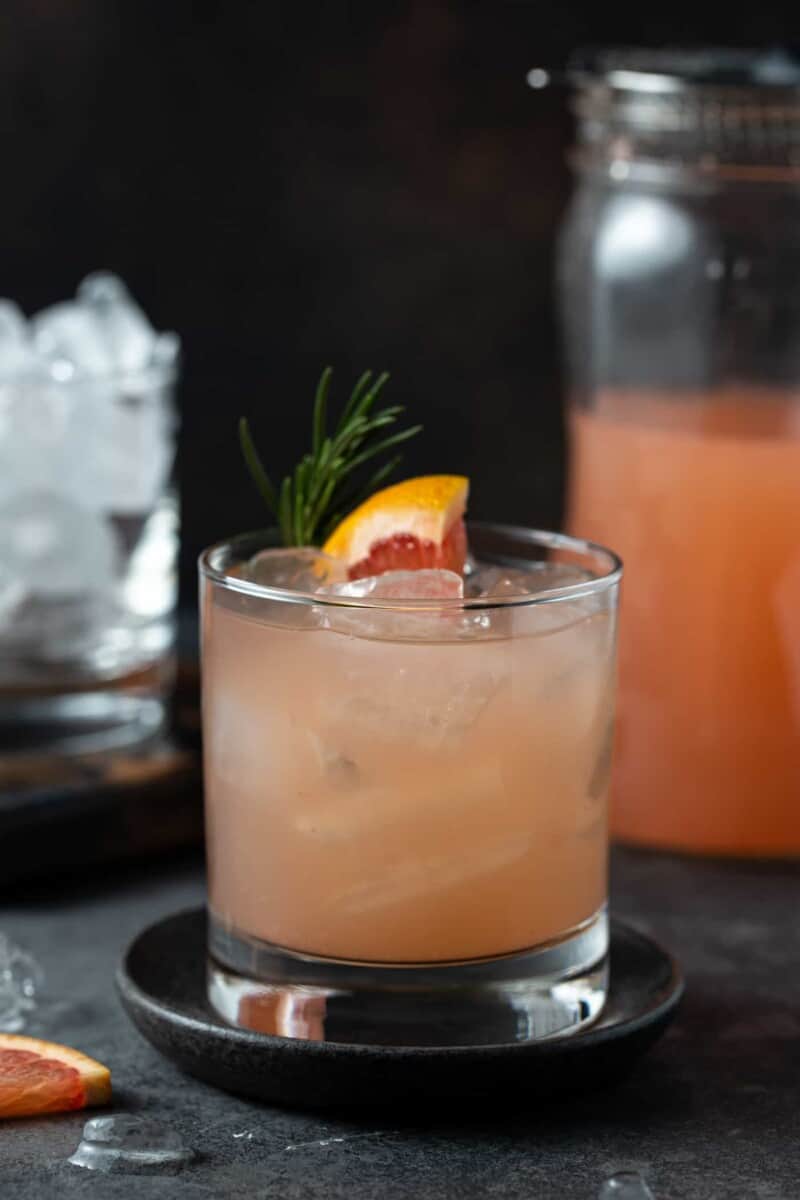 All brunches should include a signature cocktail and they don't get any easier that this Greyhound Cocktail at Sunday brunch. Bright colors and bright flavors – how can you go wrong?
What is a Greyhound Cocktail?
It is a refreshing, simple drink made with grapefruit juice and gin. Because the ingredient list is so short, you truly must use the best ingredients.
And that means using freshly squeezed grapefruit juice and a gin you love. When you add your favorite gin to that perfectly sweetened grapefruit juice, you get a fabulous Greyhound.
I mean, what's not to love? It's pretty, easy to make and tastes delicious.
It can make any day seem just a little brighter. Now that, my friends, is my kind of brunch cocktail.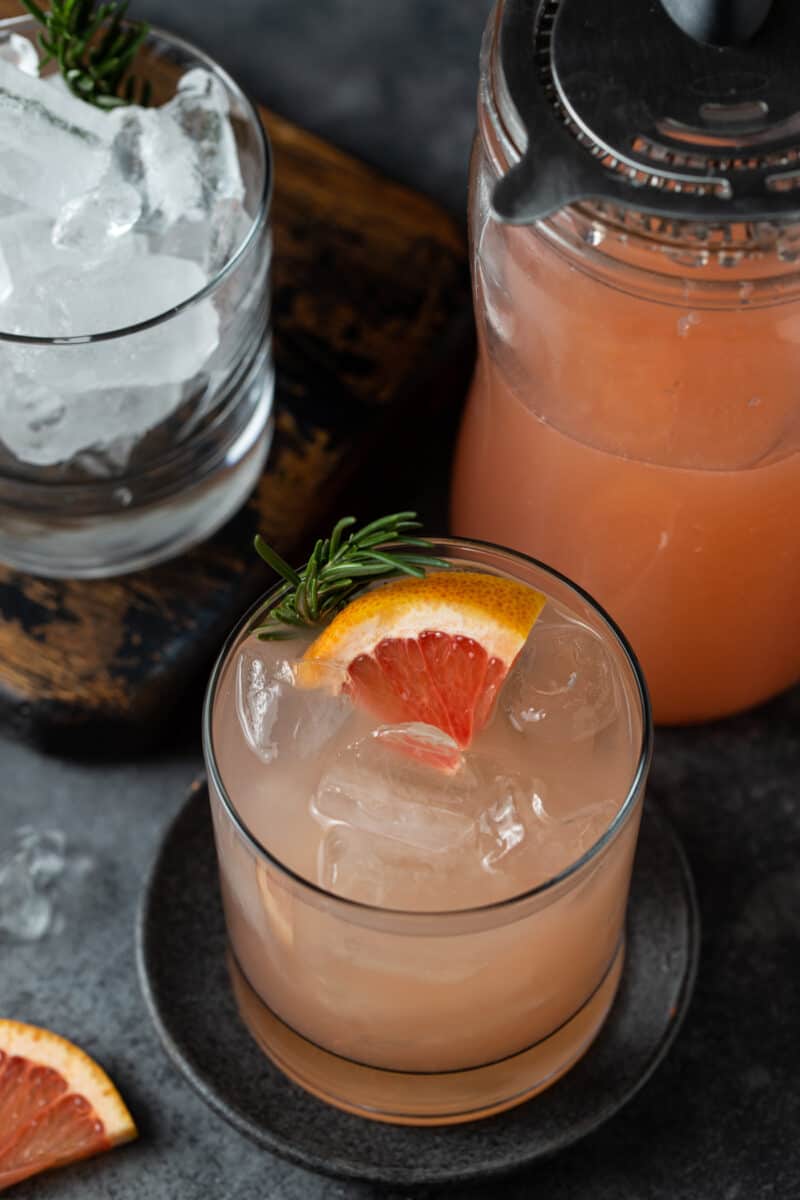 Where did the name come from?
As with all cocktails, the history of it is a little muddy. The first printed recipe of the Greyhound cocktail was in The Savoy Cocktail book in 1930 and was created by Harry Craddock, renowned English bartender in the 20s and 30s.
In 1945, after prohibition ended, Harpers Bazaar printed the recipe swapping out the gin for vodka and called it the Greyhound because it was served in the restaurants located in Greyhound bus terminals.
How to make a Greyhound
Making a greyhound is easy, especially when you follow these easy steps:
Fill a shaker with ice
Add freshly squeezed grapefruit juice and gin
Shake well to combine
Strain into a glass filled with ice.
Garnish with fresh thyme and fresh grapefruit chunk and serve immediately.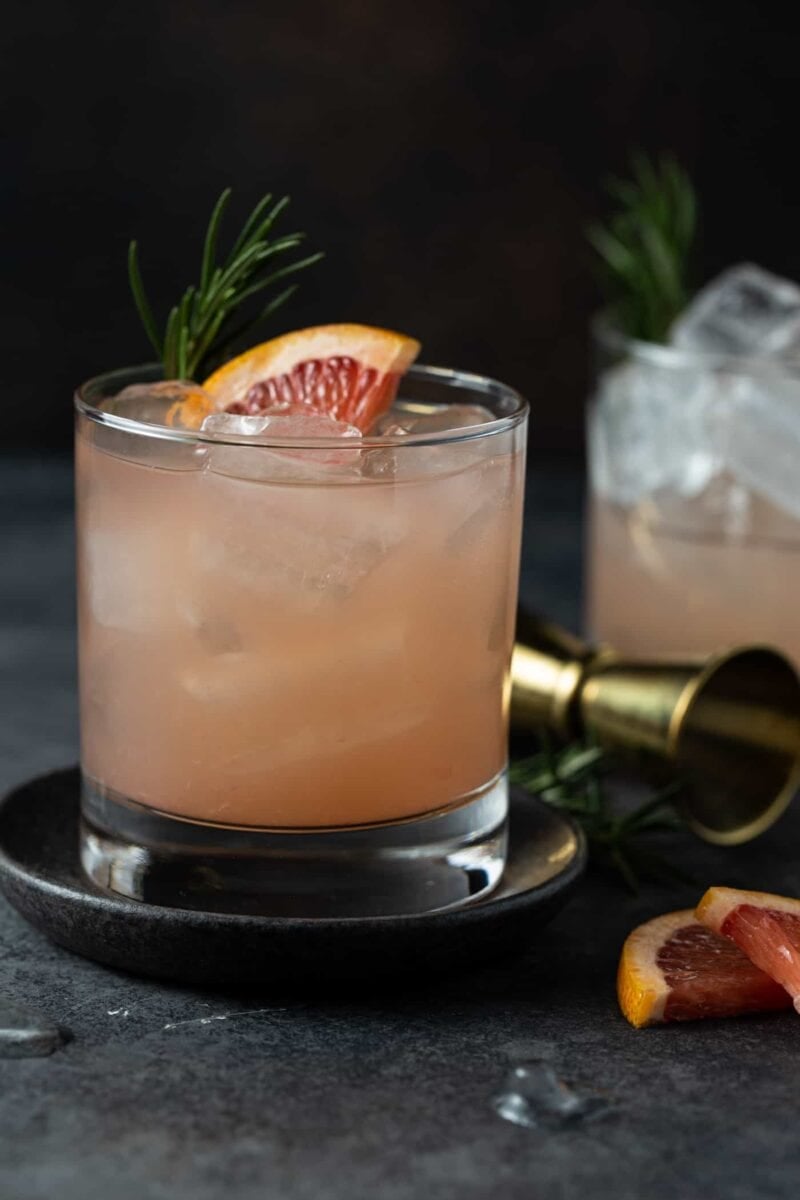 Fresh or bottled grapefruit juice
To make an outstanding rather than average greyhound, please, please, please use freshly squeezed grapefruit juice.
Here's why: Freshly squeezed grapefruit juice is perfectly sweet on its own. It's not bitter and acidic like some of the cartons you can buy. And it's the difference between making a good cocktail and a fabulous cocktail.
So do me a favor and leave the juice from the carton in the refrigerator on this one. Especially since squeezing fresh citrus juice is EASY to do at home and you don't need a juicer!
This reamer is a workhorse in my kitchen, but if you prefer to keep the pulp out of your drinks, this hand juicer is your new best friend.
Trust me, the fresh grapefruit juice is a game-changer in this drink.
Gin or vodka
You can use either gin or vodka in this cocktail. Either one works great; it's totally a personal choice.
Gin was originally used in this drink because vodka was not a common alcohol before 1945. Many drinks that use currently have vodka as the star originated with gin, so go with your preference.
Even better, set both liquors (vodka and gin) out at brunch so your guests have options and can serve themselves!
Variations of the Greyhound Cocktail
Salty Dog: It's easy to be confused by these two cocktails. The only difference between them is the addition of a salted rim on the Salty Dog.
Vodka Greyhound: You guessed it, swap out the gin and replace it with vodka and you have a vodka greyhound.
Dalmatian: Add some black pepper syrup and club soda to a Greyhound and you get a Dalmatian.
Italian Greyhound: Replace the gin with Campari and vodka for a little bit of Italy in a glass.
Don't get me wrong, I love a Bloody Mary as much as the next person.
But there's something about the brightness of citrus that makes me think of bright, sunny days. What's not to love? It's pretty, easy to make and tastes delicious.
It can make any day seem just a little brighter. And any cocktail that can do that is always a win. I'll drink to that!
Cheers!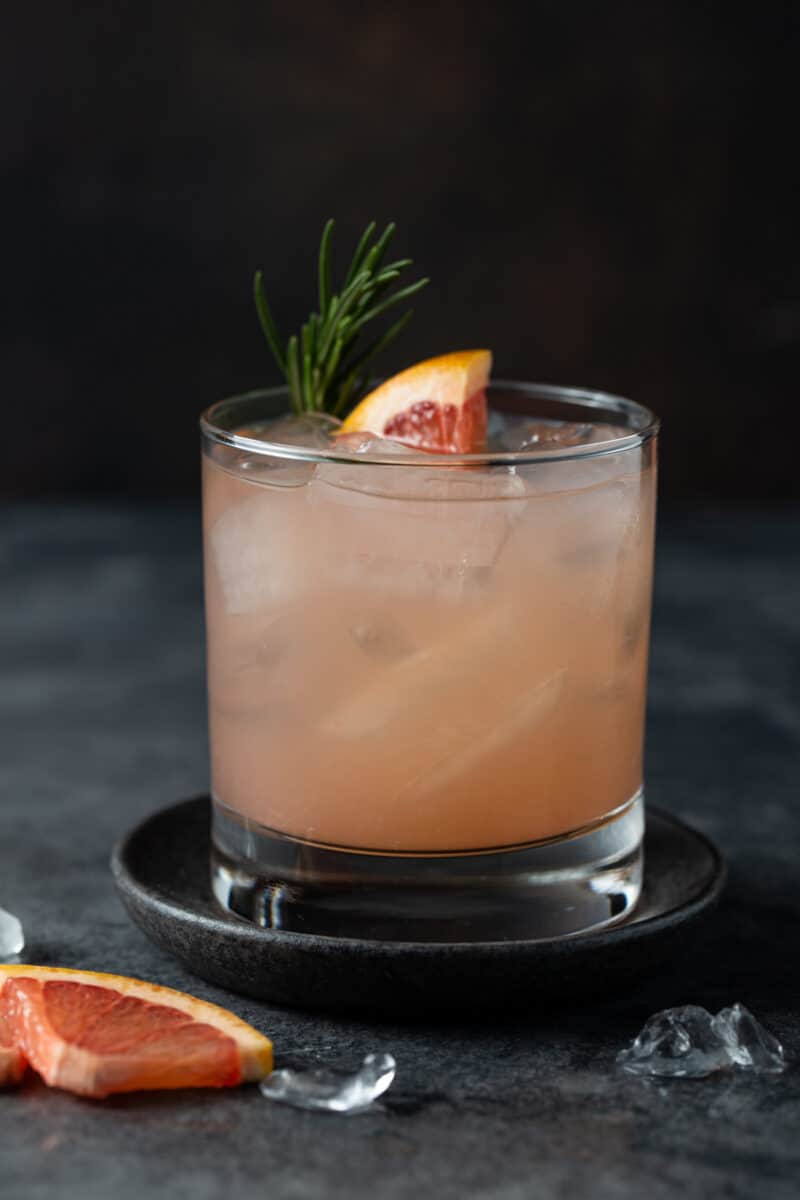 More Tasty Sippers for Sunday Brunch
Signature cocktails are always a hit! Here are some of our favorites!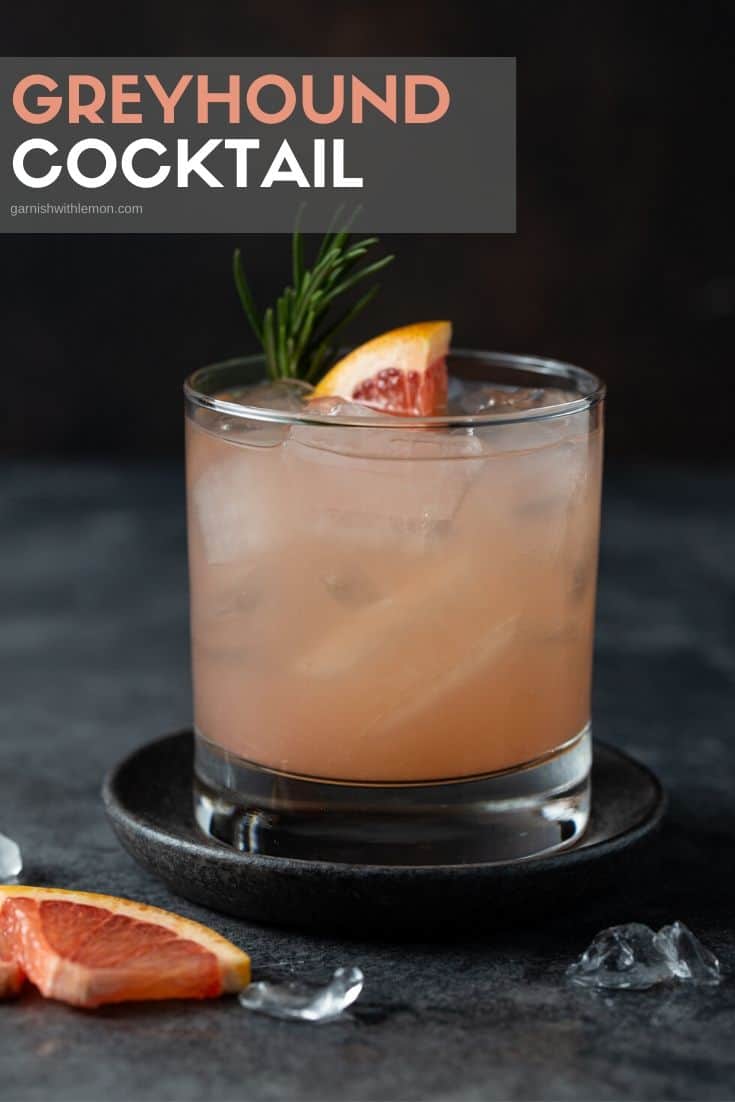 Yield: Makes 1 cocktail
Greyhound Cocktail
Move over Bloody Mary, there's a new drink in town for Sunday brunch. We're shaking things up and serving this Greyhound Cocktail instead.
Ingredients
5 ounces freshly squeezed grapefruit juice, strained
1 1/2 ounces gin or vodka
ice
Instructions
Squeeze the juice out of grapefruit halves into a large bowl and then pour through a strainer to remove pulp and seeds.
Fill a highball glass with ice and set aside.
Pour 5 ounces of grapefruit juice in a shaker filled with ice. Add gin or vodka and shake to combine.
Strain into glass and serve immediately.
Recommended Products
As an Amazon Associate and member of other affiliate programs, I earn from qualifying purchases.
Nutrition Information:
Yield:
1
Serving Size:
6.5 ounces
Amount Per Serving:
Calories:

254
Total Fat:

0g
Saturated Fat:

0g
Trans Fat:

0g
Unsaturated Fat:

0g
Cholesterol:

0mg
Sodium:

3mg
Carbohydrates:

14g
Fiber:

0g
Sugar:

0g
Protein:

1g
This post was originally published on March 5, 2015 and updated on March 18, 2020.