Surprise your Valentine on February 14th with these decadent Cherry Almond Cream Cheese Bars.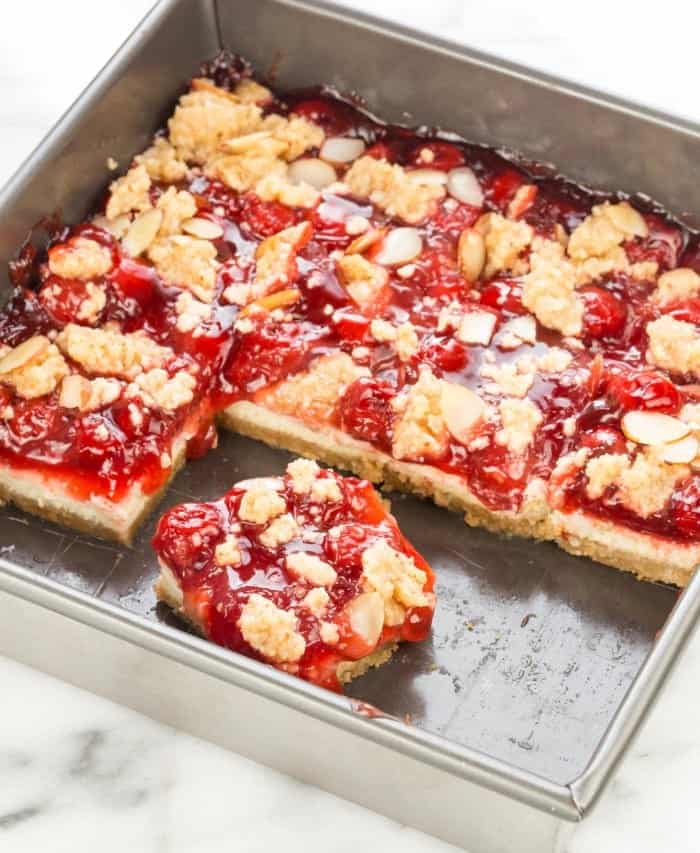 Although it may seem hard to believe, not everyone is a die-hard chocolate fan. Just ask Lisa. Both Charlie and Kevin would choose vanilla over chocolate any day of the week. So we couldn't let Valentine's Day go by without making something sweet for our non-chocolate readers. These Cherry Almond Cream Cheese Bars have three layers of swoon-worthy goodness the just might make even the most ardent chocolate lover forget all about that lonely box of truffles.
These bars start with a buttery shortbread crust made with almonds. A vanilla cheesecake layer adds delicious richness and is generously topped with ruby red cherry pie filling. Finally each piece is graced with sliced almonds and a crunchy crumble topping. One of my favorite kitchen tools – my offset spatula – makes quick work of evenly spreading the cheesecake mixture and cherry pie filling in the pan so you get pretty, even layers every single time (plus avoid burning your arm on the edge of the hot pan – always a plus).
Tip: Start these bars in the morning or make them the day before as they need to cool to room temperature and then be refrigerated for several hours before serving.
Forget the flowers and box of chocolates. A pan of these Cherry Cream Cheese Bars is the fastest way to my heart this Valentine's Day.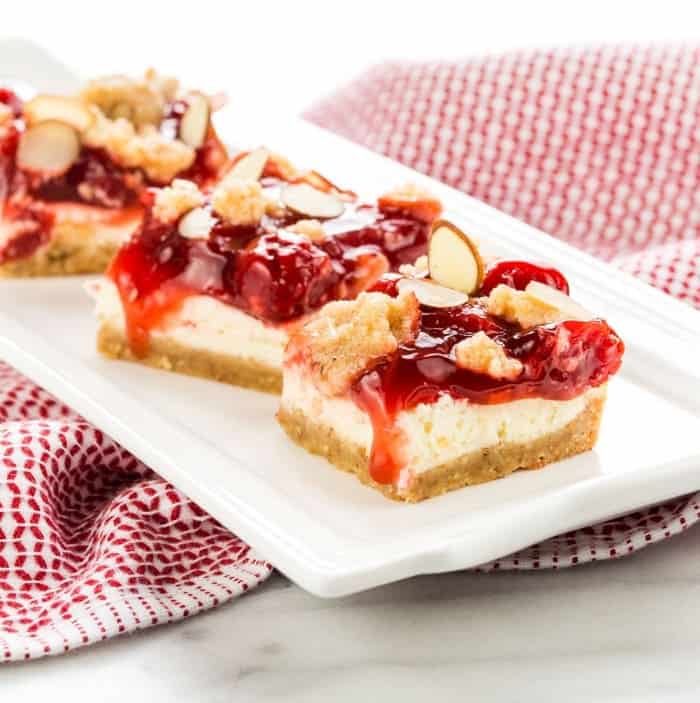 Cherry Almond Cream Cheese Bars
9-12
adjust servings
Ingredients
1/2

cup raw almonds

3/4

cup flour

1/3

cup brown sugar, packed

1/3

cup shredded coconut

1/4

cup butter, melted

1

(8-ounce) package cream cheese, softened

1/3

cup granulated sugar

1

egg

1

teaspoon vanilla

1

(20-ounce) can cherry pie filling

2

tablespoons sliced almonds, optional
Instructions
Preheat oven to 350 degrees. Grease an 8 x 8 pan and set aside.
Place almonds, flour, brown sugar and coconut in a food processor and process until almonds are finely ground. Add melted butter and pulse to combine. Mixture should mostly hold together.
Remove 1/3 cup almond mixture and set aside. Evenly press remaining mixture into the bottom of the pan. Bake for 13-15 minutes or until edges just start to brown.
Place cream cheese, granulated sugar, egg and vanilla in a small bowl and beat until smooth. Pour cream cheese mixture on top of the parbaked crust and return to oven for another 13-15 minutes.
Evenly spread cherry pie filling over cream cheese layer. Top with reserved almond mixture and sliced almonds (if desired). Bake for 15 minutes. Remove from oven and cool to room temperature. Cover and refrigerate at least three hours before serving.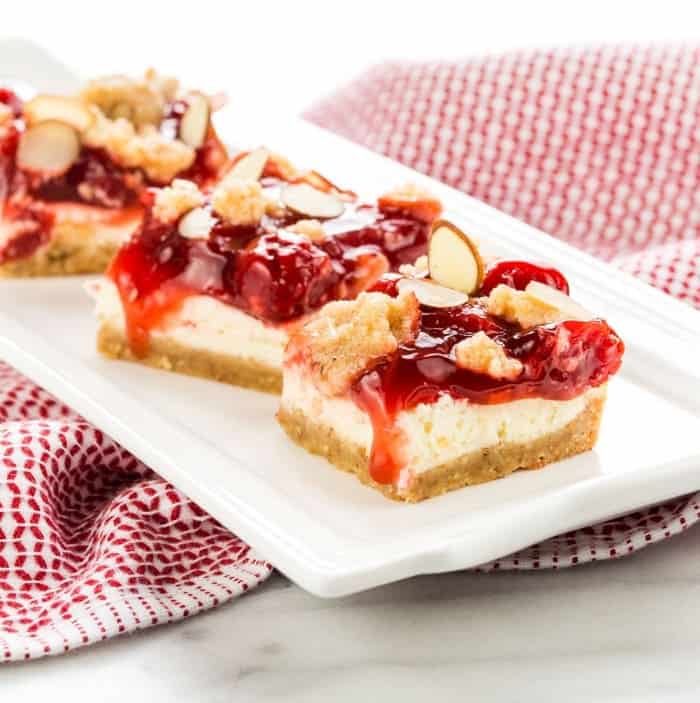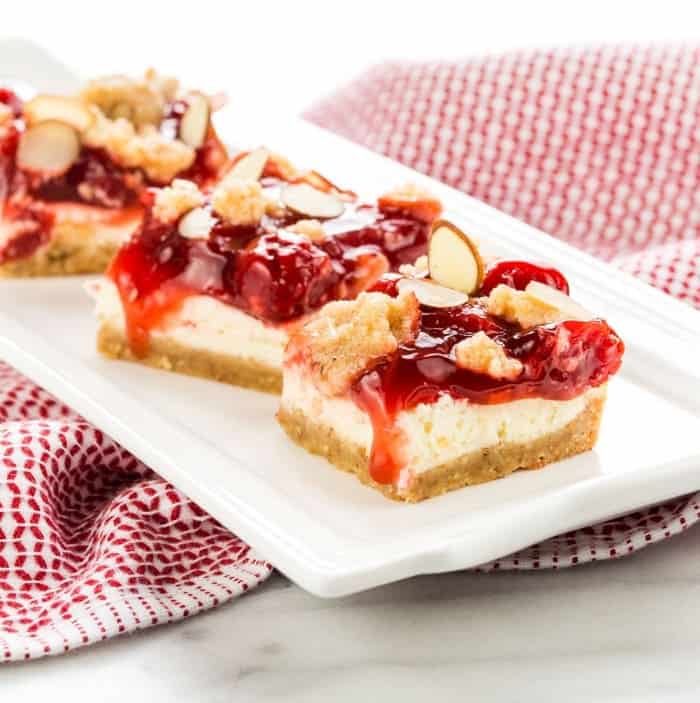 Did you make this recipe? We'd love to see it! Snap a pic of your creation and tag it #GarnishWithLemon. We might even feature your photo on social media!
P.S. Still need to please the chocolate lovers in your house? We've got you covered with pages of chocolatey goodness.