This Make your own Breakfast Taco Bar for a Crowd is a fun, easy way to serve brunch to a gaggle of guests. Perfect for any event from tailgating to team parties to holiday brunches.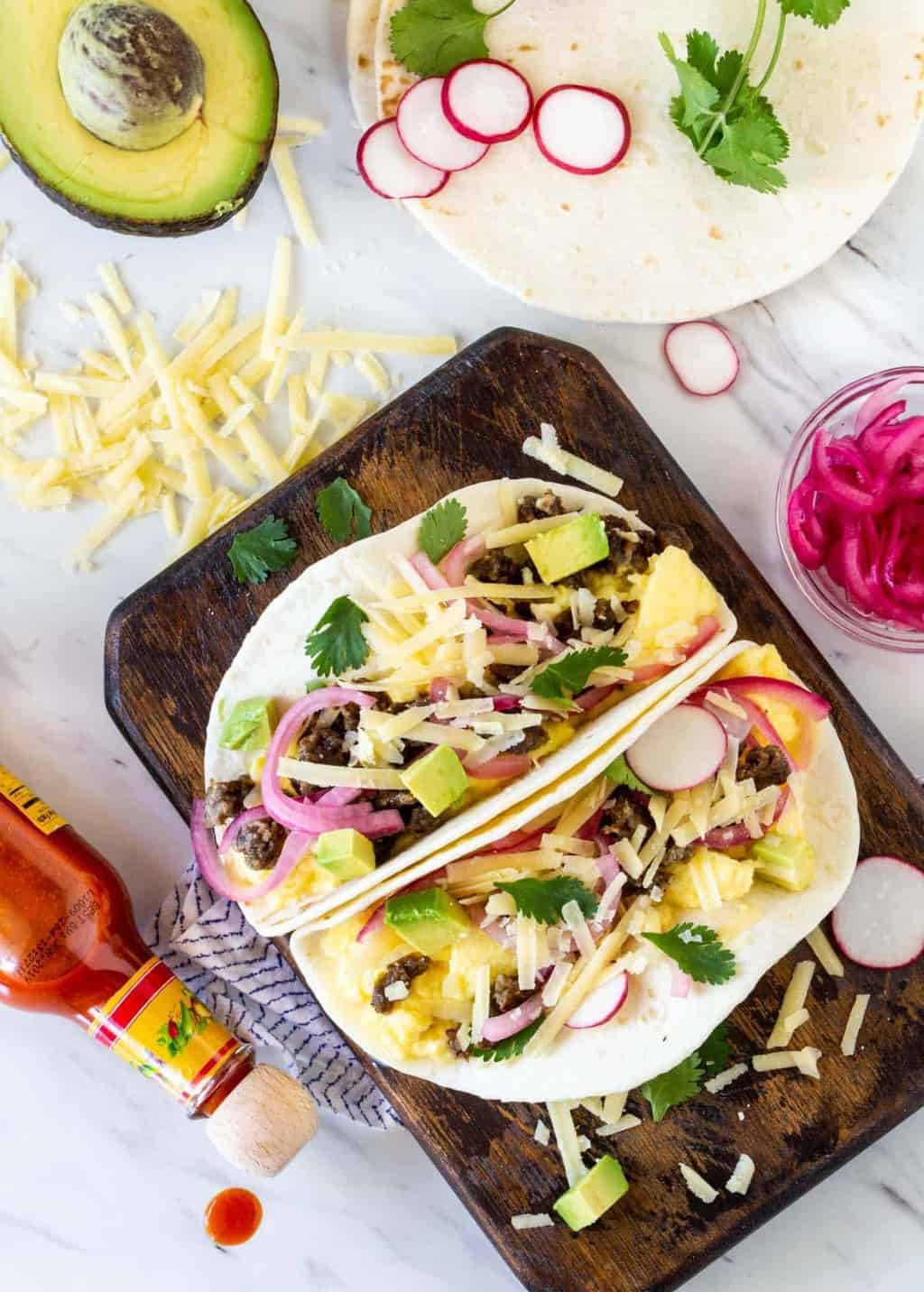 I look forward to weekend brunch all week long. During the busy workweek, a piece of toast or a bowl of oatmeal is about all I can manage for a morning meal. But weekend brunch is an entirely different story.
Making a proper meal feels like a luxury that can actually be enjoyed since our schedules are a bit more relaxed. It's especially delightful when it can be shared with friends and family.
But since no one wants to be stuck slinging pancakes for a hour, this DIY Breakfast Taco Bar is the perfect answer to brunching with a crowd. The easy, mix-and-match nature of this breakfast taco bar ensures everyone gets exactly the flavors they love….