This sweet and salty, 4-ingredient Watermelon Feta Salad is a surprising favorite at any summer BBQ or potluck. Easy to make and great for groups!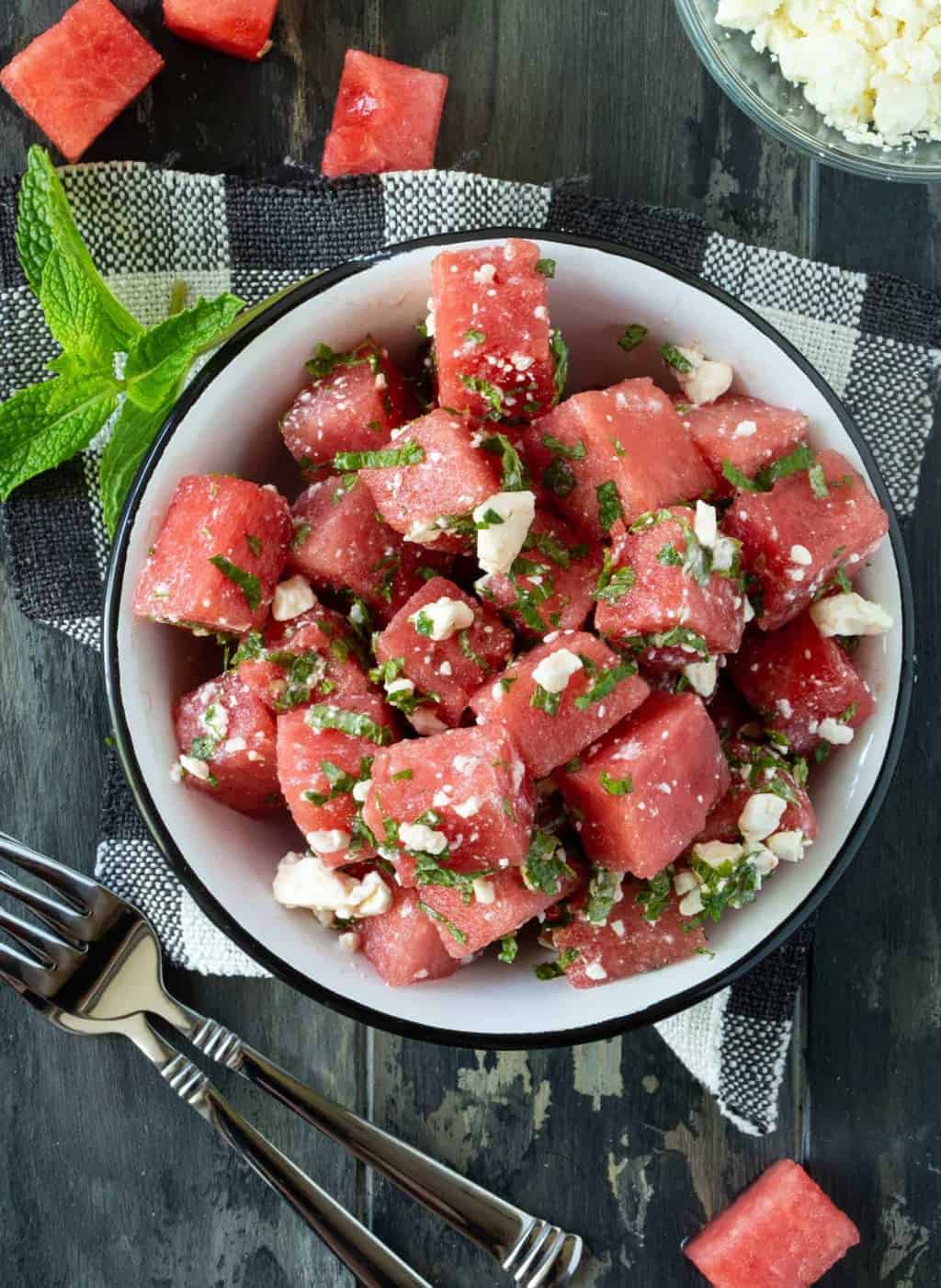 Nothing screams summer like a wedge of watermelon. It is the quintessential summer fruit.
My daughter is the biggest watermelon fan in our house and could easily go through a melon a week if I let her. Don't get me wrong; I love watermelon, too, but after a few weeks of gorging myself on plain melon, I need to shake it up a bit. That's why I love this Watermelon Feta Salad. It's just different enough to wake up my tastebuds but not so different that I forget I'm eating one of our favorite spoils of summer.
(Now for those of you who consider salting their watermelon sacrilege, hear me out. Most people associate watermelon with sweet not savory foods, but this surprising dish is the best of both worlds.)…