OUR TOP TIPS & TRICKS
Looking for something? Our frequently asked questions below might help. If you can't find the answer you're looking for, feel free to send us a message. We look forward to hearing from you!
Recipe Questions
I tried a recipe and it didn't turn out. What did I do wrong?
That's such a bummer! We'll assume you followed the recipe as written as even the smallest changes can sometimes have a big impact. Likewise, ovens and even stovetops vary in power, so that's another variable to consider which is why it is important to keep your eye on whatever you're making. (When you think it's done, it probably is.)
Occasionally there is a typo or mistake in the actual recipe itself (we're only human!). Check out the comments below the recipe to see if anyone else had the same issue as you. If all else fails, please reach out to us. We want you to have success with our recipes!
Can I use your photo or recipe on my website?
So glad you asked! We welcome you sharing social media posts and pictures of our recipes with your friends and family along with a link to the original recipe but please do not republish any of our recipes without our consent. You can get specific details about our disclosure and privacy policies HERE.
Can you provide nutritional information for your recipes?
At this time, we do not provide nutritional information. In the future we hope to add this feature to our recipes. In the meantime, feel free to use any number of online calculators to compute the nutritional information important to you.
Blogging Questions
Who takes all of your photos?
We do! Our equipment of choice these days is our trusty Canon 6D camera and 100mm f/2.8L Macro IS lens. This lens is life for close-up photography but it's also kind of a pricey beast. When we first started Garnish with Lemon, we used a Canon EOS Rebel with a 50mm f/1.4 lens, a combination that was a great, affordable way to hone our food photography skills.
I've seen a lot of individual bloggers but not a lot of blogging duos. How do you two work together? Who does what?
This might be one of our most popular frequently asked questions. The answer is less drama-filled than you might anticipate. Both of us have natural strengths that we gravitate toward, so the division of labor comes rather easily. Lisa is a born extrovert, so anything social media is her jam. Anna digs the creative process of photography, so she (wo)mans the camera.
We take all of our images together at Lisa's house, which has become GWL prop storage central over the years. It also has the best morning light, which is key when you live in a northern state like we do. We write our own posts and collaborate on recipe development and editorial planning.
Maybe it's our "Minnesota nice" heritage, but there are no egos here. Just two friends who work together very, very well. (Trust us; we know how very lucky we are to still be friends AND business partners.)
What are some of your favorite blogging resources?
We can't say enough about CoSchedule. This tool makes editorial planning and collaboration so much more efficient.
If you're looking for ways to streamline your social media workload, Tailwind is just what you are looking for. It lets you stay active on Pinterest and Instagram while scheduling everything ahead of time.
I love some of the dishes and glasses you use. Where do you buy your props?
Although we have a few one of a kind pieces, most of our props come from places we shop regularly, like Target, Crate & Barrel, World Market and Sur la Table.
Personal Questions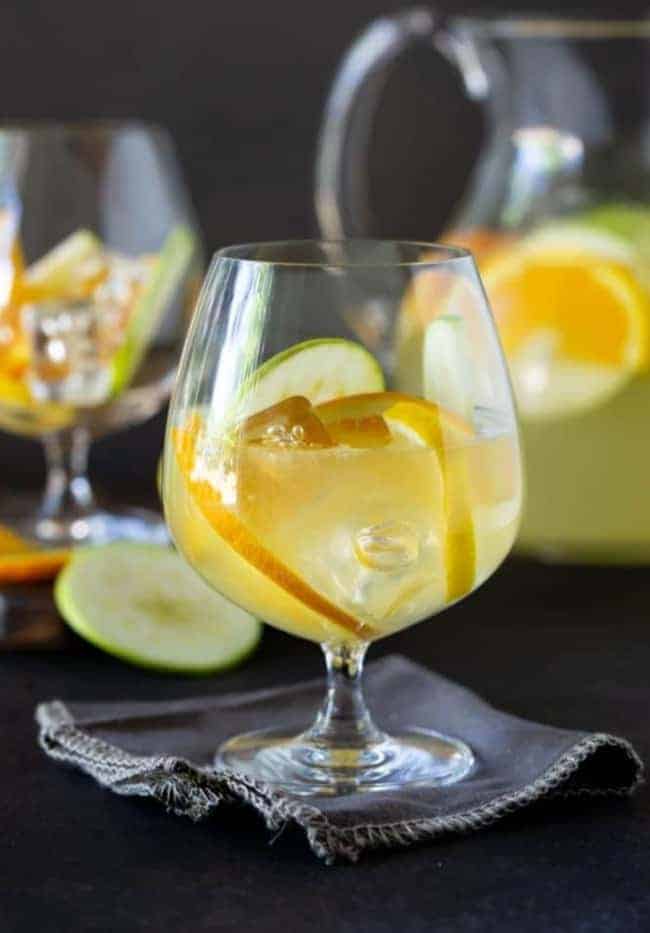 Where do you guys live?
We are proud to call the Twin Cities home. We might be known for our cold and snowy winters, but our best-kept secrets are our brilliant spring, summer and fall seasons.
Do you really eat all the food you make?
Um, heck yeah! We would never make anything we wouldn't eat ourselves. Since we both have families, it's pretty easy to polish off the recipes we test and retest. Occasionally we have more than we need, but finding a home for free food is never a problem with our friends.