Calling all margarita lovers! Our list of 12 Flavorful Margarita Recipes is a tasty way to kick off your summer cocktail-sipping season. Enjoy them on the rocks and you'll be able to cool down on a hot day. Try one or — better yet — try them all!
Margaritas on the Rocks
Although margaritas can always be enjoyed year-round (and we definitely follow that rule), many people see May as the kickoff to margarita season.
With warm summer weather and Cinco de Mayo just around the corner, we could think of no better way to honor one of our favorite cocktails than with a collection of 15 of our favorite recipes for Fresh Margaritas on the Rocks. You'll find a mixture of our own drinks as well as a few of our favorites from our most-loved bloggers.
You'll find no blenders and no bottled mixers here. Just the freshest, most flavorful ingredients for your summer sipper.
Jump to:
Why you'll love these margarita recipes
✘ They're fresh and flavorful. Nothing says summer like having a host of different types of margaritas on deck. Create a few for an upcoming party so that there's something for every taste.
✘ They're easy to make. Half the beauty of margaritas is that they come together with simple ingredients in just a few steps. Opt to use high-quality stuff for high-quality results.
✘ They're versatile. You'll find our recipe for a classic homemade margarita on this list, but you'll also be able to test out new flavor combinations.
The 12 best recipes for margaritas on the rocks
Stick with our tried and true fresh margaritas on the rocks recipe (straight from the bartender of our favorite Mexican vacation resort), or sample one of our other flavorful combinations like blueberry, mango, and key lime. There are no wrong choices here. Just a lot of opportunities for delicious "experimentation." (Tough gig, I know.)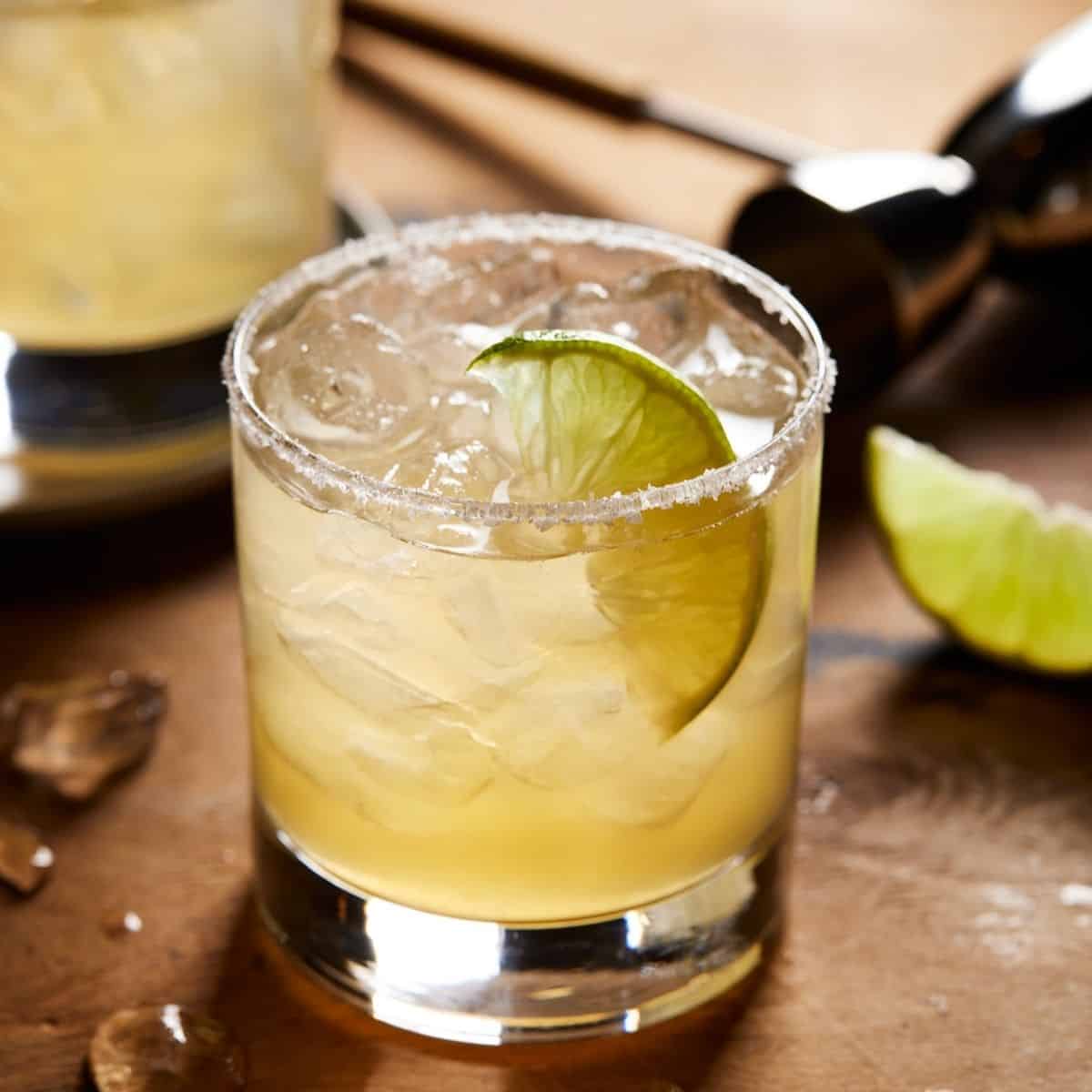 Grand Marnier Margarita
This recipe comes direct from a Mexican resort -- it doesn't get more authentic than that. This 4-ingredient marg is our official "house margarita" and might quickly become yours, too.
Get the Recipe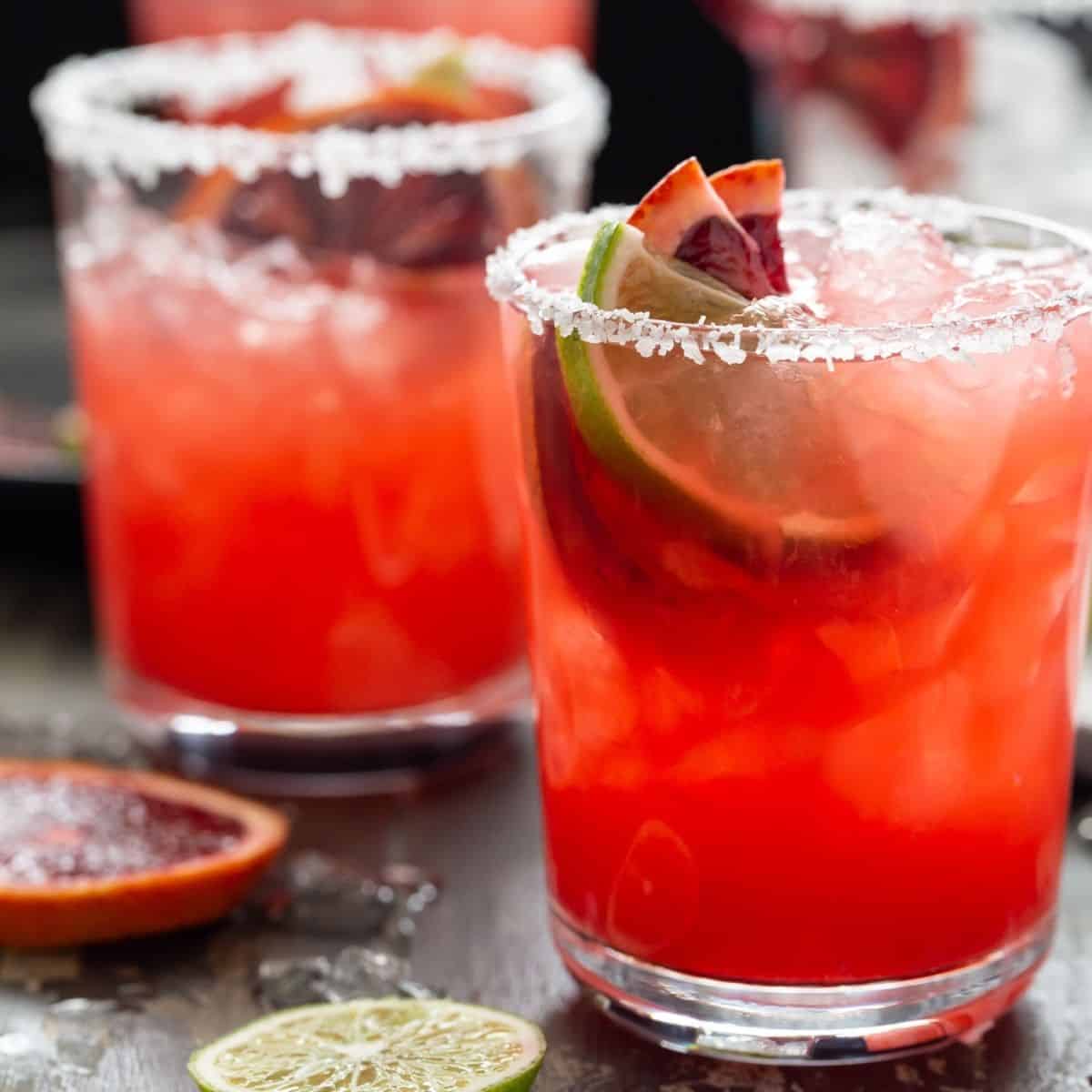 Blood Orange Margaritas
The gorgeous scarlet color of these margs is irresistible. This citrus twist on a classic lime margarita has just a hint of berry flavor and is a show-stopping option to serve your guests.
Get the Recipe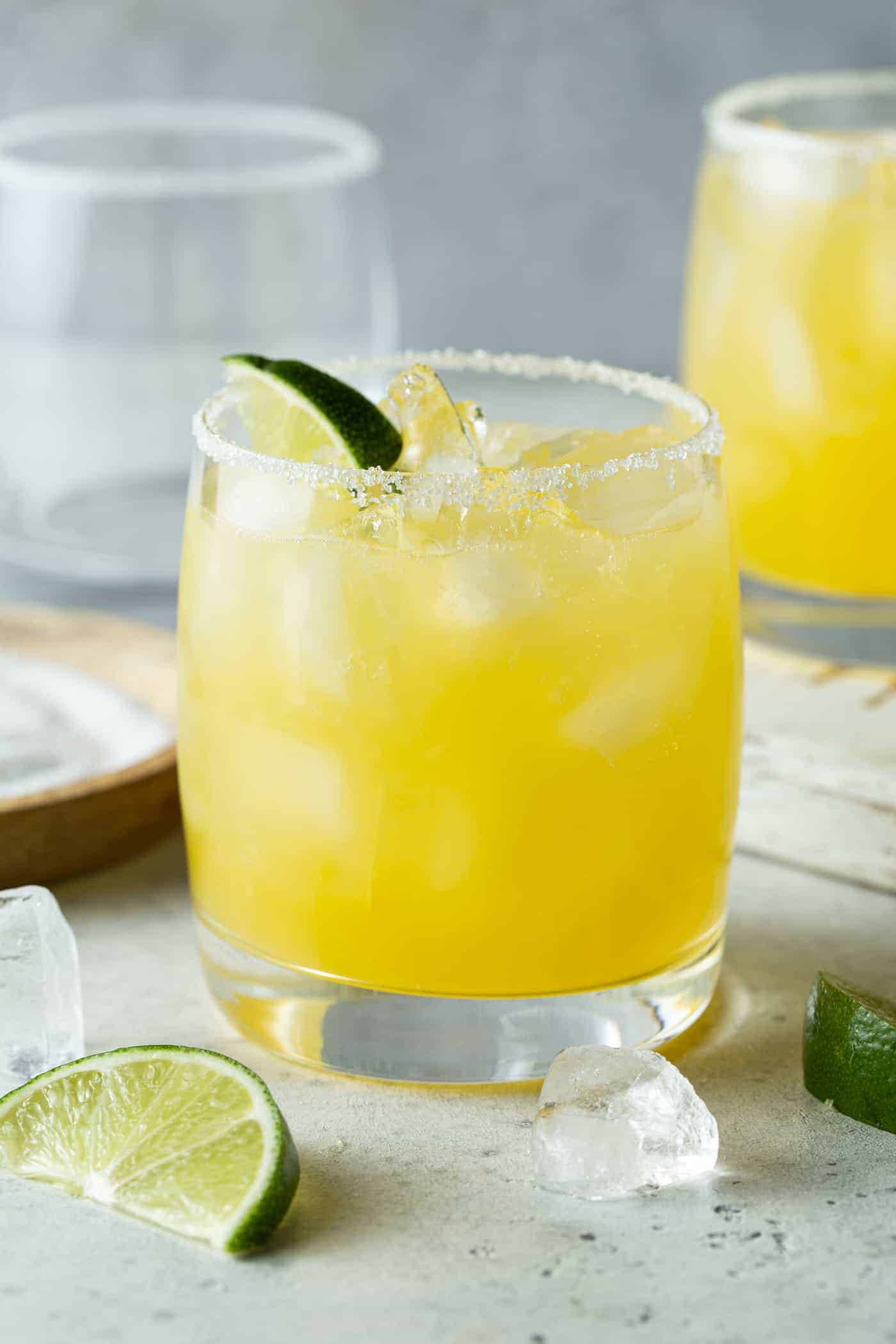 Easy Mango Margaritas
Relive that relaxing beach vacation with this smooth Mango Margarita recipe. Mix them up in minutes to get your margarita fix anytime - no blender required!  
Get the Recipe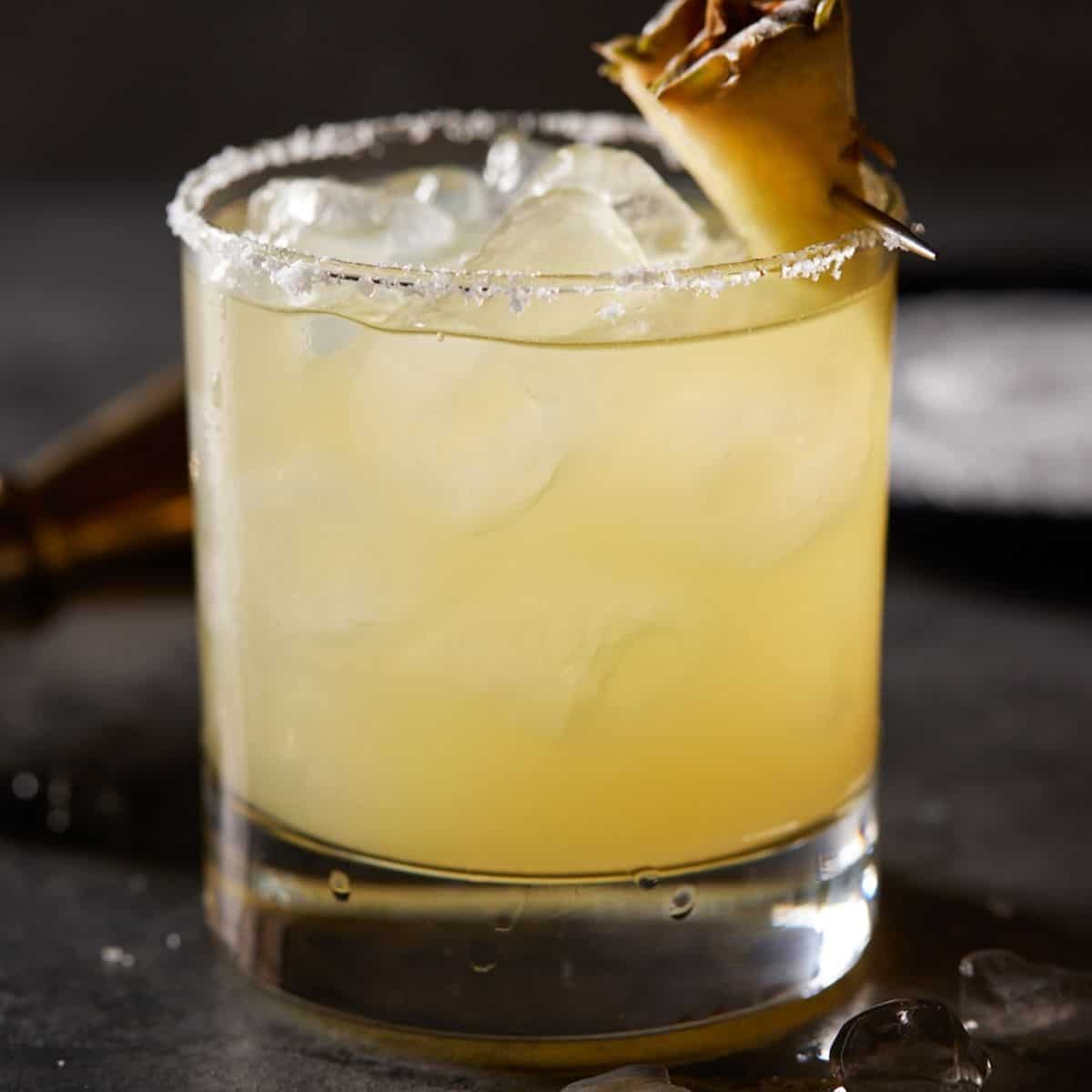 Easy Pineapple Margarita
Craving a little kick in your cocktail? This marg is for you. Pineapple juice and muddled jalapeño tickle your taste buds in this bold homemade margarita recipe — in the best way possible.
Get the Recipe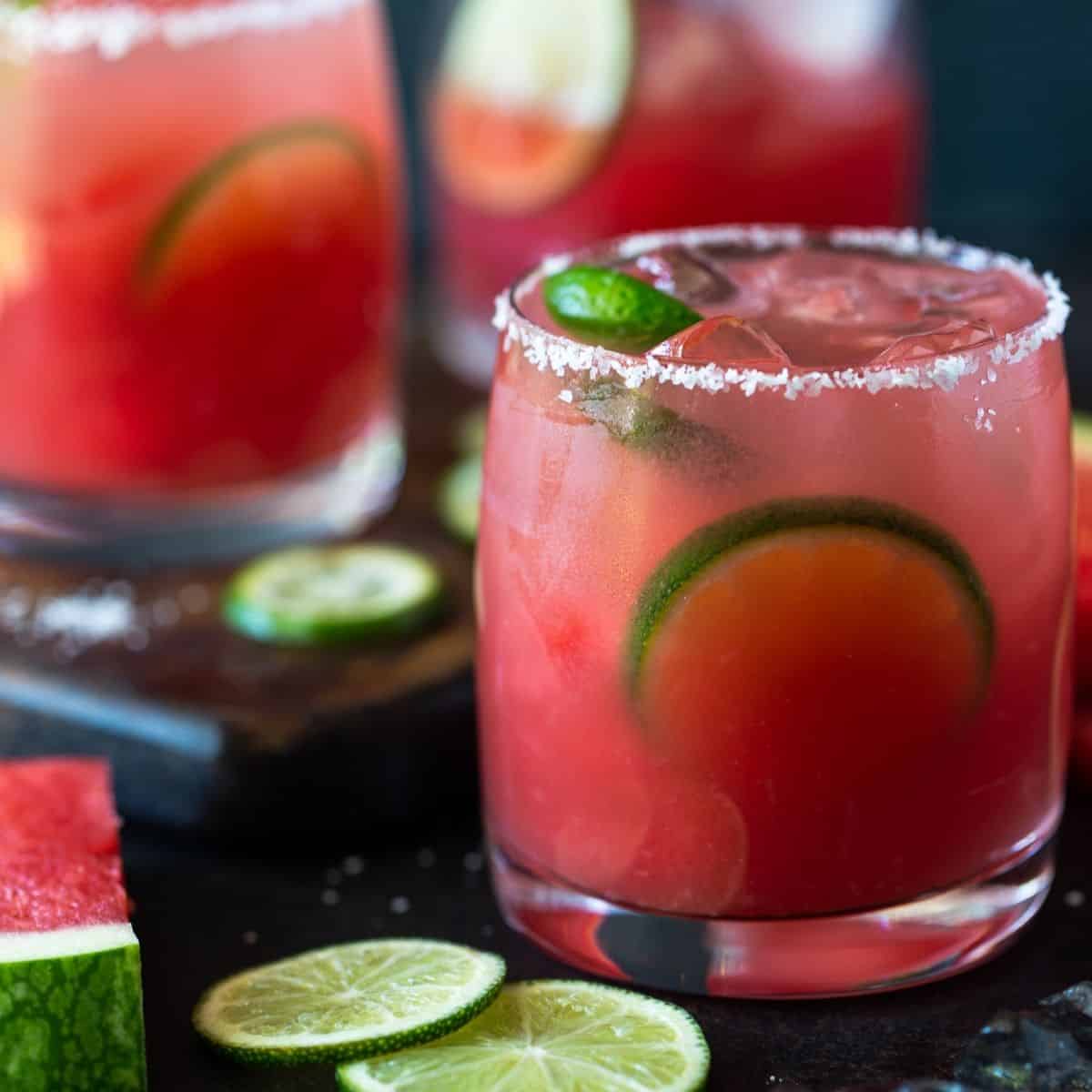 Watermelon Margaritas
Summer's heat & humidity are no match for this thirst-quenching Watermelon Margarita recipe. Quick & easy to make at home for yourself or for a crowd!
Get the Recipe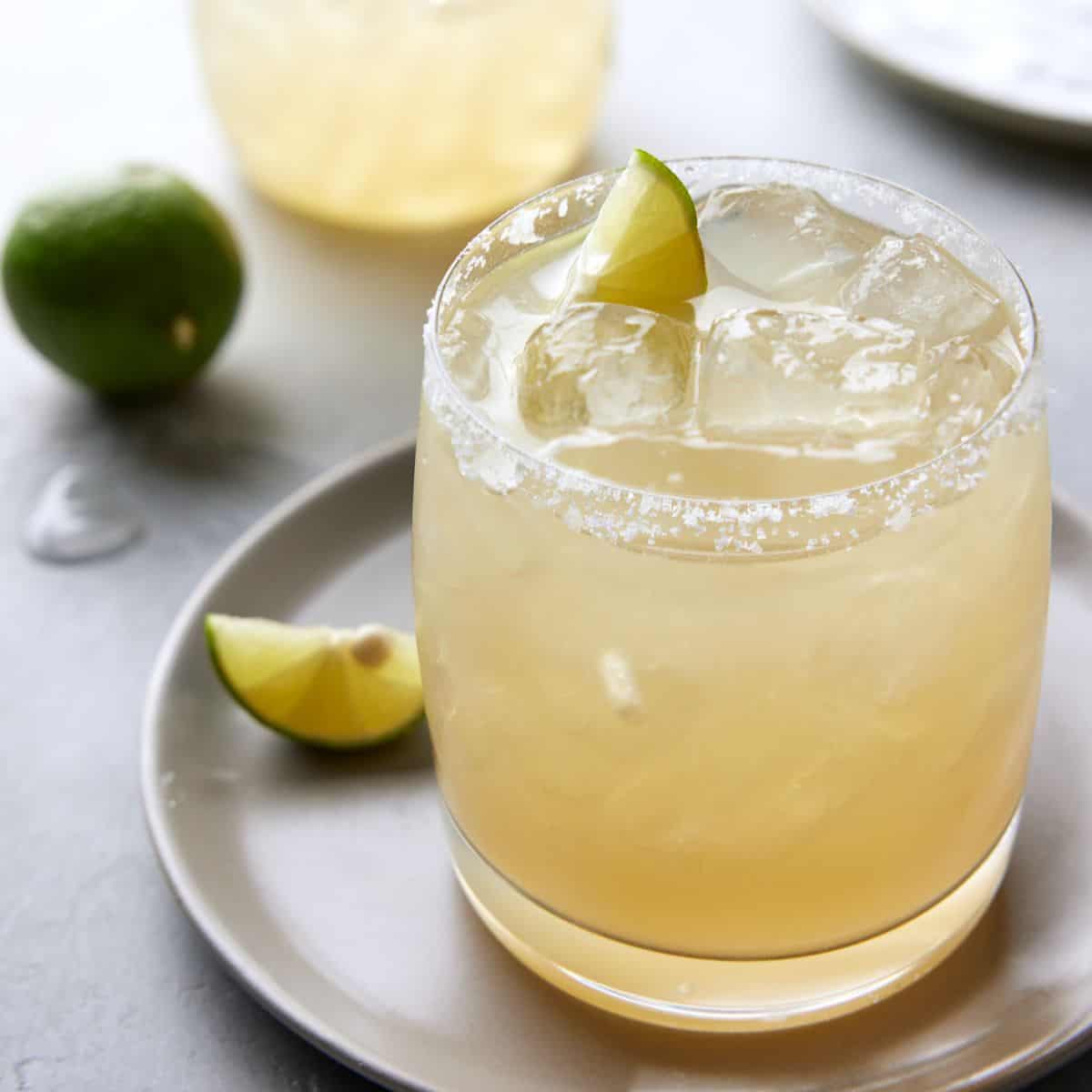 Key Lime Margaritas
We know you guys are crazy about our Easy Key Lime Pie recipe, but we didn't know how you would feel about adding that sweet-tart key lime flavor to a margarita. We shouldn't have worried. Judging by your response, these 4-ingredient margs are tops on your cocktail list, too.
Get the Recipe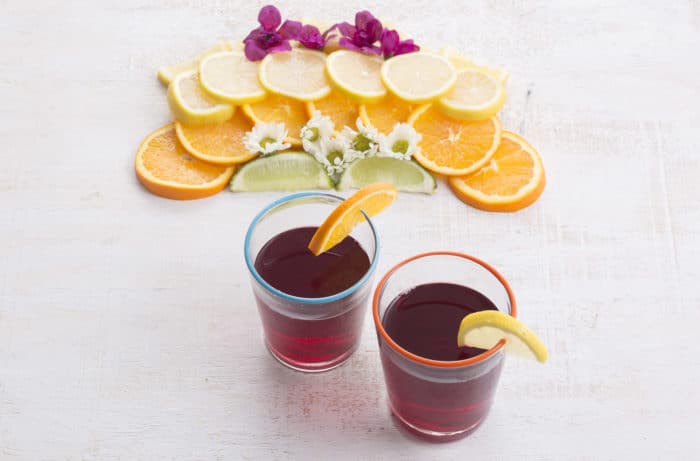 Hibiscus Margarita
Have you ever been to Marfa? This drink hails from the small Texan town and features wonderful floral notes thanks to the addition of hibiscus tea! Paired with citrus, honey, and tequila, it's delicious.
Get the Recipe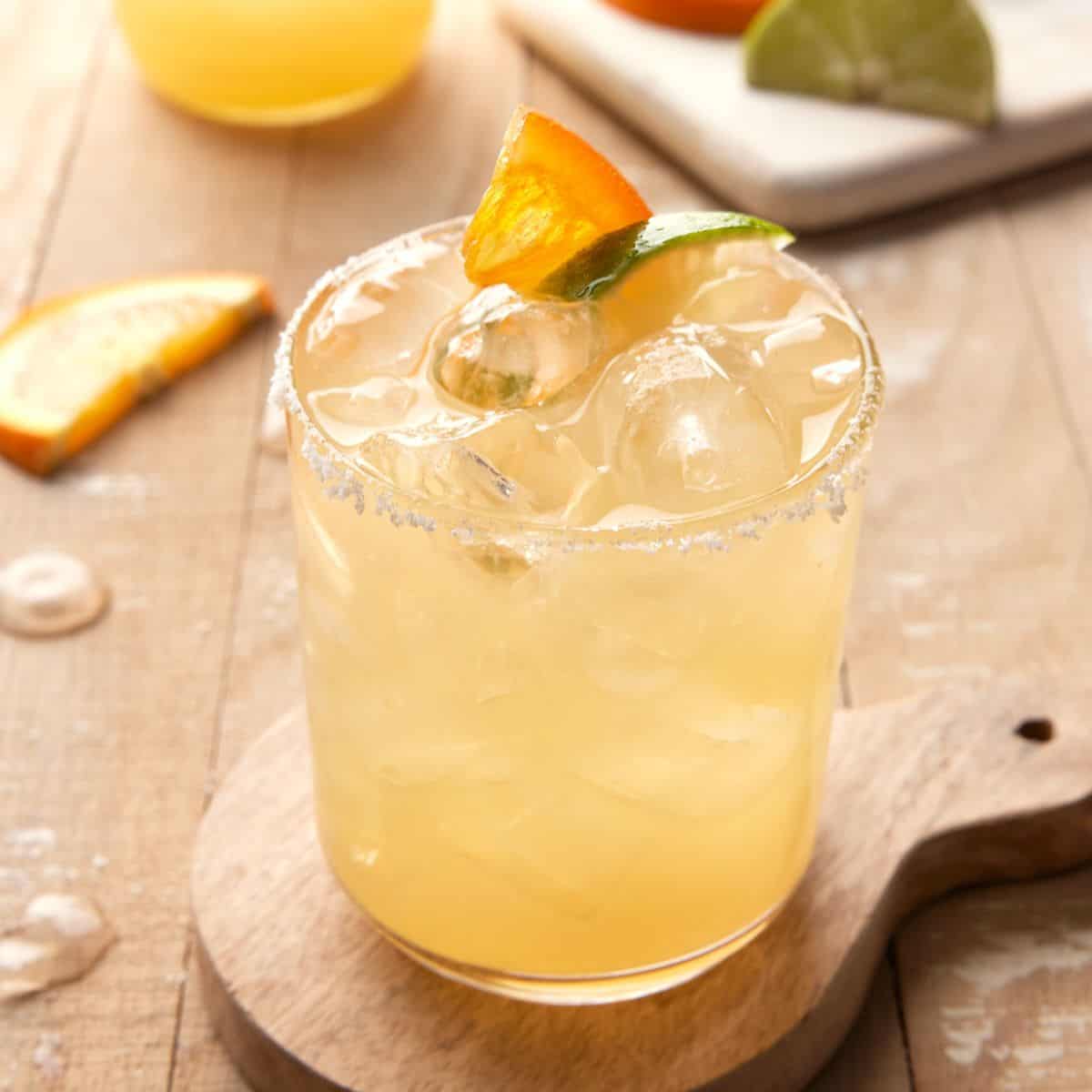 Italian Margarita
Amaretto is used in place of orange liqueur along with TWO freshly squeezed juices for an Italian twist on a classic marg.
Get the Recipe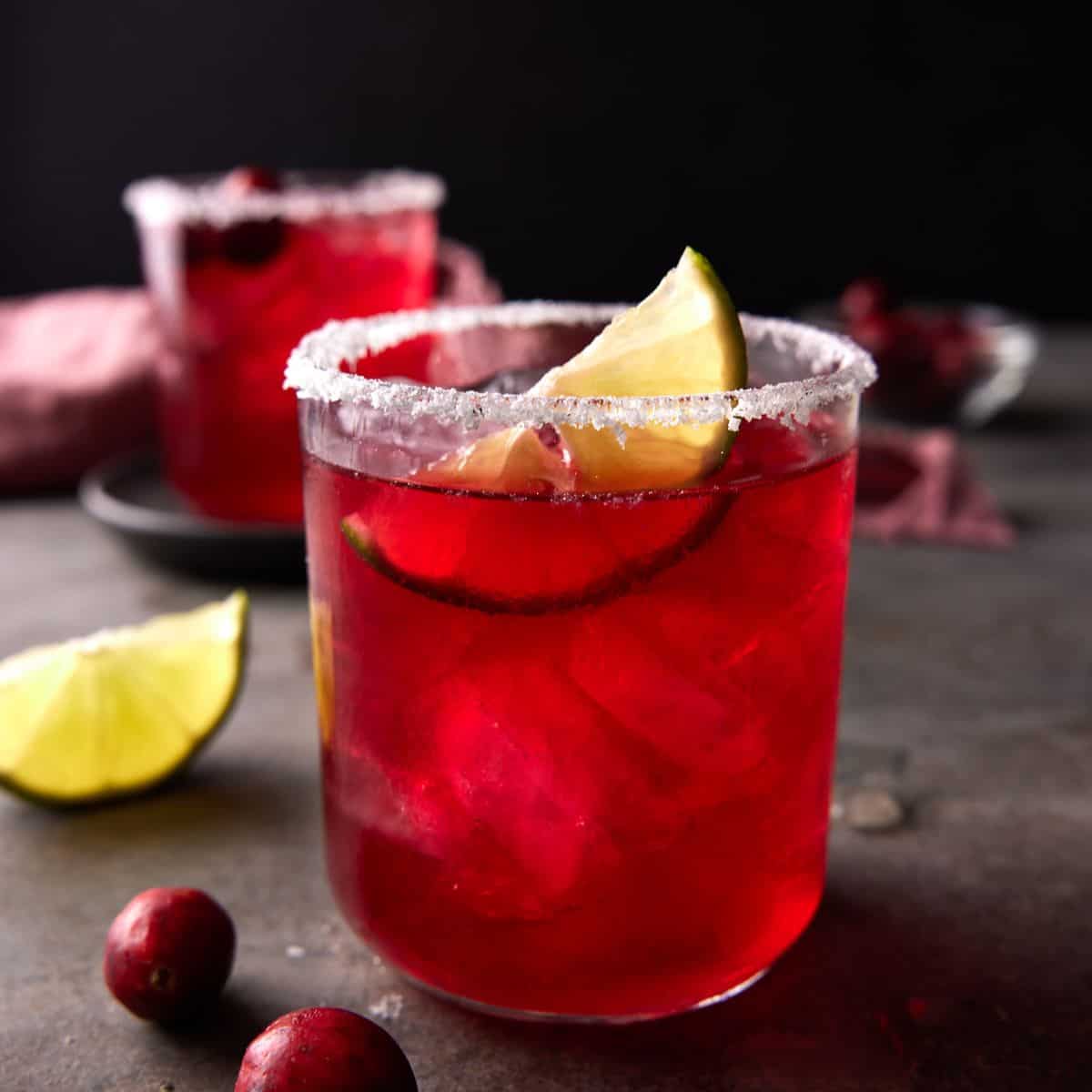 Cranberry Margarita
Lime, cranberry and tequila combine for a sweet-tart drink that is perfectly balanced and perfectly gorgeous.
Get the Recipe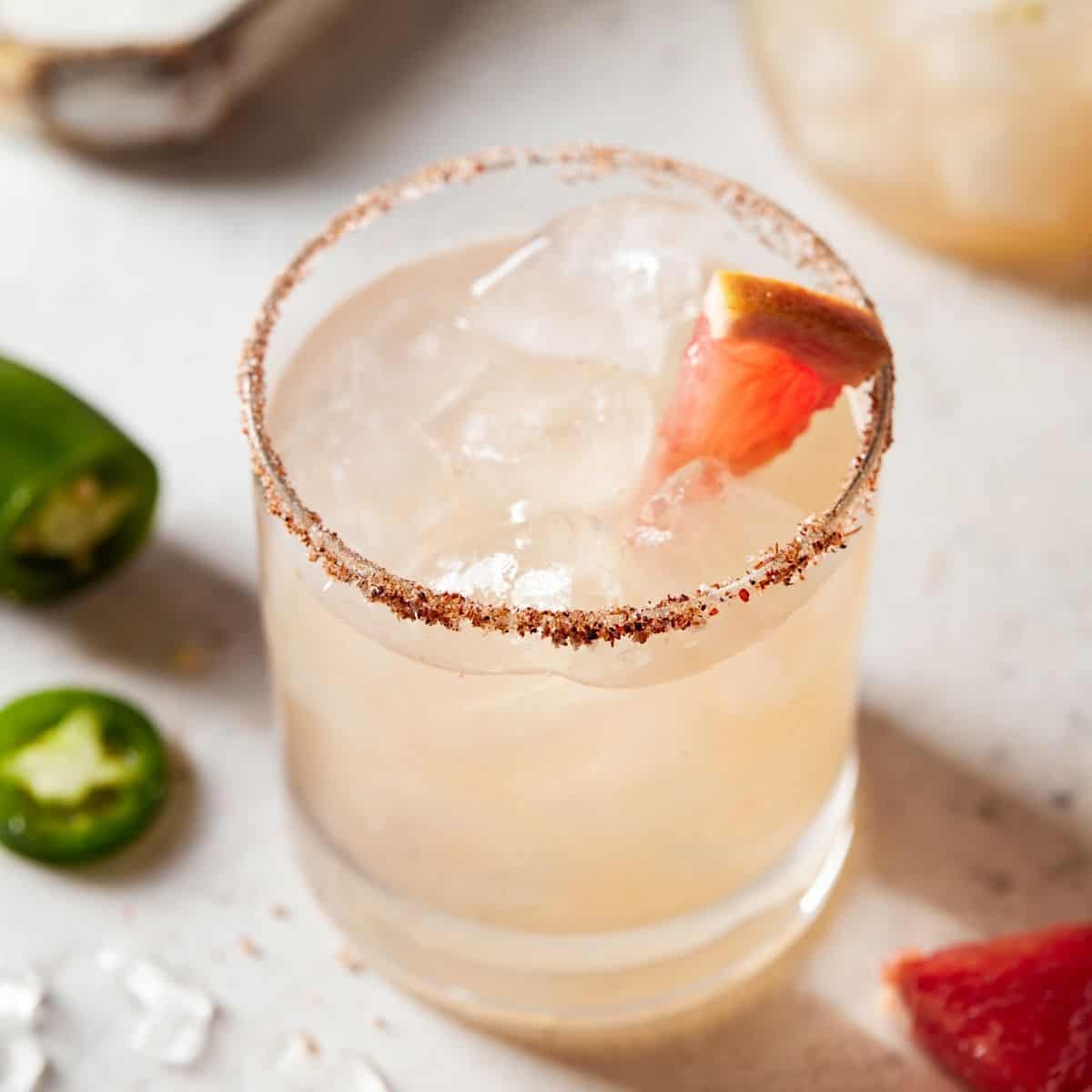 Spicy Grapefruit Margaritas
The tartness of the citrus does a wonderful job of balancing out the spicy flavor of the added jalapeño pepper in this marg. The chili powder rim takes this flavored margarita recipe to a whole other level.
Get the Recipe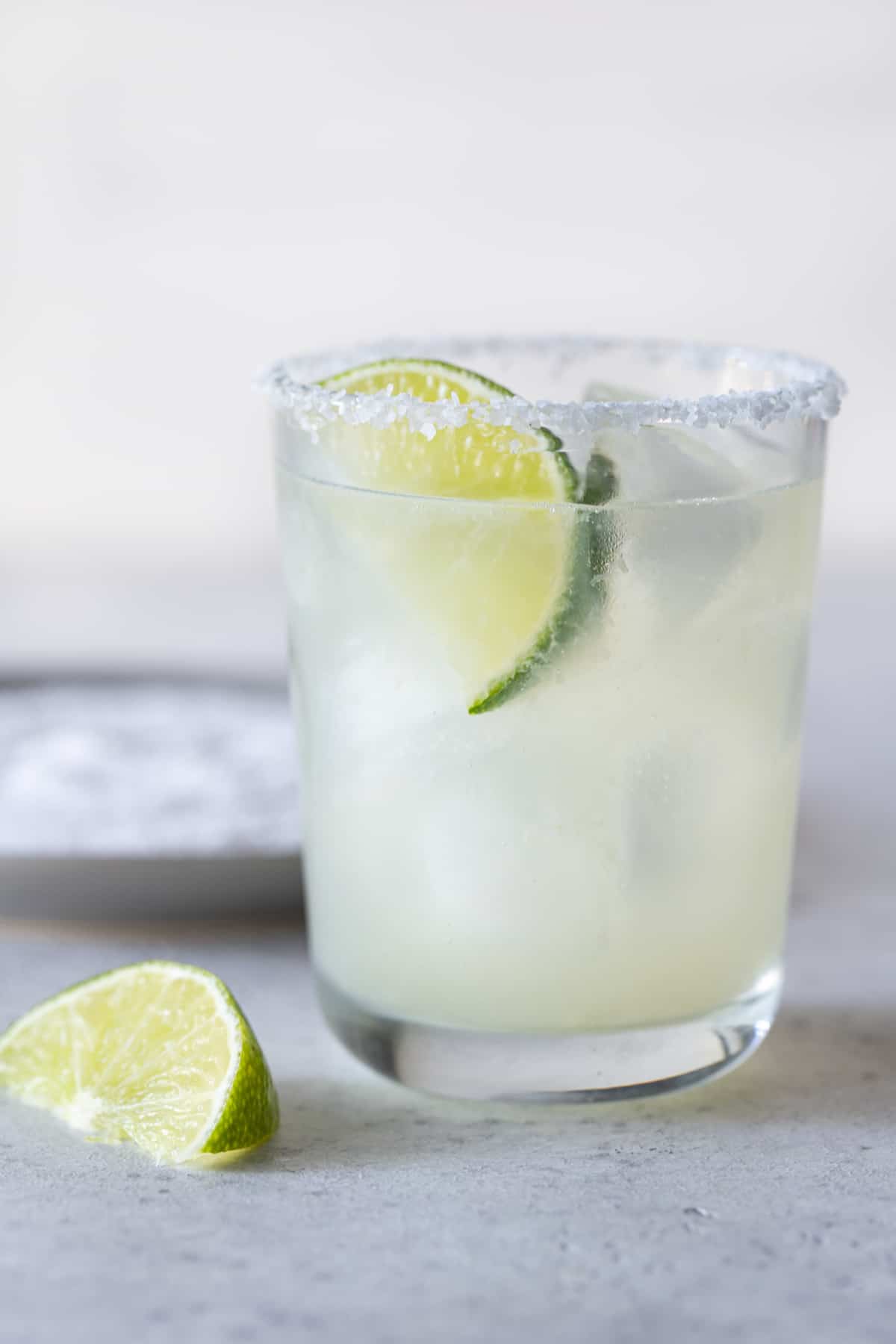 Classic Margarita Recipe
Don't mess with the best. Classic margaritas are always a crowd favorite and can be quickly made at home with just three ingredients.
Get the Recipe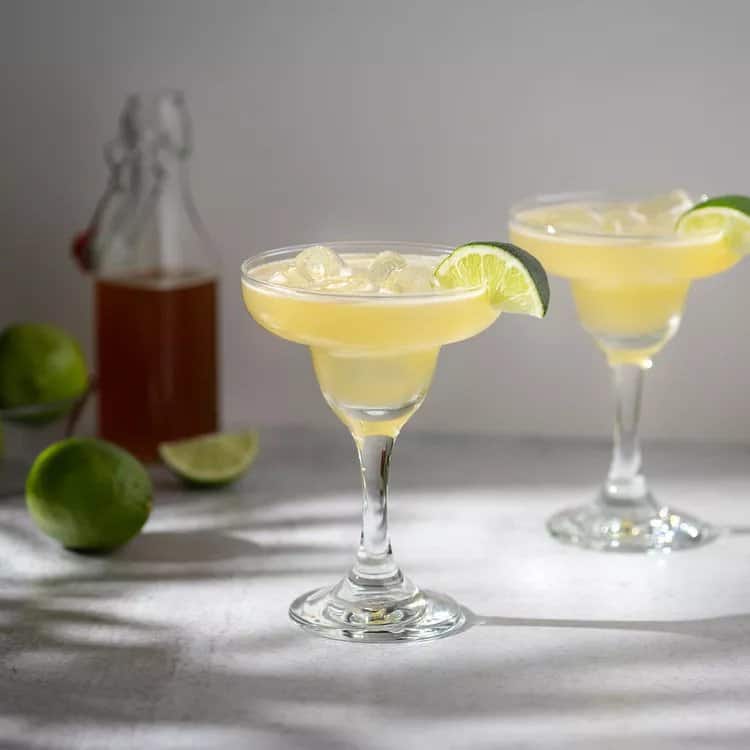 Hot Honey Margarita
Consider this drink a close cousin to our Spicy Grapefruit Margarita. Both boast a fiery flavor that tastes so good on the rocks. This cocktail is made with hot honey, lime, and tequila. If you like spicy foods, you'll love this recipe.
Get the Recipe
FAQs
What ingredients are typically used to make margaritas on the rocks?
Classic margarita recipes are usually made with tequila, lime juice, and an orange liqueur like Cointreu or Triple Sec. You don't have to blend anything to make one — simply pour over ice.
Can I make a margarita without using tequila?
If you don't like tequila, you can replace it with vodka or rum. And, if you want to make one of the different types of margaritas that we highlighted above without any alcohol, you can try subbing in extra juice and sparkling water.
How do I properly salt the rim of a margarita glass?
Salting the rim adds a special touch to the flavor and presentation. To do it, start by rubbing the rim with a wedge of lime or with water. Gently dip the rim into a plate of coarse salt and rotate the glass. Carefully pour the margarita into the glass, then serve!
More cocktail recipes
Looking for more tequila drinks to try? We've got you covered.