Summer is here in full swing, and we are ready to beat the heat! Make entertaining easy and serve one (or more) of these 5 Refreshing Vodka Cocktails for summer at your next party, barbecue, or happy hour.
Summer Vodka Drinks
Summer is always great for spontaneous happy hours and cocktails by the fire. Or at the lake. Or on the deck...pretty much any way we can be outside here in Minnesota!
So, what to serve for all of your upcoming 21+ guests? Vodka cocktails for summer, of course. They're perfect for cooling down on a hot day, or to spice up an evening party.
Check out our list below if you're stuck on ideas. You won't have to fret about what to serve with this collection of summer libations we love.
You'll be ready for whatever comes your way when you stock up on the ingredients for our favorite summer vodka cocktails that you'll find below!
Jump to:
Summer vodka cocktails are so much easier to serve than wine
Whenever we're having people over, I immediately panic: Do I have enough wine? Is it chilled? Do I have enough of the same kind?
The easiest way to solve these problems? Serve summer cocktails with vodka for entertaining instead!
Not only is it easier to serve cocktails than wine, but it's also more economical. You can get a lot of individual drinks out of a liter of alcohol versus a few glasses of wine out of one bottle.
So keep things simple, grab that bottle of vodka from the freezer, and toast the summer!
Our Top 5 Favorite Summer Cocktails with Vodka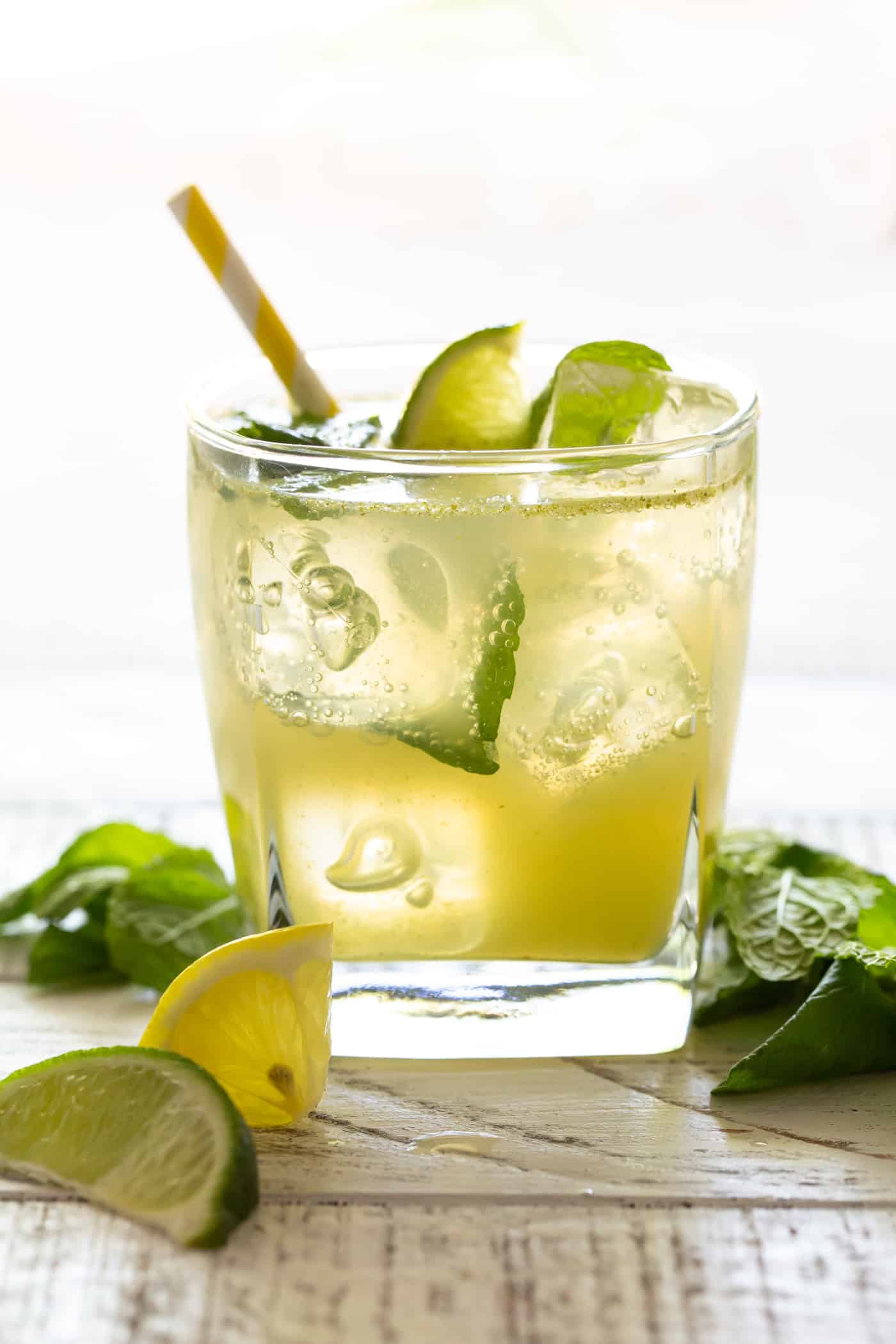 Bootlegger Drink
There's nothing like summer in Minnesota, especially when it involves a Bootlegger Drink. It's the perfect way to quench your thirst on a hot summer day. This Minnesota summer staple cocktail comes together in less than 15 minutes. Just measure, shake, and pour!
Get the Recipe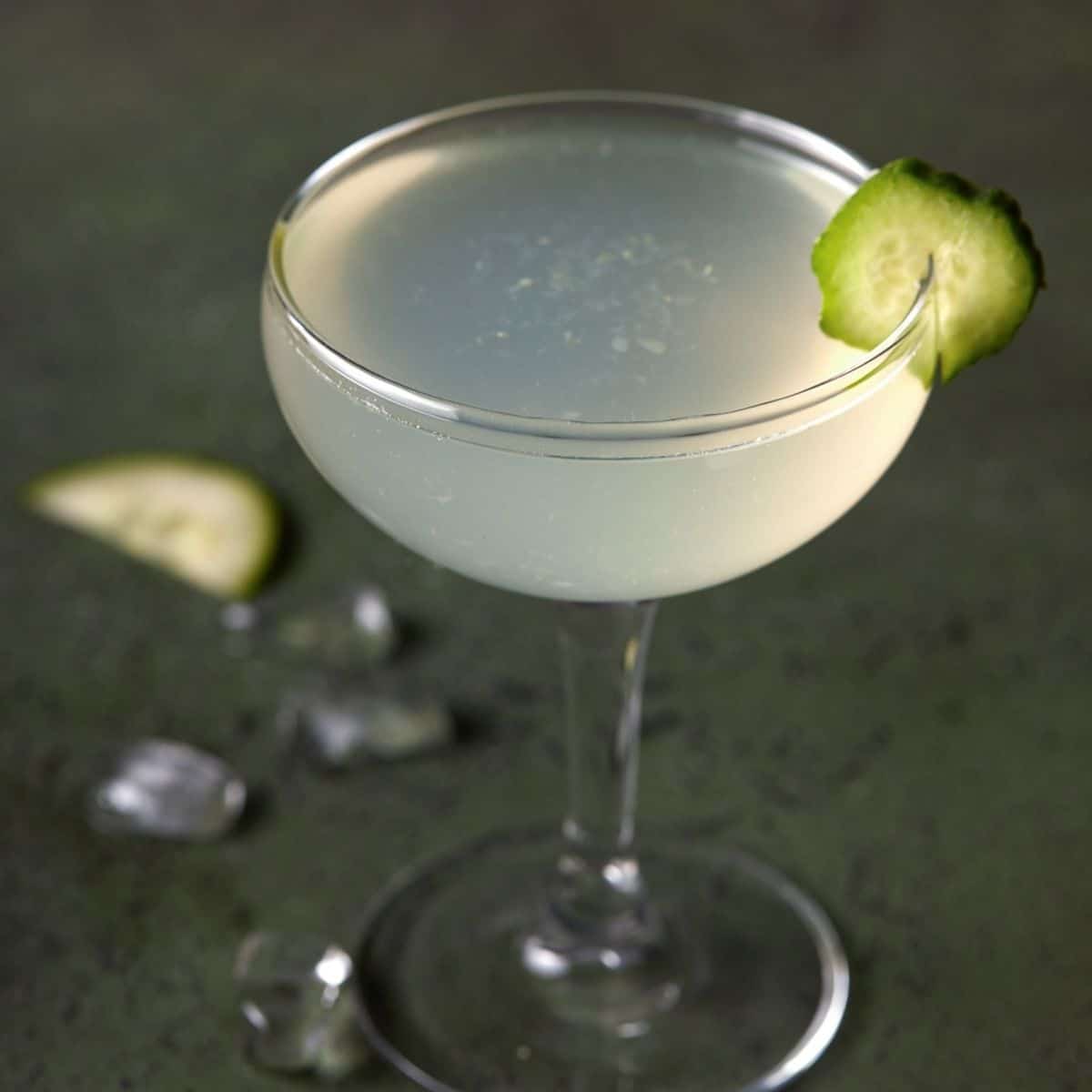 Cucumber Vodka Gimlet recipe
Brimming with garden fresh flavors like cucumber and basil, this easy, refreshing drink is a slightly sweeter cousin to the martini and perfect for lazy summer nights on the patio.
Get the Recipe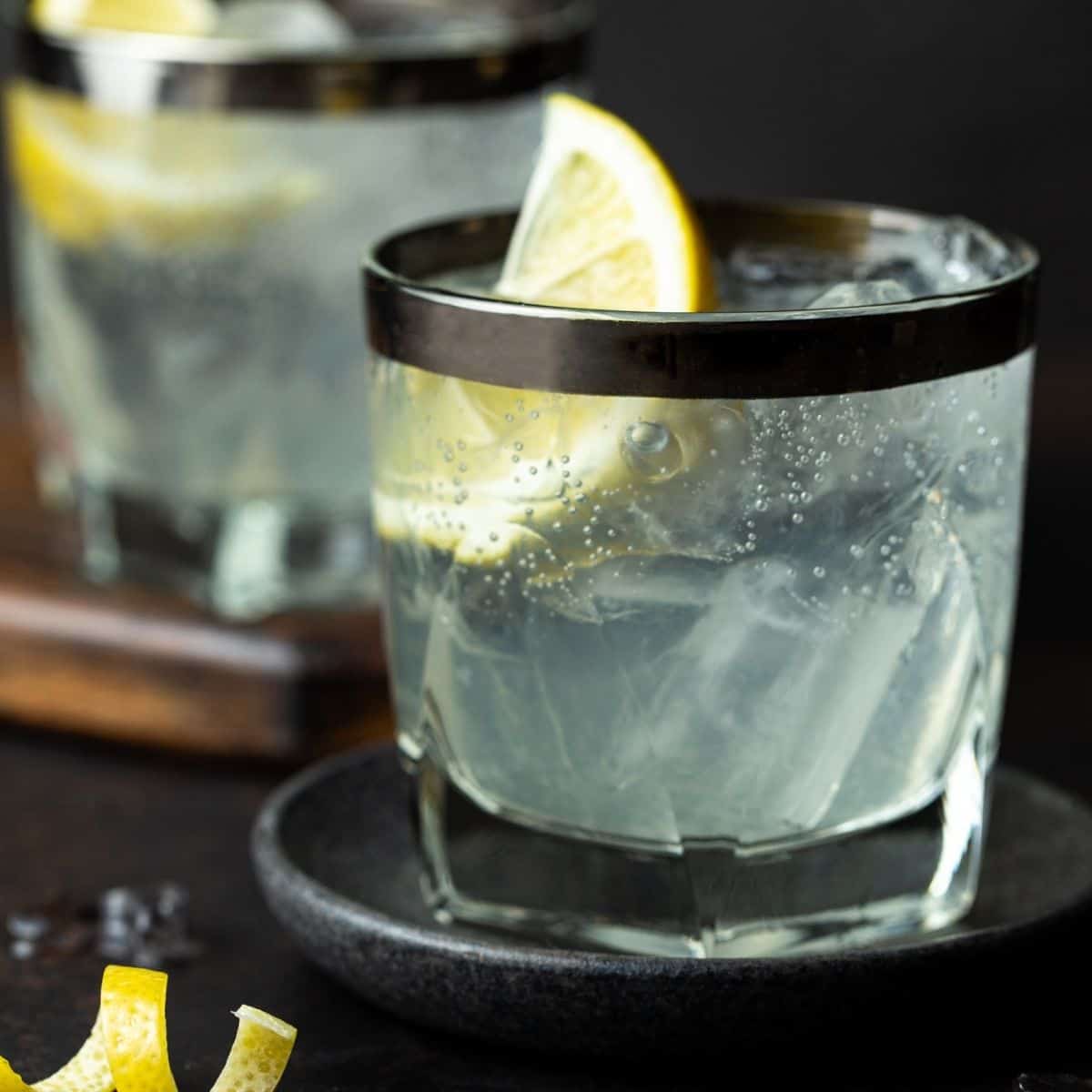 Elderflower Vodka Soda recipe
Impress your guests with this easy Elderflower Vodka Soda recipe. It takes your classic vodka soda from average to AWESOME with the addition of one simple ingredient. Make it in minutes!
Get the Recipe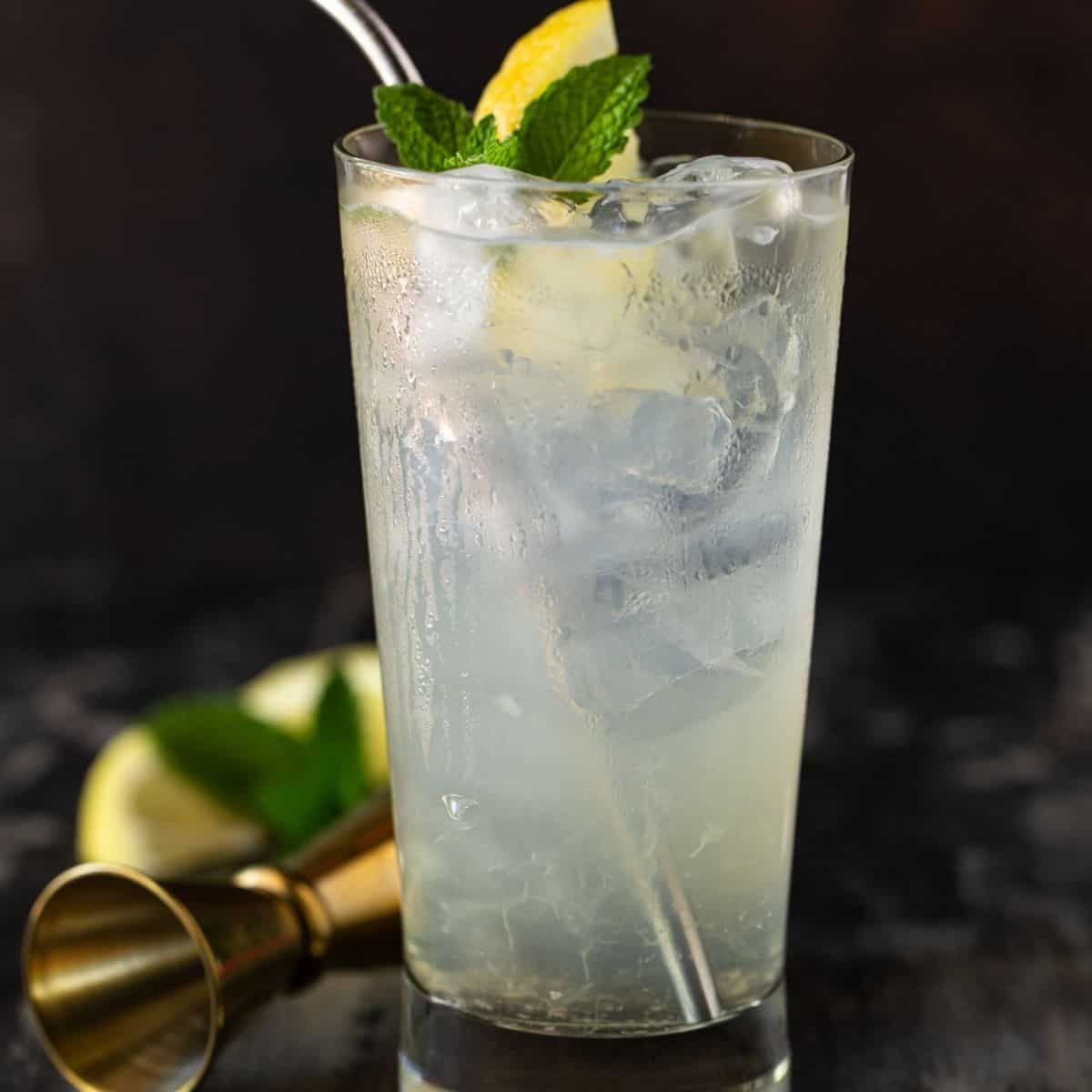 Elderflower Vodka Lemonade
It's summer!! You only need 4 ingredients to change up your traditional cocktail of choice and sip on a refreshing Elderflower Vodka Lemonade cocktail.
Get the Recipe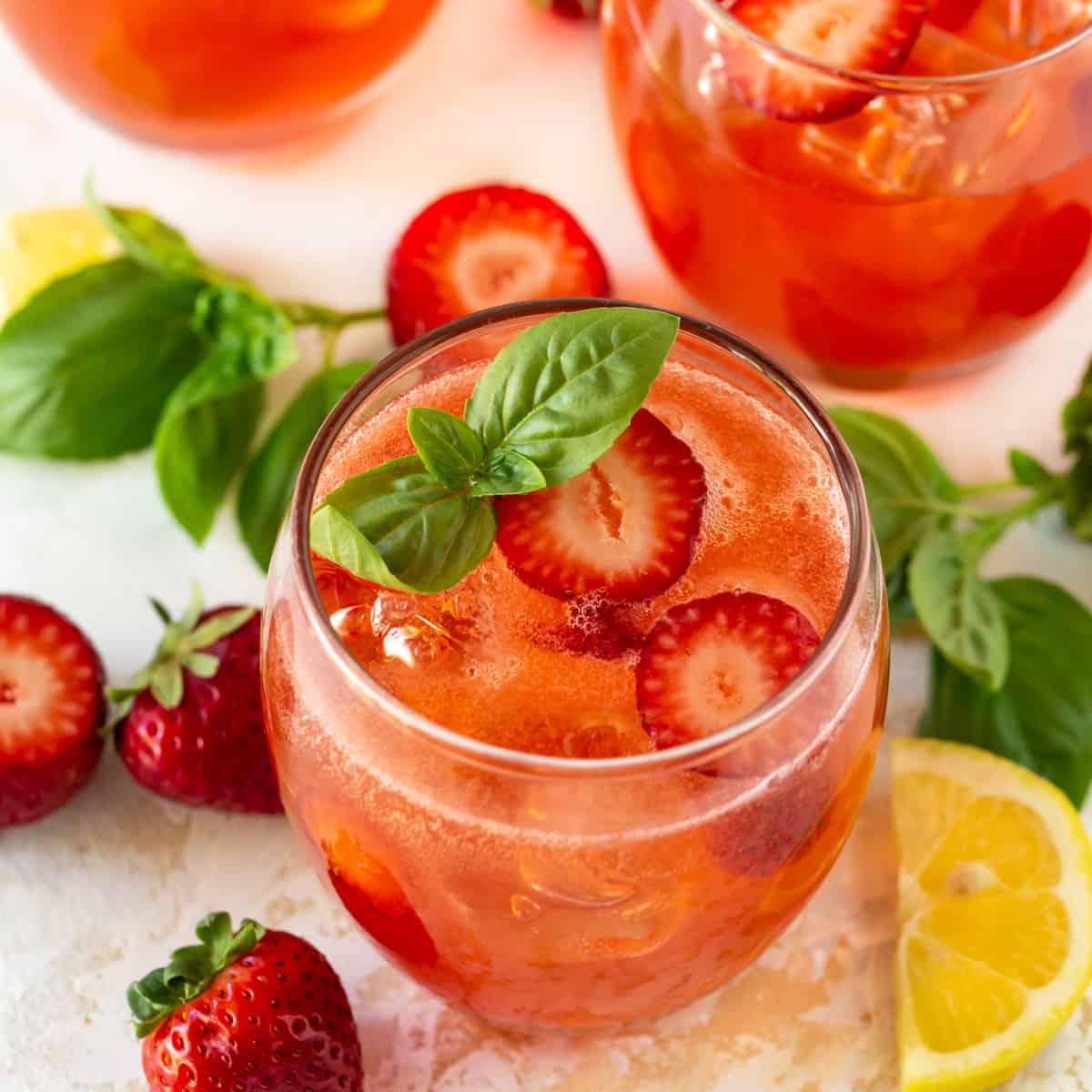 Vodka Strawberry Cocktails
This fresh Strawberry Cocktail is like sipping summer in a glass! Fresh, juicy strawberries and fragrant basil leaves add major flavor while a splash of sparkling wine keeps every sip light and refreshing.
Get the Recipe
FAQS
Is there a difference between brands of tonic and club soda?
Believe it or not, the kind of club soda or tonic you mix in your summer vodka cocktails makes a difference — a huge difference.

The best ingredients give you the best tasting drinks, and this applies to tonic and club soda too.

Our go-to favorites are Fever Tree and Q Tonic. They both have several different varieties of mixers, and we love them all.

Try them out, and we bet you'll never buy the big plastic bottle again.
Why should I keep my vodka in the freezer?
That's easy — it makes the drinks colder! When you start with chilled ingredients, the ice doesn't have to work so hard. This keeps it cold longer without diluting your drink, and that's what we call a win, folks.

It's a must for making refreshing vodka drinks!
What is the best vodka for summer vodka drinks?
Make sure you use a high-quality vodka of your favorite brand, not the cheapest stuff at the liquor store.

Not only do high-quality vodkas taste a lot smoother, but they are also less likely to lead to a hangover if you overindulge. Trust us on this one.

So be sure to save your pennies to buy better vodka. Some of our favorites are Tito's, Norseman, Ketel One, and Stoli — all solid brands that will never steer you wrong.

What's your current favorite? Let us know. We are always game to try new spirits!
What juice or soda goes best with vodka?
Anything fruity and refreshing! If you want to create your own, personalized summer cocktails with vodka here are the best mixers to use:

- Orange juice
- Cranberry juice
- Tonic water
- Tomato juice

Or simply use one of our recommended drinks above. They're simple to make, and you can absolutely put your own twist on them if you'd like. We love the idea of adding a splash of cranberry to our Elderflower Vodka Soda Recipe, or a bit of orange juice to the Bootlegger Drink!
Expert tips for the best vodka cocktails for summer
✔️ Make sure to stir well. There is nothing worse than taking a sip of your cocktail only to find a big float of vodka in your glass.
✔️ Chill everything. Keep your vodka, glassware, and mixers chilled to create truly crisp and cool drinks.
✔️ Use lots of ice. Can you tell that we like our cocktails ice cold? Use plenty of ice to keep your drinks chilly. It will also dilute them slightly as it melts, giving you a smoother and more enjoyable drink. No one likes lukewarm summer vodka drinks.
✔️ Fresh juice is always best. That little bit of prep makes each of these refreshing vodka drinks extra special.
✔️ Don't forget the garnish. It may seem extraneous, but fresh herbs, lemon or lime wedges, cucumber rounds, or strawberries add a flavor boost. Check out your local farmer's market to get the freshest produce at a reasonable price!
More summer cocktails
Want to mix it and forget it? We love these Refreshing Rosé Sangria and Tropical White Wine Sangria recipes!



Did you make this recipe? We'd love to hear your thoughts! 

Please rate the recipe and leave a comment below. Your feedback helps us and your fellow readers!