Looking for an easy way to make happy hour different? Break out of your cocktail rut and serve some pretty Pink Cocktails. The hardest part about it will be deciding which one to try first.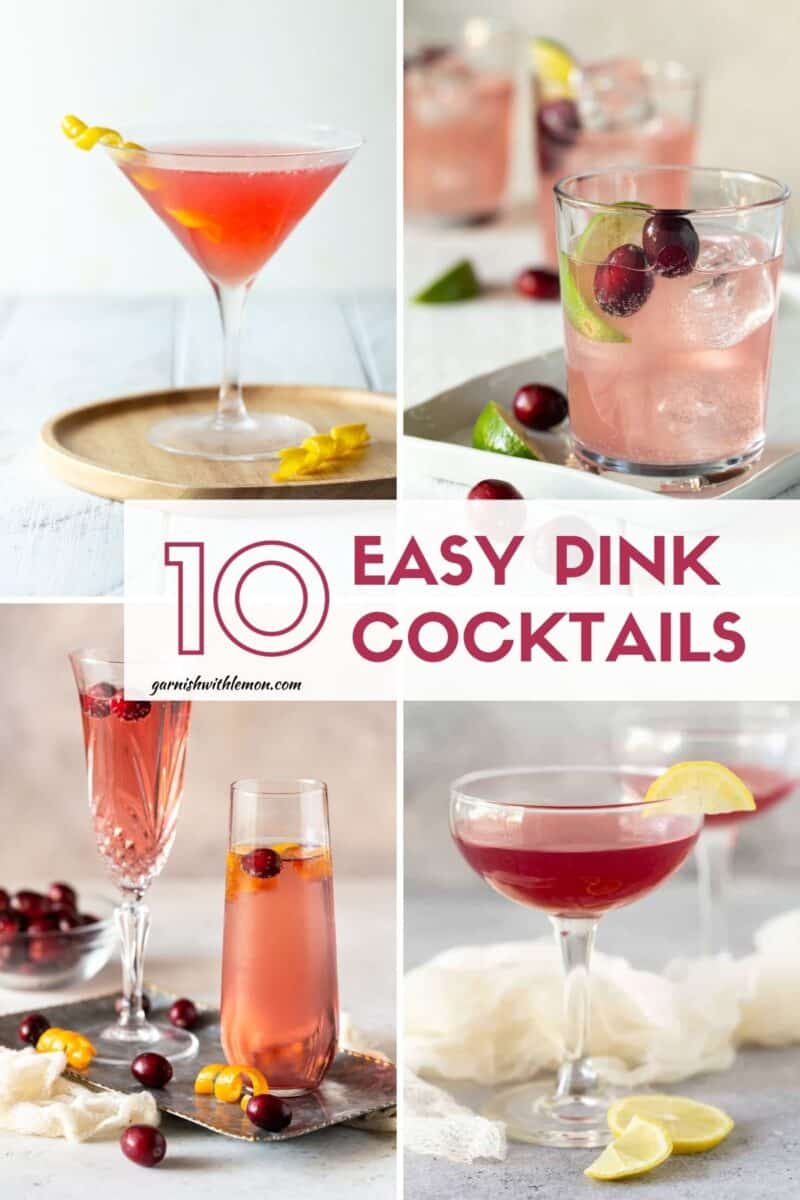 Everyone loves a good cocktail, but just because they are pretty in pink doesn't mean that they have to be super sweet cocktails. Check out our collection of our favorite Pink Cocktails.
While we always enjoy a great glass of wine, some times we crave fun cocktails to change up the happy hour routine. A signature drink is a sure fire was to make any evening feel a little more special.
But don't worry, just because it's a mixed drink, it doesn't mean it's a lot of work. These easy cocktails come together in no time and don't use a ton of ingredients. If that isn't a win, we don't know what is.
So without further ado, here are our 10 most popular Pink Drinks
More Pink Cocktails
Looking to make drinks for a group? Try one of these easy batch cocktails.
Check out all of our cocktail recipes.
So grab your cocktail shakers and get ready to find your favorite. It doesn't matter what your spirit of choice is, this collection of the very best Pink Cocktails includes something for everyone. We dare you to try and pick just one.