Looking for an easy way to make happy hour different? Break out of your cocktail rut and serve some pretty Pink Cocktails. The hardest part about it will be deciding which one to try first.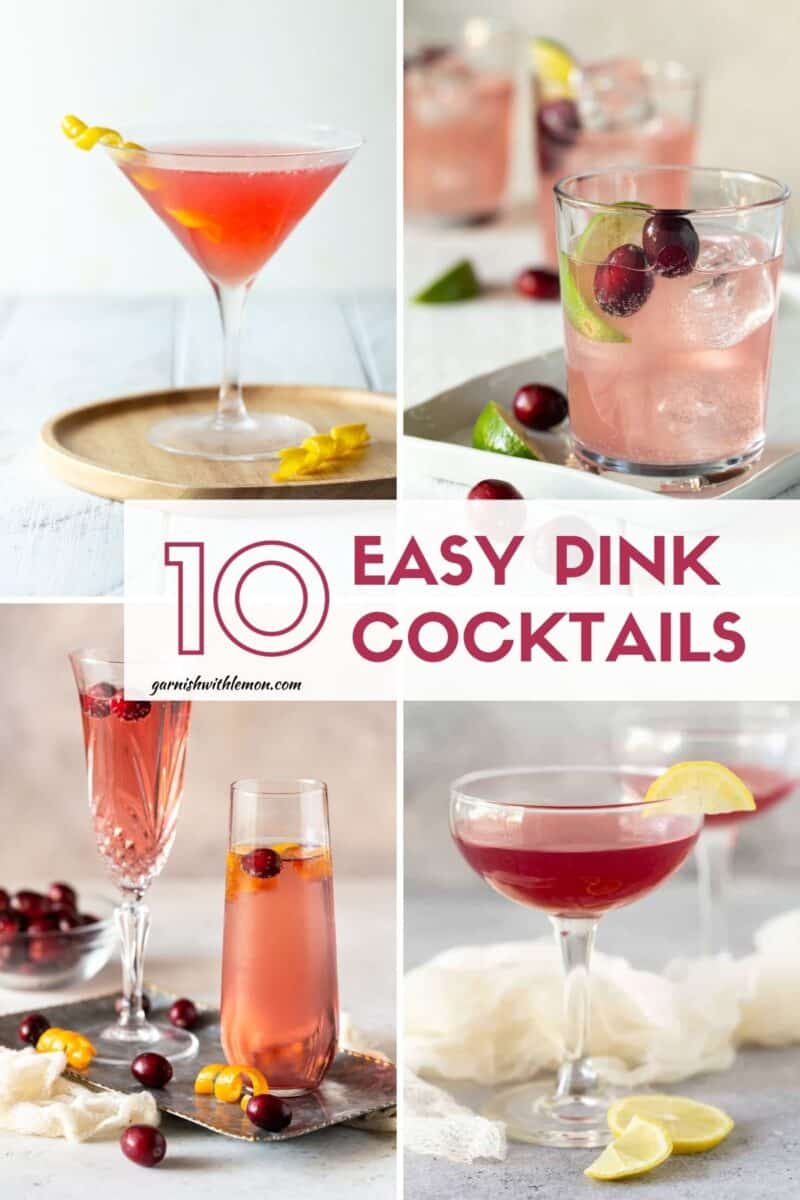 Everyone loves a good cocktail, but just because they are pretty in pink doesn't mean that they have to be super sweet cocktails. Check out our collection of our favorite Pink Cocktails.
While we always enjoy a great glass of wine, some times we crave fun cocktails to change up the happy hour routine. A signature drink is a sure fire was to make any evening feel a little more special.
But don't worry, just because it's a mixed drink, it doesn't mean it's a lot of work. These easy cocktails come together in no time and don't use a ton of ingredients. If that isn't a win, we don't know what is.
So without further ado, here are our 10 most popular Pink Drinks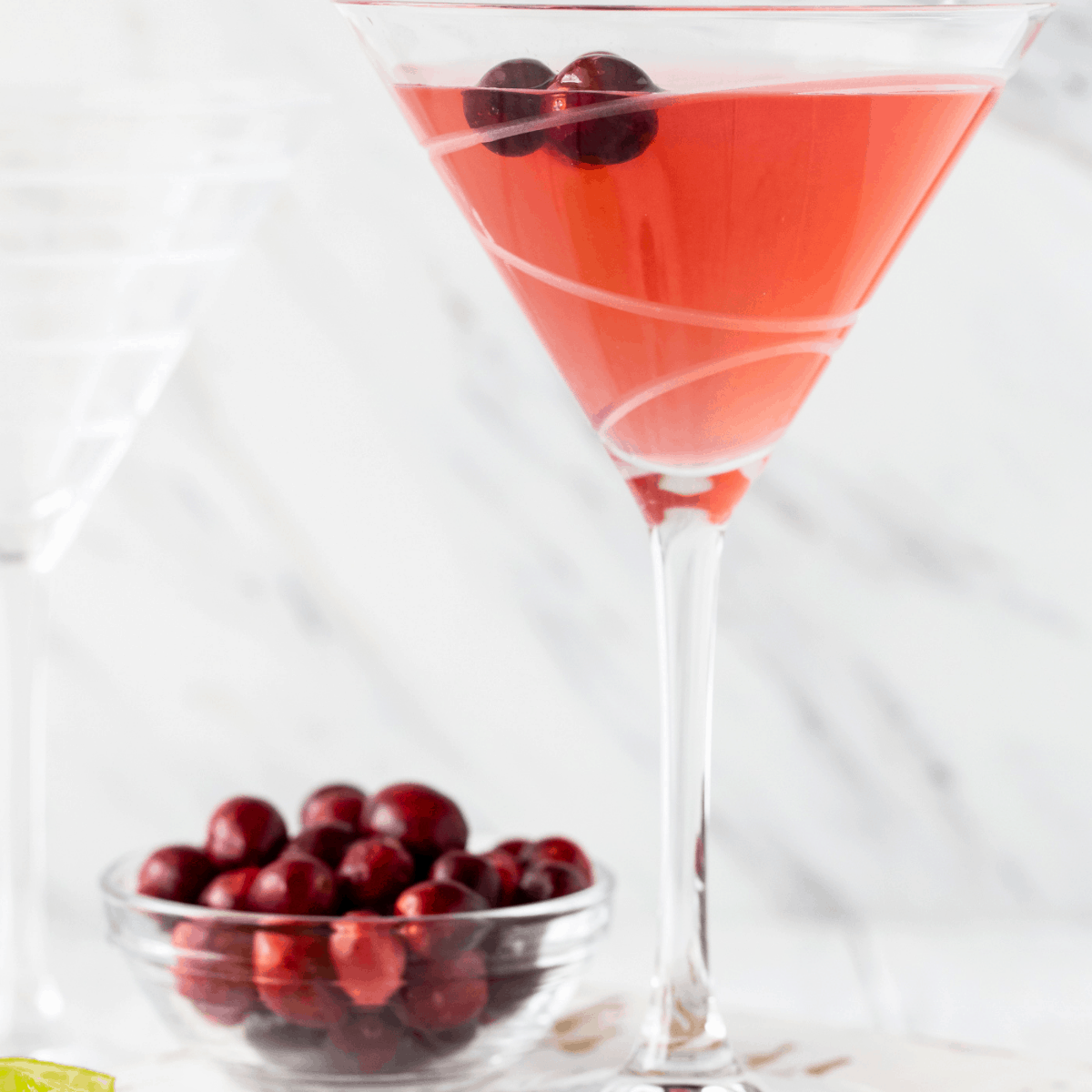 Metropolitan Cranberry Martini
Perfectly balanced between sweet and tart this Metropolitan Cranberry Martini is an updated twist on the traditional cosmo!
Get the Recipe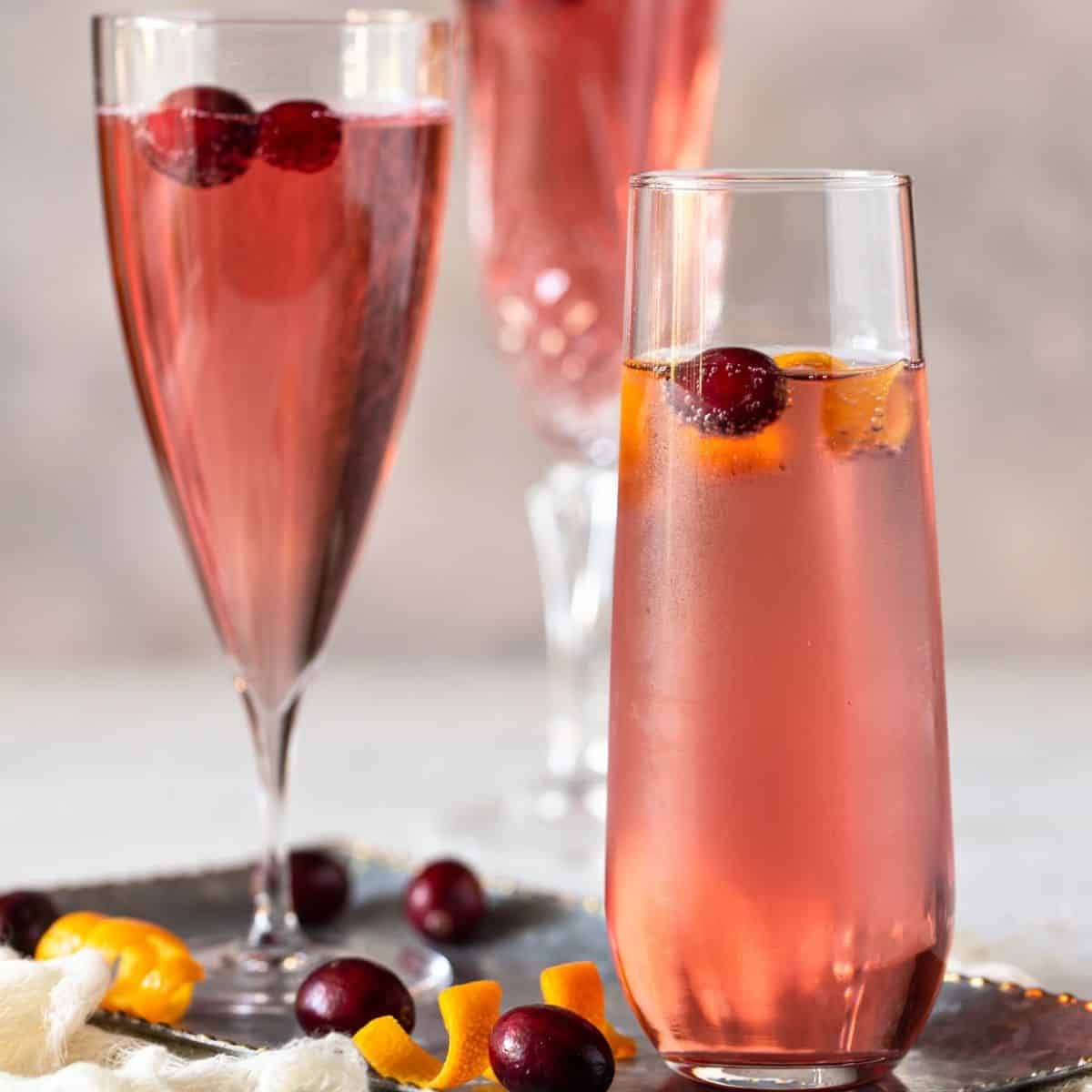 Cranberry Mimosa
Cranberry and orange pair perfectly in this great brunch cocktail.
Get the Recipe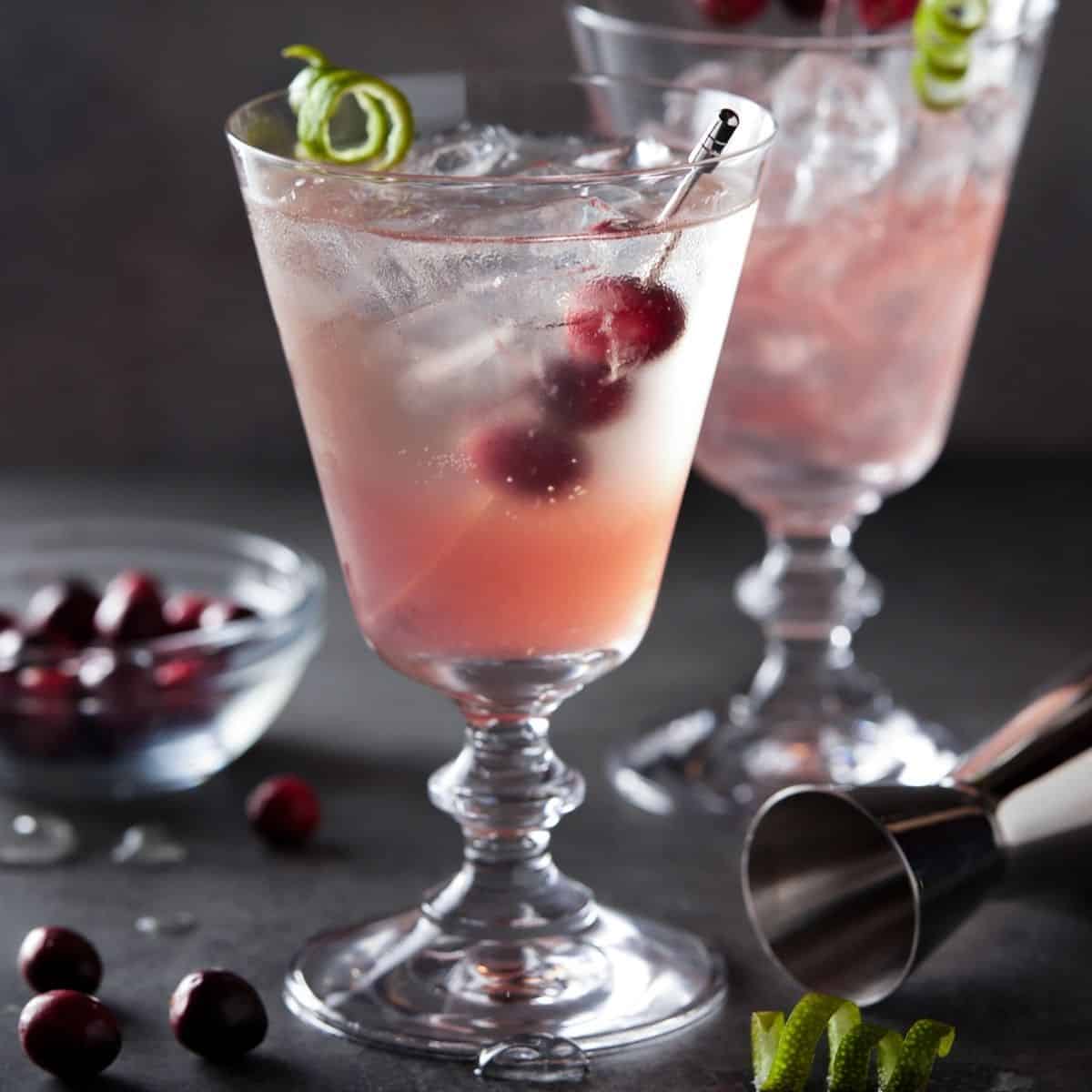 Sparkling Cranberry Gin Cocktails
These festive Sparkling Cranberry Gin Christmas Cocktails are one of our favorite drinks made with cranberry juice and a beautiful way to toast the holiday season!
Get the Recipe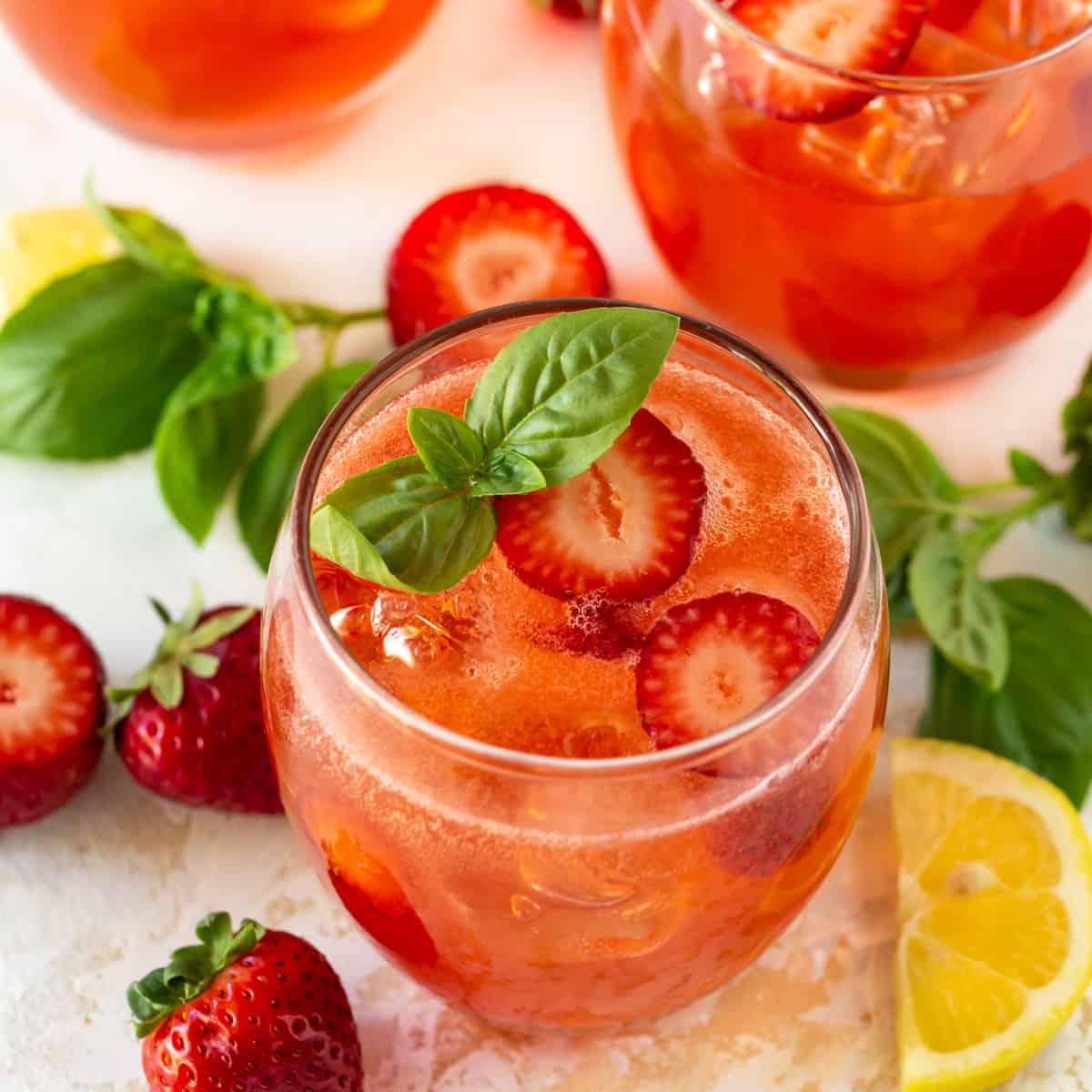 Vodka Strawberry Cocktails
This fresh Strawberry Cocktail is like sipping summer in a glass! Fresh, juicy strawberries and fragrant basil leaves add major flavor while a splash of sparkling wine keeps every sip light and refreshing.
Get the Recipe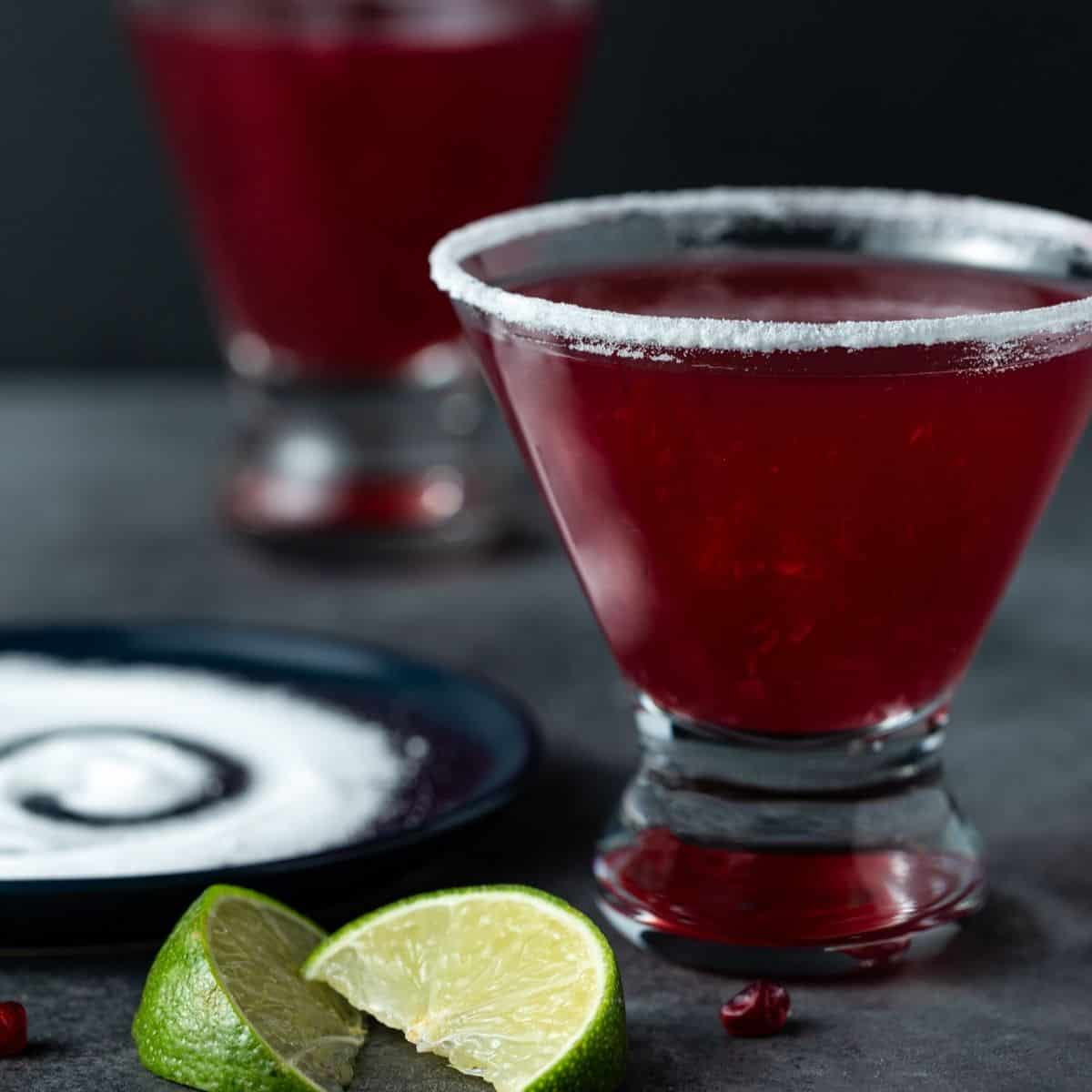 Pomegranate Martini
A smooth martini made with tequila, pomegranate juice, lime juice and Grand Marnier.
Get the Recipe
Cranberry Vodka Gimlet
If you love a good vodka cranberry cocktail, then you're going to adore this Cranberry Vodka Gimlet recipe. A float of fresh cranberries is the perfect, festive garnish for this easy vodka drink.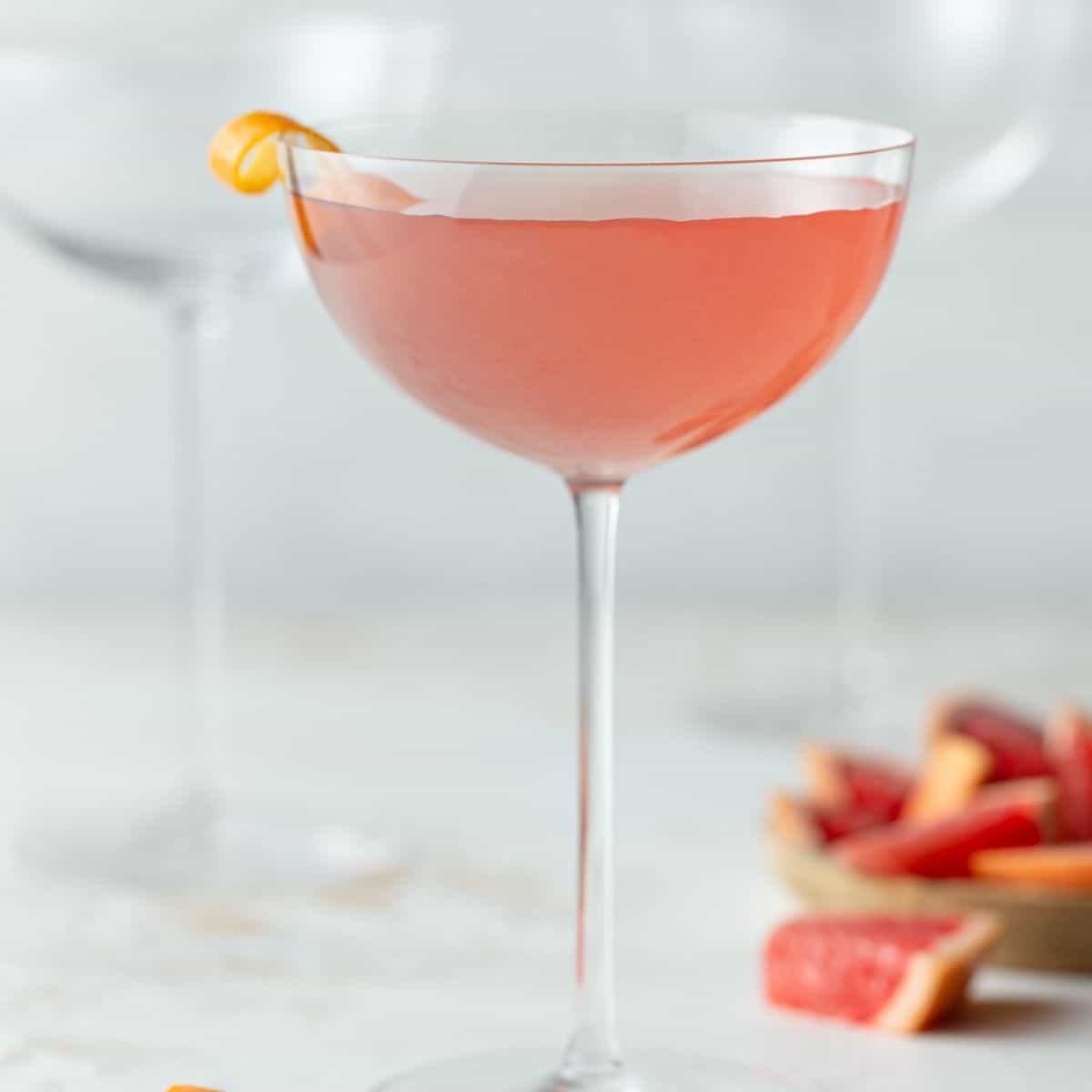 Ruby Red Grapefruit Martini
This light and refreshing Ruby Red Grapefruit martini can be made with gin or vodka.
Get the Recipe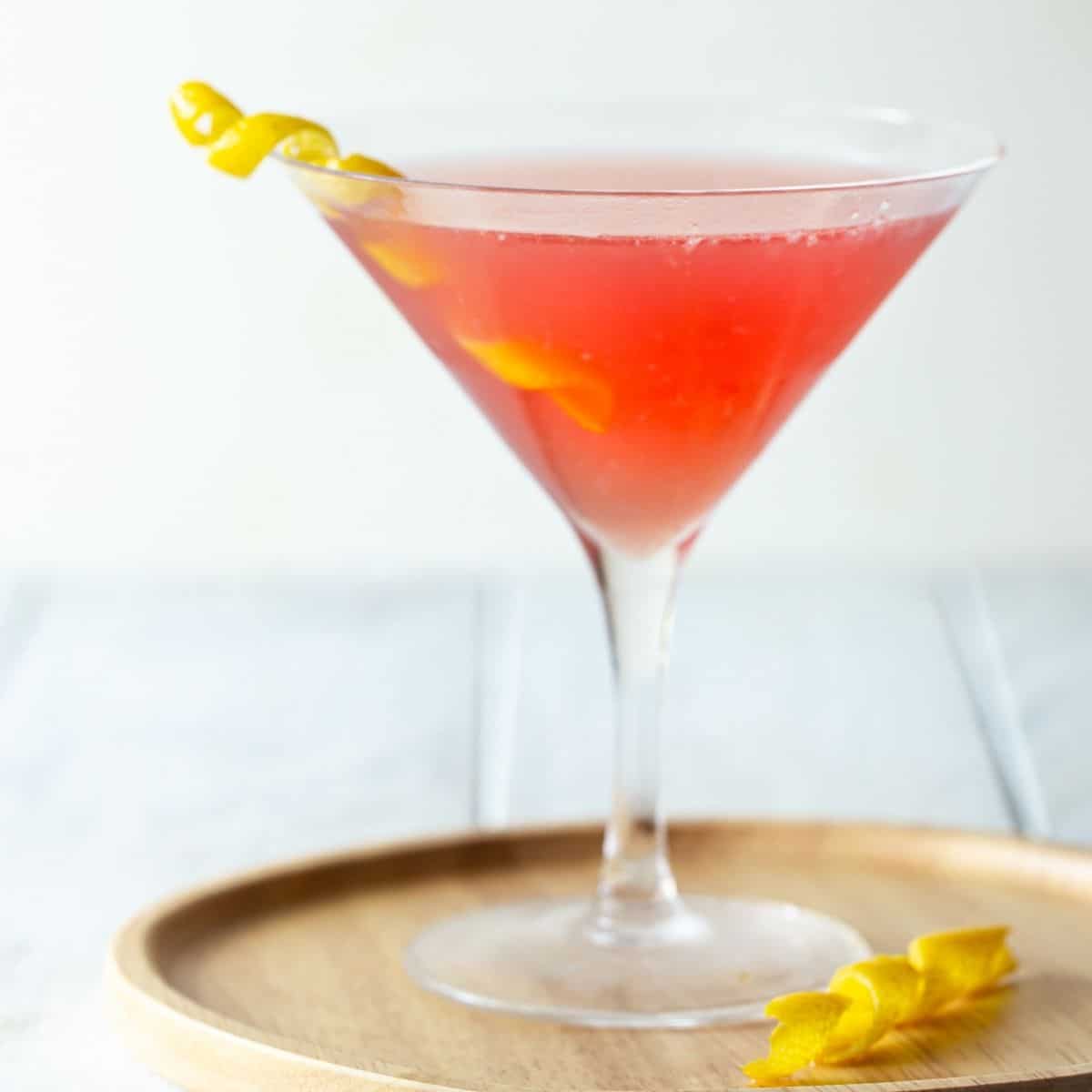 Classic Cosmo Recipe
No need to go out to have a classic cocktail. This easy cosmo recipe is better than any you can order at the bar.
Get the Recipe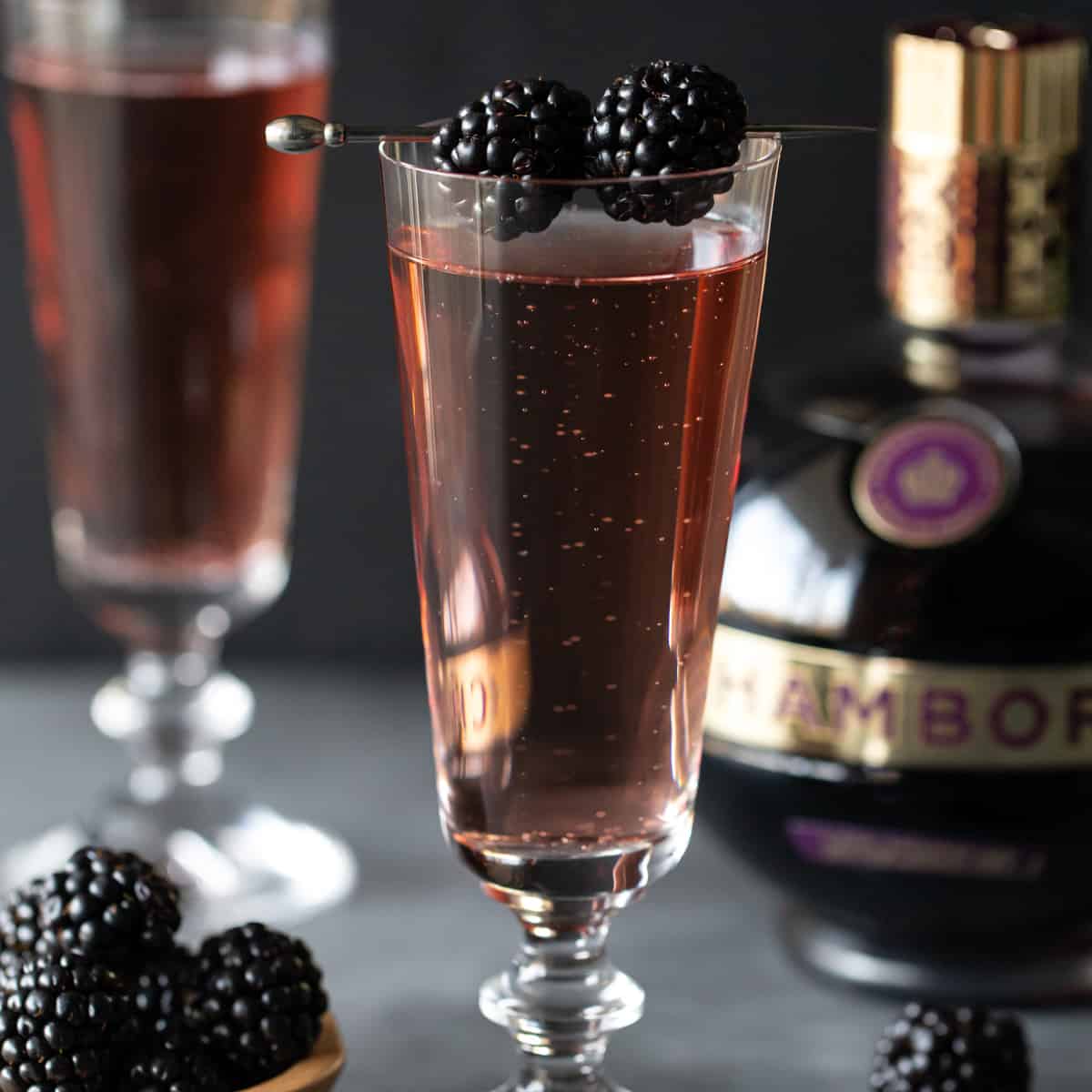 Kir Royale
Make any occasion special when you serve these easy, 2-ingredient Kir Royale cocktails!
Get the Recipe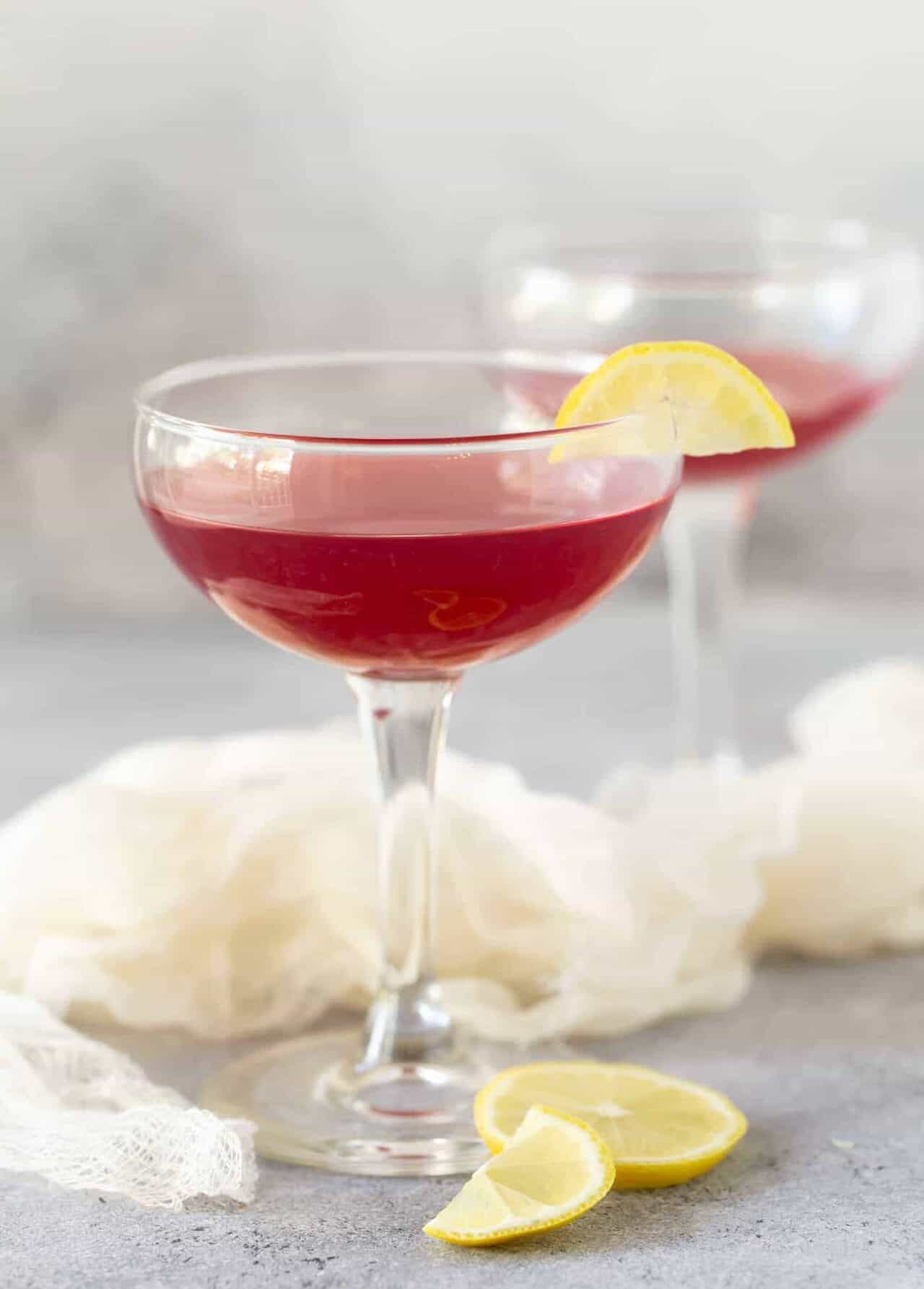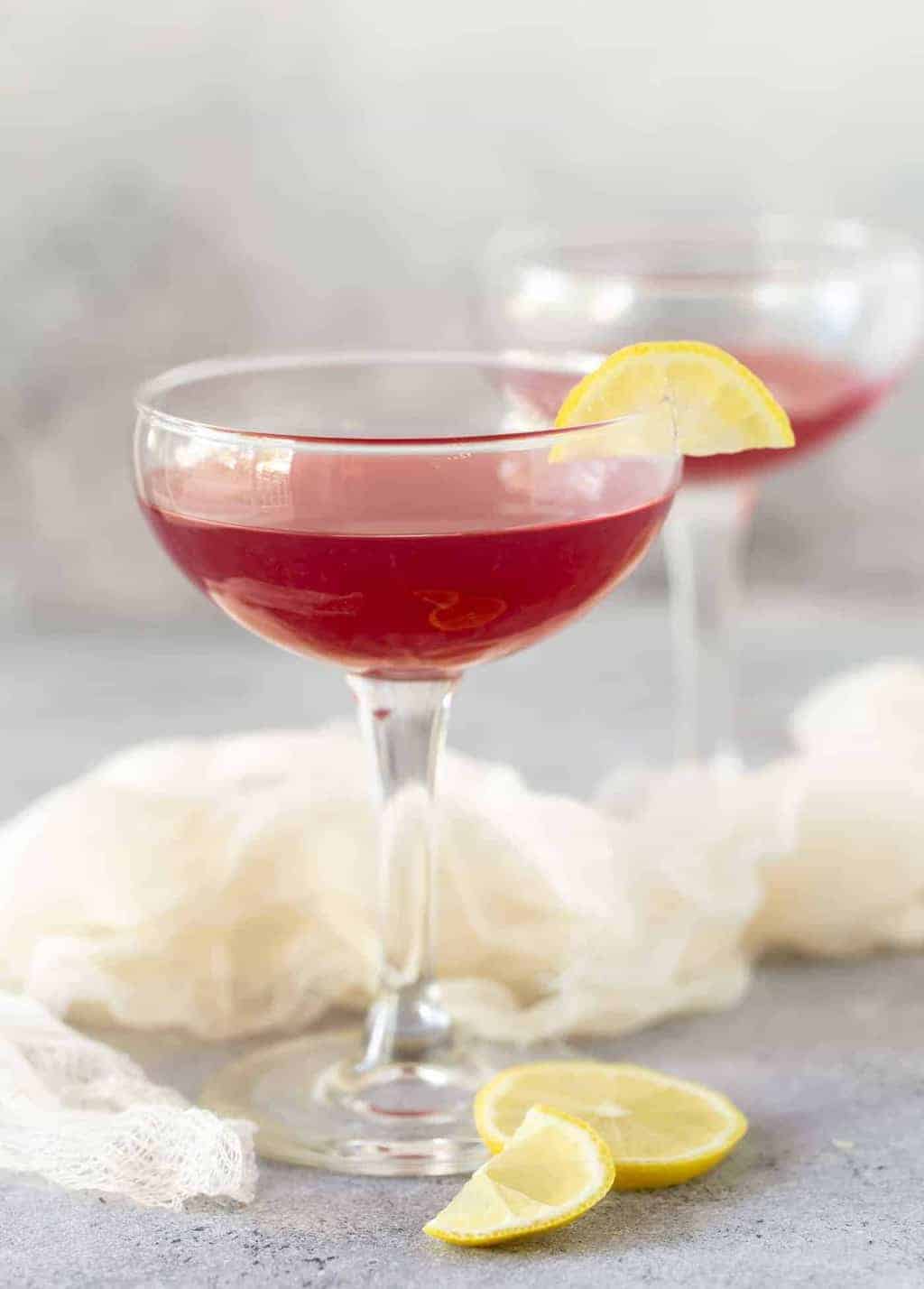 Pomegranate Gin Cocktails
Gin, elderflower and pomegranate juice make the perfect winter cocktail!
Get the Recipe
More Pink Cocktails
Looking to make drinks for a group? Try one of these easy batch cocktails.
This Cranberry Whiskey Sour recipe is perfect for the bourbon lover in your life.
Spicy and refreshing, these Raspberry Palomas will turn anyone into a tequila lover.
This Watermelon Gin Punch will be your new summer happy hour go-to cocktail.
Who doesn't love a good vodka punch recipe?
This simple Strawberry Daiquiri recipe is perfect for parties.
Check out all of our cocktail recipes.
So grab your cocktail shakers and get ready to find your favorite. It doesn't matter what your spirit of choice is, this collection of the very best Pink Cocktails includes something for everyone. We dare you to try and pick just one.