The holidays are here and we are celebrating with 12 Days of Easy Christmas Cocktails! We picked our favorites and trust us when we say there's something for everyone!
Break out of your beer and wine rut and make your holiday party the hottest invite in town. With this list of cocktails at the ready, you are ready for any last-minute guests and guaranteed to celebrate the season in style.
Without further ado, let's get mixing!
1. On the first day of Christmas, my true love gave to me…. A Metropolitan Cranberry Martini. Perfectly balanced with tart and sweet flavors, if this twist on your typical Cosmopolitan doesn't win your true love over, I'm not sure what will.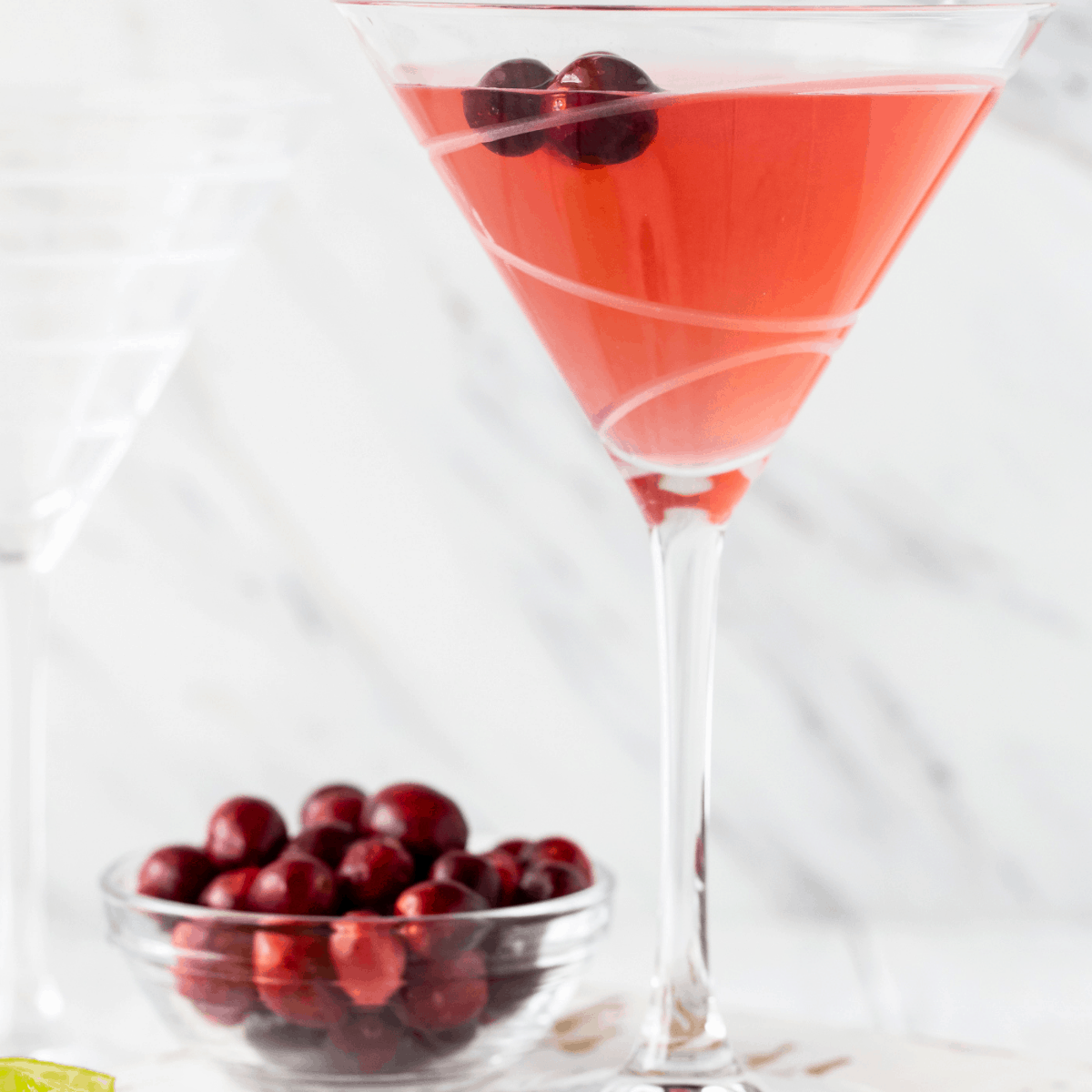 Metropolitan Cranberry Martini
Perfectly balanced between sweet and tart this Metropolitan Cranberry Martini is an updated twist on the traditional cosmo!
Get the Recipe
2. Shake up the ordinary on the second day of Christmas and serve a batch of these Bourbon Aperol Cocktails. A seasonal update on the gin and tonic will have you ready to toast happy hour in style.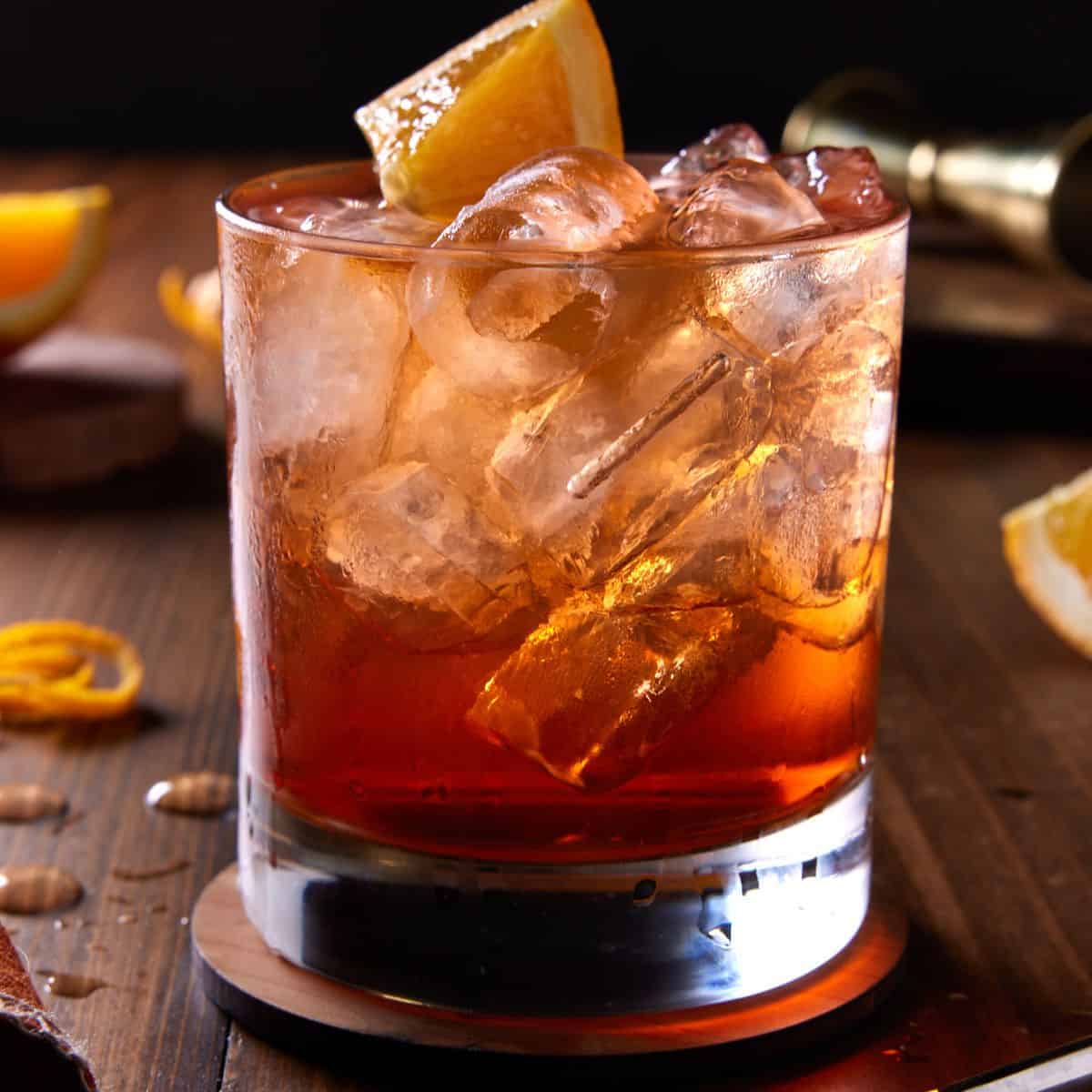 Bourbon Aperol Cocktails
Need a signature fall cocktail? Look no further than these eye-catching Bourbon Aperol Cocktails made with Bourbon, Aperol, Prosecco (or club soda) and a touch of simple syrup. Perfect for tailgating, Halloween or Thanksgiving!
Get the Recipe
3. Delight all of your guests on Day 3 with this make-ahead batch cocktail recipe for Meyer Lemon Whiskey Sours. The tangy combination of citrus and whiskey will brighten any day!
Meyer Lemon Whiskey Sour recipe
This Whiskey Sour recipe gives a classic whiskey cocktail a fun, seasonal twist with the addition of Meyer lemon juice. It's a delicious batch cocktail for any party!
Get the Recipe
4. Sweeten up Day 4 with some boozy chocolate milk! This Chocolate Martini recipe is our favorite way to toast the holidays - just measure, shake and pour! Easy Christmas Cocktails don't get much better than this!
Chocolate Martini
This decadent Chocolate Martini is one of our favorite after-dinner drinks. Rich and creamy, this cocktail is the best "adult" chocolate milk you will ever have! You only need 5 ingredients, a shaker, and 5 minutes to make this fabulous Godiva Chocolate Martini that is sure to have everyone asking for the recipe.
Get the Recipe
5. You didn't think we would leave out bubbles, did you? Everything is better with bubbles, plus when you add gin, elderflower liqueur and serve it with a fancy sugar rim you know it's going to be a tasty way to toast Day 5! Cheers to Gin, Elderflower Prosecco Cocktails!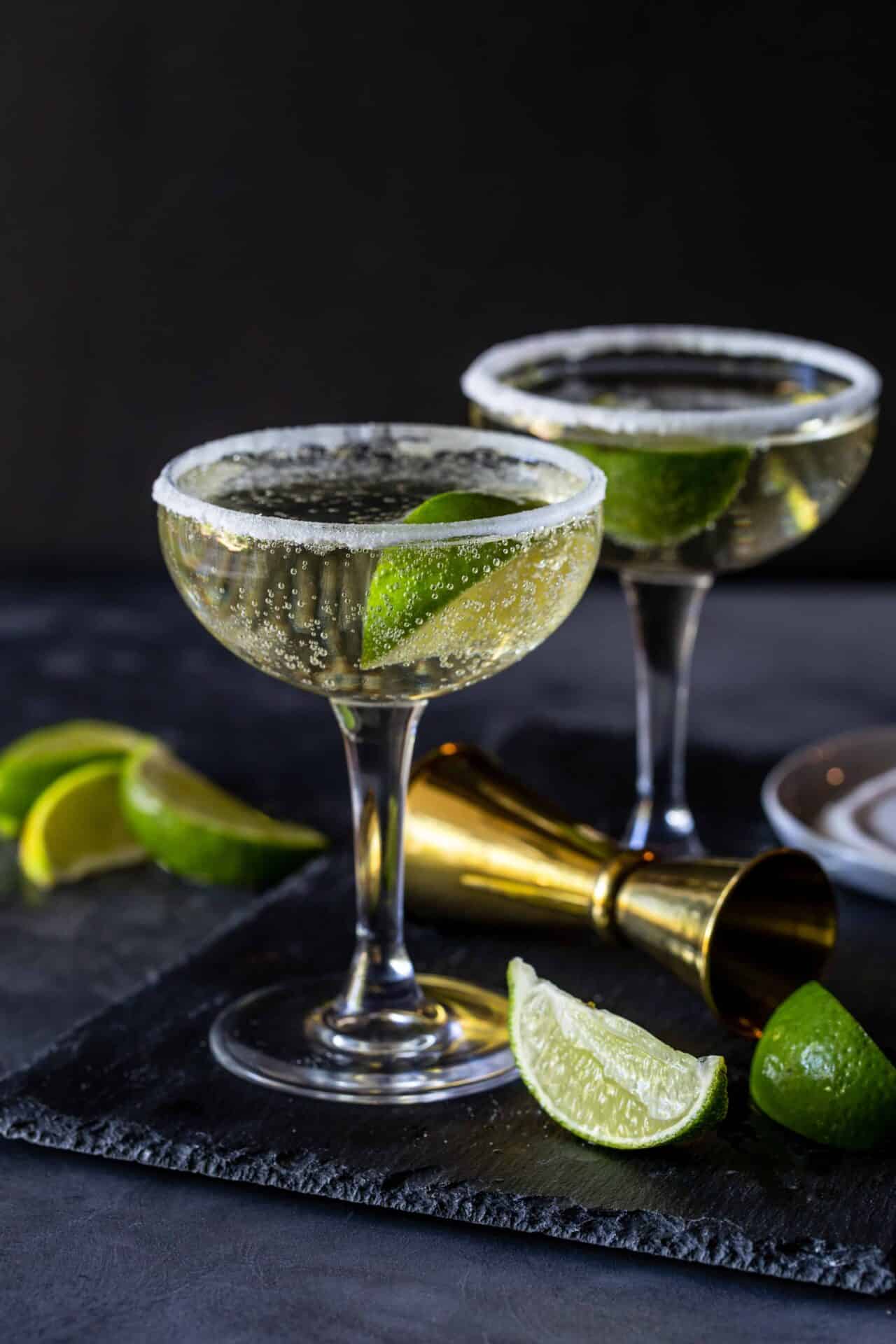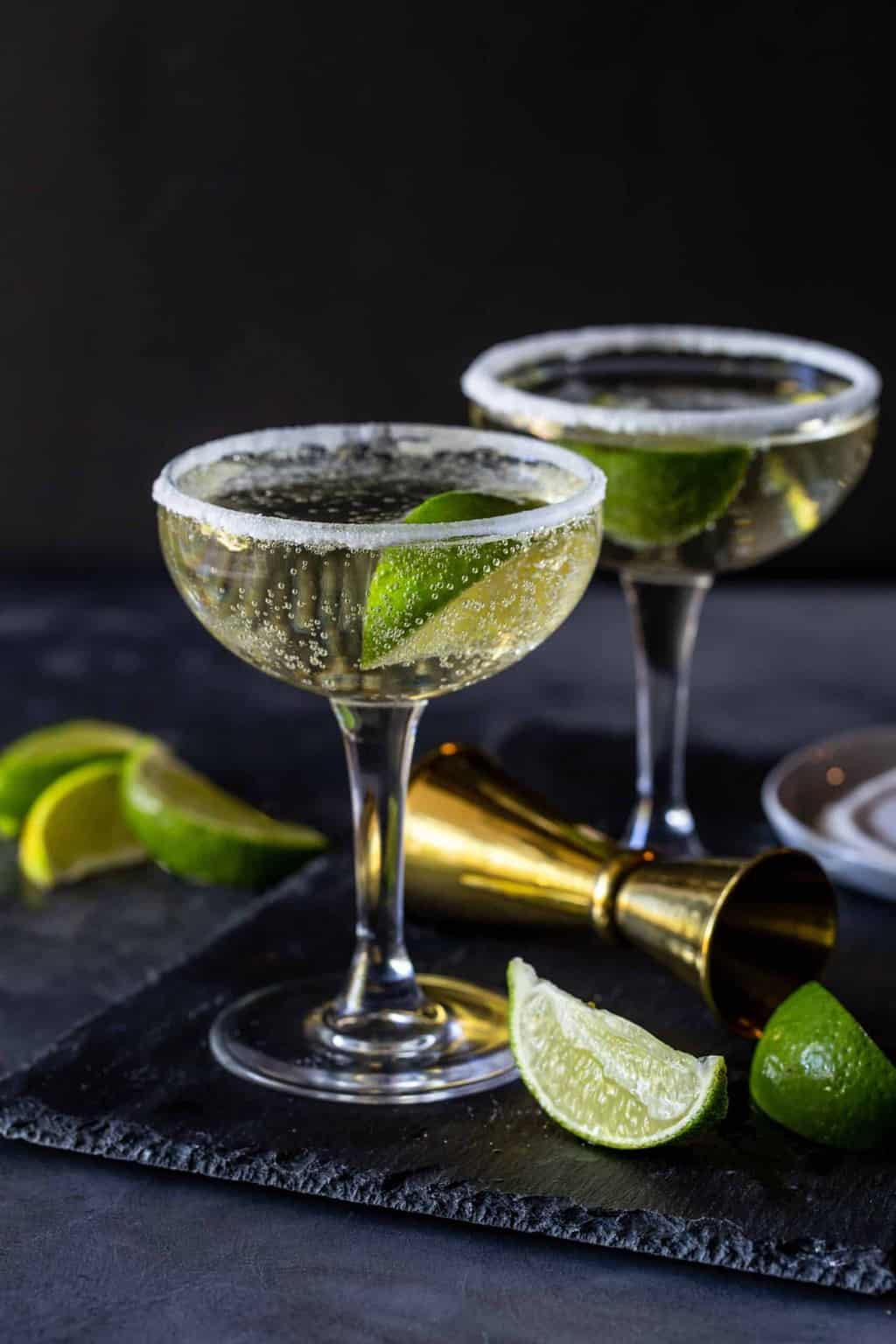 Elderflower, Gin and Prosecco Cocktail
This Gin, Elderflower Prosecco Cocktail is a smooth sipper that is perfect to celebrate any occasion!
Get the Recipe
6. Add a little spice to Day 6 with these Gold Rush Cocktails with Bourbon and Ginger Liqueur. This 3-ingredient ginger martini will warm up any chilly evening. These simple sippers are holiday cocktails at their finest!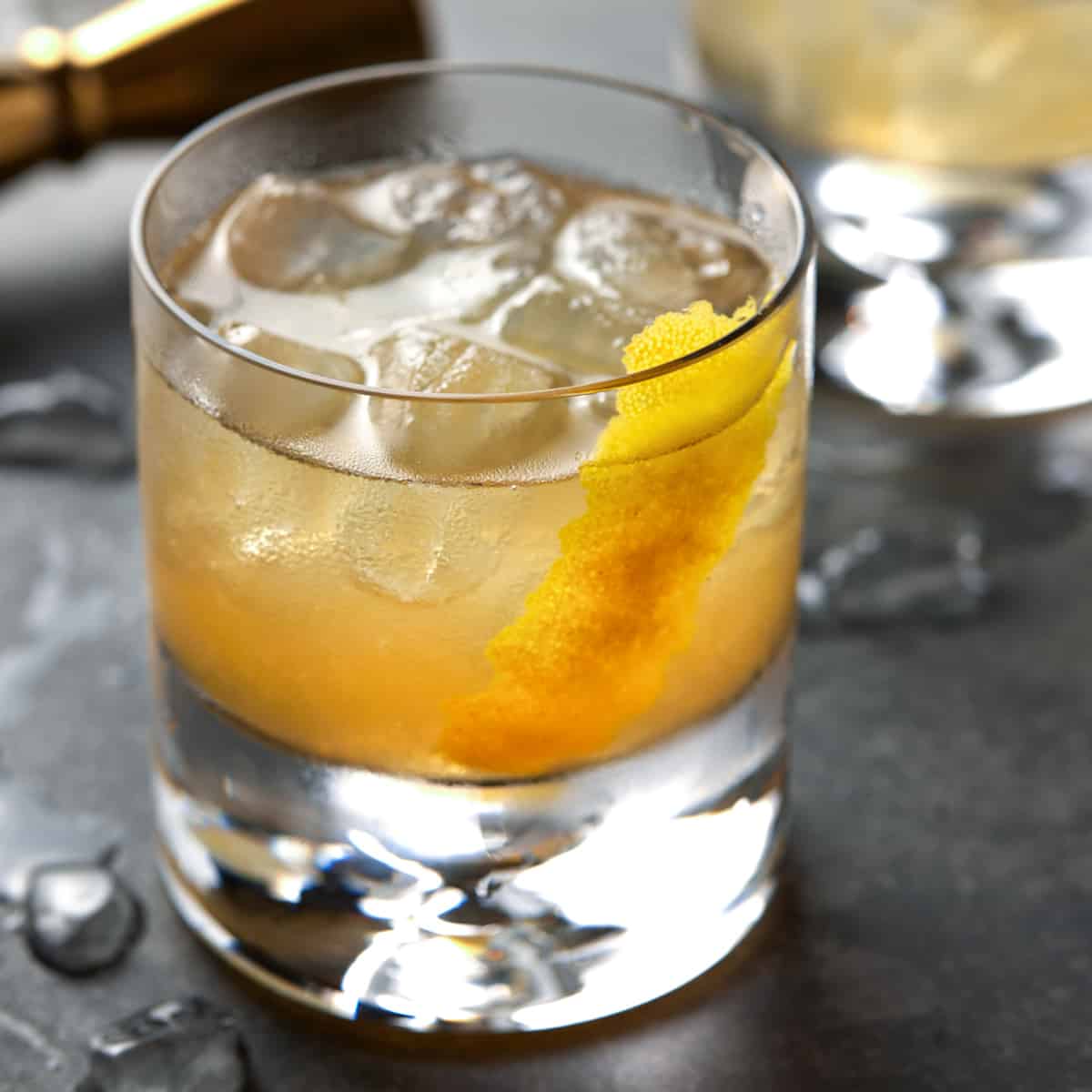 Ginger Gold Rush Cocktail
Forget the rest! A unique ingredient (ginger liqueur) gives this Gold Rush Cocktail a warm, spicy finish for a delicious spin on a classic drink.
Get the Recipe
7. Calling all tequila lovers! Day 7 is your day! We swapped out the traditional vodka and used tequila in this Pomegranate Martini! Don't forget the sugared rim - it's the perfect finish to this smooth martini.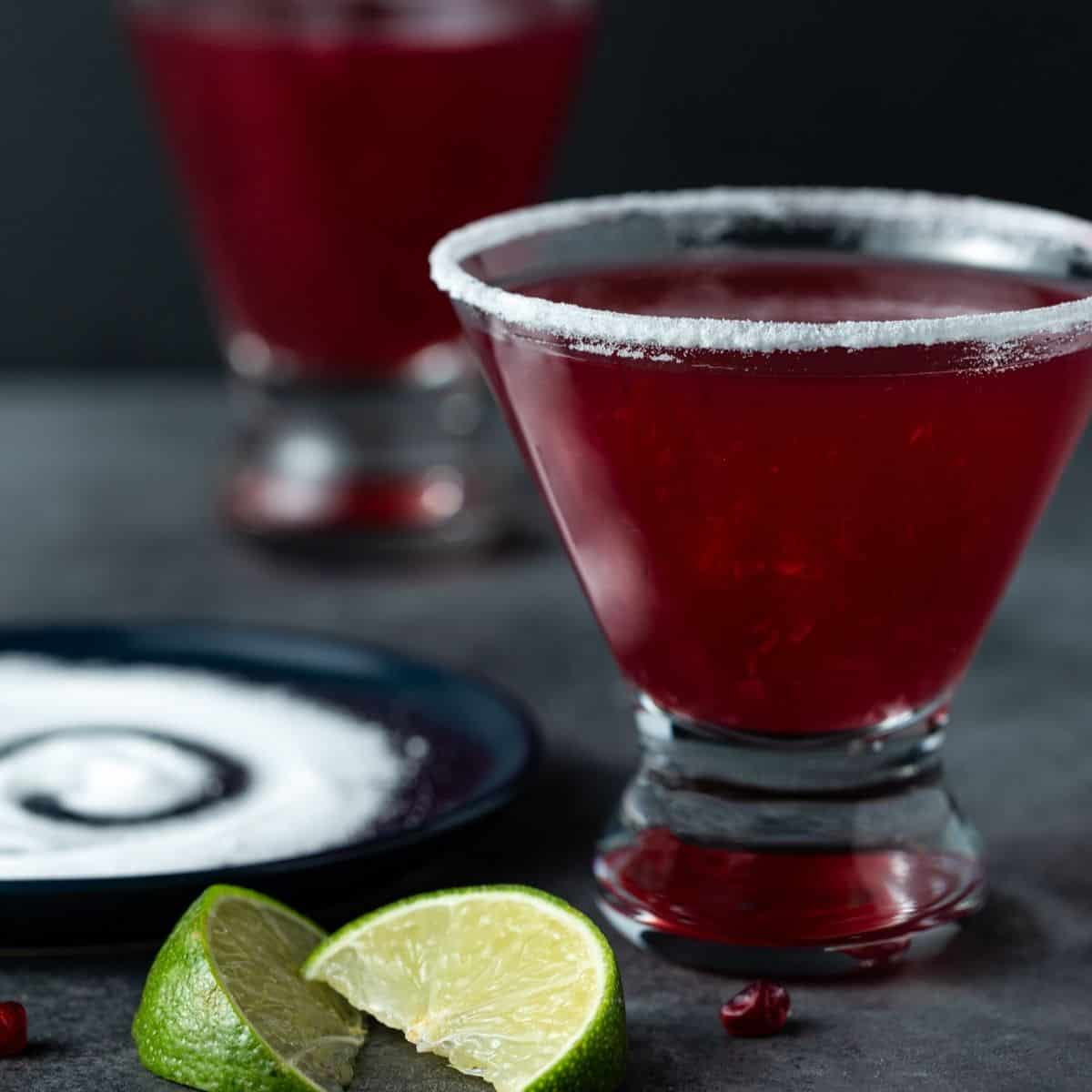 Pomegranate Martini
A smooth martini made with tequila, pomegranate juice, lime juice and Grand Marnier.
Get the Recipe
8. It's not the holidays without cranberries, is it? Kick off your holiday happy hour on Day 8 with a Sparkling Cranberry Gin Cocktail. The refreshing sipper is easy to make and is a tasty way to add a little seasonal style to your Christmas cocktails!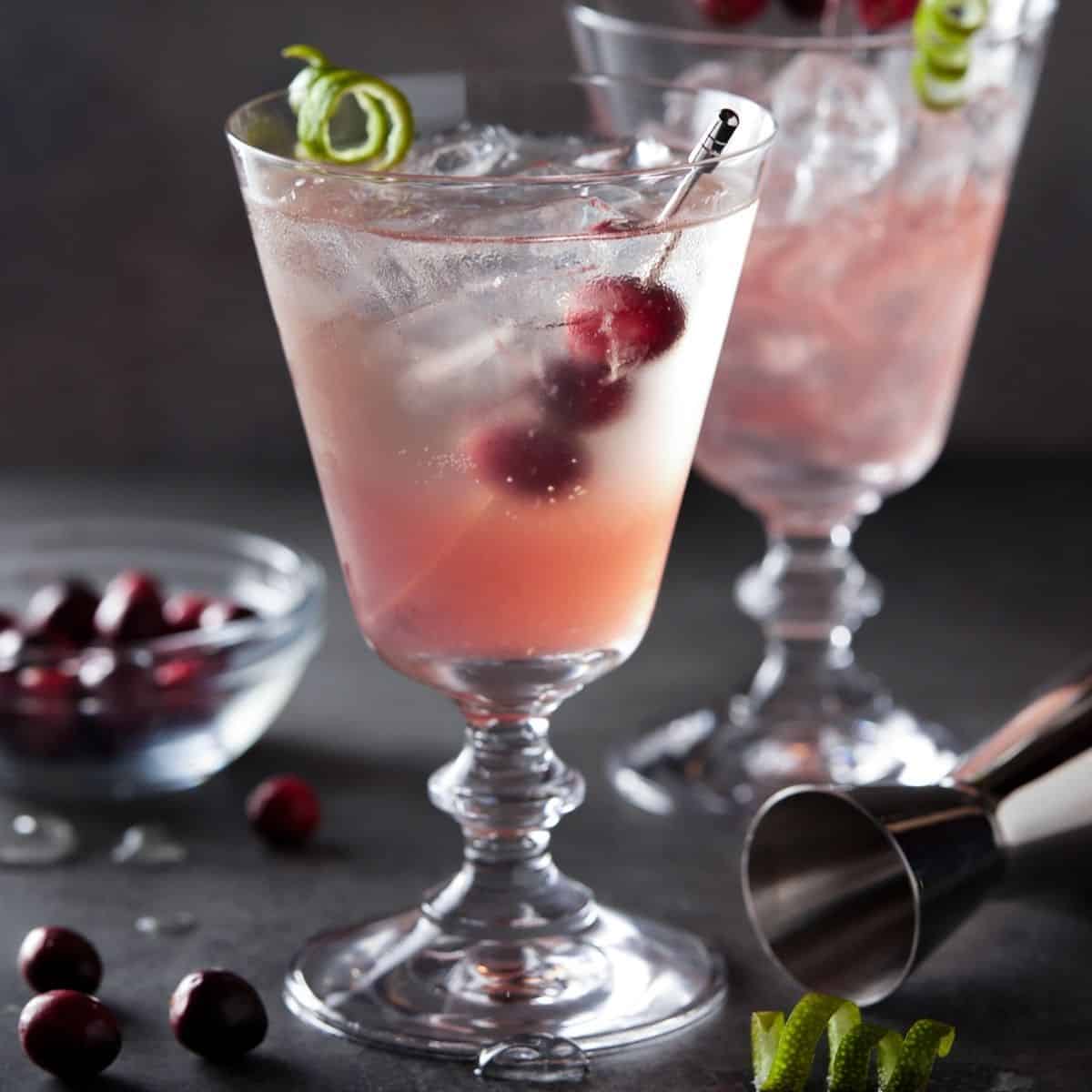 Sparkling Cranberry Gin Cocktails
These festive Sparkling Cranberry Gin Christmas Cocktails are one of our favorite drinks made with cranberry juice and a beautiful way to toast the holiday season!
Get the Recipe
9. It's Day 9 and time to cozy up with a classic. You survived the mall and now it's time to reward yourself with a Perfect Manhattan Cocktail and a fire.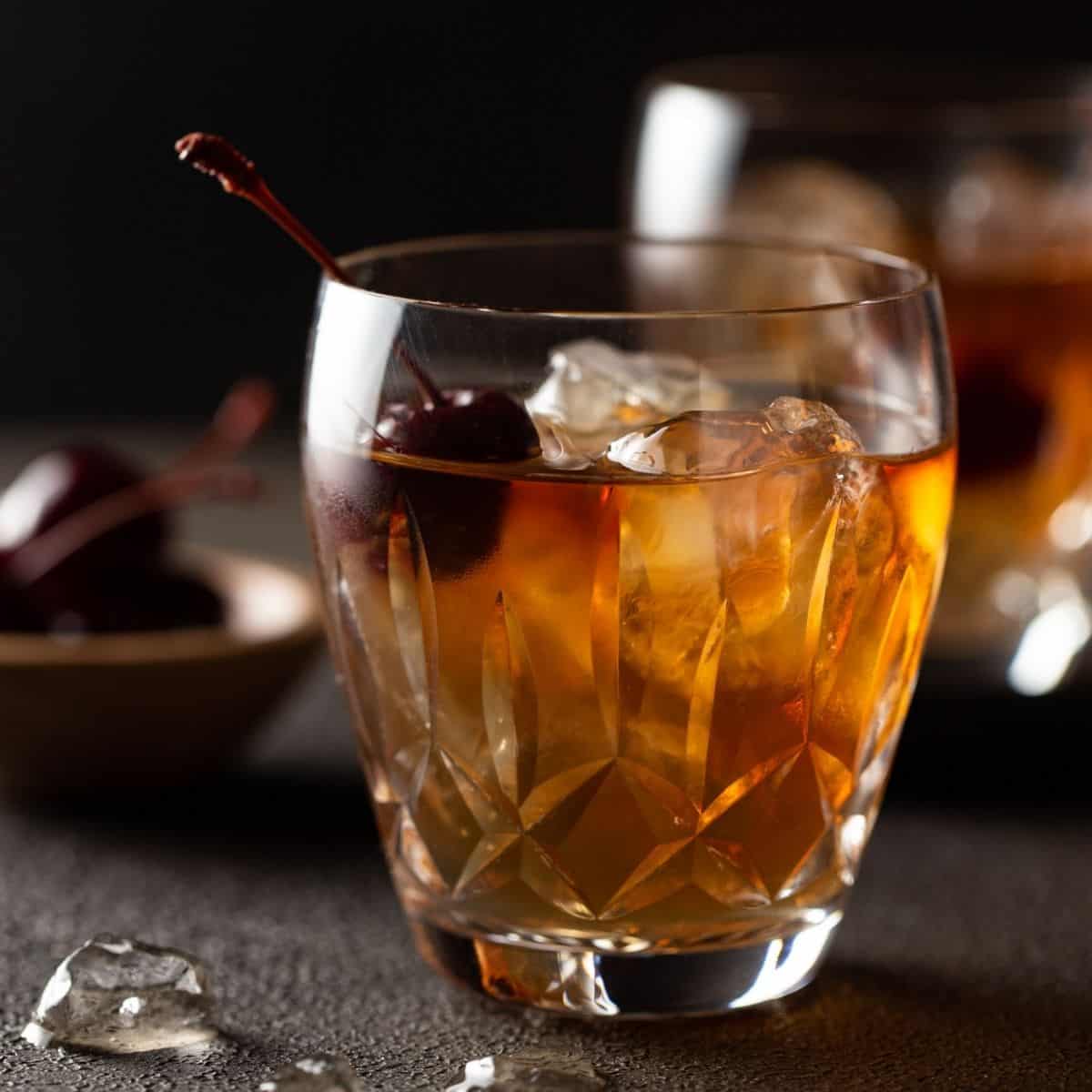 Perfect Manhattan Cocktail
A Perfect Manhattan Cocktail is a classic whiskey drink that never goes out of style.
Get the Recipe
10. We didn't forget about brunch! Start Day 10 with a Cranberry Mimosa. This seasonal twist on a classic mimosa cocktail is just what your holiday brunch menu needs. (It's just an added bonus that looks gorgeous on your buffet table!)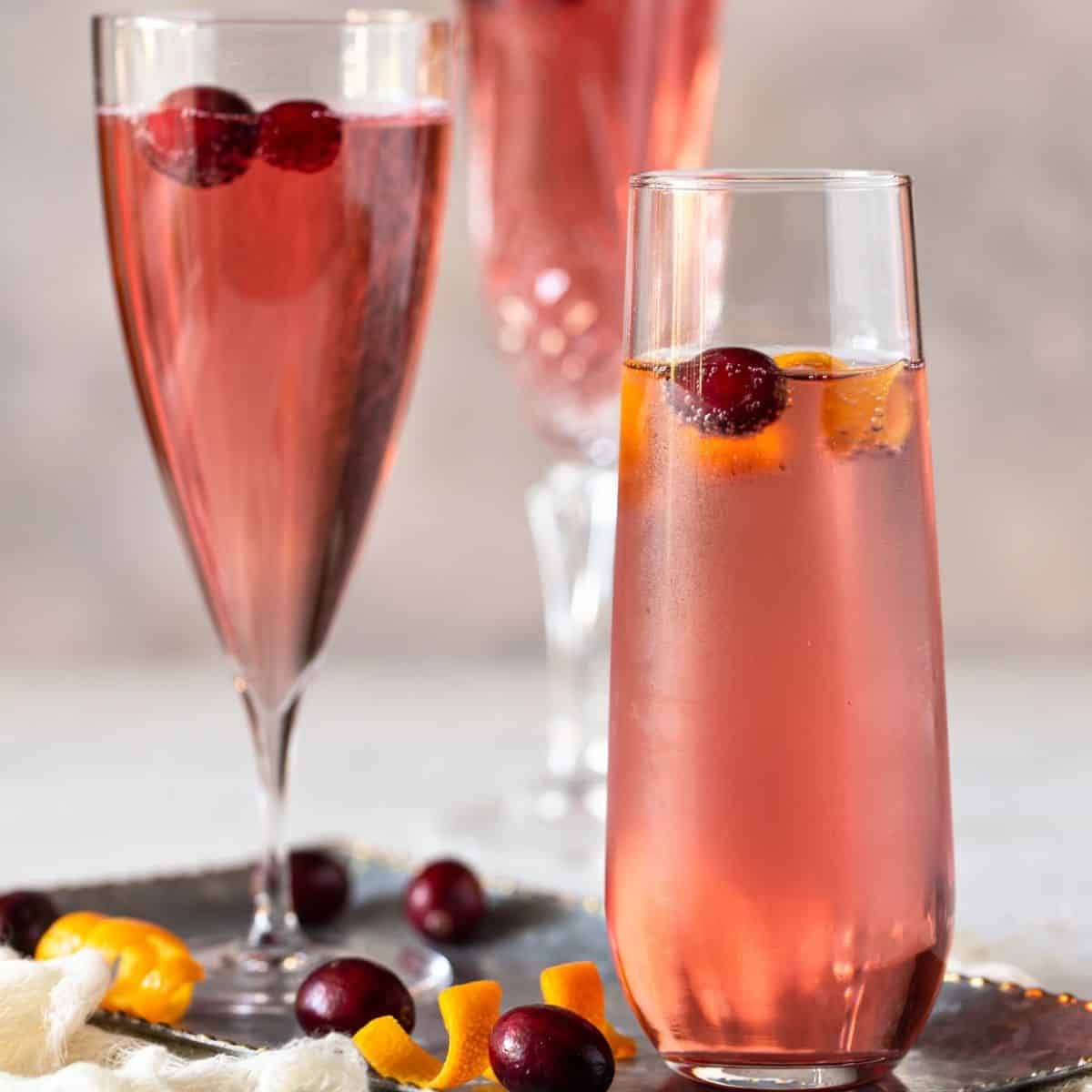 Cranberry Mimosa
Cranberry and orange pair perfectly in this great brunch cocktail.
Get the Recipe
11. It's Day 11, and the end is in sight. The hard work is done, and it's time to kick your feet up and turn on a Hallmark movie. Add this rich and creamy Chocolate Raspberry Martini to the mix for a perfect nightcap.
Chocolate Raspberry Martini
Planning a special meal at home? Don't fret about dessert and serve the sweet finish in a glass instead with this easy Chocolate Raspberry Martini. 
12. It's toasting time. On Day 12, take a moment and soak it all in. There's no better way to celebrate your friends and family than with a Classic Champagne Cocktail.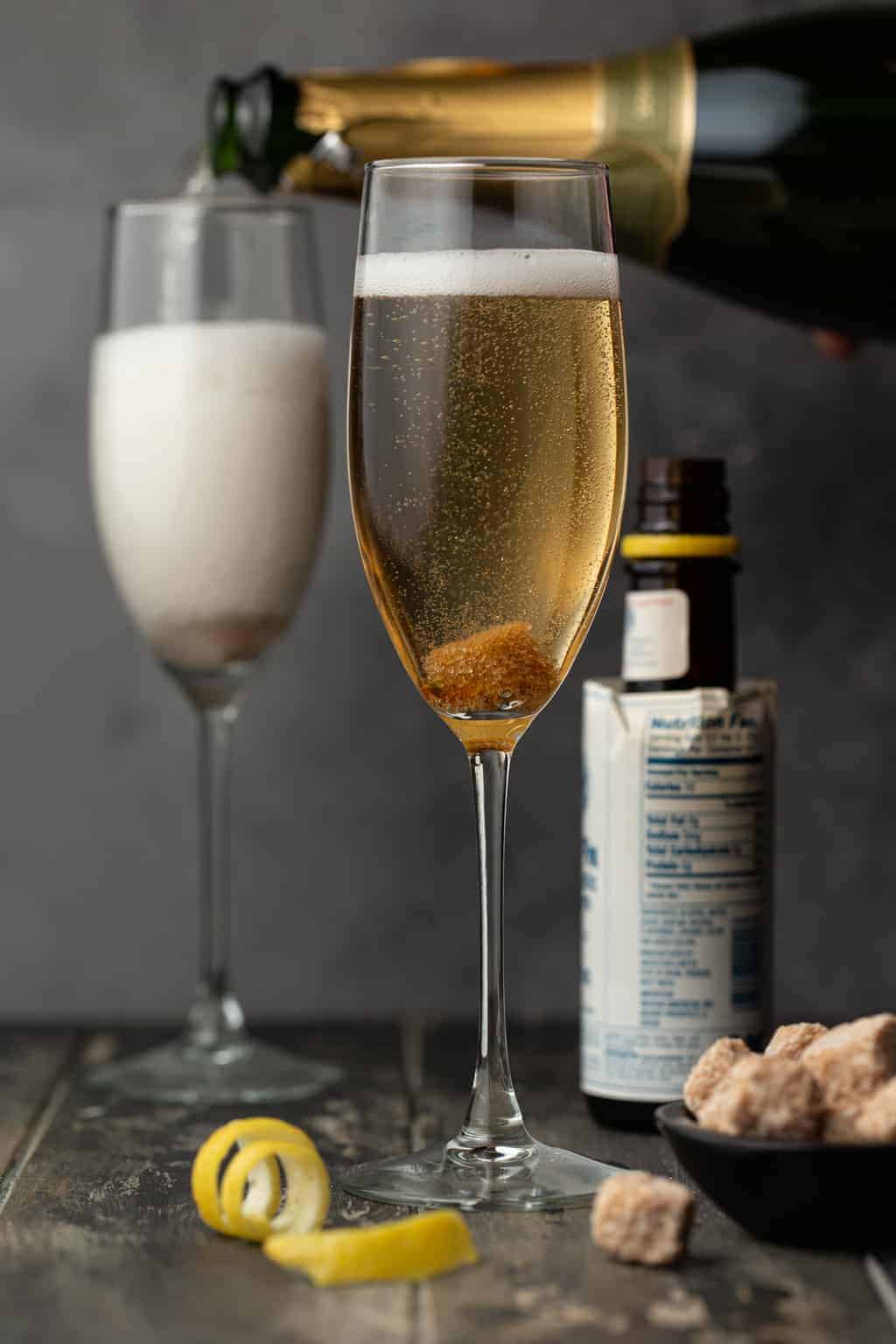 Classic Champagne Cocktail
Bubbles make every occasion special, and this easy, 4-ingredient Classic Champagne Cocktail is party-ready.
You're sure to find something to toast with these 12 Easy Christmas Cocktail Recipes. Cheers to the best holiday cocktails in the neighborhood!