This Gold Rush Cocktail, made with spicy ginger liqueur, belly-warming bourbon and tart lemon juice, will warm up any chilly fall evening. 
My motto has always been to spend on quality items that really matter and skimp on those that don't. So when a cocktail calls for a unique ingredient, I usually make sure I either adore that ingredient and justify the spend or find other ways to use it to get a little more bang for my buck. And that's how I stumbled upon this recipe for the Gold Rush Cocktail. 
I have a sizable bottle of ginger liqueur in my liquor cabinet that is an important ingredient in a few of my favorite drinks (the Ginger Pear Martini and Ginger Grapefruit Sparkler), but I'm always looking for more ways to use it. I figured the people at Domaine de Canton can't steer me wrong, so I went to their website, and this recipe for a Gold Rush Cocktail jumped out at me. A combination of spicy ginger liqueur, belly-warming bourbon and tart lemon juice, the Gold Rush Cocktail is just the libation to celebrate cool, crisp fall evenings. 
Or just celebrate, period. 
I'll drink to that.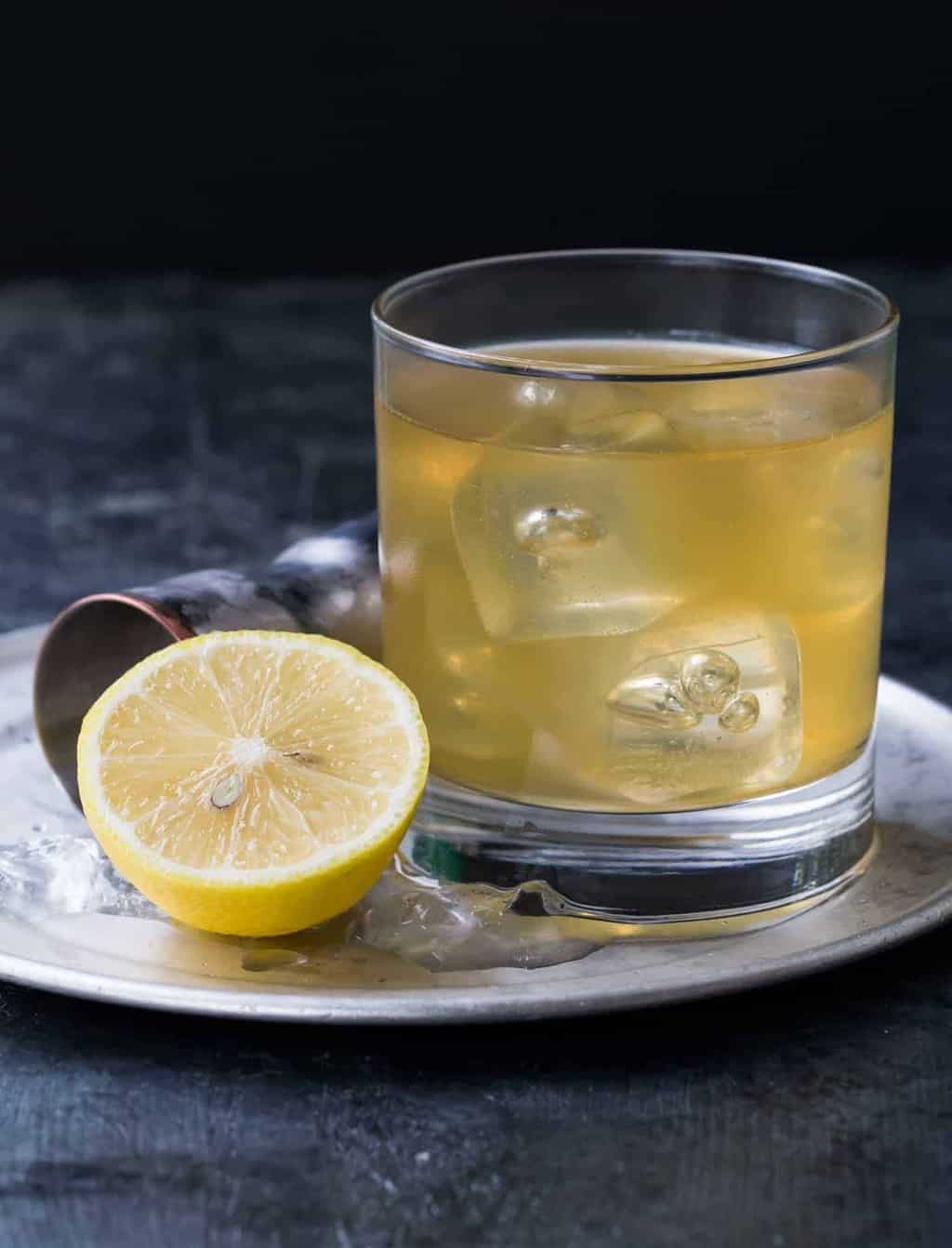 Recommended Equipment
1
adjust servings
Ingredients
2-1/4

ounces ginger liqueur (I used Domaine de Canton)

1-1/2

ounces bourbon

3/4

ounce fresh lemon juice
Instructions
Combine all ingredients in a cocktail shaker filled with ice. Shake vigorously until drink is well chilled. Strain into a low ball glass filled with ice.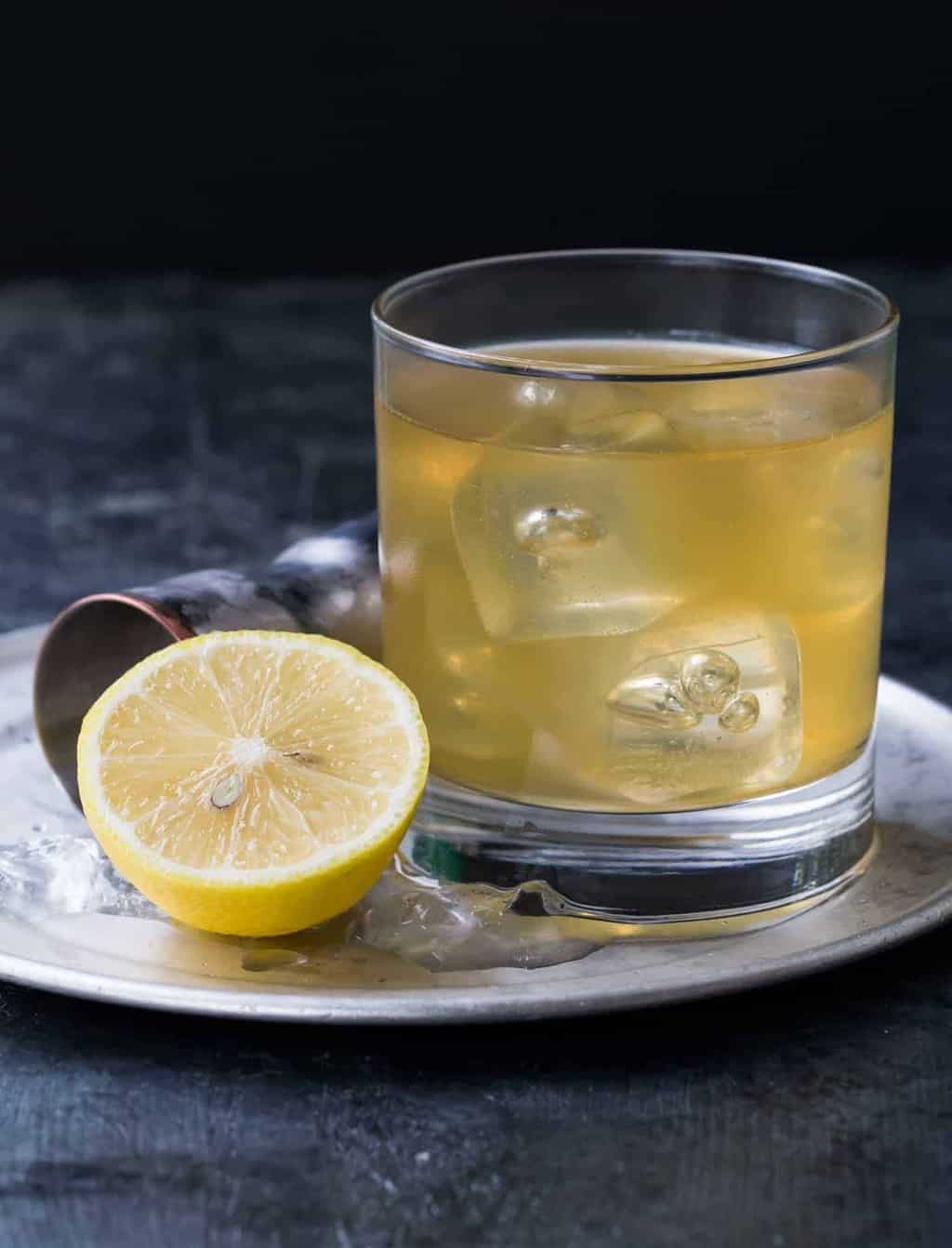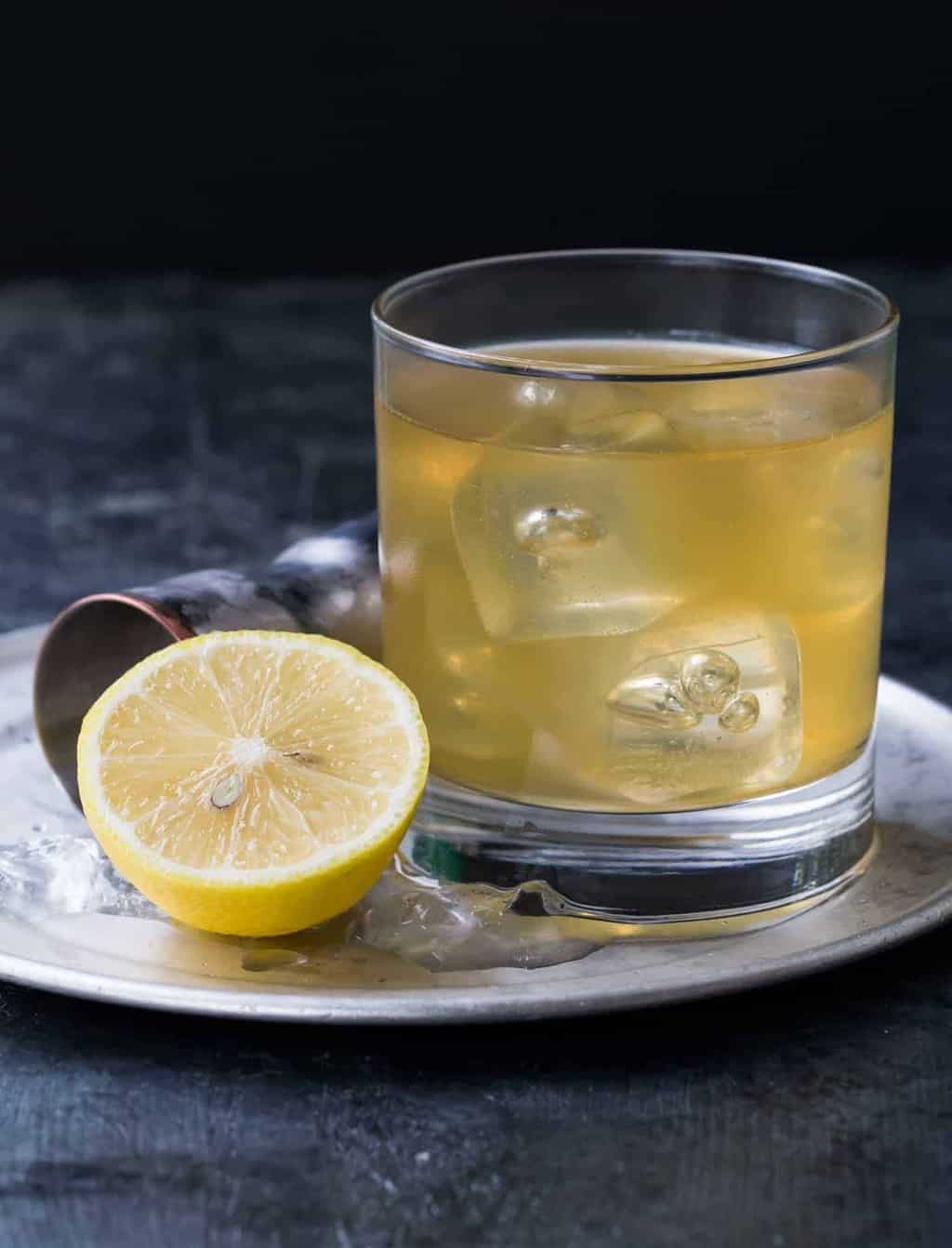 Did you make this recipe? We'd love to see it! Snap a pic of your creation and tag it #GarnishWithLemon. We might even feature your photo on social media!
We have even more cocktail inspiration for you to sip on this fall: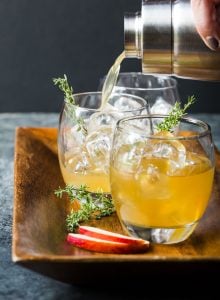 Bourbon Apple Cider Cocktails
Kahlúa Pumpkin Scotchie
Chocolate Martini