Calling all whiskey lovers, this one is for you! You can never go wrong with a classic especially when it is the Perfect Manhattan Cocktail.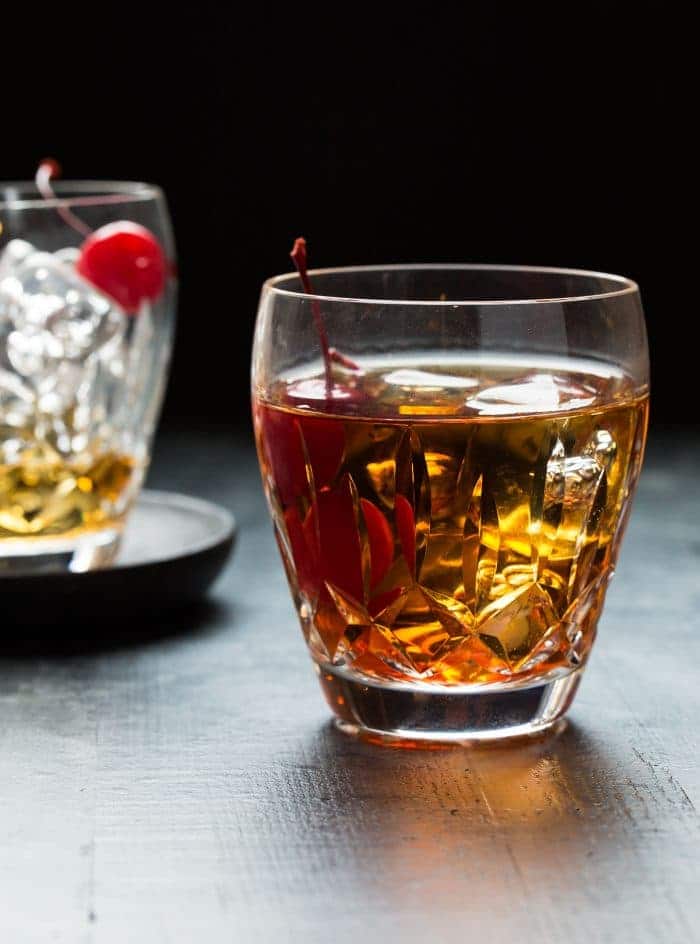 Everyone should know how to serve classic cocktails, even if it isn't your drink of choice. This Perfect Manhattan Cocktail is a great example.
Now, I'm not a whiskey drinker myself, but I can make a mean Manhattan, and you should be able to as well. After all, being able to serve things you wouldn't drink yourself is a secret to being a great hostess.
Here's a little history on this classic cocktail. Legend has it that the Manhattan Cocktail was invented in the 1870's by Dr. Ian Marshall at The Manhattan Club in New York City at a banquet hosted by Lady Randolph Churchill (the mother of Winston Churchill).
The drink became enormously fashionable as a result of that banquet, and, since the cocktail was not named then, people started referring it to as the Manhattan Cocktail because it was first served at The Manhattan Club.
A Manhattan is essentially a whiskey martini. There are several variations on the Manhattan, but Kevin's personal favorite is this Perfect Manhattan.
It is simple to make with only 5 ingredients, all of which we always have on hand.
Speaking of Whiskey, options include Canadian Whisky, American Whiskey (Bourbon or Rye) or even Scotch.
Kevin is partial to Bourbon in my Manhattan, particularly Maker's Mark, Bulleit, or his new favorite Rowan's Creek Small Batch Bourbon.
The drink is great any time of the year, but for me, the presentation, the flavor, and the red cherries all remind me of winter.
Kevin loves sitting by the fire on a cold winter's night sipping a wonderfully smooth and delicious Manhattan.
Cheers.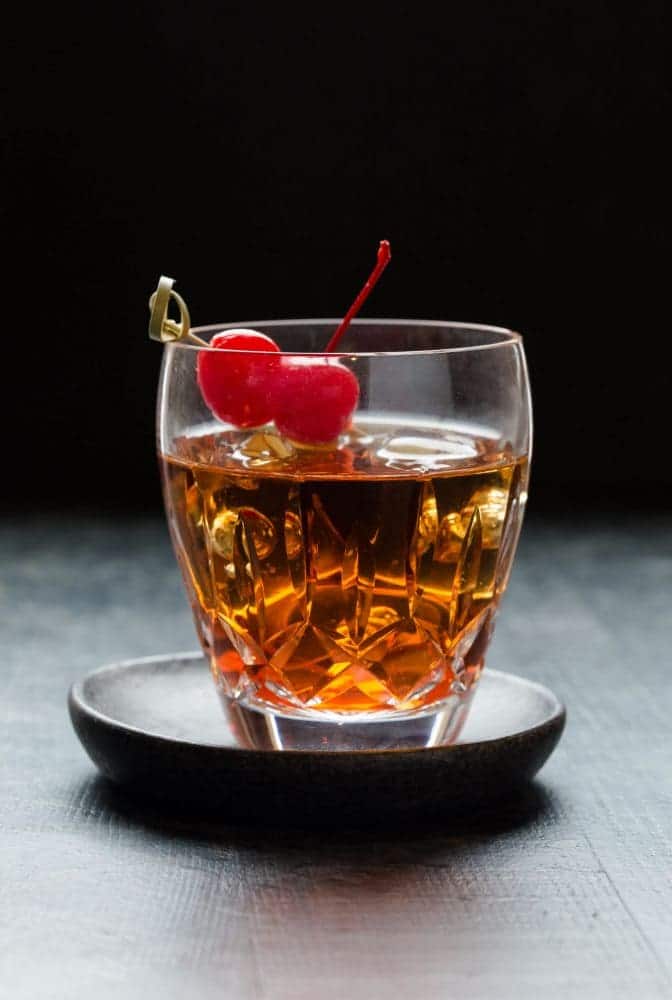 Perfect Manhattan Cocktail
1
adjust servings
Ingredients
3

ounces Whiskey (I prefer Bourbon)

1

capful Dry Vermouth

1

capful Sweet Vermouth

1

dash of Angostura Bitters

2

drops of cherry juice (from Maraschino Cherries)

2

Maraschino Cherries, for garnish
Instructions
Place ice cubes in a low ball glass and add first five ingredients. Stir and garnish with cherries.
Recipe Notes
In sticking with the tradition and history of the drink, the Manhattan Cocktail should always be stirred, but shaking and serving it in the martini glass is a good option as well.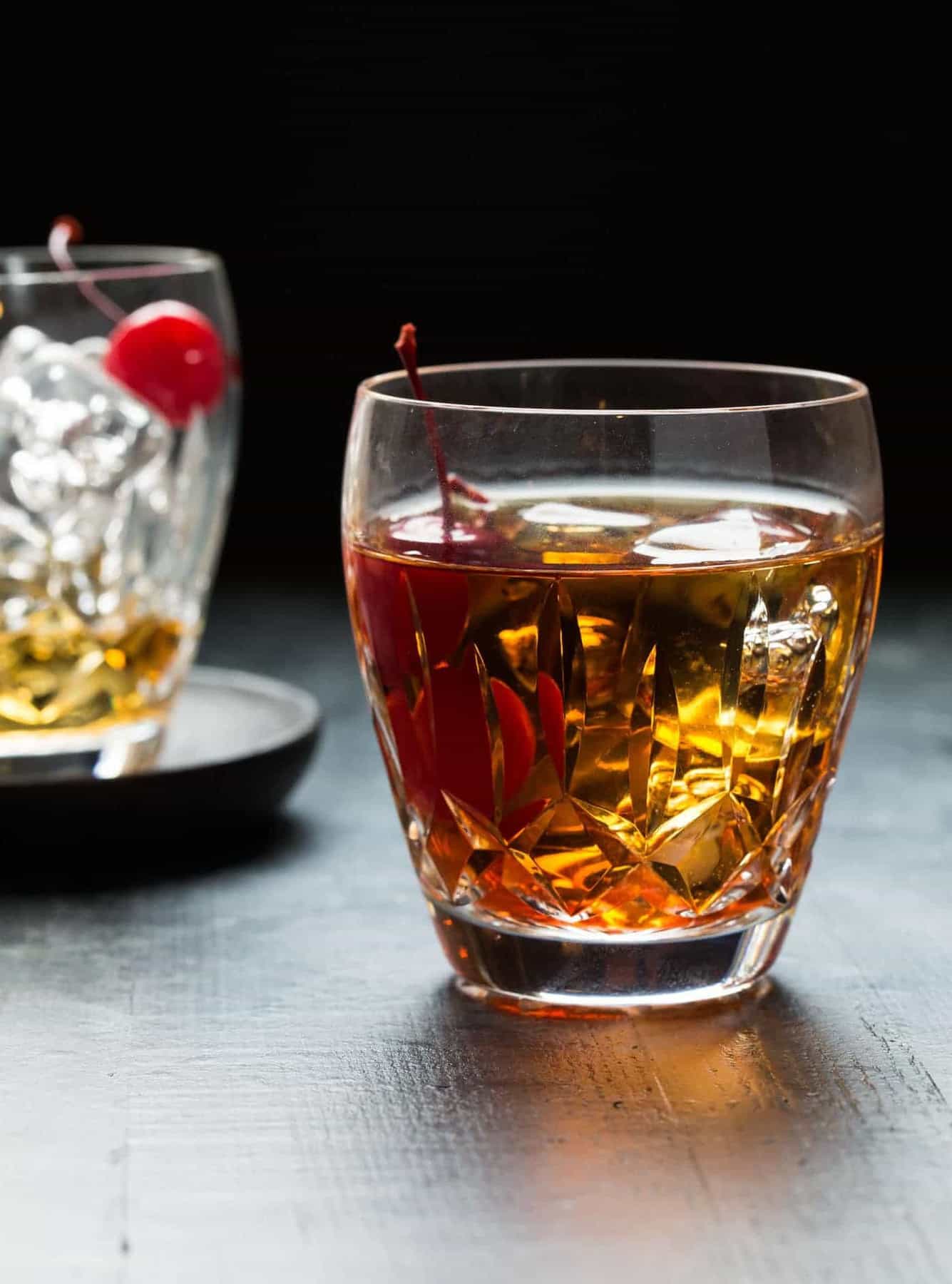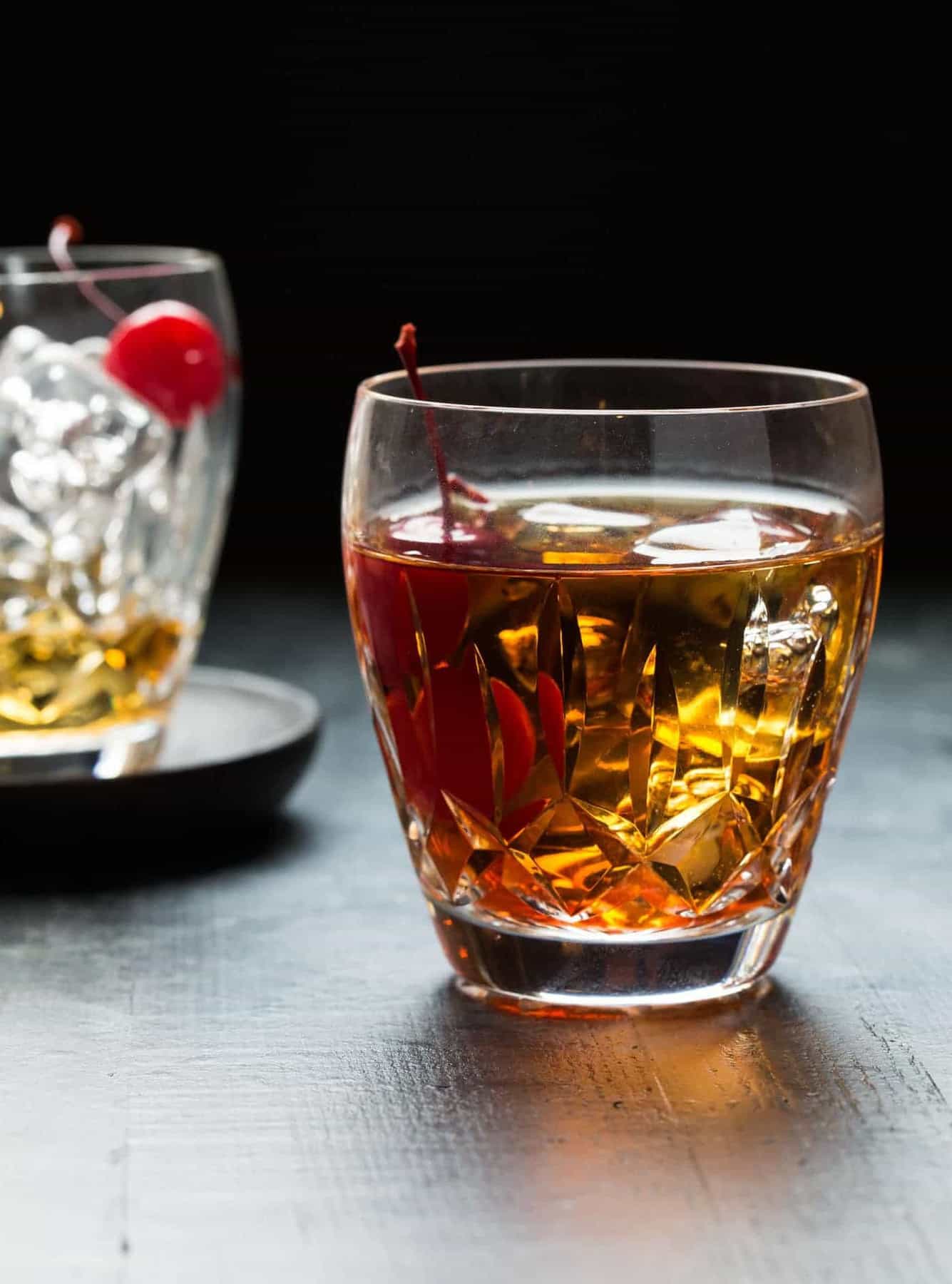 Did you make this recipe? We'd love to see it! Snap a pic of your creation and tag it #GarnishWithLemon. We might even feature your photo on social media!