Crisp and refreshing, these three-ingredient Elderflower Wine Cocktails are delicious thirst quenchers on hot summer nights!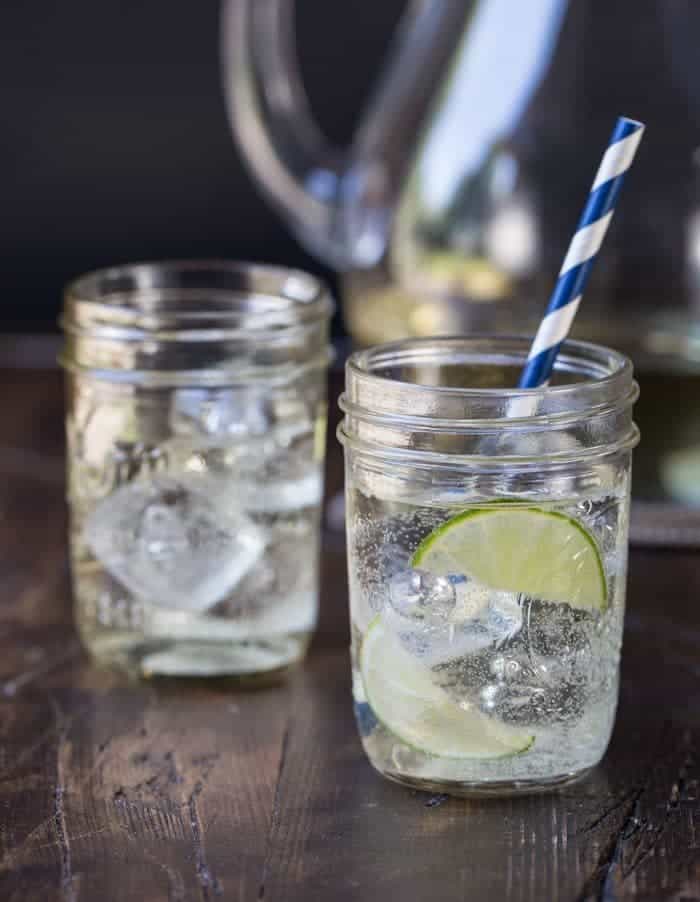 Have you jumped on the LaCroix bandwagon? I have been drinking it for years but LOVE all of the new flavors they have recently released. It's been hot and steamy this summer, so happy hour needs to involve cold cocktails. And while I love a great glass of white wine, sometimes I want to change things up and drink something different. So I decided to mix three of my favorites together and see what would happen. The result? Elderflower Wine Cocktails. 
Wine in a cocktail? Yes! I'm not sure why I haven't tried this before, especially with how simple this cocktail is. Pour, stir and chill and you have the ultimate summer sipper for a group. Another great perk when you use wine to make cocktails is that one bottle of wine will go a whole heck of a lot further than drinking it straight up. And that, my friends, is music to my ears (and my wallet).
Serve the Elderflower Wine Cocktails with easy make-ahead appetizers like Greek Salad Skewers, Parmesan Salsa, and Cherry Chipotle Meatballs, and your happy hour menu is complete. Not to mention it was a snap to pull together and lets you focus on the people, not the kitchen. Because who wants to be stuck in the kitchen on a gorgeous summer night? These cocktails are all things delicious without a lot of fuss.
Tips for making this recipe:
Don't use an expensive white wine for this cocktail. Save the really good stuff for drinking straight up.
Change the cocktail by using your favorite flavor of sparkling water ( I used grapefruit in mine.)
Let the mixture chill in the refrigerator for 15 minutes before serving.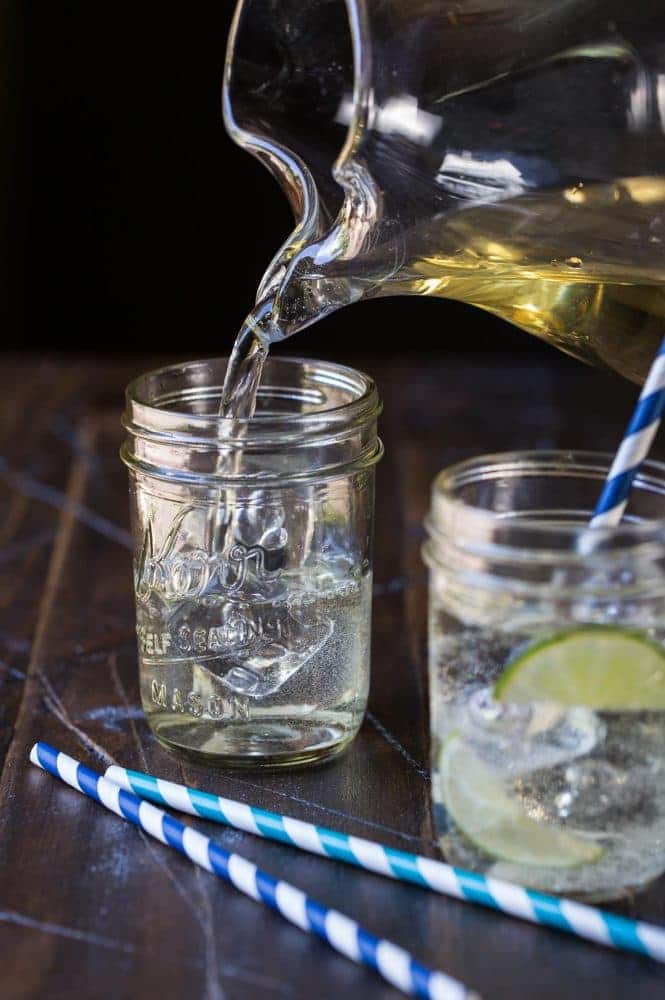 Looking for more Batch Cocktail Recipes? We have a whole Pinterest Board dedicated to our favorites!
Yield: 8 servings
Elderflower Wine Cocktails
Ingredients
1 bottle chilled white wine (750 ml)
1 cup Elderflower Liqueur
24 ounces Sparkling water
Instructions
Pour all of the ingredients into a pitcher and stir to mix. Chill for 15 minutes before serving.
Serve over ice and garnish with fruit of choice.