This cocktail recipe for an Elderflower Martini – made with St. Germain Liqueur – is a fan favorite. Don't miss out!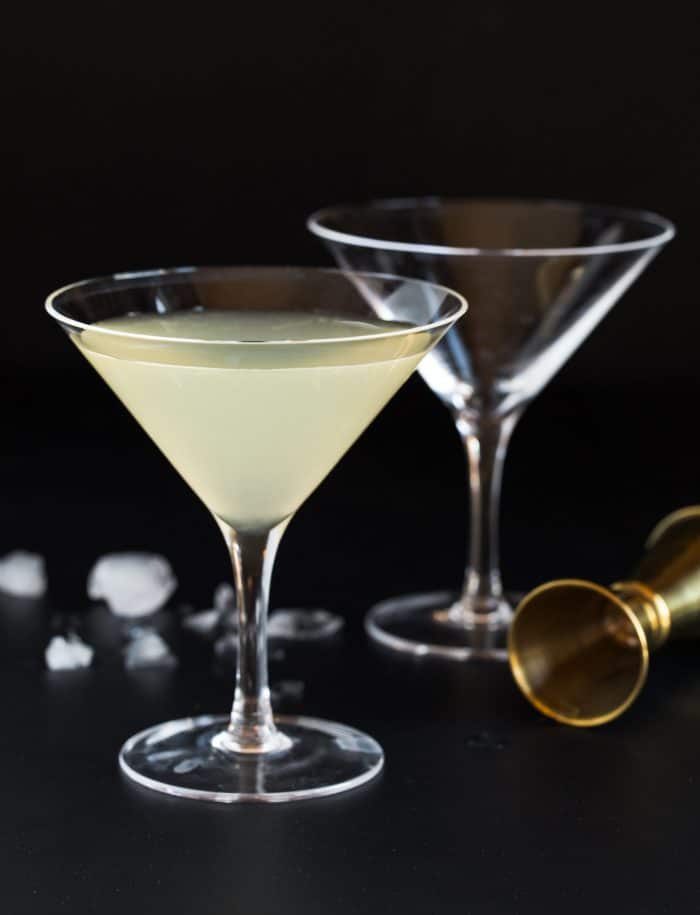 You know we love our cocktails, right? Though we have some hugely popular cocktails on Garnish with Lemon, like the Ginger Pear Martini and the Raspberry Paloma, this Elderflower Martini is one of our all-time favorite cocktails. One sip of our Elderflower Martini – made with St. Germain Liqueur – and you will be on Team Elderflower, too. 
Now don't get freaked out by the fact that this cocktail has vodka and gin in the ingredients. Odd combination, I know, but it totally works. Every time I have one, I am reminded of just how much I love this drink. It's not too sweet, not too tart, just a perfect balance of flavors.
But the key to this Elderflower Martini is the homemade sweet and sour, and it is totally worth the extra work. Trust me on this one. You may never go back to the bottled mix again. In fact, once you taste it in this drink, you'll enjoy juicing those lemons and limes.
Tip:
Use this 
juicer
 to make quick work of making the homemade sweet and sour mix.
Another great thing about this martini? It's easy to make as a batch cocktail. So if you are hosting a Super Bowl party, March Madness party, book club or just hanging out with friends, it always fits right in.
This Elderflower Martini just might become your new go-to batch cocktail. I'll drink to that. Cheers!
Recommended Equipment
Ingredients
Homemade Sweet and Sour Mix:

1 cup freshly squeezed lemon juice
1 cup freshly squeezed lime juice
1 3/4 cup simple syrup

Martini:

1 ounce gin
1 ounce vodka
1 ounce St. Germain Elderflower Liqueur
2 ounces homemade sweet and sour
Lime wedges
Instructions
To make the sweet and sour:

Combine sweet and sour mix ingredients in a mason jar and shake to combine. Keep chilled until ready to use.

To make the martini:

Pour gin, vodka, St. Germain and sweet and sour into a martini shaker filled with ice and shake vigorously to combine. Squeeze a wedge of lime into a martini glass and strain the contents of the shaker into the glass.
Serve immediately.
Notes
The sweet and sour mix will keep for 2 weeks in the refrigerator.
https://www.garnishwithlemon.com/elderflower-martini/