Try something new at happy hour tonight! This Ginger Pear Martini recipe is one of our holiday favorites!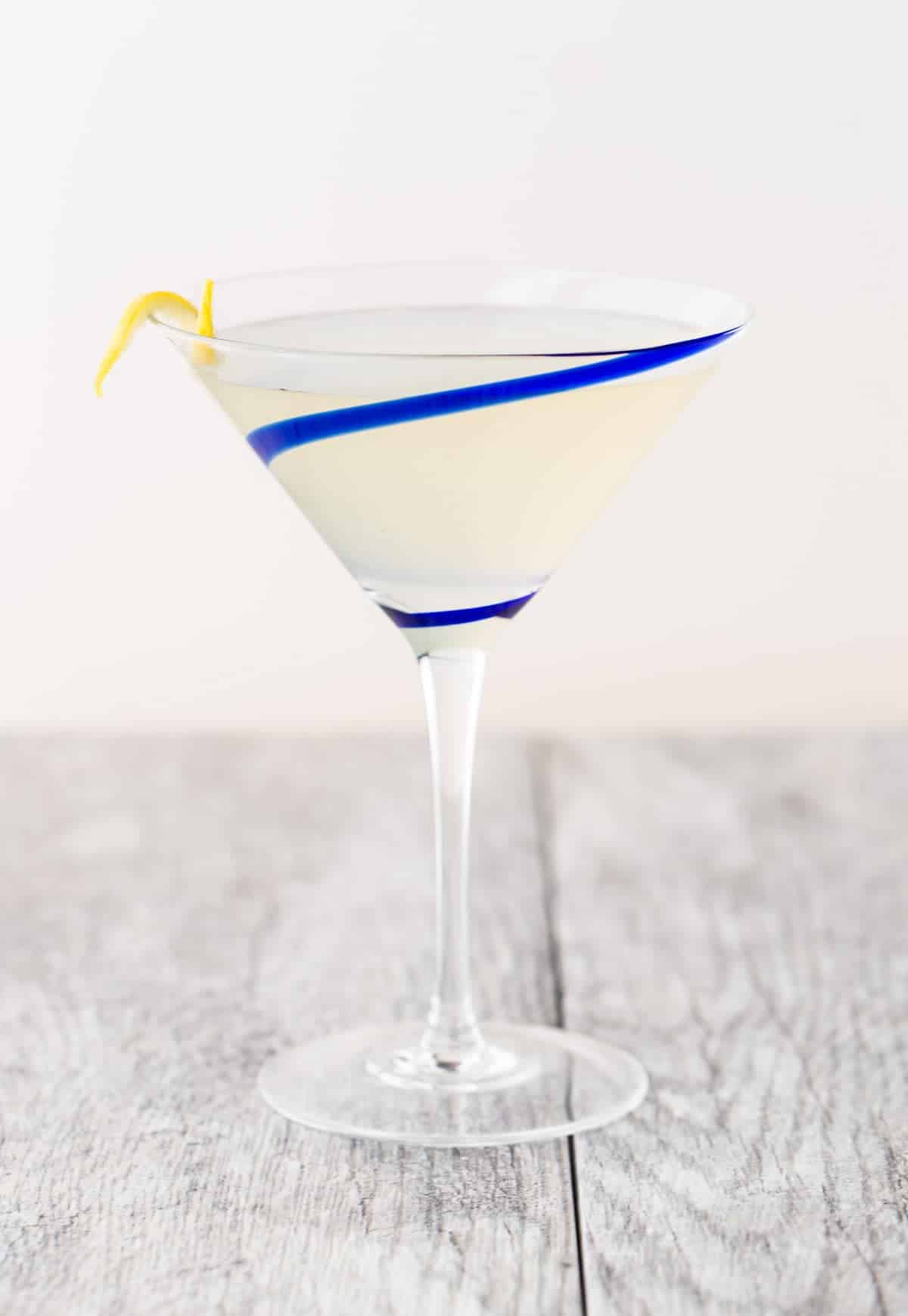 It's no secret that I love a good martini as you can see here and here.  I love to try new cocktails, but they can't be too sweet, too strong, include anything coconut flavored….or be blue in color.  I know, I'm high maintenance, but I blame it on Kevin. When you have a husband who is a master mixologist, it's hard to find drinks that measure up to his standard. Kevin pours a good martini. And this Ginger-Pear Martini recipe is one of the best we have. 
Now this Ginger Pear Martini isn't one that we drink year round, (although if you made it for me in July, I wouldn't say no!). We usually save it for the holidays. There is something about the pear and ginger flavors that scream holiday party to me, and so whenever I sip on one it puts me right in the holiday spirit.

The  Ginger Pear Martini was the addition to our DIY Martini Bar in 2011. It is smooth, crisp and refreshing. It starts with pear flavored vodka, a little ginger liqueur, some fresh squeezed lemon juice and simple syrup. Shake it up with ice, pour in a martini glass, add a garnish of lemon and enjoy. I guess you could safely say it has some staying power; it's still one of our most popular cocktails today. 
Recommended Equipment
Yield: 1
Ginger Pear Martini
Try something new at happy hour tonight! This Ginger Pear Martini is a delicious combination of ginger liqueur, pear vodka and fresh lemon juice.
Ingredients
2 ounces pear flavored vodka
1/2 ounce Domaine De Canton French Ginger Liqueur
1 ounce simple syrup
1 ounce lemon juice
Lemon twist, for garnish
Instructions
Place vodka through lemon juice in a cocktail shaker filled with ice. Shake vigorously to mix.
Strain into martini glass and add a lemon twist garnish.