Why choose between dessert and an after-dinner drink when you can have both? This Kahlúa Chocolate Martini is a decadent spin on a traditional chocolate martini and will definitely be a party favorite.
Every party is better with a signature cocktails, especially when it is a Kahlua Chocolate Martini.
Dessert martinis are always a hit with people because they rarely take the time to make them at home. But one sip of this delicious after dinner drink, you will be sipping on these beauties all year long.
Jump to:
Ingredients
No surprise here that Kahlúa is the star ingredient in this cocktail recipe but it also has a solid backup of supporting ingredients that make this drink smooth, creamy and delicious.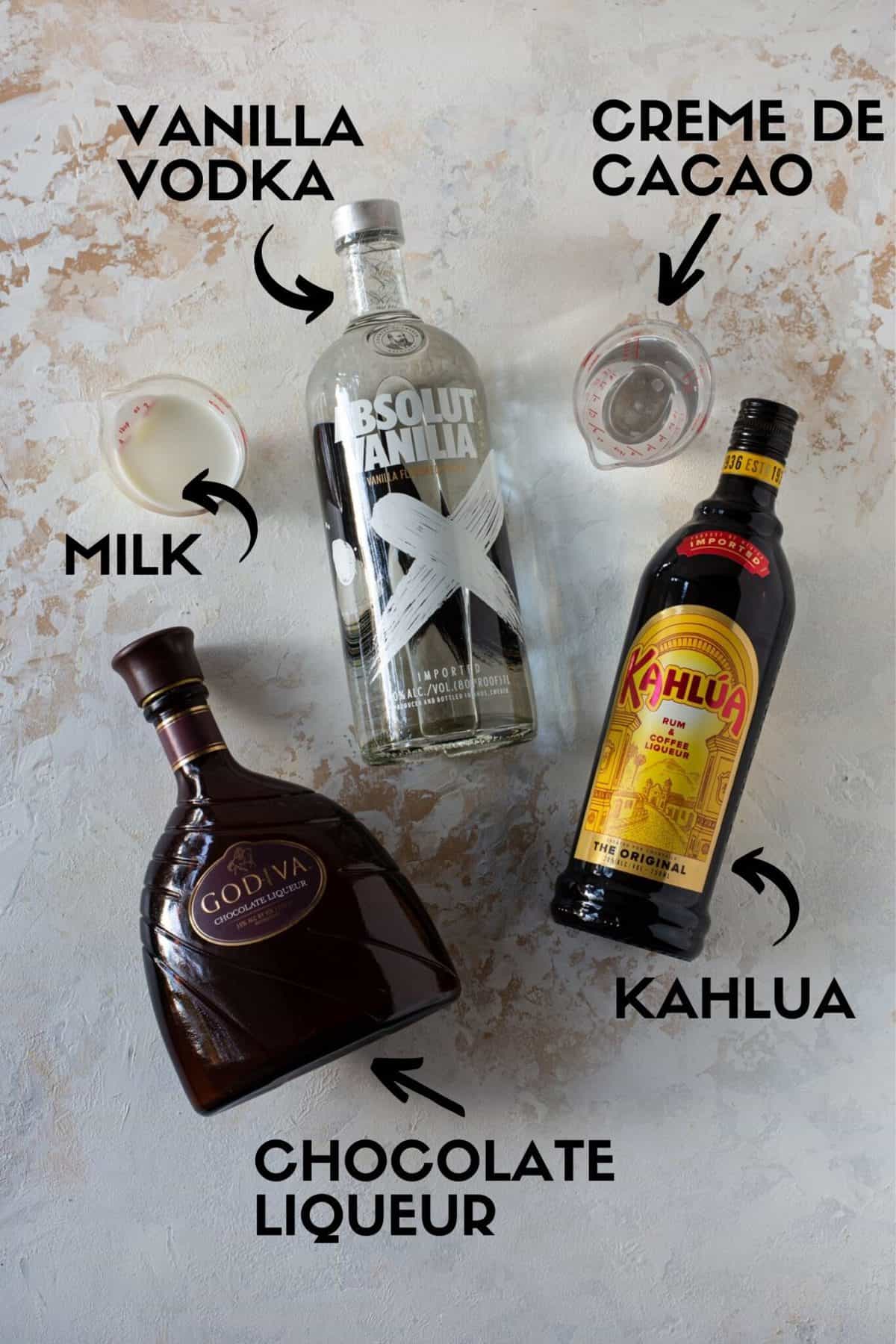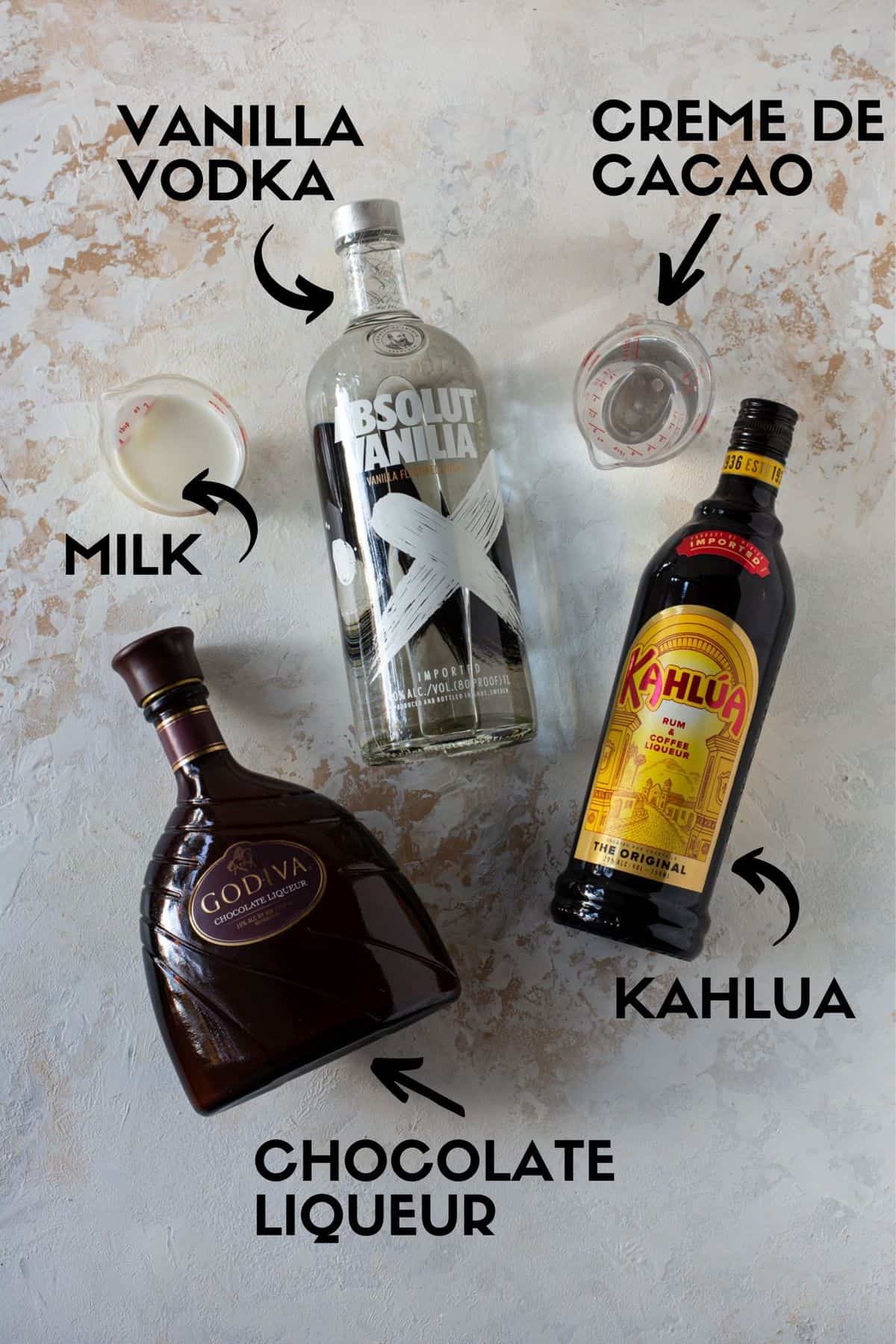 Instructions
Mixing a dessert cocktail is a snap!
Step 1: Fill a shaker with ice. Cocktails are best ice cold.
Step 2: Add liquors and milk to shaker.
Step 3: Shake for at least 30 seconds to combine and make drink cold.
If you want to be really fancy, you can even rim the edge of the glass in cocoa sugar or give a quick chocolate swirl in the glass like we do with our popular Chocolate Martini recipe.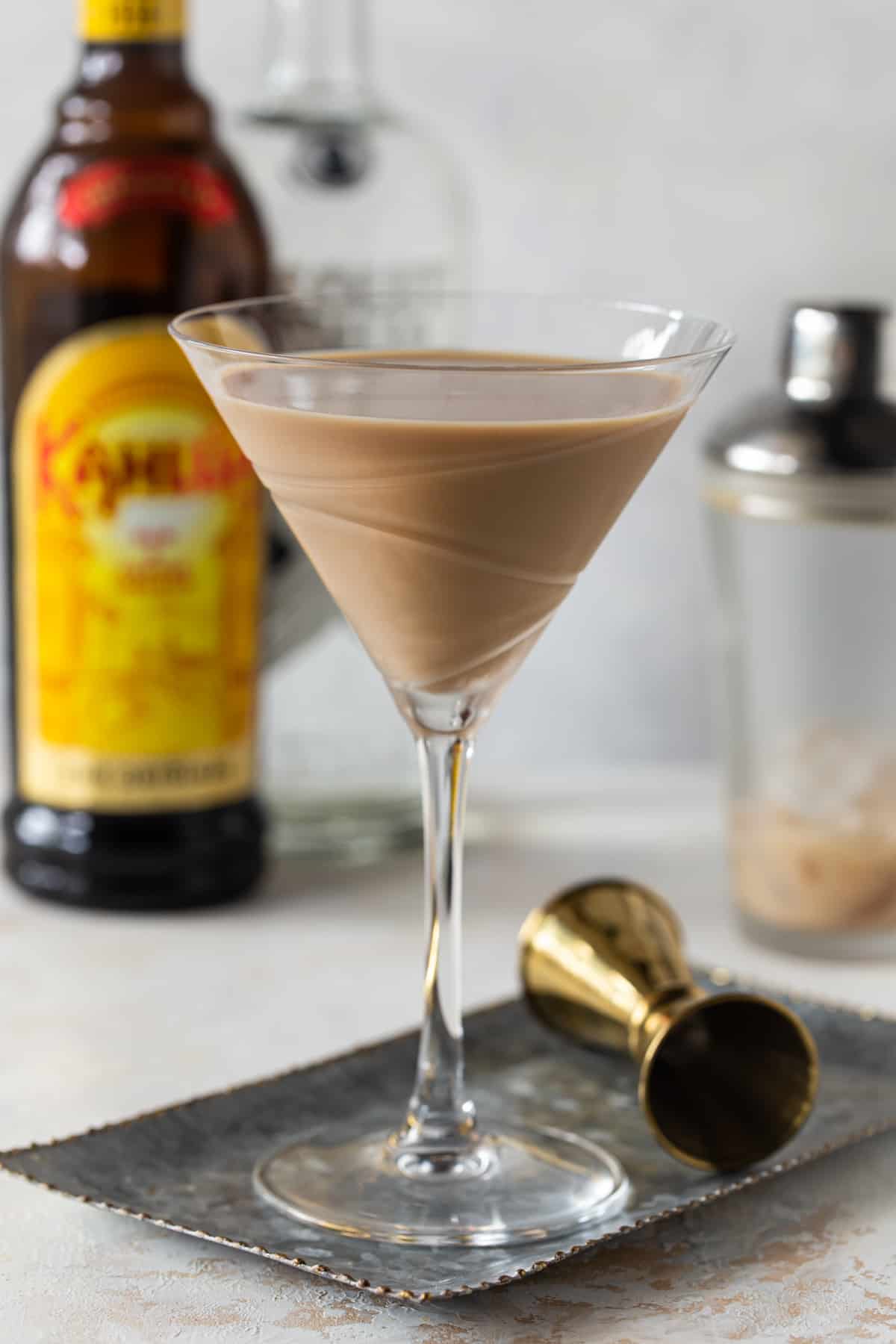 FAQ
What's the difference between créme de cacao and chocolate liqueur?
Créme de cacao (pronounced cream da ka-kow) is a type of sweet chocolate liqueur that is heavily accented with vanilla. You might see different colored bottles of créme de cacao at the liquor store - one clear and one dark.
Chocolate liqueur is still made with cacao beans but it often includes real chocolate and cream in it.
Should I use dark or light créme de cacao?
With this cocktail, you can use either one! The main difference between light and dark créme de cacao is the color. Use light créme de cacao in drinks where you want the hint of chocolate flavor without altering the color of the drink. Use dark when you want a darker drink.
Is the vanilla vodka necessary for this martini recipe?
Yes, it is!
Vanilla vodka gives this drink a smooth flavor and adds a lot of depth to the chocolate. So save your plain vodka for some of our other martinis, like the Elderflower Martini.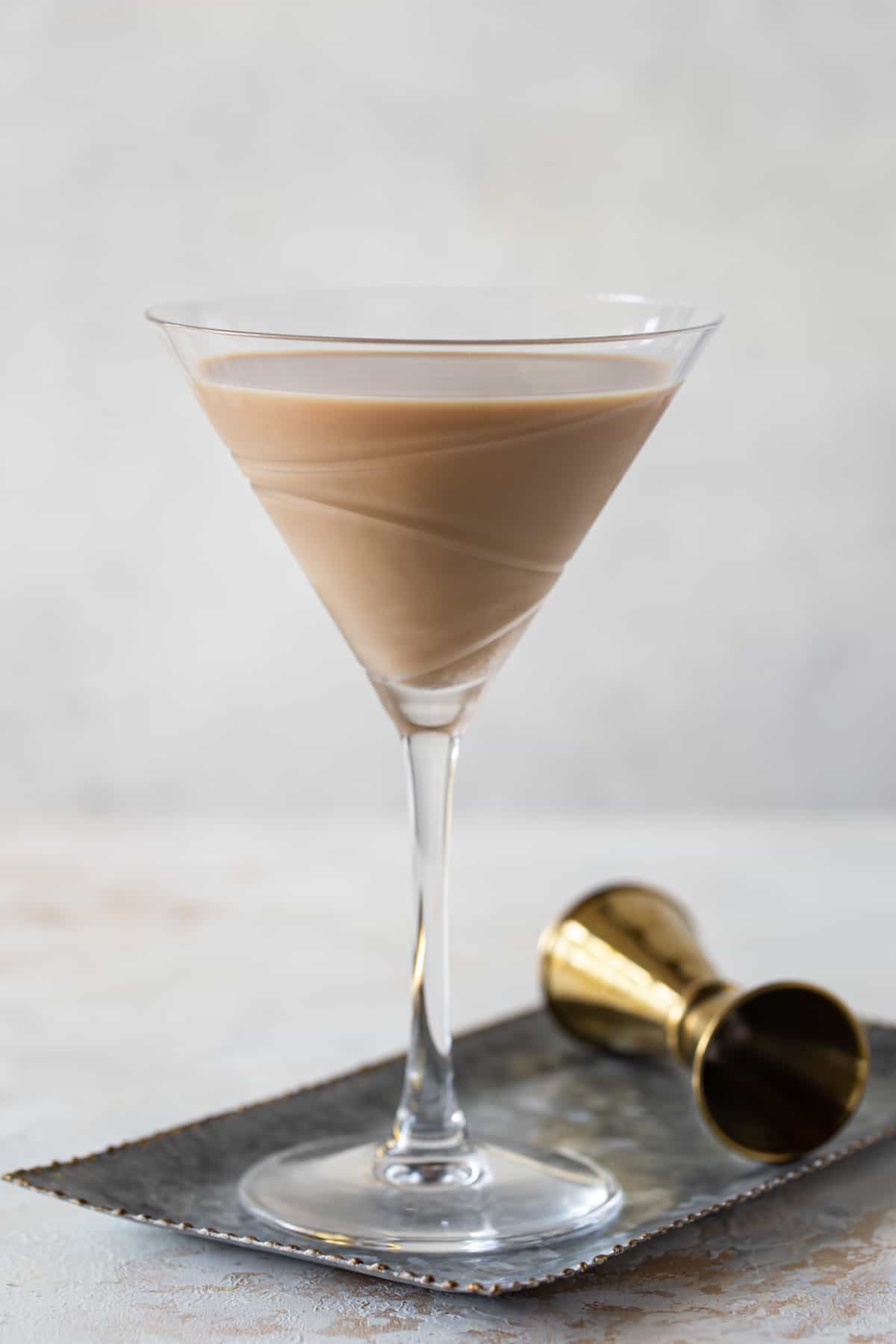 Make-Ahead Tips
I'm always a fan of anything I can get done ahead of time. These Kahlúa Chocolate Martinis are super easy to get done before the party. Here's how.
Simply multiply the ingredients by the number of cocktails you want to make.
Pour the ingredients into a large mason jar WITHOUT ICE and shake them up. (If you use ice, you will end up with a watered-down drink and no one wants that.)
Store the mason jar in the refrigerator until ready to serve.
Remove from refrigerator and shake again before serving.
Boom! Dessert Martinis for everyone in a flash.
Looking for more drinks? Check out all of our cocktail recipes or try this Frozen Brandy Alexander!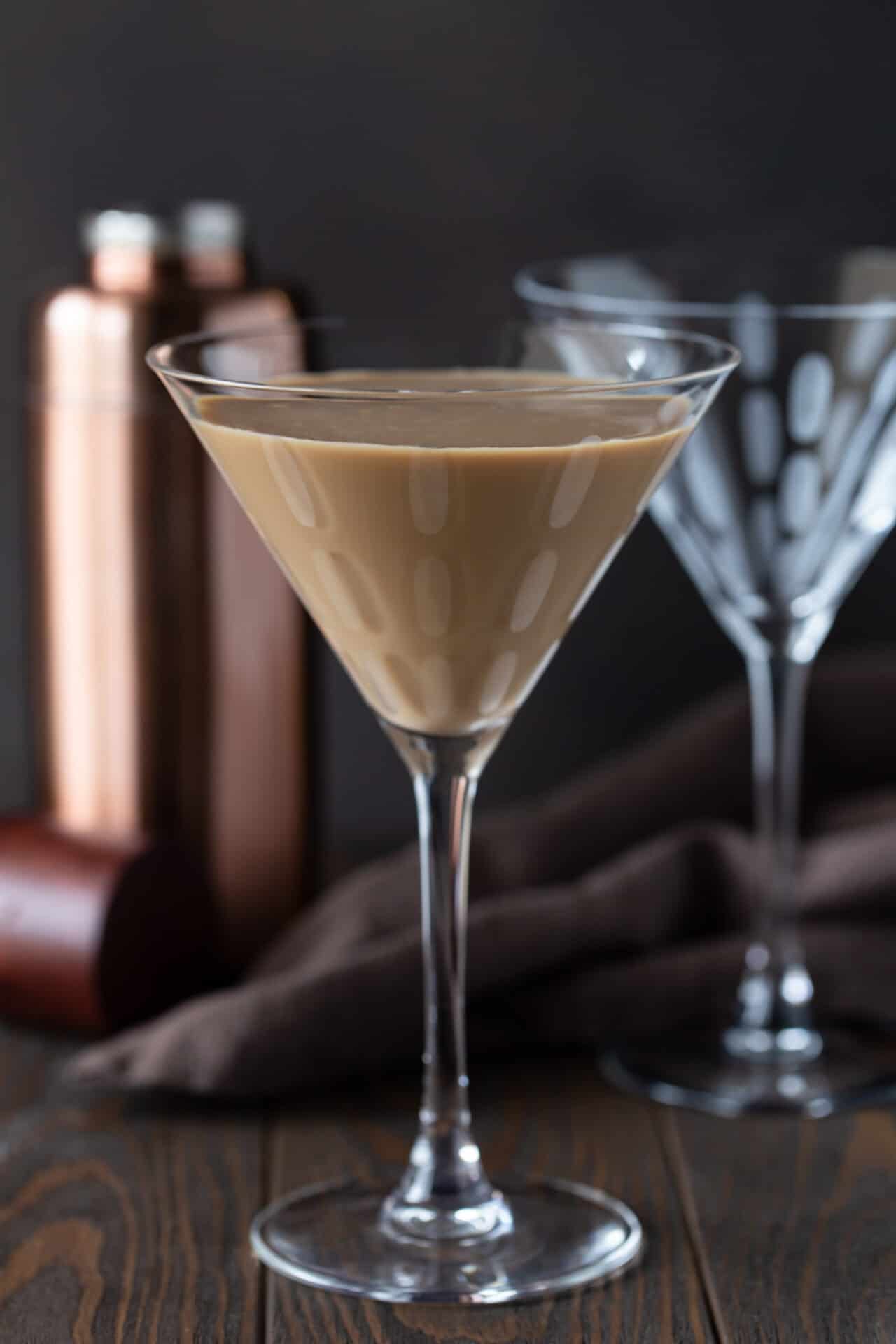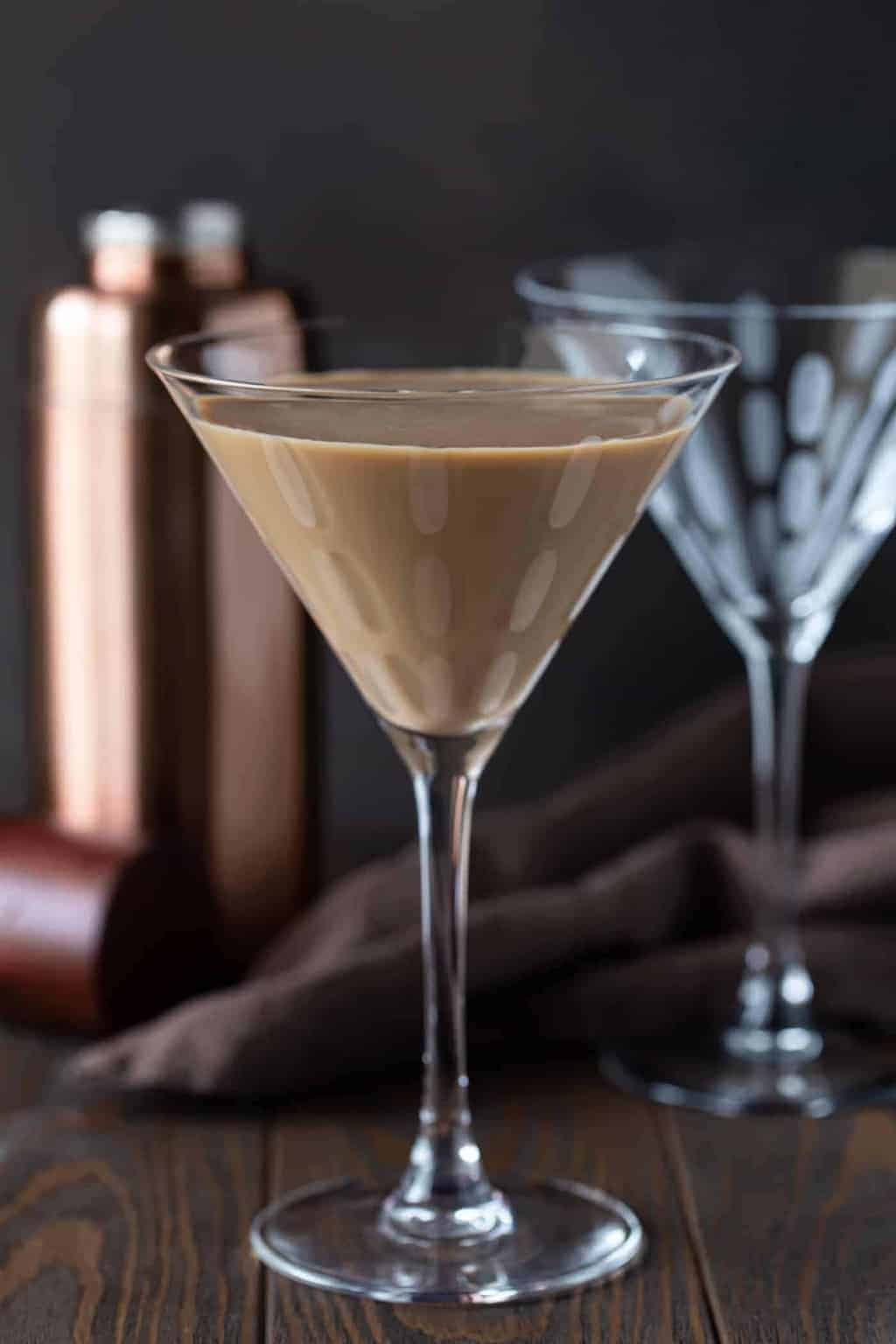 More Sweet Treats
We love to serve dessert cocktails instead of a traditional dessert, but some people like to have their cake and eat it too.
We see you! Try one of these easy sweets to pair with your cocktails.
Recipe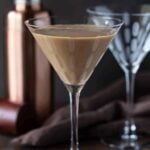 Kahlúa Chocolate Martini
Wind down your party in tasty style with a tray full of these Kahlúa Chocolate Martinis. Everyone loves these easy dessert cocktails!
Ingredients
1

ounce

chocolate liqueur

1 ½

ounces

creme de cacao

½

ounce

vanilla vodka

1 ½

ounces

Kahlúa

1 ½

ounces

milk
Instructions
Place Kahlúa, créme de cacao, chocolate liqueur, vanilla vodka and milk in a cocktail shaker filled with ice.

Shake vigorously to mix.

Strain mixture into martini glass and serve immediately.
Nutrition
Serving:
6
ounces
Calories:
396
kcal
Carbohydrates:
44
g
Protein:
2
g
Fat:
1
g
Saturated Fat:
1
g
Cholesterol:
4
mg
Sodium:
29
mg
Sugar:
42
g
Nutrition info not guaranteed to be accurate.
A Kahlúa Chocolate Martini is a decadent spin on a traditional chocolate martini and is made with vanilla vodka, kahlúa, and chocolate liqueurs. It's the perfect dessert drink recipe for any party!