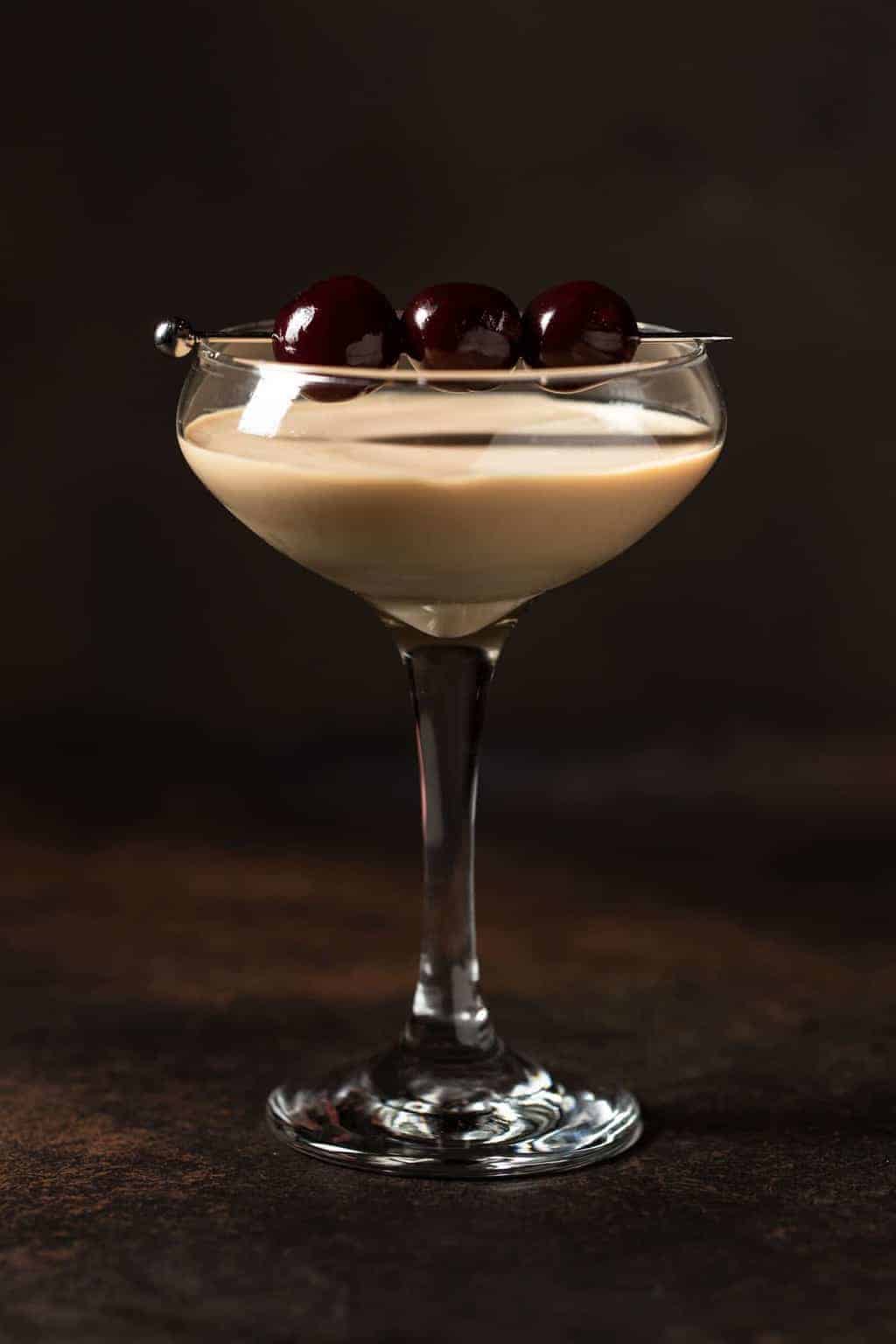 Who else loves dessert martinis?
We took our ever-popular Chocolate Martini and gave it an update. This Cherry Chocolate Martini tastes exactly like a chocolate-covered cherry. Now if that doesn't say dessert, we don't know what does!
Ingredients
Chocolate Liqueur
Cherry Vodka
Créme de Cacao
Milk
Maraschino Cherries
The chocolate liqueur adds a lot of richness to this Chocolate Cherry Martini and can even be served by itself for a tasty after-dinner drink or mixed in a Kahlua Chocolate Martini, Chocolate Raspberry Martini or an Espresso Martini.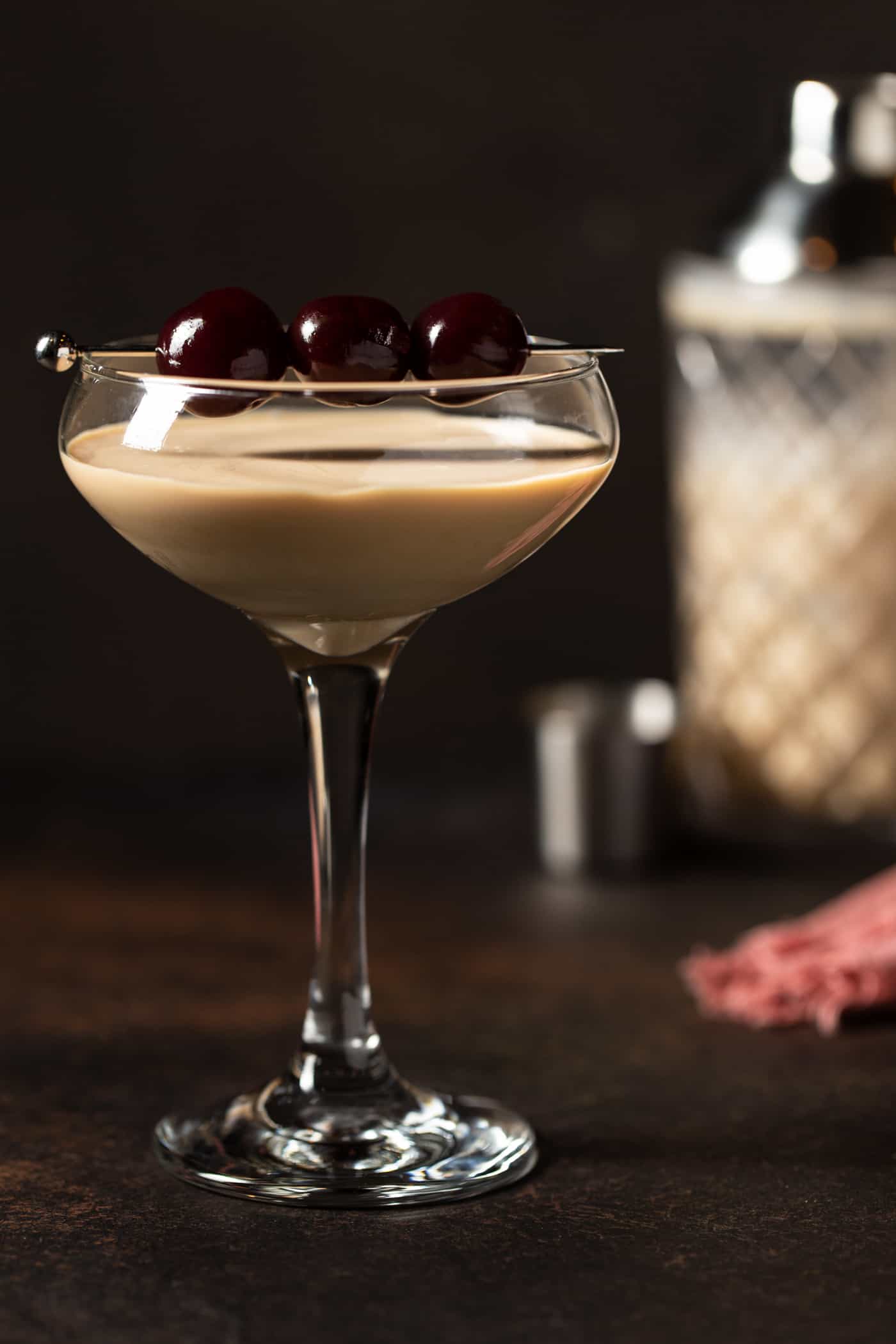 Instructions
Dessert doesn't get much easier than this drink!
Step 1: Fill a martini shaker half full with ice and add the chocolate liqueur, Créme de Cacao, Cherry Vodka and Milk.
Step 2: Shake vigorously to combine.
Step 3: Strain Contents into a martini glass.
Step 4: Garnish with cherries and serve!
FAQs
Garnishes
The sky is the limit on how to finish these tasty chocolate drinks. Here are three different ways to garnish:
Thread maraschino cherries on a skewer and place in the glass.
Float a few chocolate curls on top,
Add a chocolate swirl to the glass!
Really, there is no wrong choice here. They all result in getting to sip on a decadent drink...how can you go wrong?
Favorite After Dinner Drinks
Check out all of our Vodka Drinks.
Love dessert martinis? This Cherry Chocolate Martini, an updated version of our popular Chocolate Martini tastes just like a chocolate-covered cherry!