Summer nights and mojito cocktails are a match made in heaven. We added some of our favorite liqueur to a classic cocktail to create this Elderflower Mojito Cocktail recipe.
Summer is here and that means we entertain a lot more than we do in the winter. Impromptu gatherings with friends, BBQs and long lazy nights on the patio. And nothing makes those spur of the moment get togethers seem fancier than the addition of a signature cocktail. Meet our signature cocktail of summer: the Elderflower Mojito.
What is elderflower?
We love all things elderflower here on Garnish with Lemon. Elderflower liqueur is a fabulous addition to just about any cocktail and this Elderflower Mojito cocktail recipe is no exception. Elderflower liqueur is subtle, sweet and adds just a hint of floral flavor to take this mojito and makes it something special. You can learn all about it here and check out our favorite elderflower cocktail recipes!
Even though this Elderflower Mojito Cocktail recipe sounds fancy, it is still easy to make. I grow mint in a pot on my deck, so the ingredients are all pantry staples. (Yes, elderflower liqueur is a pantry staple in our house. No judging.) Just pour, muddle, stir and your cocktails are ready
What do I need to make an elderflower mojito?
For starters, use superfine sugar. It dissolves much faster and ensures a smooth drink. (No one wants to drink something grainy.) You can find it in a little shaker container at your grocery store. Definitely worth the purchase. Add some lime juice, mint and muddle away.
Muddle? What is a muddler?
A muddler is a long bar tool that helps you crush the mint leaves in the bottom of the glass. This releases the juices from the leaves to create the unique flavor of a mojito cocktail. Mojitos are super easy to make when you have the right equipment. If you don't have a muddler, you should get one. It is one of the most used bar utensils we have, and this one is our favorite.
Once you have muddled the sugar, lime juice and mint, fill that glass up with ice, add the rum and elderflower and top it off with club soda. Give it a good stir and garnish with a lime wedge. Voila – fancy cocktail made easy!
Can I make a pitcher of Elderflower Mojitos?
Absolutely! Simply multiply the amounts needed by the number of cocktails desired and mix it all in a big pitcher. Mix everything but the club soda ahead of time and store in the refrigerator until needed. Simply pour, add club soda and your signature party cocktail is ready to go.  
Cheers!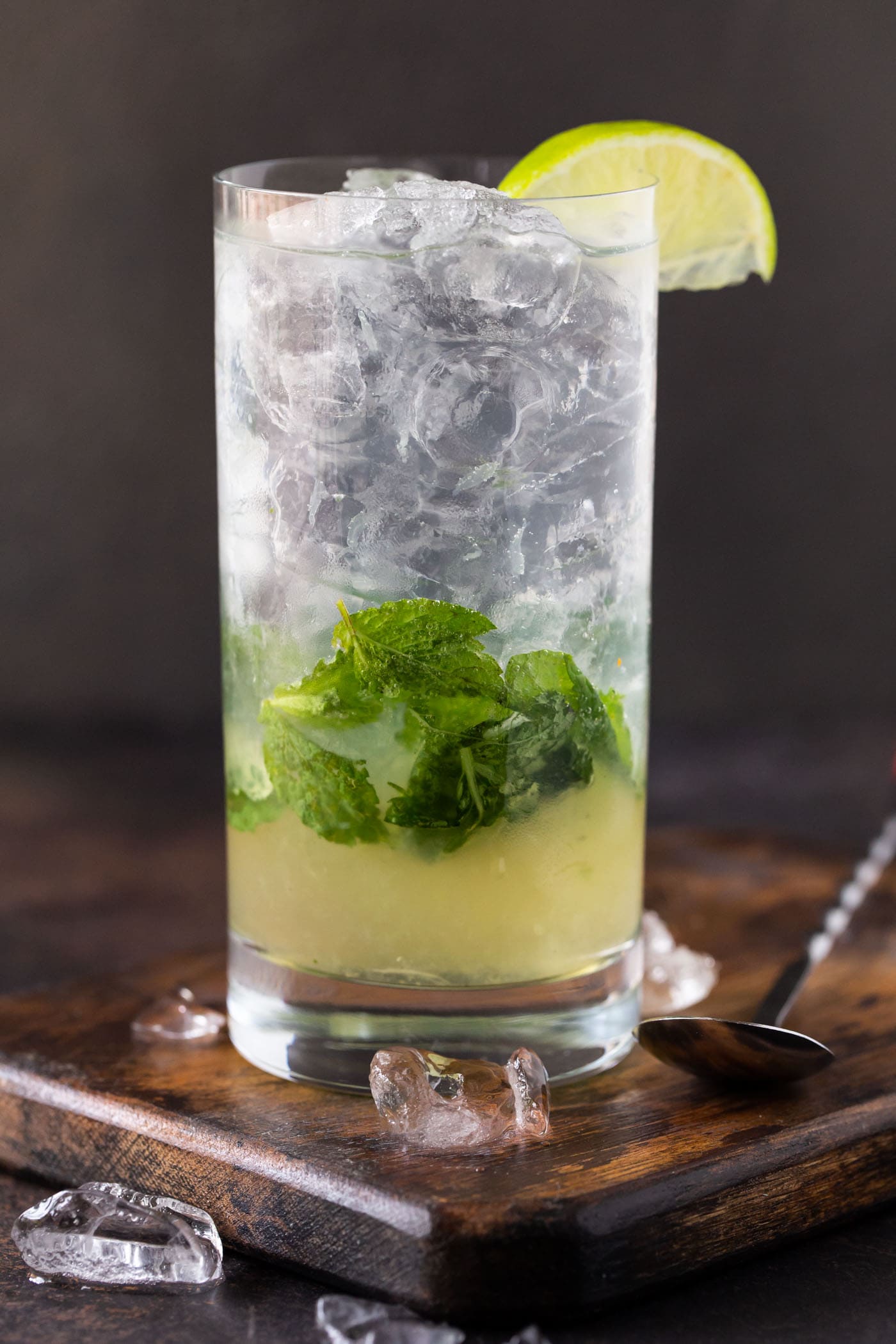 More Mojito Sippers:
Watermelon Mojito – Garnish with Lemon®
Pineapple Mojitos – Melanie Makes
Tequila Mojito – Garnish with Lemon®
Fresh Grapefruit Mojito – The View From Great Island
Bubbly Strawberry Rosé Mojitos – Garnish with Lemon®
Don't believe how easy it is? Watch for yourself and see!
Yield: 1 cocktail
Elderflower Mojito Cocktail Recipe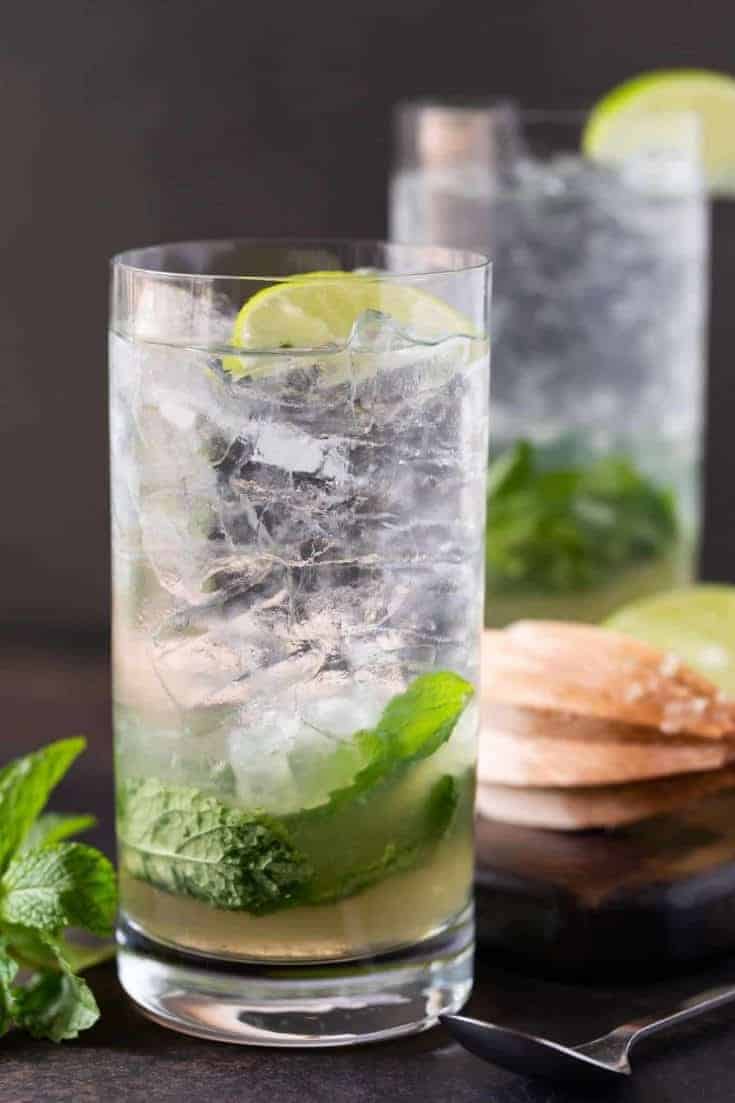 We added our favorite elderflower liqueur to make this spin on a classic mojito cocktail recipe.
Ingredients
2 teaspoons superfine sugar
12 mint leaves
2 ounces freshly squeezed lime juice
2 ounces elderflower liqueur
2 ounces rum
club soda
Instructions
Pour superfine sugar, mint leaves and lime juice in a high ball glass and muddle to release the juice from mint leaves.
Fill glass with ice and add elderflower liqueur and rum. Top with club soda and stir with a bar spoon before serving.
Garnish with lime wedge.
Nutrition Information:
Yield:
1 serving
Serving Size:
8 ounces
Amount Per Serving:
Calories:

411
Total Fat:

1g
Saturated Fat:

0g
Trans Fat:

0g
Unsaturated Fat:

1g
Cholesterol:

0mg
Sodium:

46mg
Carbohydrates:

39g
Net Carbohydrates:

0g
Fiber:

10g
Sugar:

23g
Sugar Alcohols:

0g
Protein:

5g