Pico Guacamole
Two of my favorite Mexican condiments are combined in this fiesta-ready Pico Guacamole. 
Whenever we go to Chipotle, I have an internal battle over what to order. I love, love, love chips and guac, but I wince whenever I shell out $2 for that teeny, tiny cup of guacamole. I realize that I'm probably cheap (BTW, I prefer the term "fiscally conservative"), but, c'mon! That little cup is never enough to last through my bag of chips, especially when everyone else wants some, too. So what's a guac-loving girl to do? Make my own green goodness.
I combined two of my favorite Mexican condiments in this Pico Guacamole, and it's seriously the best thing I've made in a while. 
Now I realize most everyone has their favorite style of guacamole. There are the purists who believe tomatoes have no place in guac. Me? I adore chunky guacamole, which is why pico de gallo is such a perfect partner. I like to mix half of the pico in with the guac and then pile the other half on top of the dish for some visual flair, but feel free to mix everything together if you prefer. Really, there are no rules with guacamole (except no hogging the bowl).
Double the batch, and you have an awesome snack to ring in Cinco de Mayo this year. 
Love this recipe? Just click the
 button in the recipe card below, and it will be automatically saved in your ZipList Personal Recipe Box along with all of your other favorites. Plan your meals and create grocery lists all in one place!
Pico Guacamole
Ingredients
Pico de gallo:
3 tablespoons finely diced onion
6 tablespoons diced Roma tomatoes
4 tablespoons finely chopped cilantro
2 tablespoons finely chopped jalapeno pepper
Juice of 1 lime, divided
Guacamole:
2 ripe avocados, mashed
Salt to taste
Instructions
Pico de gallo:
Mix together onion, tomatoes, cilantro, jalapeno pepper and half of lime juice in small bowl. Set aside.
Guacamole:
In another small bowl, combine the remaining lime juice and avocados. Salt to taste. Stir in half of the pico de gallo into the avocado mixture until thoroughly combined. Top with remaining pico and serve.
Need more dips for your chips? Check out some of these just-made-for-chips choices: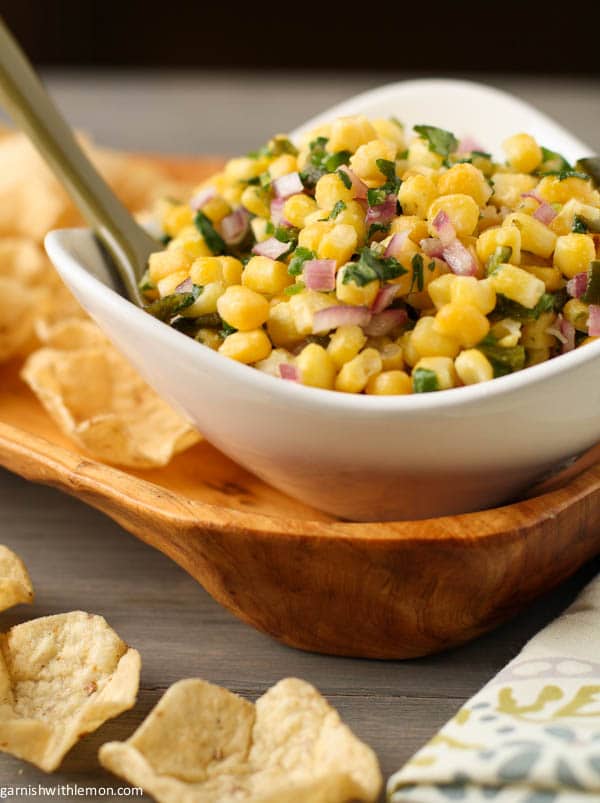 Almost-Chipotle's Corn and Roasted Poblano Salsa