Cheers to 8 of the Best Cranberry Cocktails to help you toast the season in style!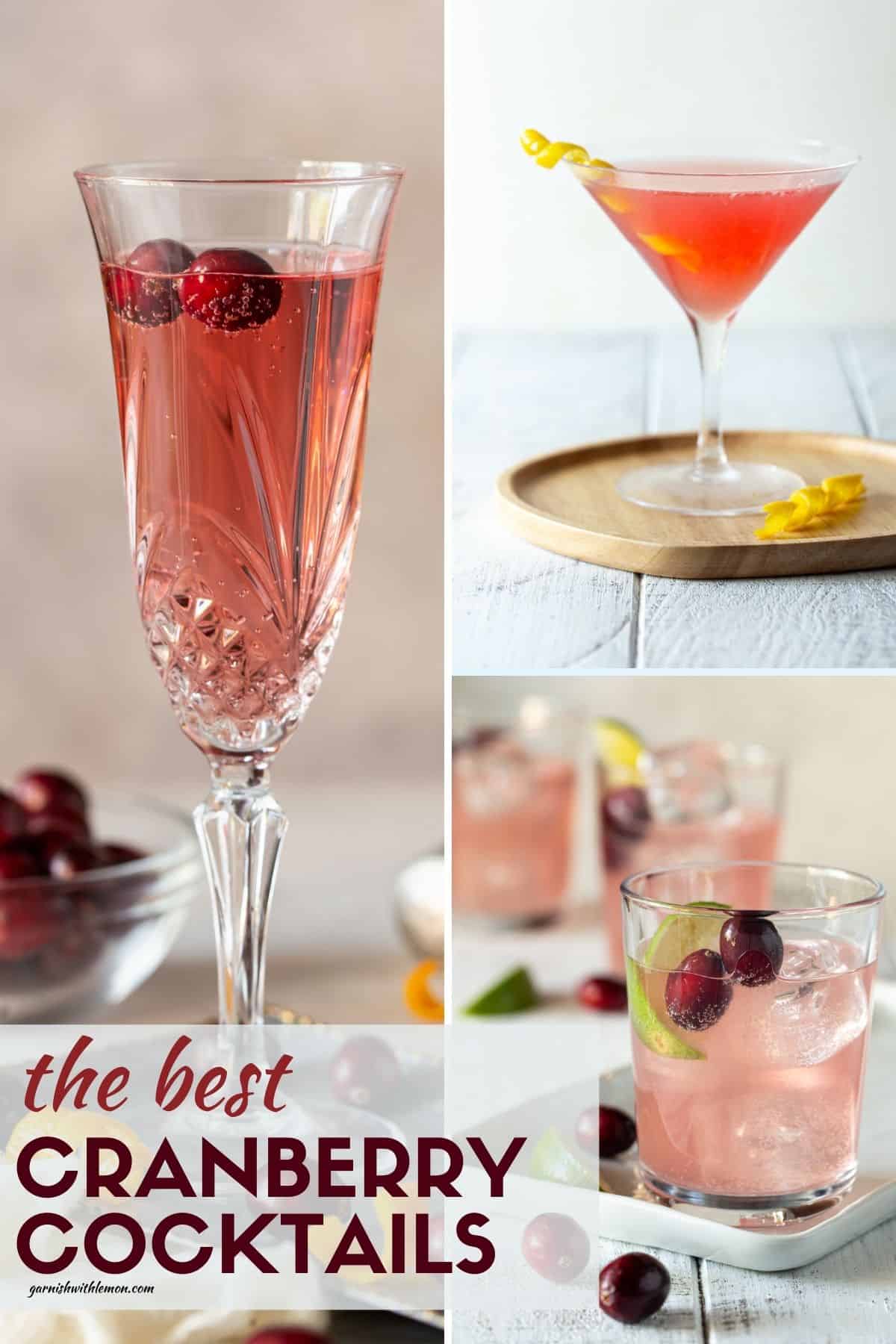 Cranberries are a fabulous addition to cocktails!
Learn how to be a master bartender at home with this collection of the Best Cranberry Cocktails. From whiskey sours to gimlets, mimosas and martinis, there is something in this list for everyone.
But no matter what you choose to pour, these easy drinks all have cranberries as the star of the show. Float a few fresh cranberries on top and your happy hour just got a much needed seasonal upgrade!
Pro Tip: We always pick up a couple of extra bags of fresh cranberries and throw them in the freezer. That way we can float a few cranberries in our drinks all year long.
Cranberries not your thing? Check out all of our delicious drinks recipes!
Without further ado here are our favorite cranberry drinks!
Cranberry Vodka Gimlet
If you love a good vodka cranberry cocktail, then you're going to adore this Cranberry Vodka Gimlet recipe. A float of fresh cranberries is the perfect, festive garnish for this easy vodka drink.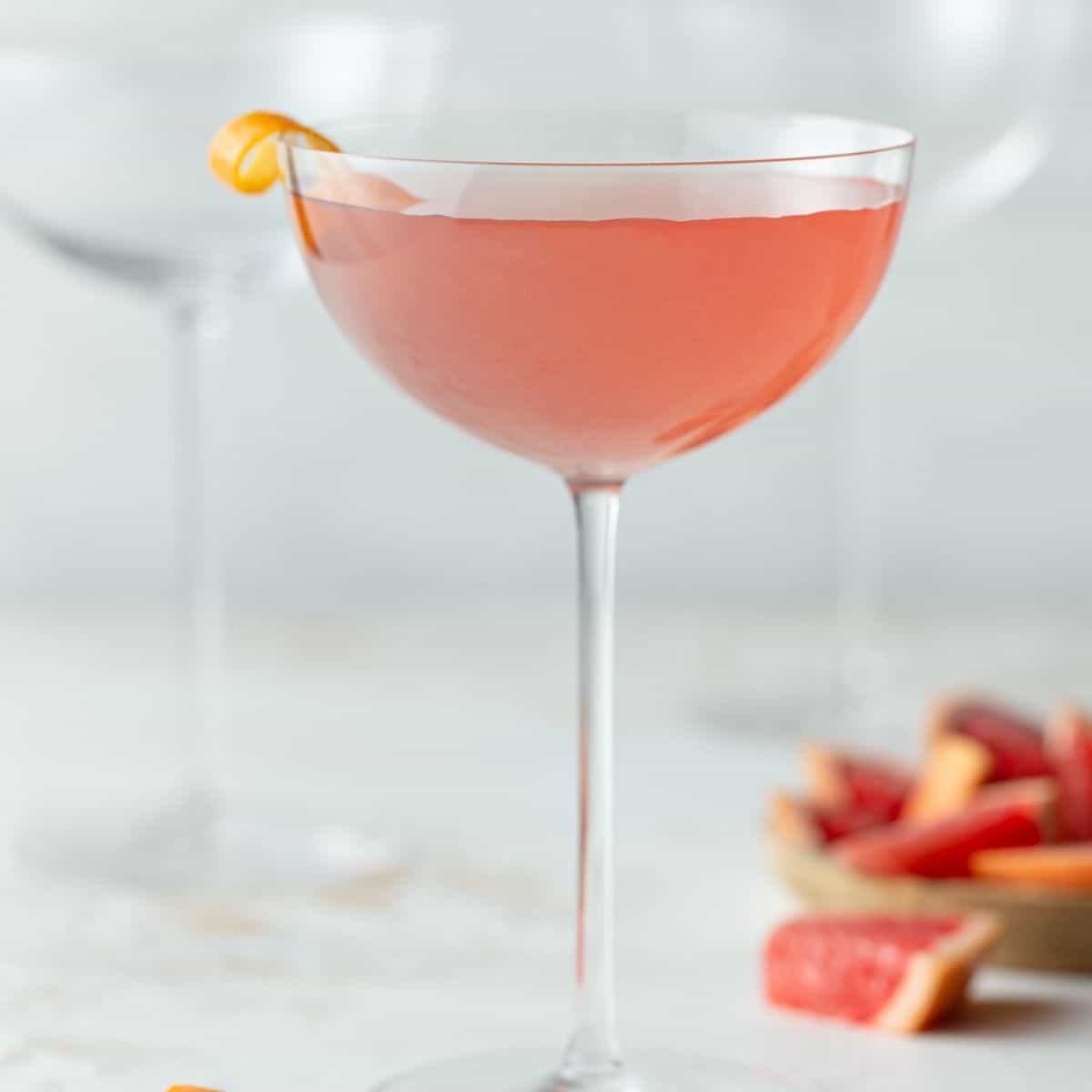 Ruby Red Grapefruit Martini
This light and refreshing Ruby Red Grapefruit martini can be made with gin or vodka.
Get the Recipe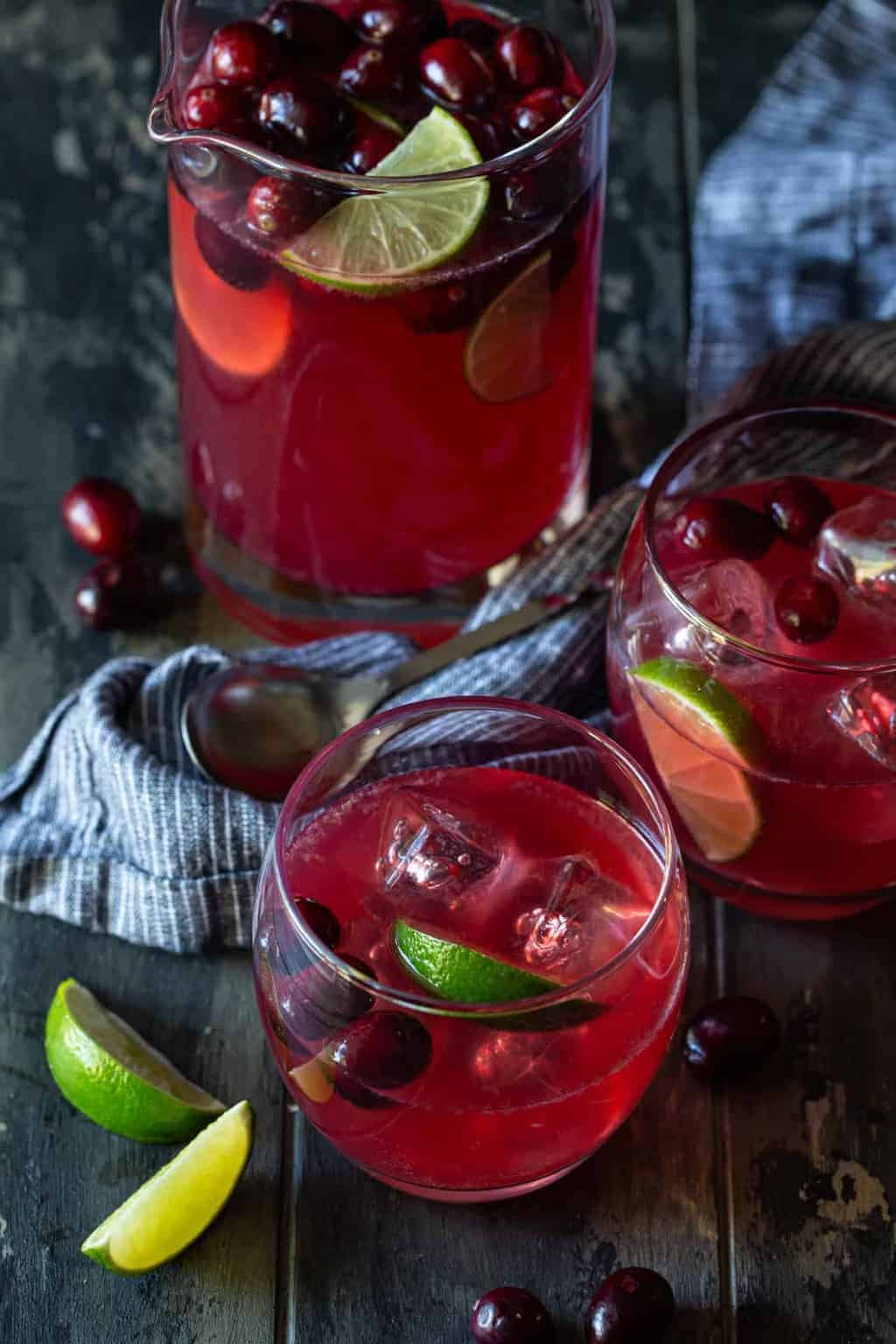 Cranberry Vodka Christmas Punch
This 5-ingredient Christmas Punch recipe is one of the easiest and best party cocktails for a crowd!
Get the Recipe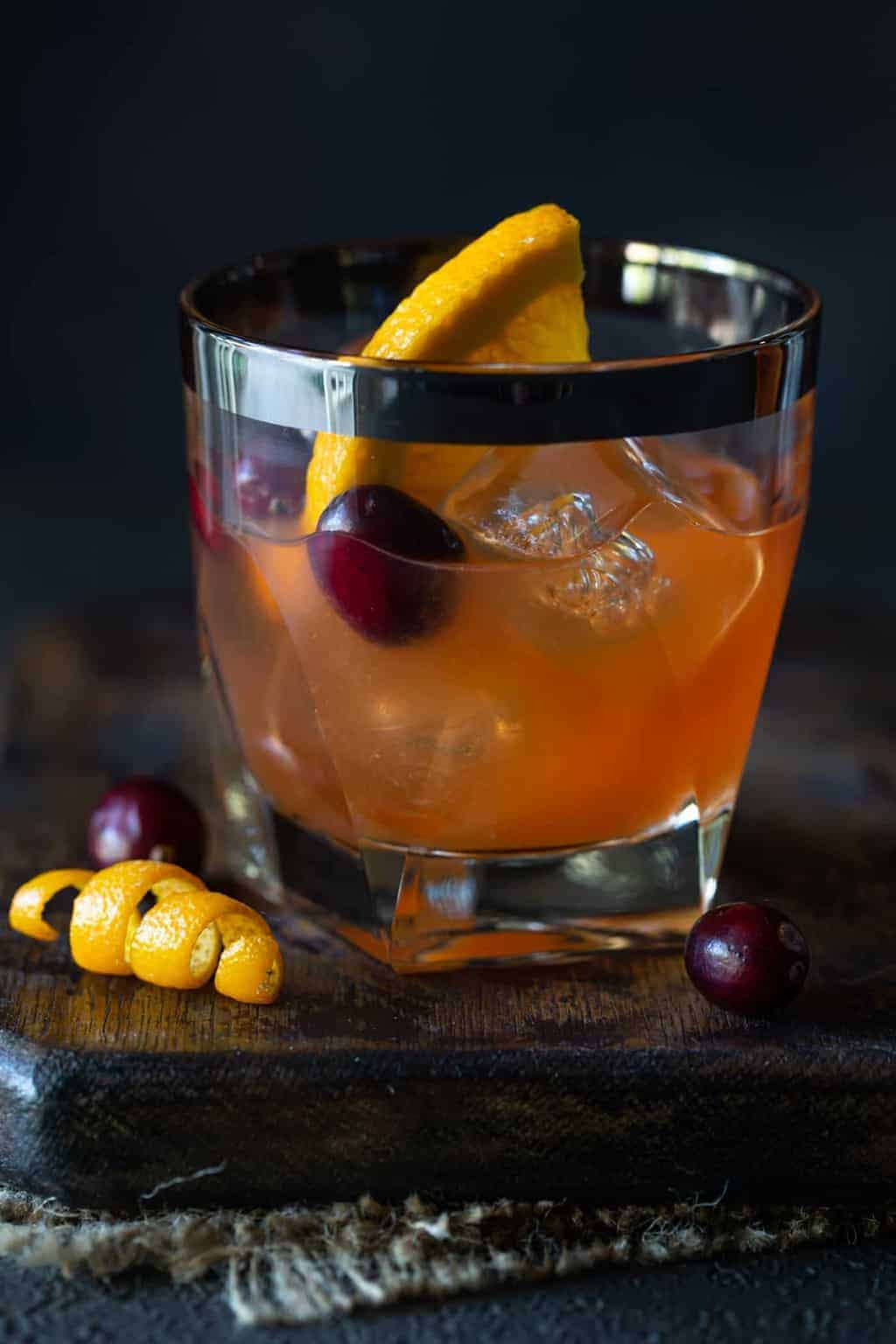 Cranberry Whiskey Sour recipe
Love whiskey sours? Our easy Cranberry Whiskey Sour recipe puts a seasonal spin on a classic cocktail. Fresh orange juice and fresh cranberries give this drink a decidedly fall flavor that is perfect for the holidays.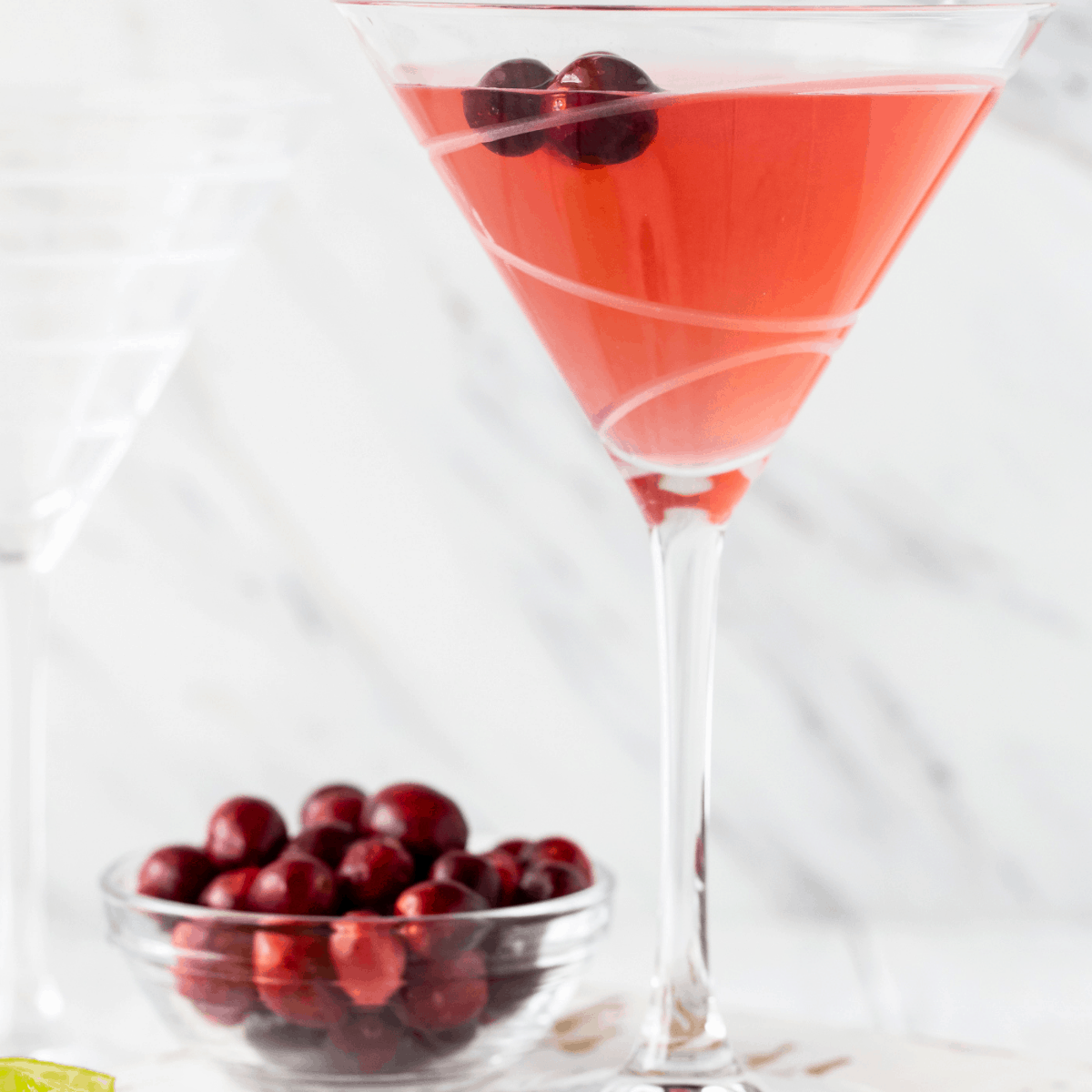 Metropolitan Cranberry Martini
Perfectly balanced between sweet and tart this Metropolitan Cranberry Martini is an updated twist on the traditional cosmo!
Get the Recipe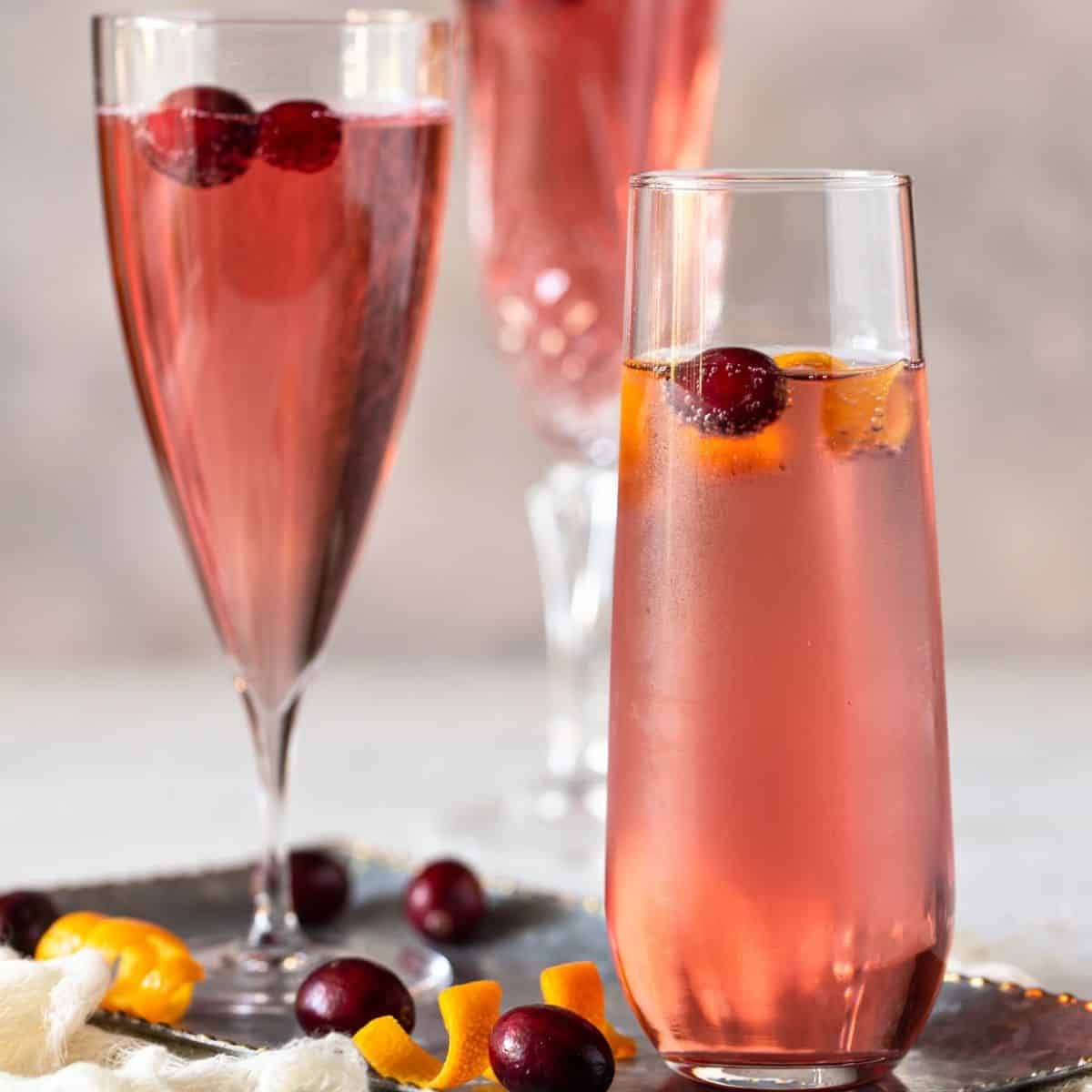 Cranberry Mimosa
Cranberry and orange pair perfectly in this great brunch cocktail.
Get the Recipe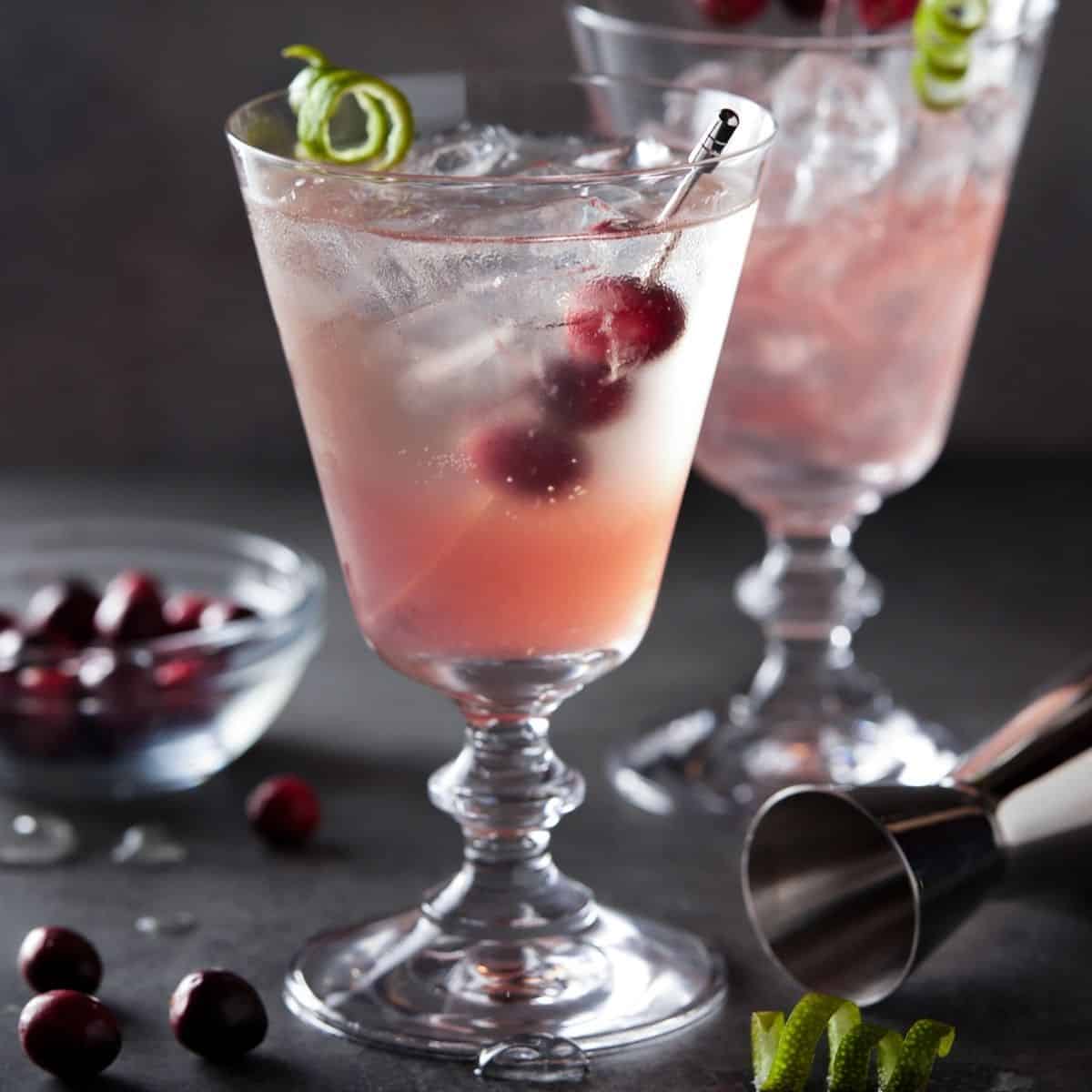 Sparkling Cranberry Gin Cocktails
These festive Sparkling Cranberry Gin Christmas Cocktails are one of our favorite drinks made with cranberry juice and a beautiful way to toast the holiday season!
Get the Recipe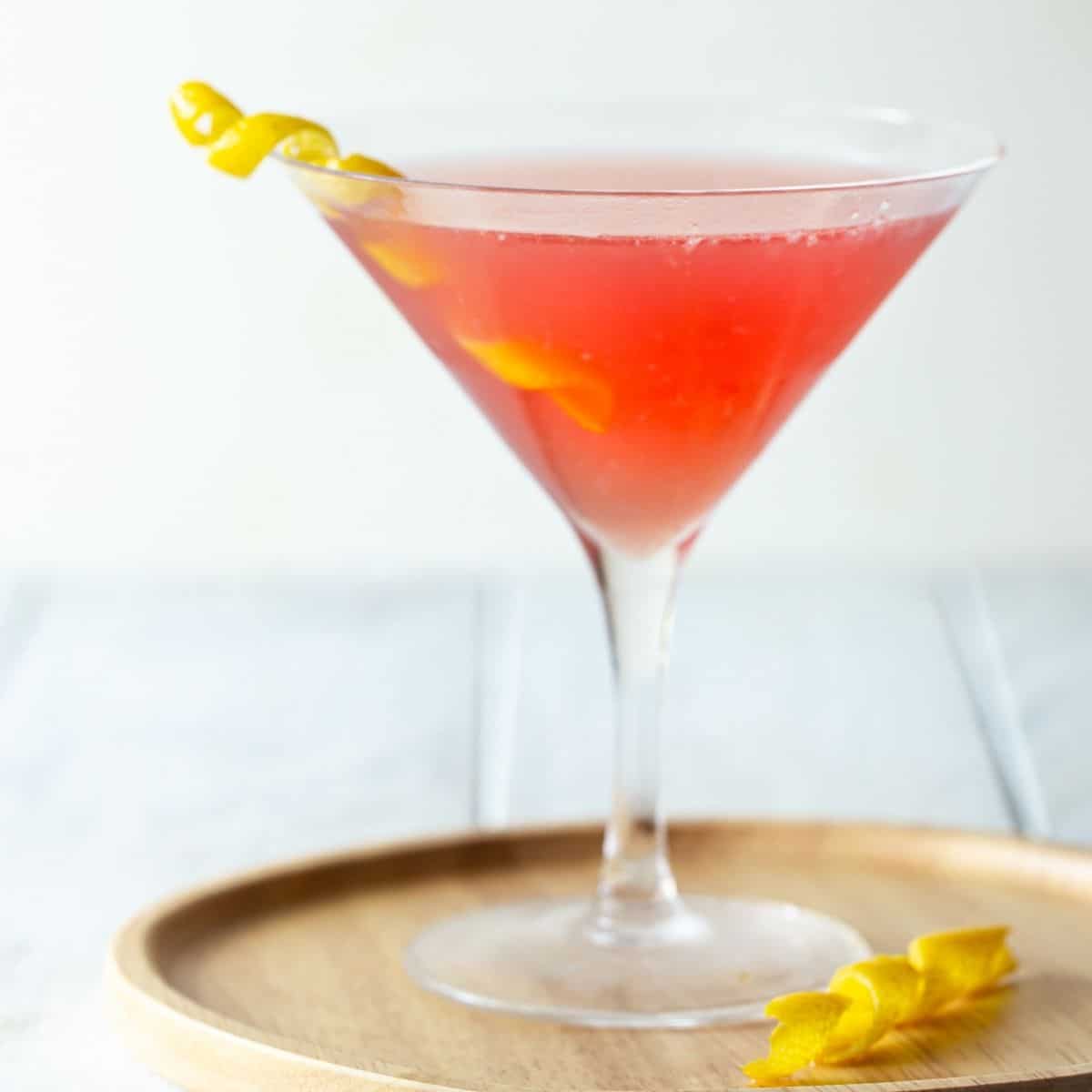 Classic Cosmo Recipe
No need to go out to have a classic cocktail. This easy cosmo recipe is better than any you can order at the bar.
Get the Recipe
We make it easy to have a seasonal happy hour at home! Shake up one of these Easy Cranberry Cocktails and celebrate in style.