There is a reason this Chipped Beef Dip recipe has been around for years. Classic appetizer recipes never go out of style!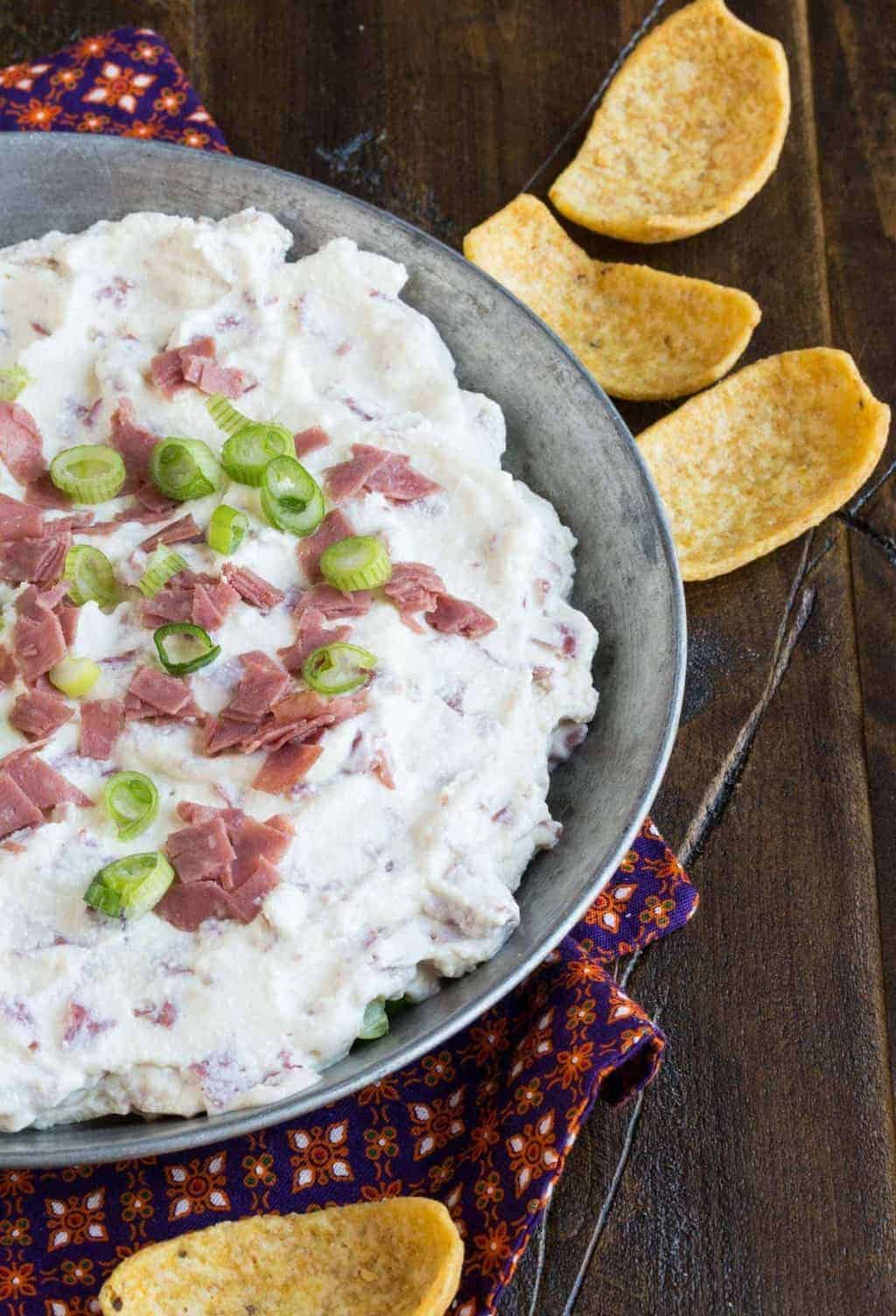 You know those foods that your family has been making for years, the ones that bring back lots of good memories?
This Chipped Beef Dip recipe is one of those appetizers in our house.
My husband grew up with it, and it has turned into one of my go-to dips when entertaining. And why wouldn't it? It's easy to make, great hot or cold, and gives me a reason to eat Fritos.
Because who isn't looking for a reason to eat Fritos?
I originally got this recipe for Chipped Beef Dip from my mother-in-law but have since tweaked it a little. Don't worry, this dip is still really close to the original, but this "beefed up" version is my favorite.
Tips for making Chipped Beef Dip:
This Chipped Beef Dip recipe only has 6 ingredients and comes together in minutes. The original recipe calls for chopped green pepper but I omitted that and swapped the chopped onion for green onion. This way the dip still has a pretty green color sprinkled throughout, but now the garlic flavor really shines through. But don't worry if you love green pepper. Feel free to throw it in. This dip will still taste amazing!
Dips that are easy to make your own are my favorite – especially when they involve Fritos. And the way this one disappears every time I make it shows me I'm not alone!
Make-Ahead Tip: This dip can easily be made ahead of time. Just let it come to room temperature before putting in the oven or add additional baking time to compensate.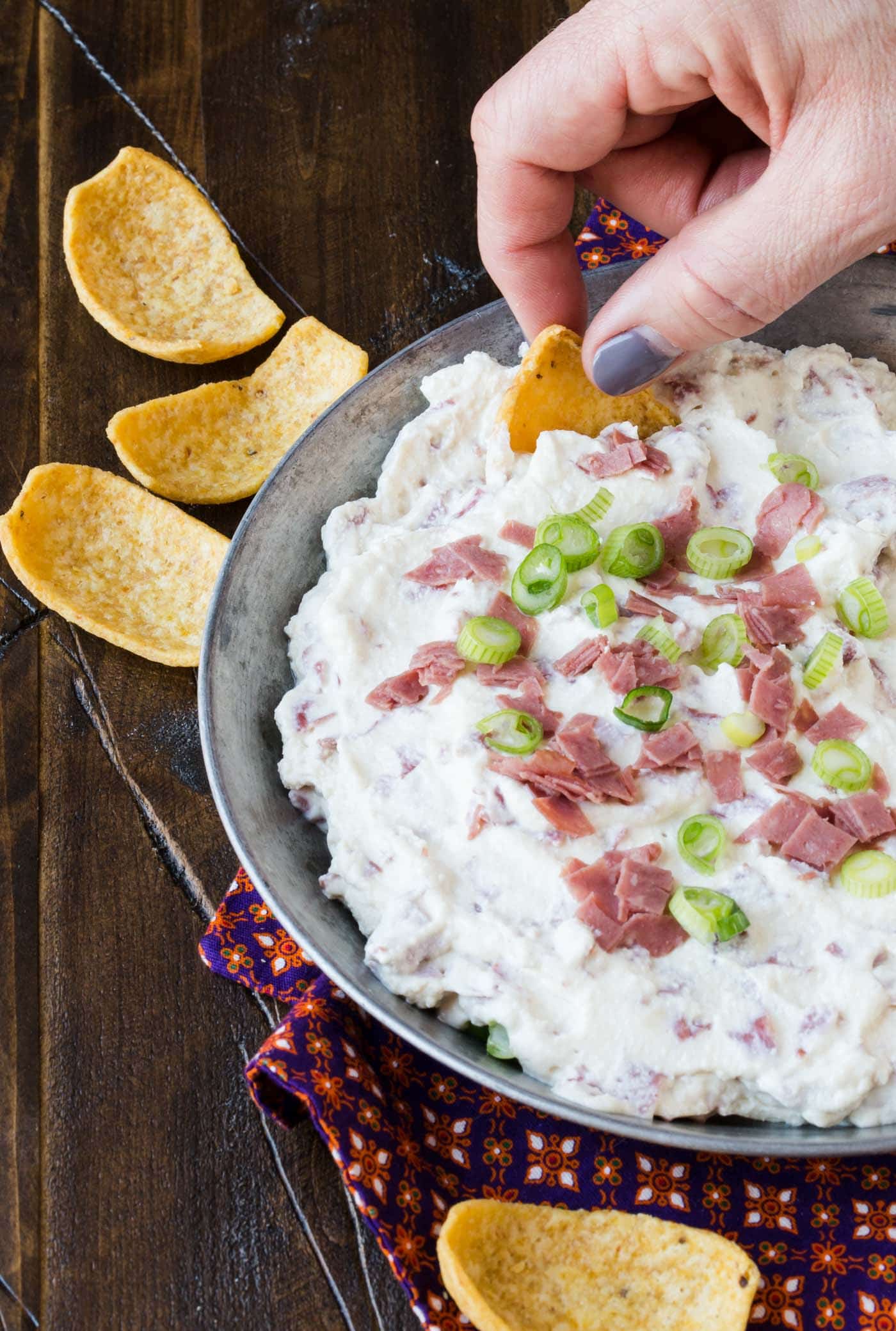 RECOMMENDED EQUIPMENT
You can never have too many ways to eat Fritos! Here are some of the best dips out there.
Cheesy Sausage Dip– Garnish with Lemon®
Neiman-Marcus Inspired Dip– Brown Eyed Baker
Beer Cheese Dip– Garnish with Lemon®
Ninfa's Green Sauce-Foodie with Family
Easy Buffalo Chicken Dip– Garnish with Lemon®
Yield: 8 servings
Chipped Beef Dip
This classic dip recipe is always a hit at a party!
Ingredients
8 ounces cream cheese, softened
8 ounces sour cream
1 tablespoon Worcestershire sauce
1 teaspoon garlic powder
4 ounces Buddig beef, diced
4 green onions, sliced
Instructions
Preheat oven to 350 degrees.
Place cream cheese and sour cream in a medium bowl and mix until smooth. Add garlic powder and Worcestershire sauce and mix well. Add beef and onions and mix until combined. Place in pie plate and bake for 20-30 minutes or until dip is hot and bubbly.
Serve with Fritos.