Protein rich yogurt and heart healthy olive oil combine to keep this tangy Greek Yogurt Lemon Poppy Seed Bread moist and flavorful.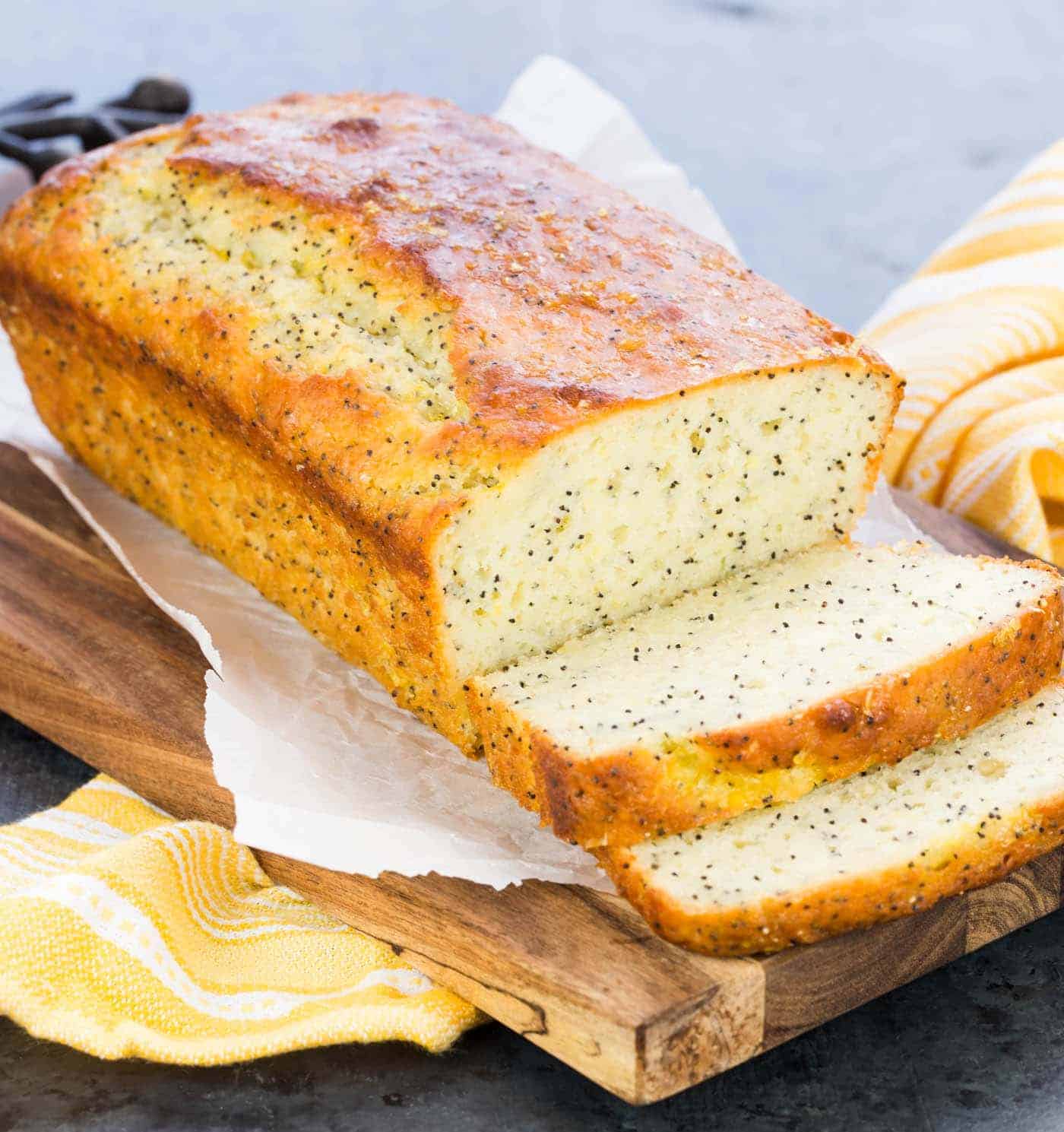 Nothing screams spring like lemons, and this Greek Yogurt Lemon Poppy Seed Bread satisfies my need for light, bright flavors while also giving my sweet tooth the attention it demands/deserves.
I'm always disappointed in lemon poppy seed breads that don't taste lemony. Not with this recipe! Fresh lemon juice and zest from two lemons ensure there is a bright citrus taste in every bite.
Plus I feel like I can totally indulge my lemony addiction and enjoy more than one piece of this bread since it's made with both Greek yogurt (great source of protein) and olive oil (rich in "good" fats). The result is a loaf with a delightfully moist, springy texture.
Tip:
Need a good loaf pan?
This one
is my absolute favorite. Bakes evenly and always releases my loaf with ease!
Looking for one more sweet to add to your Easter brunch? Or maybe you're throwing a bridal or baby shower this spring? You'll definitely want to add this Greek Yogurt Lemon Poppy Seed Bread to your menu.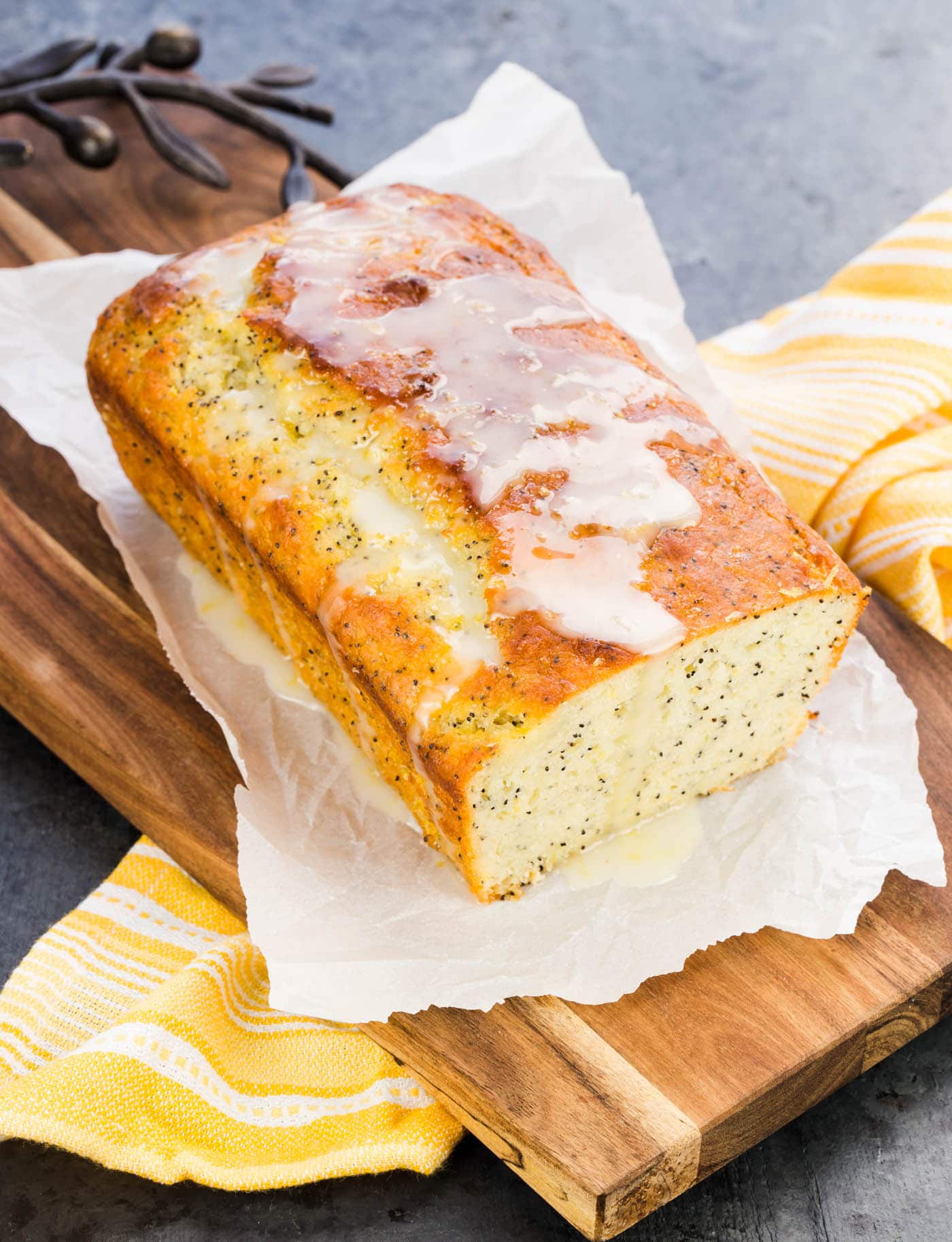 Are you on Pinterest? We're crazy about citrus and have a whole board dedicated to its goodness!
Follow Garnish with Lemon's board All Things Citrus- Lemon, Lime, Orange and everything in between! on Pinterest.
Greek Yogurt Lemon Poppy Seed Bread
Ingredients
11/2

cups all-purpose flour

3

tablespoons poppy seeds

2

teaspoons baking powder

Freshly grated zest of 2 lemons, divided

1/2

teaspoon kosher salt

1

cup whole or 2% plain Greek yogurt

3/4

cup granulated sugar plus 3 tablespoons, divided

3

large eggs, lightly beaten

1/4

cup olive oil

1/3

cup fresh lemon juice, divided

1/2

cup powdered sugar
Instructions
Preheat oven to 350 degrees. Lightly grease an 8 x 4 loaf pan.
Whisk together flour, poppy seeds, baking powder, salt and half of lemon zest in a small bowl. Set aside.
Place yogurt, 3/4 cup sugar, eggs and olive oil in a large bowl and whisk until combined. Gently fold flour mixture into yogurt mixture until just combined. (Batter will look lumpy.)
Pour batter into pan and bake for 47-52 minutes or until toothpick inserted in the center of the loaf comes out clean. Allow to cool in the pan for 10 minutes and then invert onto cooling rack that has been placed on a baking sheet.
While the bread is baking, combine the remaining 3 tablespoons sugar and 4 tablespoons lemon juice in a small sauce pan. Cook over medium high heat until the sugar has dissolved. Stir in remaining lemon zest. Once the warm bread is placed on the cooling rack, gently spoon or brush lemon syrup over the loaf. Excess syrup will drip onto the baking sheet, but take your time to ensure that most of the syrup is absorbed by the bread. Cool bread completely.
If desired, whisk together powdered sugar and remaining lemon juice until smooth. Drizzle glaze over top of bread.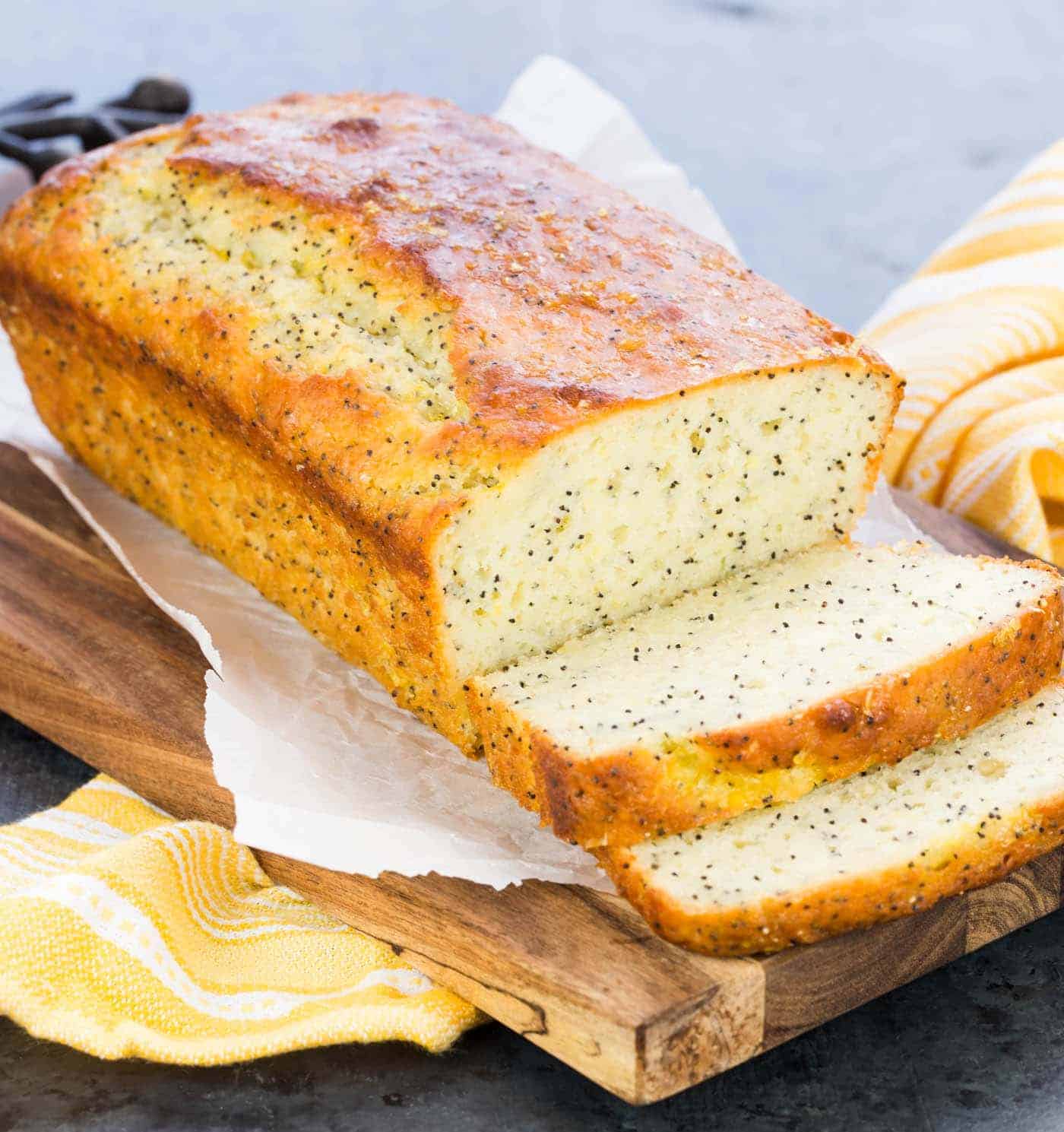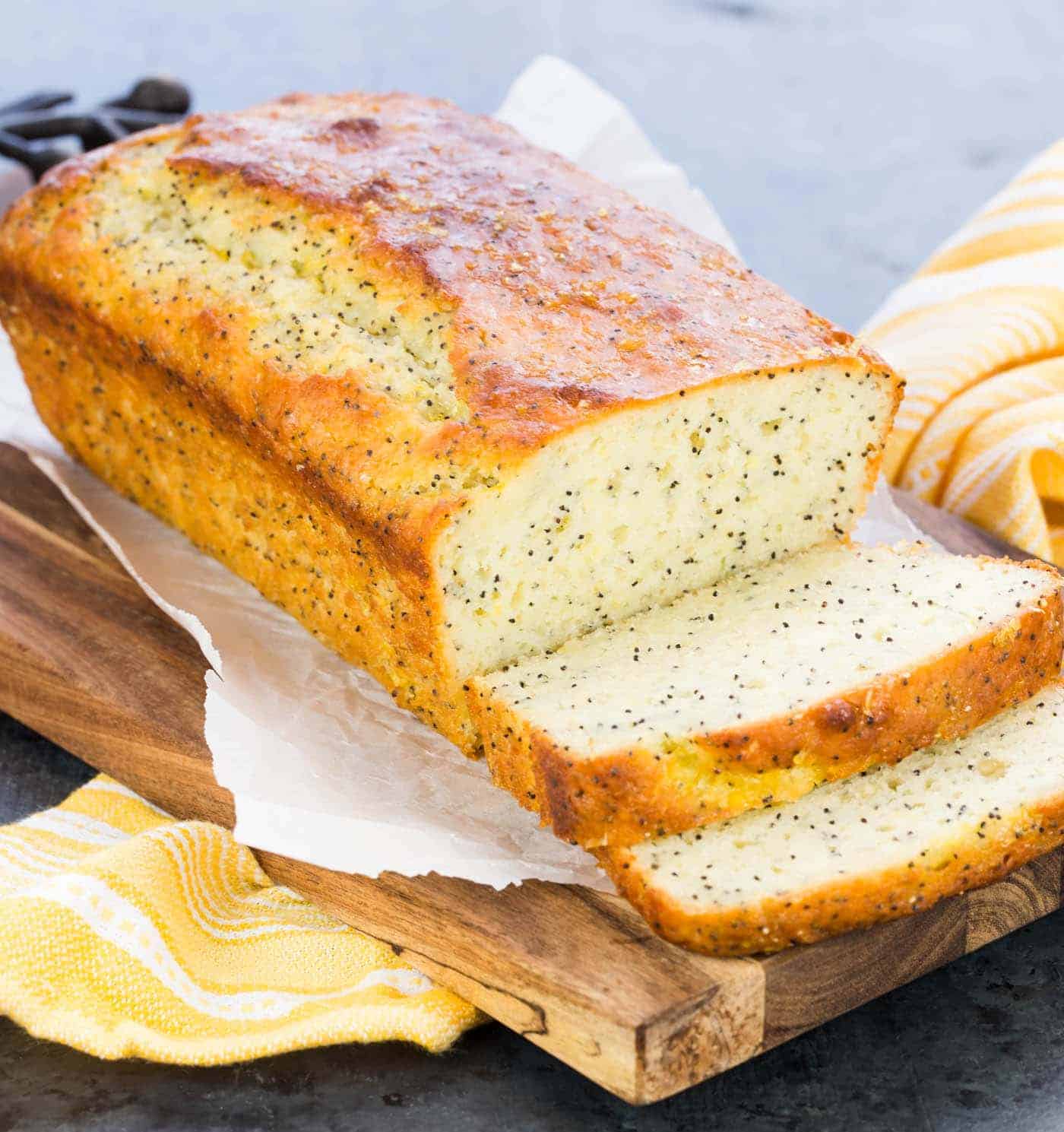 Did you make this recipe? We'd love to see it! Snap a pic of your creation and tag it #GarnishWithLemon. We might even feature your photo on social media!