Bone-in split chicken breasts are a tasty cut to help you prepare easy weeknight meals.
Can someone tell me why February, March and April don't fly by as quickly as June, July and August? Back to school is coming faster than I know it, and, with both kids at new schools this year, I know we are in for an adjustment period.
Learning new routines means I need easy dinner options to make sure the transitions go as smoothly as possible. To help get dinner on the table without a lot of thought, I'm stocking my freezer with Gold'n Plump® Bone-In Split Chicken Breasts.
I know that people tend to turn to boneless, skinless chicken breasts for quick meals, but the bone-in, skin-on chicken breasts always result in juicy meat with minimal effort on my part.
The great part about Gold'n Plump® Bone-In Split Chicken Breasts is that they are all natural, with nothing added as well as highly trimmed and consistently sized for easier preparation and cooking.
Another bonus? They're easy on the wallet, too.
Here are three easy ways to cook bone-in chicken breasts that always result in clean plates from my family.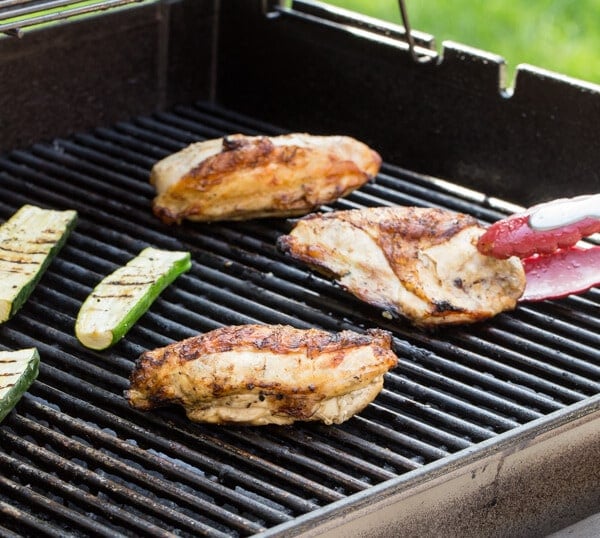 1. Marinate. Short on time and need to have dinner prepped before you are out the door in the morning? Place your favorite bottled Italian salad dressing and the bone-in chicken breasts in a plastic bag and let the marinate all day. Fire up the grill when you get home and the end result is a juicy, flavorful chicken breast infused with mouth watering flavor.
Add a salad, some grilled zucchini and dinner is done, perfect when you are on a tight schedule.
Tip: If time allows, let your chicken sit at room temperature for 20 minutes before grilling. It will cook more evenly than if you pull it straight from the fridge.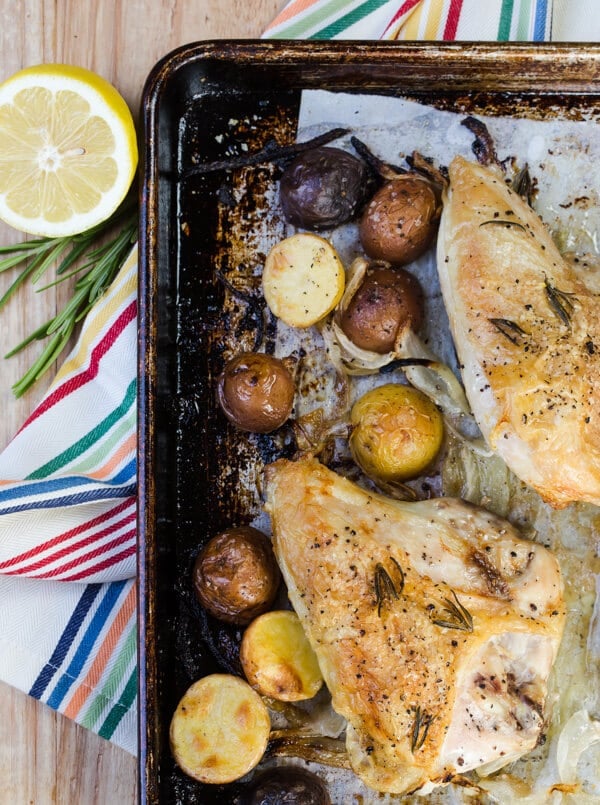 2. Roasting. Have some time at home but don't want to stand at the stove? Roasting it gives you a one pan meal that you can throw in the oven and forget about. The secret to crispy skin and moist chicken? Mix some softened butter mixed with garlic and spread it under the skin. The butter flavors the chicken and the vegetables.
Bake at 400 degrees for an hour and dinner is ready to go, which means you can still help with homework AND create a nutritious meal for your family.
Tip: Fresh rosemary or thyme is a great addition to this dish. Don't have any on hand? Season your softened butter with dried herbs.
3. Pan Searing. Are there any other crispy skin lovers out there? Rub the bone-in chicken breasts with olive oil and season with salt and pepper. Make sure your pan is hot before adding the chicken (skin side down). Let it cook for 7-8 minutes before you turn it to ensure a crispy skin that seals in the juices.
Flip the chicken and cook for another 20 minutes or until done. Using a cast iron pan to fry the chicken results in crispy skin that my kids fight over.