Fresh, packed full of flavor and just 4 ingredients, this Mango Salsa is just what summer ordered.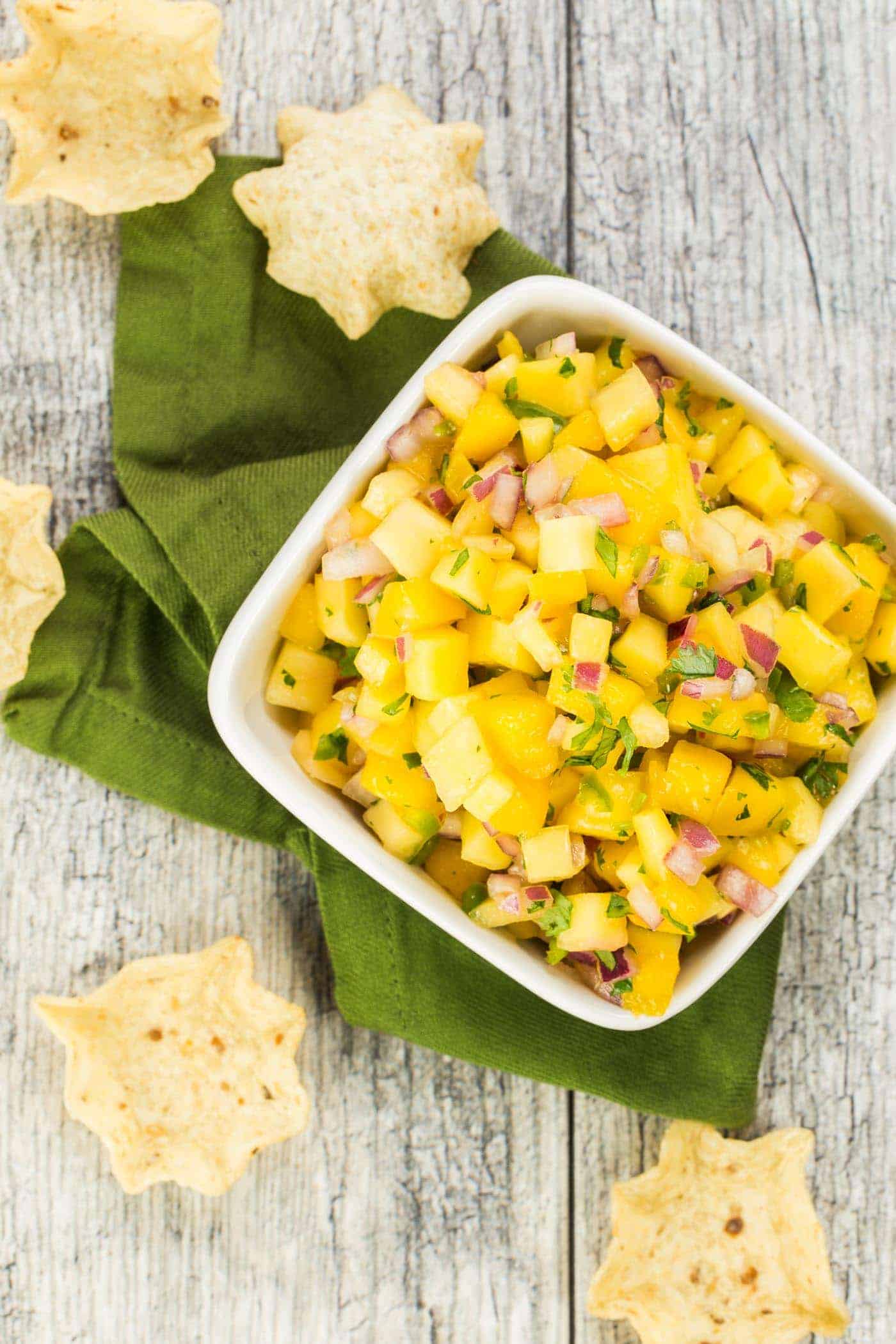 I used to have a take-it-or-leave-it attitude about mangoes. Sure I would eat them if they were served, but I never really did a whole lot with them at home. Don't get me wrong I always loved the flavor of them, but I was intimidated by them. I know, crazy huh? Intimidated by a mango?
Here's a secret – I couldn't cut a mango to save my life. The pit was a problem, and I would end up with half of the mango mangled and unusable. Then I discovered the mango splitter.  Life changing, I tell you. And now I can't get enough Mango Salsa….