Make snacking simple with these 3-ingredient Apple Sandwiches with Almond Butter and Granola.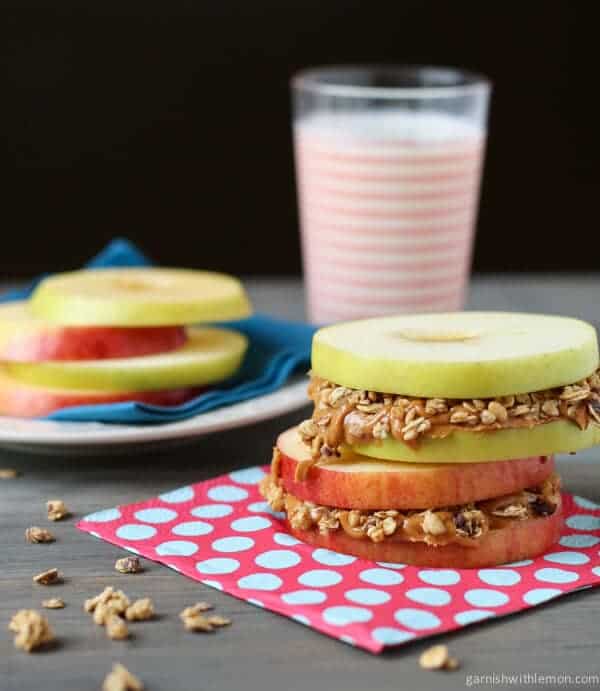 My kids come home from school completely ravenous. They drop everything (right in the doorway, usually), and make a beeline for the kitchen.
Through trial and error, I've learned that it's pointless to have a meaningful discussion with Bridget about her day until after she's had an after school snack. That's why I love these Apple Sandwiches with Almond Butter and Granola. Although they are a snap to whip together, they are totally kid-friendly and pack a protein-rich punch to ensure their bellies stay full until dinner.
These Apple Sandwiches with Almond Butter and Granola are portable and don't require refrigeration, which makes them ideal for those afternoons when we have errands or appointments right after school.
They would also be great nibbles to have on hand either before or after sports practices. Just a little something to stave off the "I'm going to die of hunger!" complaints. And assembly couldn't be simpler, although you might want to consider buying an inexpensive apple corer just to make the whole process even easier.
Now go choose your favorite granola (we're currently crushing on the Oats 'n Dark Chocolate Nature Valley Protein Crunchy Granola), your favorite apple variety and nut butter, and get snacking!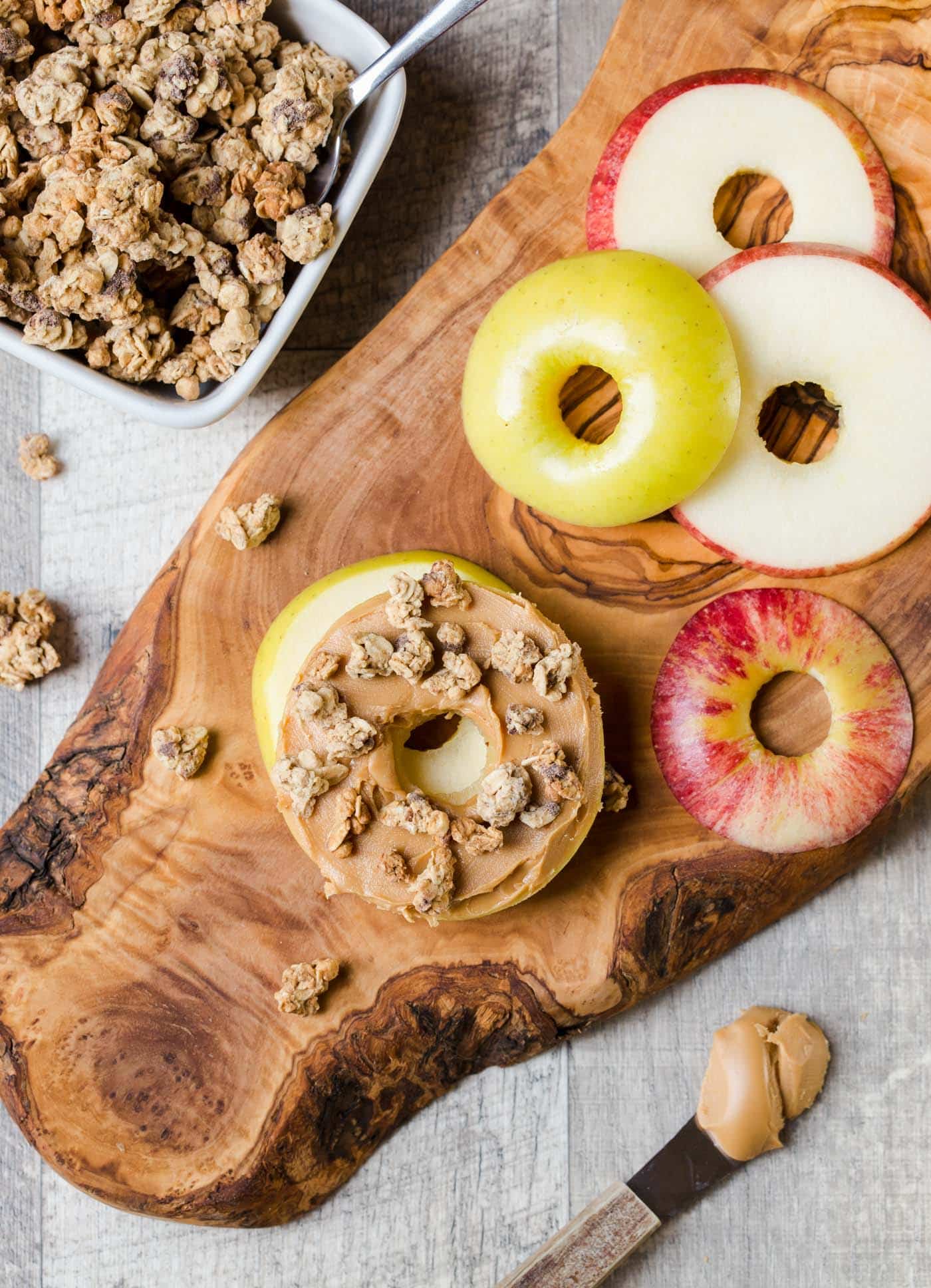 Recommended Equipment & Products:
Here are some more healthy snacks when you are on the run!
Yield: 1-2
Apple Sandwiches with Almond Butter and Granola
An easy, filling snack!
Ingredients
1 apple, cored and sliced into rings
Almond butter
Granola
Instructions
Generously spread almond butter on one apple slice.
Sprinkle granola over almond butter and top with another apple slice.
Repeat using remaining apple slices and almond butter.