Add a new flavor twist to sweet, juicy watermelon with this Watermelon Salsa recipe!
When watermelons are in season, you can never have enough recipes for using these ripe, juicy beauties. Of course, nothing beats a cool wedge of ruby red watermelon straight from the fridge, but this quick and easy Watermelon Salsa might be a close second.
Recipes that are savory and sweet at the same time have always been my jam, and this Watermelon Salsa is a prime example of that. The combination of juicy watermelon and mango along with spicy jalapeno, red onion, lime juice and a hint of chili powder ensures this Watermelon Salsa is ready-made for salty, crunchy tortilla chips and your next happy hour. And besides a little bit of chopping, this recipe couldn't be easier.
Tip: This recipe for Watermelon Salsa is also versatile. We love to spoon a few scoops of it over grilled chicken breasts that have been seasoned with cumin and chili powder. Soooo good!
Still not sold on the idea on using watermelon in salsa? Put out a bowl of regular salsa and this Watermelon Salsa at your next party and see which one is gone first! My money is on the melon.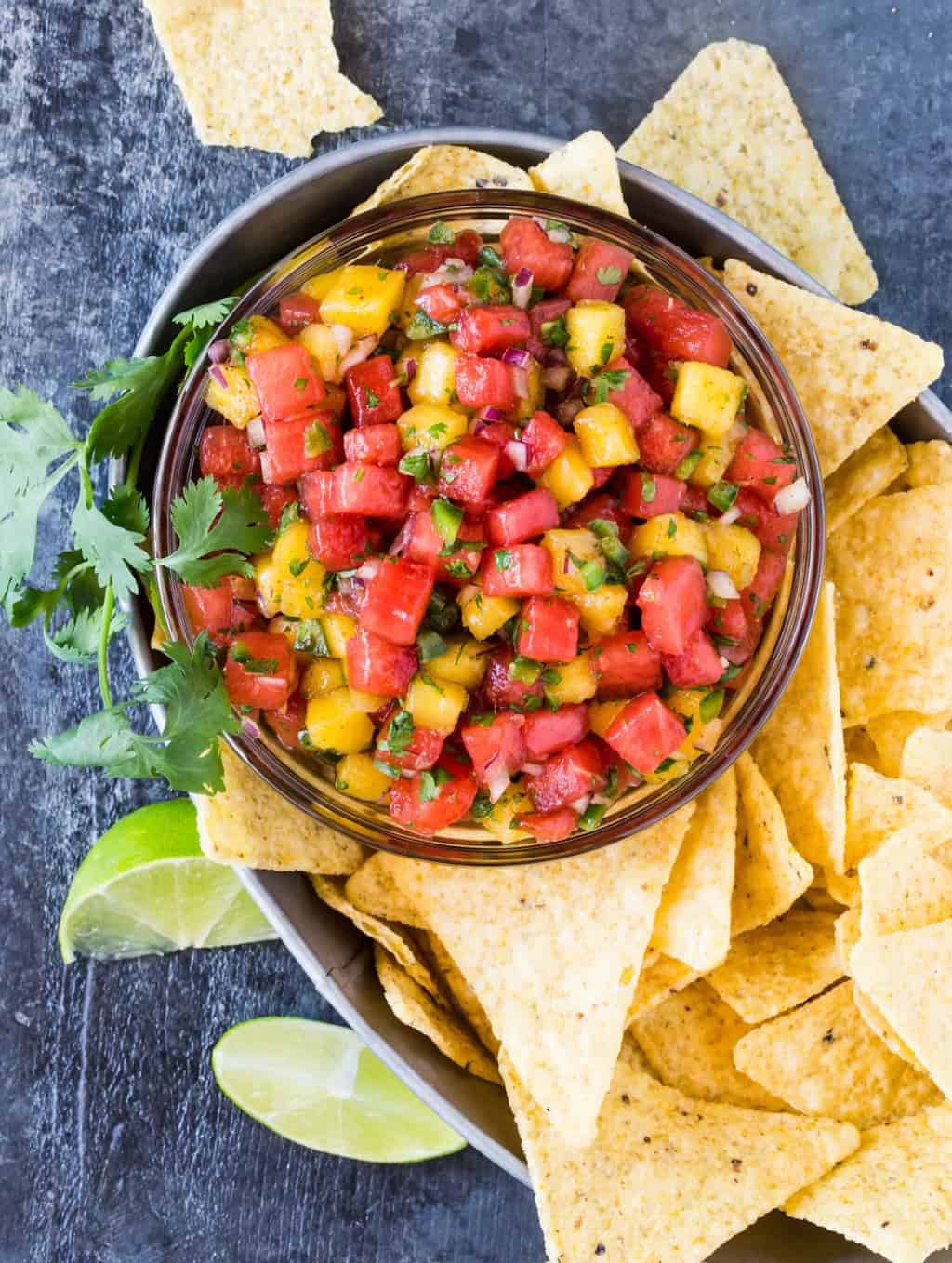 Yield: 8
Watermelon Salsa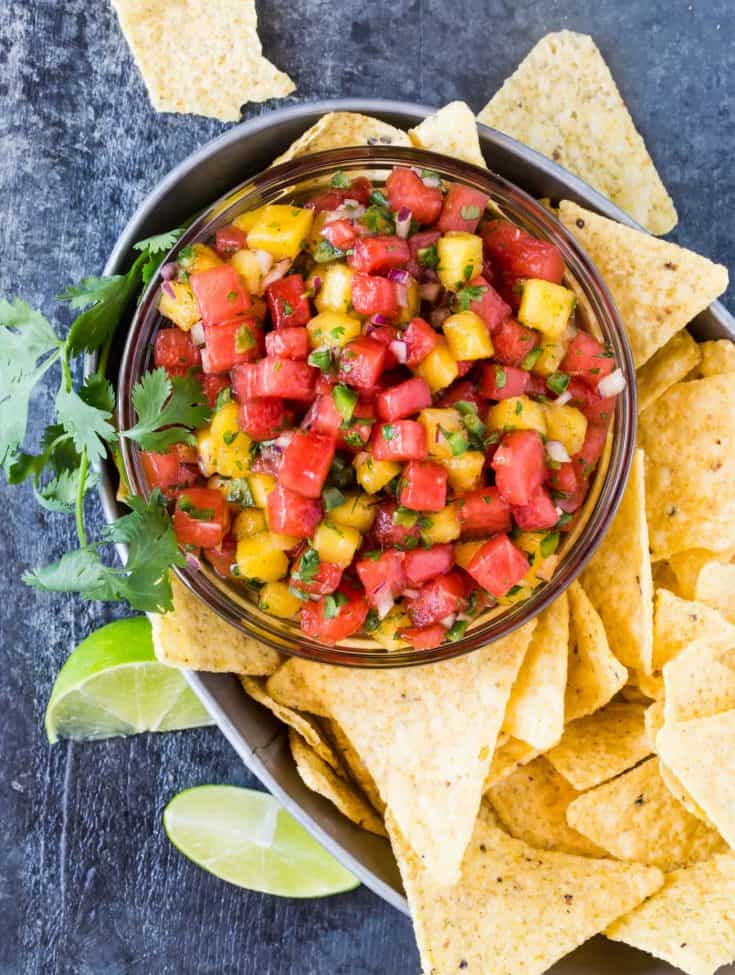 Prep Time 25 minutes

Total Time 25 minutes
Ingredients
2 cups diced watermelon
1 cup diced mango
1/4 cup diced red onion
2 tablespoons chopped cilantro
2 tablespoons finely diced jalapeno pepper
1 tablespoon fresh lime juice
1/4 teaspoon salt
1 teaspoon chili powder
Instructions
Stir together all ingredients in a bowl. Serve immediately or chill until ready to serve. 
Notes
This salsa is best the day it is made.
Nutrition Information:

Amount Per Serving: Calories: 28 Total Fat: 0g Saturated Fat: 0g Cholesterol: 0mg Sodium: 84mg Fiber: 1g Sugar: 6g Protein: 1g
Need more watermelon recipes? We've got ya: