Being a great host doesn't have to break the bank. Stock Your Home Bar with these 7 Liquor Cabinet Essentials and be ready for the holidays!
It's time for part 3 in our Stock Your Home Bar series. Now that you have the tools and the glasses you need for the upcoming holiday season, it's time to Stock Your Home Bar with the 7 Liquor Cabinet Essentials you need to fill those glasses. We'll fill you in on the basics to get your bar stocked as well as some suggested cocktails to get the party started.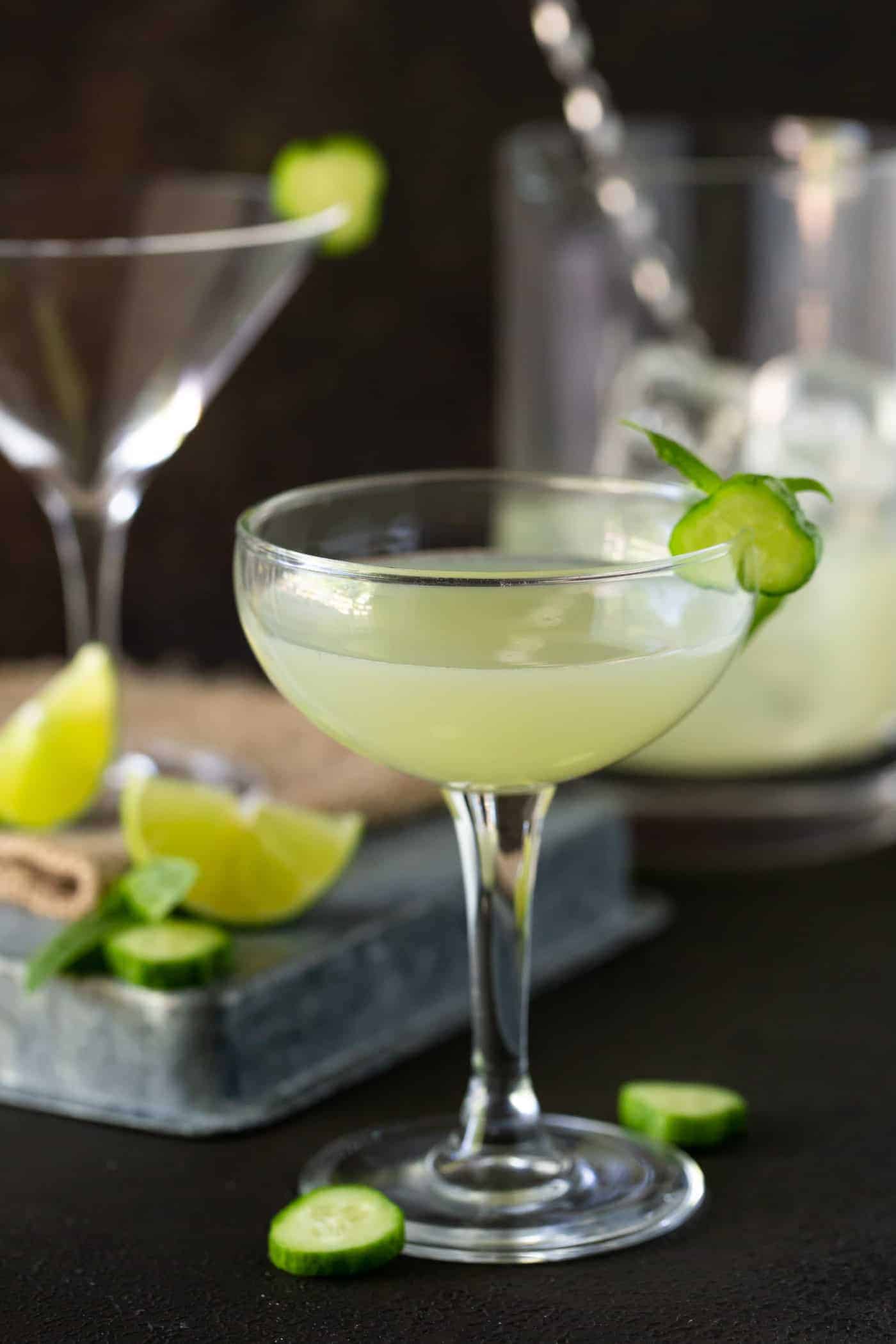 1. Vodka
There isn't a home bar that is complete without a bottle of good vodka. A tried and true vodka tonic or vodka soda is a great go-to, but there is a lot more that can be made with it than that. Vodka is a blank canvas for making really good cocktails.
Suggested Cocktails: Metropolitan Martini, Cranberry Gimlet, or Cucumber Basil Vodka Gimlet
2. Gin
Although we LOVE a good Gin and Tonic, consider branching out to include some new flavors like this Elderflower Martini or a Rosemary Gin Spritzer.
Suggested Cocktails: Aperol Gin Cocktail or Citrus Gin Soda
3. Whiskey
Nothing warms the soul like some good whiskey. Purists will drink it on the rocks, but these Ginger Whiskey Cocktails and Meyer Lemon Whiskey Sours will turn anyone into a whiskey lover!
Suggested Cocktails: Perfect Manhattan
4. Bourbon
Celebrate the holidays with a batch cocktail made with bourbon. These Bourbon Apple Cider Cocktails are the perfect way to kick off the holiday season with a group!
Suggested Cocktails: Maple Old Fashioned Cocktail or.Hot Ginger Cider Cocktails
5. Tequila
It's no secret that we are HUGE tequila fans here on Garnish with Lemon. In our opinion, those who don't love tequila haven't had a good tequila cocktail. And yes, although we love a tasty margarita, tequila is for more than just that. Try a Tequila Old Fashioned over the holidays and see what we are talking about.
Suggested Cocktails: Mexican Mimosa, Pomegranate Martini, or Raspberry Paloma
6. Rum
We aren't huge Rum drinkers but that doesn't mean that there aren't some extraordinary cocktails made with it. We love to take it beyond the "Rum and Coke" and make a Strawberry Kiwi-Daiquiri or a good mojito.
Suggested Cocktails: Bubbly Strawberry Mojito or Pomegranate Prosecco Cocktail
7. Elderflower Liqueur
This one is near and dear to our heart and probably a little (ok, a lot) outside of the norm. However, Elderflower Liqueur is a STAPLE in our home bars. Not only does it add a little sweetness to drinks without simple syrup, but it's also a great way to take an ordinary cocktail and make it special without a ton of work.
Suggested Cocktails: Elderflower Martini, Elderflower Wine Cocktails, or Elderflower Margarita