Spice up your condiment tray with Sriracha Aioli!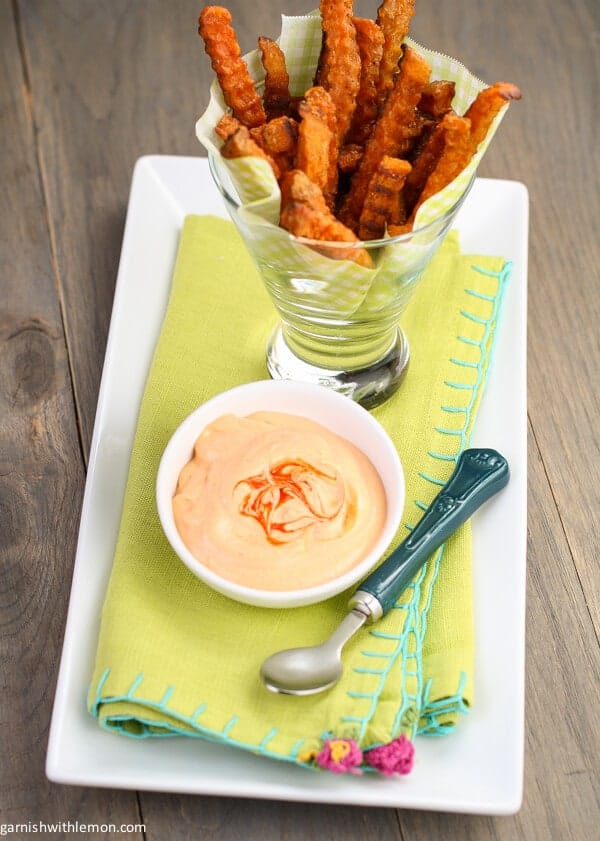 Today's post is one of the easiest ones we have on the site. In fact, it's really hard to even call it a recipe, BUT it is so delicious I just had to share it with you: Sriracha Aioli. Seriously, the. best. condiment. Ever. Last month, we were out downtown to celebrate Anna's big 4-0 and stopped at Murray's, a fabulous steakhouse in downtown Minneapolis, for some killer drinks and a few appetizers. Local peeps, if you haven't been in since the remodel, you definitely need to check it out as the bar menu is amazing. We ordered truffle fries (how can you go wrong?), and they came with Sriracha Aioli – absolutely brilliant! And super simple to tailor to your taste. Like heat? Be generous with the Sriracha or use a little less to tame it down. How easy is that? And the menu items you can use it on are nearly endless. We paired it with sweet potato fries, but use your imagination because this Sriracha Aioli deserves a lot of love.
Are you on Instagram? Anna and I are in Miami this weekend for BlogHer Food 2014. Follow along on Instagram and Twitter as we will be tweeting and Instagramming our adventures with the hashtag #BlogHerFood. We are looking forward to meeting some fellow bloggers, catching up with good friends, taking in the conference learnings and checking out the Miami food scene. If you've got any suggestions for Miami restaurants, send them our way! 

Ingredients
1

cup mayonnaise (I used olive oil based mayo)

1

tablespoon Sriracha sauce
Instructions
Mix ingredients together in a small bowl. Add more or less Sriracha depending on your taste. Keep refrigerated.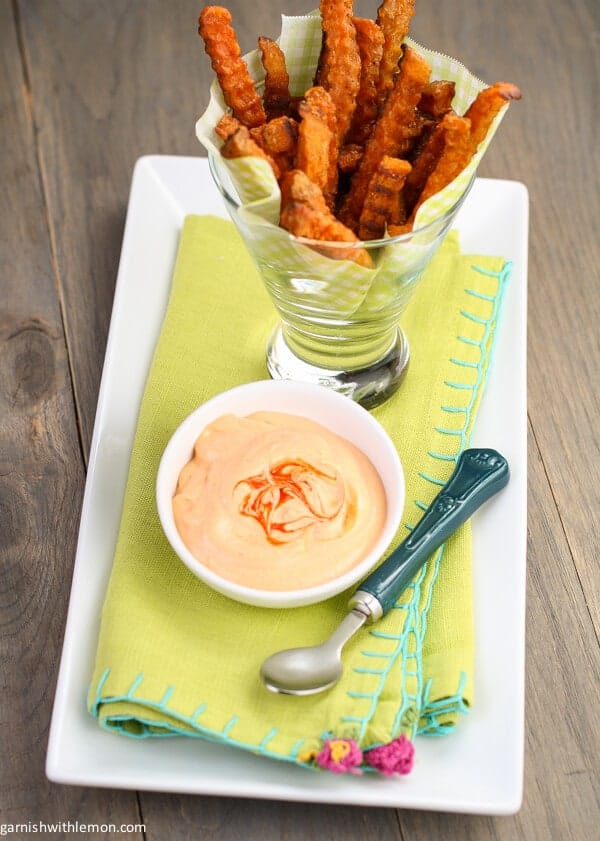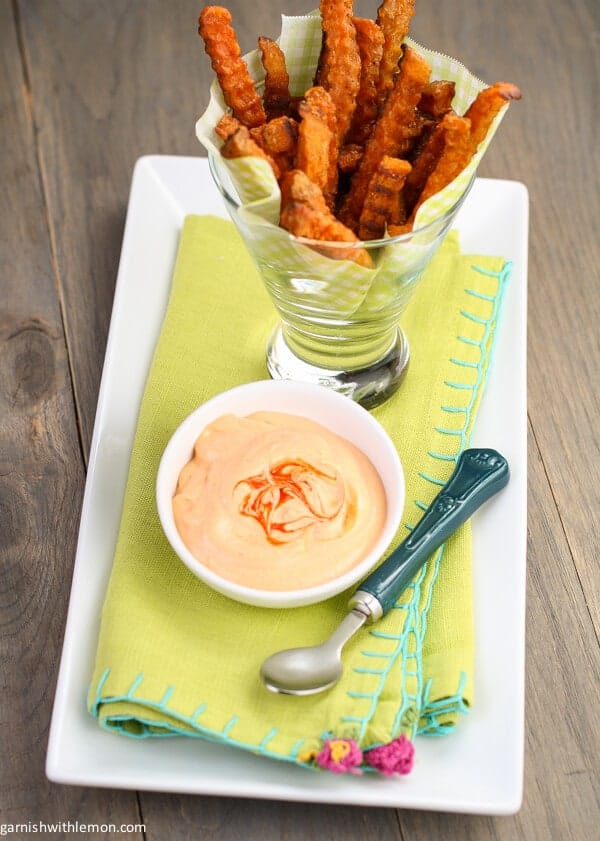 Did you make this recipe? We'd love to see it! Snap a pic of your creation and tag it #GarnishWithLemon. We might even feature your photo on social media!