Calling all lemon lovers! Brighten up any gathering with Our 8 BEST Lemon Recipes.
Have a drawer full of lemons and wonder what to make with them? Whether you are looking for a batch cocktail recipe, savory sides or sweet treats, we've got you covered with these go-to lemon recipes. Lemons are such a versatile ingredient to use in the kitchen and can make an ordinary dish sparkle with flavor.
The Best Lemon Cocktail Recipes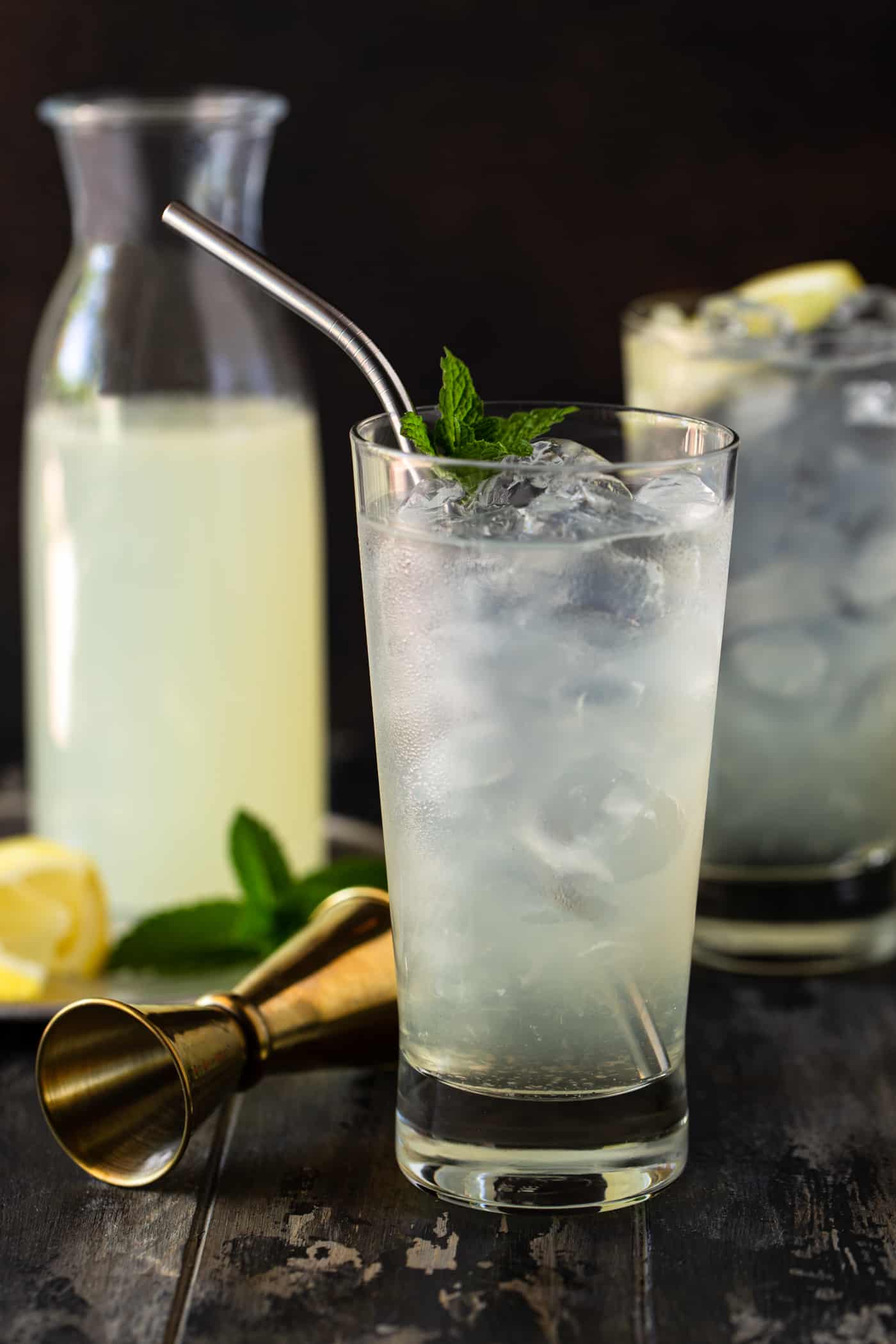 Everyone knows that a good party starts with tasty cocktails. Splurge on some fresh squeezed lemonade for this Elderflower Vodka Lemonade. When you only have four ingredients in a drink, only use the best as it definitely makes a difference We added a shot of our favorite elderflower liqueur to make an ordinary drink fancy enough for guests.
Batch cocktails don't get much easier than Sangria Lemonade. Just pour, stir and refrigerate for an hour to let the flavors develop and your cocktails are set. That's my kind of entertaining. Tasty, easy and no fuss.
The Best Savory Lemon Recipes
Who says that desserts and drinks get all the lemon love? This Arugula Salad with Lemon Vinaigrette is hands-down our favorite salad. You won't believe the flavor that is packed in this little bowl of goodness!
You can never go wrong when you serve dips. Looking for an appetizer that is a little lighter? This Lemon Artichoke Dip recipe is a light and bright spin on a classic recipe.  You're only a handful of ingredients away from appetizer heaven.
The Best Lemon Recipes for Brunch 
Move over plain muffins. These Blueberry Lemon Poppyseed Muffins combine all of our favorite breakfast flavors in one spectacular mash-up muffin. Bake a double batch and freeze the extra for your next Sunday brunch!
Cake for breakfast? Yes, indeed! A drizzle of herb-infused simple syrup keeps this citrusy Lemon Thyme Breakfast Cake moist and flavorful!
The Best Lemon Bar recipes
You can never go wrong with lemon bars. Why choose between lemon and blueberry when you can have the best of both worlds? These light and fluffy Lemon Blueberry Cheesecake Bars are always a crowd favorite!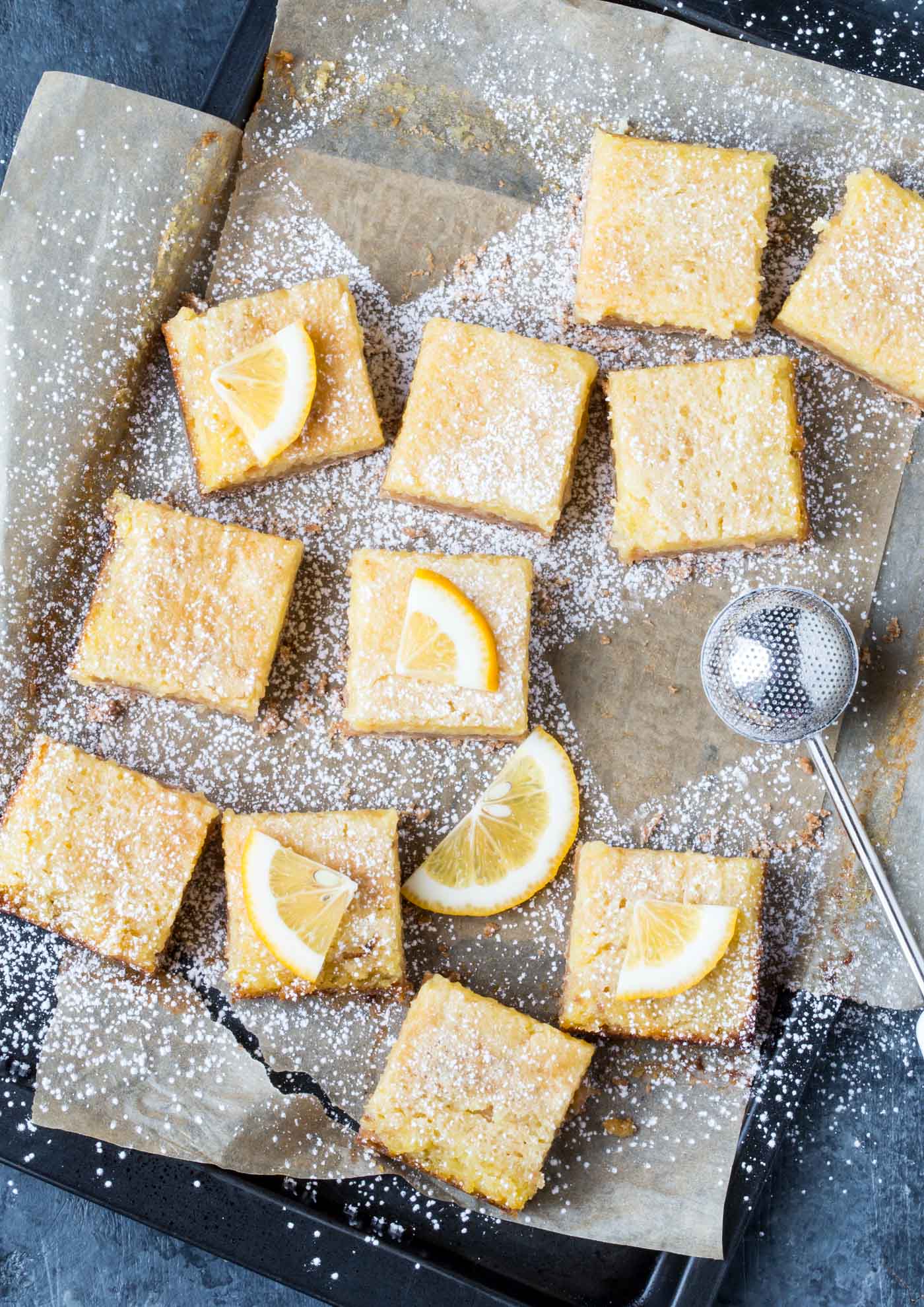 Love lemon squares? Our Coconut Lemon Bars add a tropical flair to the traditional lemon bar recipe. This make-ahead dessert disappears every time we make it!
Looking for more citrus goodness? Lemon lovers can never have too many choices. You'll love any one of these tasty lemon recipes!
Greek Yogurt Lemon Poppyseed Bread- Garnish with Lemon®
Honey Lemon Chicken Rice Bowls- Crunchy Creamy Sweet
Roasted Asparagus with Lemon Vinaigrette- Garnish with Lemon®
Roasted Lemon Chicken and Green Beans Sheet Pan Meal- Kalyn's Kitchen
Meyer Lemon Whiskey Sours- Garnish with Lemon®
Our 8 BEST Lemon Recipes
Calling all lemon lovers! Brighten up any menu with one of our 8 Best Lemon Recipes!