Need an easy way to get breakfast into anyone? The solution is easy with this protein filled Oatmeal Breakfast Cookie.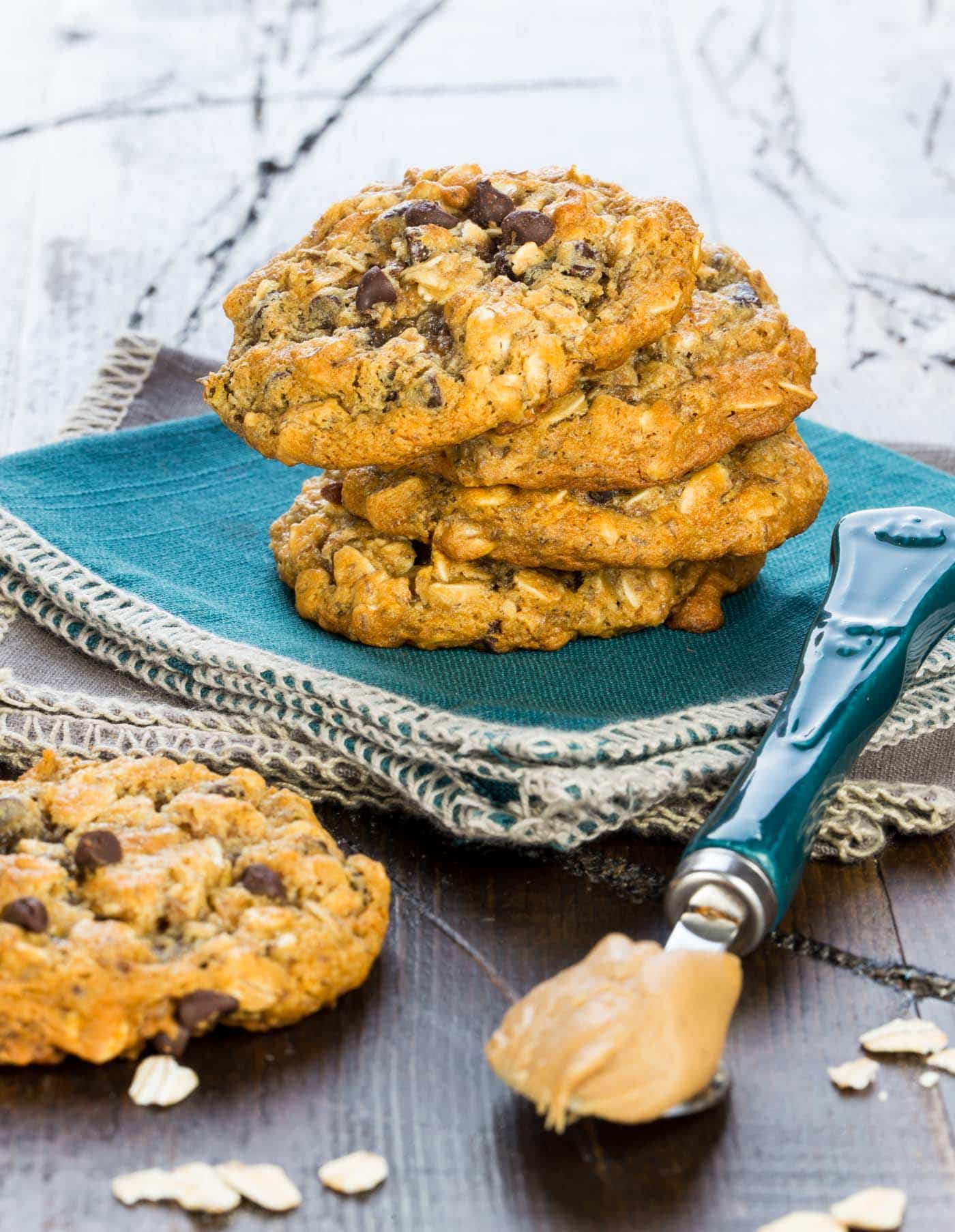 Summer break just started, and it is going to be an adjustment period for all of us. Gone are the schedules of the school year and with that comes eternal snacking. Please tell me I'm not the only one.  You see, one of my biggest battles with my daughter is breakfast. She doesn't like to eat breakfast, and there wasn't anything that sold her on it until the Oatmeal Breakfast Cookie arrived. Yes, you read that right, Oatmeal Breakfast Cookie. 
Greta's quote the first time I made these was, "Cookies for breakfast? I'm in."  I never thought the day would come when I could get my children (and my husband) to eat flax meal, almond flour and agave syrup – willingly. Even asking for more. This is life-changing people. Life-changing. Of course, I added a few chocolate chips to make it seem more like a regular cookie, but to get her to eat the added protein that will keep her full until lunch, a few chocolate chips is nothing.  No white sugar, no butter, and my family eats them. If you know us, you know how big of a feat this really is. And you should be running to the store for ingredients to make these cookies. They are that good. And good for you. 
So here we are, ready for summer, armed with the Oatmeal Breakfast Cookie. And when they eat these for breakfast, they don't spend the morning snacking. What do your kids eat for breakfast? I'm always looking for new recipes to get a nutritious breakfast in my kids. I'd love to see your ideas!
Tip
: This
lifter
is a workhorse in my kitchen! It is the only one I use when I'm making cookies!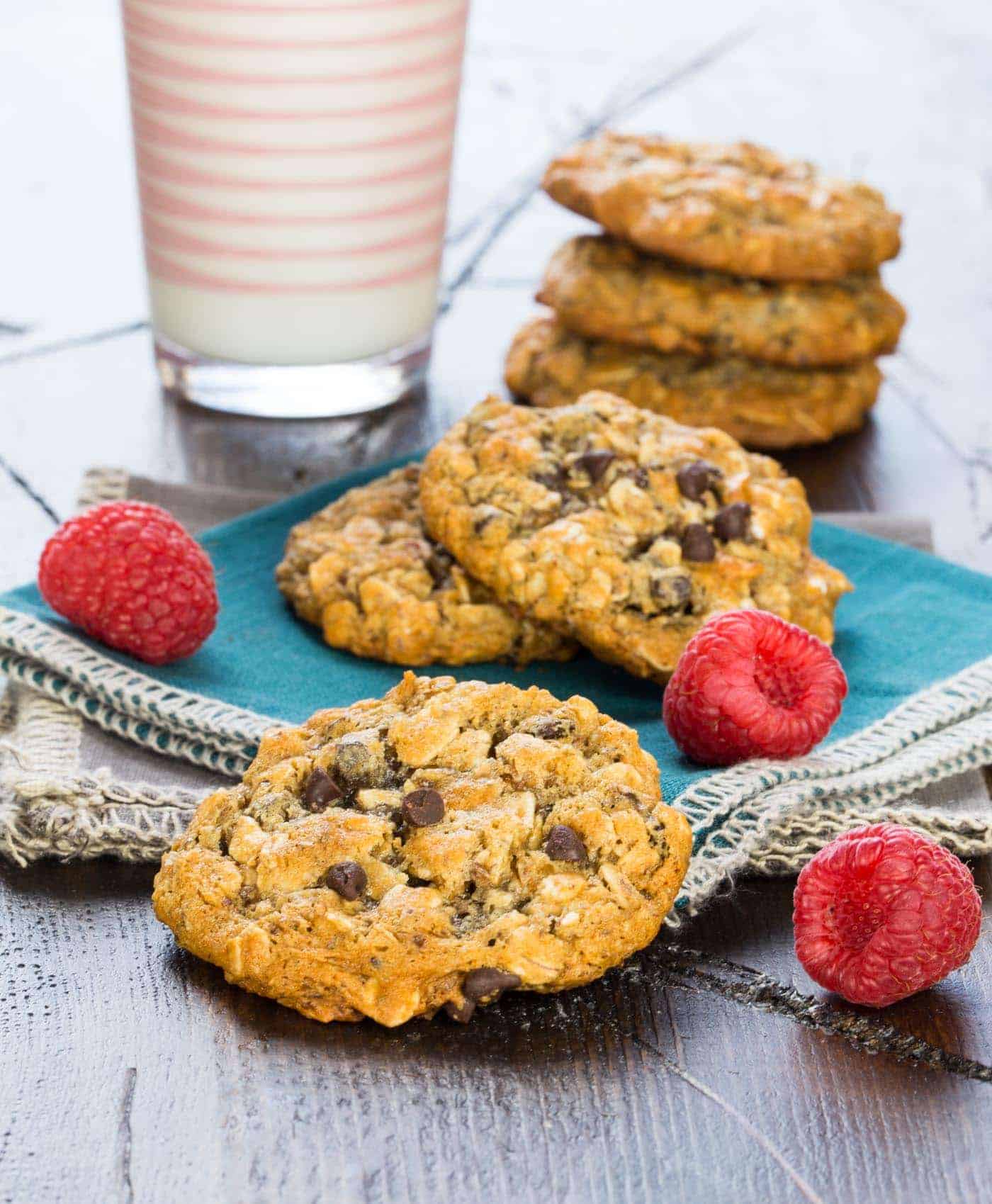 30
adjust servings
Ingredients
1/2

cup almond flour

1 1/2

cups old fashioned oats

1/3

cup ground flax meal

1 1/2

teaspoon baking soda

1/2

teaspoon salt

1/2

cup peanut butter

1/4

cup canola oil

2/3

cup agave

1

egg

1 1/2

teaspoons vanilla

1

cup semi-sweet chocolate chips
Instructions
Preheat oven to 375 degrees.
Mix dry ingredients in a large bowl and set aside.
In the bowl of a food processor, place the peanut butter, canola oil, agave syrup, egg, and vanilla. Mix until thoroughly blended together (1-2 minutes). Pour over dry ingredients and stir until combined. Add chocolate chips and mix well.
Drop by spoonful onto cookie sheet and bake for 7 minutes. (I used a mini cookie scoop for mine.)
Remove from cookie sheet and cool on wire rack.
Did you make this recipe? We'd love to see it! Snap a pic of your creation and tag it #GarnishWithLemon. We might even feature your photo on social media!