Oh yes, chocolate and mint can be GOOD for you! See for yourself with our Mint Chocolate Green Smoothie.
I swear this Mint Chocolate Green Smoothie can't actually be good for you. If I didn't make it myself, I would never have guessed that it is full of healthy goodness.
I have a few green smoothies that I always keep in my breakfast rotation (our Spinach Banana Protein Smoothie and Sheila's Mango Ginger Power Smoothie are two of my favorites), but sometimes I crave want something a little more decadent to jumpstart my day. This Mint Chocolate Green Smoothie tastes more like a milk shake than a smoothie, which means my kids are all over it, especially when I dress it up with a little whipped cream and chocolate chips on top. Dessert for breakfast anyone?
Now I realize that I'm negating some of the health benefits of this smoothie by adding whipped cream and extra chips on top of the smoothie, but I'd venture to say the nutritional content of this smoothie is still pretty solid. I'm certainly no dietician, but protein-rich vanilla Greek Yogurt combined with calcium-loaded fresh spinach and omega-3-abundant avocado certainly help tip the scales on the positive side. Trust me; there is no way I'm getting Grady to eat fresh spinach in the morning unless it's pureed inside a smoothie, so the mint chocolate combo is just an added bonus.
Dare I say, you could also make a thicker version of this smoothie and serve it in parfait glasses as an easy, healthy dessert. You could gussy up the name to sound like a fancy French dessert (menthe chocolat mousse, anyone??). But really, there is not need to disguise the fact that this Mint Chocolate Green Smoothie is just plain GOOD. And it definitely deserves a spot in your green smoothie arsenal.



Yield: 1
Mint Chocolate Green Smoothie
Prep Time 5 minutes

Total Time 5 minutes
Ingredients
3/4 cup vanilla greek yogurt
1/2 cup tightly packed spinach
1/3 - 1/2 cup milk (depending on how thick you like your smoothies)
5 ice cubes
1/2 avocado
1/2 tablespoon honey
1 tablespoon chocolate chips
1/4 teaspoon pure mint extract
Instructions
Combine all ingredients in a blender and puree until smooth.
Banish smoothie burnout with these tasty options:
Ginger Peach Green Tea Smoothie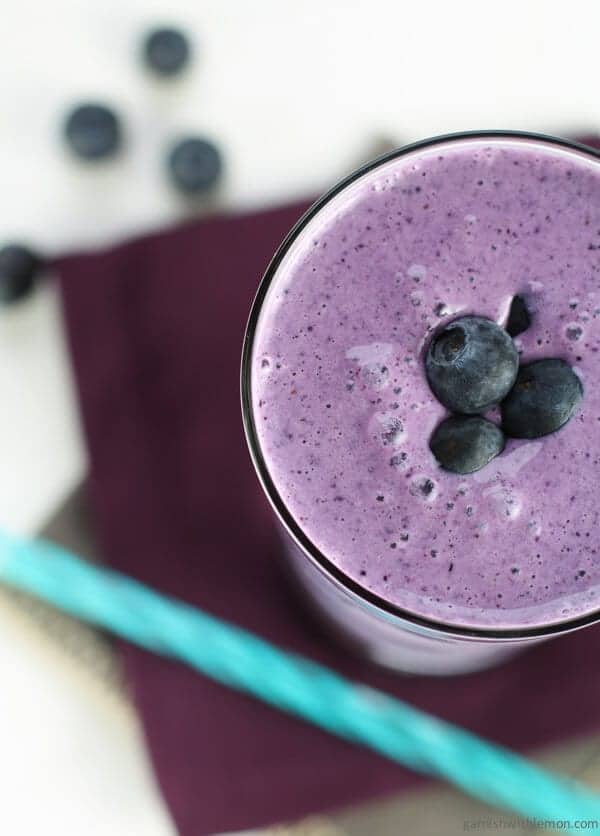 Blueberry Oatmeal Smoothie
25 Delicious Smoothies to Jumpstart the New Year