Choose any of these 11 delicious Make Ahead Breakfast Recipes for a Crowd and cross "waking up early" off your to-do list! 
Nothing beats a little preparation to help keep the stress at bay during the busy holiday season. For example, if you're entertaining, get your dishes out ahead of time to make sure you have exactly what you need. Pick up your groceries early in the week to avoid the crush of last minute shoppers. And whenever you can, choose recipes that can be made ahead of time.
Breakfast is often overlooked during this time of year when big turkey dinners and cocktail parties fill up the calendar. But since a lot of us are hosting friends and family overnight in our homes over the next month, breakfast can't just be a side show. Check out our list of 11 Make-Ahead Breakfast Recipes for a Crowd to create a morning meal for your guests that rivals even the best holiday food spread out there - and do it all without having to wake up early to make it happen.
Savory Recipes:
1. Tuscan Stratas: Sure you can make this in one big casserole dish, but it's just as easy to make individual servings in muffin pans. Plus the individual servings mean more room on your plate to enjoy a bit of everything on the buffet table. #Winning
2. Overnight Breakfast Enchiladas: Our families go crazy for any sort of Mexican food, but until now we've never thought to extend that love to breakfast. Not only is this dish gorgeous, Katerina even went the extra step of "healthifying" this recipe by using turkey sausage. What's not to love?
3. Sausage and Gravy Breakfast Casserole: Aimee took a classic diner dish - biscuits and gravy - and make it possible to enjoy at home in my jammies. She's my new hero.
4. Overnight Fireman's Breakfast Casserole: This is my mother-in-law's signature brunch dish. You know the kind that originated in some church cookbook decades ago? Those tried and true recipes are some of my absolute favorite.
5. Slow Cooker Breakfast Casserole: You know we're pretty tight with our slow cookers here, but Holly takes that appreciation to a new level with this breakfast casserole recipe. Hash browns? Yes, please!
Sweet Recipes:
6. Overnight Caramel Roll French Toast: We've got the best of both worlds here. You get the gooey caramel roll factor and the syrupy goodness of french toast all with make ahead convenience.
7. Cherry Crisp Coffee Cake: Who can resist that frosting and cherry crumble topping? Jocelyn nailed it with this baby. We dare you not to sneak a corner out of the pan.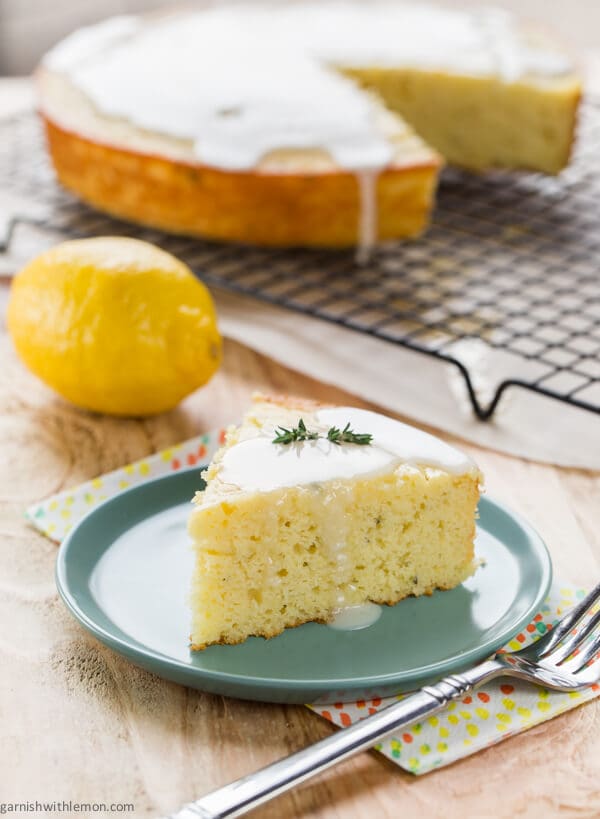 8. Lemon Thyme Breakfast Cake: Yes, you CAN justify cake for breakfast. This sweet but not too sweet breakfast goodie steers clear of sugar overload thanks to bright lemon and herbal thyme flavors.
9. Overnight Strawberry-Eggnog French Toast Breakfast Casserole: We love how Toni incorporated a classic holiday beverage - eggnog - into her breakfast casserole recipe. Ingenious!
10. Grandma's Sour Cream Coffee Cake: Another family favorite recipe. This time it's my Grandma's recipe for coffee cake. No dry mouthfuls of cake here thanks to the tangy sour cream.
11. Overnight Pancake Casserole: How clever is this recipe for using pancakes in a breakfast casserole? Bravo, Heather, bravo.
Looking for more ideas? Follow our dedicated Breakfast and Brunch boards on Pinterest!
Follow Garnish with Lemon's board Brunch Ideas on Pinterest.Follow Garnish with Lemon's board Breakfast Recipes-Savory and Sweet on Pinterest.