Just say no to plain boring mimosas! We created this Grand Orange Mimosa recipe with freshly squeezed orange juice and Grand Marnier to transform an ordinary mimosa into an outstanding one.
A traditional mimosa can be kind of boring. They are good and all, (I mean, we're talking bubbles, so you really can't go wrong) but why settle for good when you can add a few more ingredients and get a Grand Orange Mimosa that will knock your socks off?
What is the best orange juice for mimosas?
A Grand Orange Mimosa starts with freshly squeezed orange juice. Please don't skip this critical step. Buy freshly squeezed juice at the store or take a few extra minutes to squeeze your own juice. Any kind of orange will work. I've tried Blood Oranges, Cara Cara Oranges and just plain navel oranges. The only difference between them is how much simple syrup you use – less for sweeter oranges, more for tart oranges. (So if you're counting, that's a lot of mimosas, right? But it's all in the name of recipe testing. What can I say? This mimosa recipe is solid. I'm a giver like that.)
What other ingredients do you need to make this Grand Orange Mimosa recipe?
Not many. I amped up the orange taste with Grand Marnier, added a little simple syrup and topped it off with my favorite Prosecco. You can use your favorite sparkling wine – just make sure it is on the drier side otherwise your drink will be too sweet.
Once you try this tasty cocktail, you'll never drink a plain mimosa again. It's easy to make but totally worth a couple of extra steps. Sunday brunch can't come soon enough. Who's coming over?
Grand Orange Mimosas for everyone.
Having a large group for brunch? Set up an Easy DIY Mimosa Bar and let your guests do the work!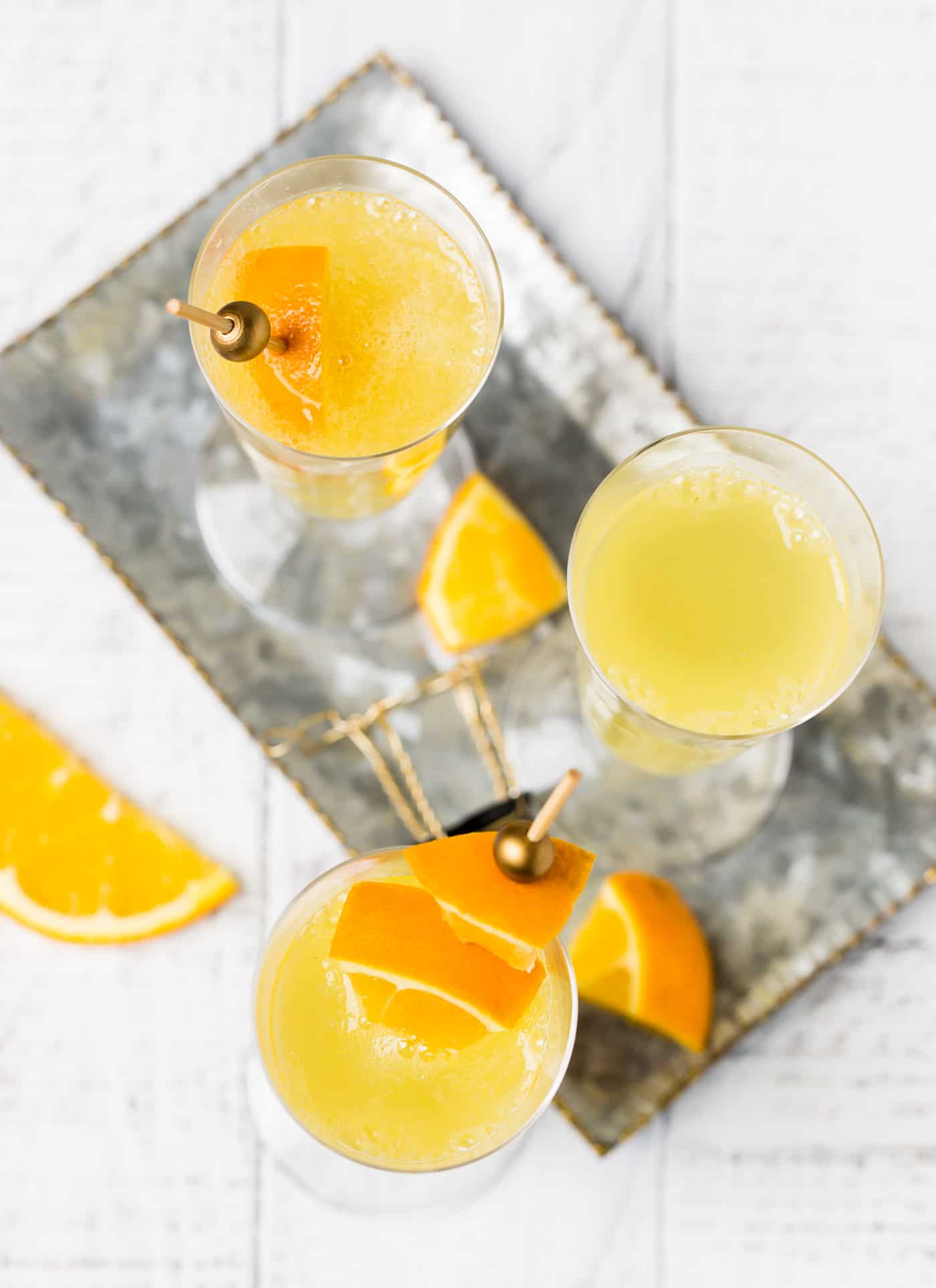 If you like this Grand Orange Mimosa recipe, you'll love these other brunch cocktails!
Ginger Grapefruit Prosecco Cocktail – Garnish with Lemon®
Peach Prosecco Fizz – The Cookie Rookie
Raspberry Paloma -Garnish with Lemon®
Sparkling Tropical Mimosa Punch – Noble Pig
Elderflower French 75 – Garnish with Lemon®
Yield: 1
Grand Orange Mimosa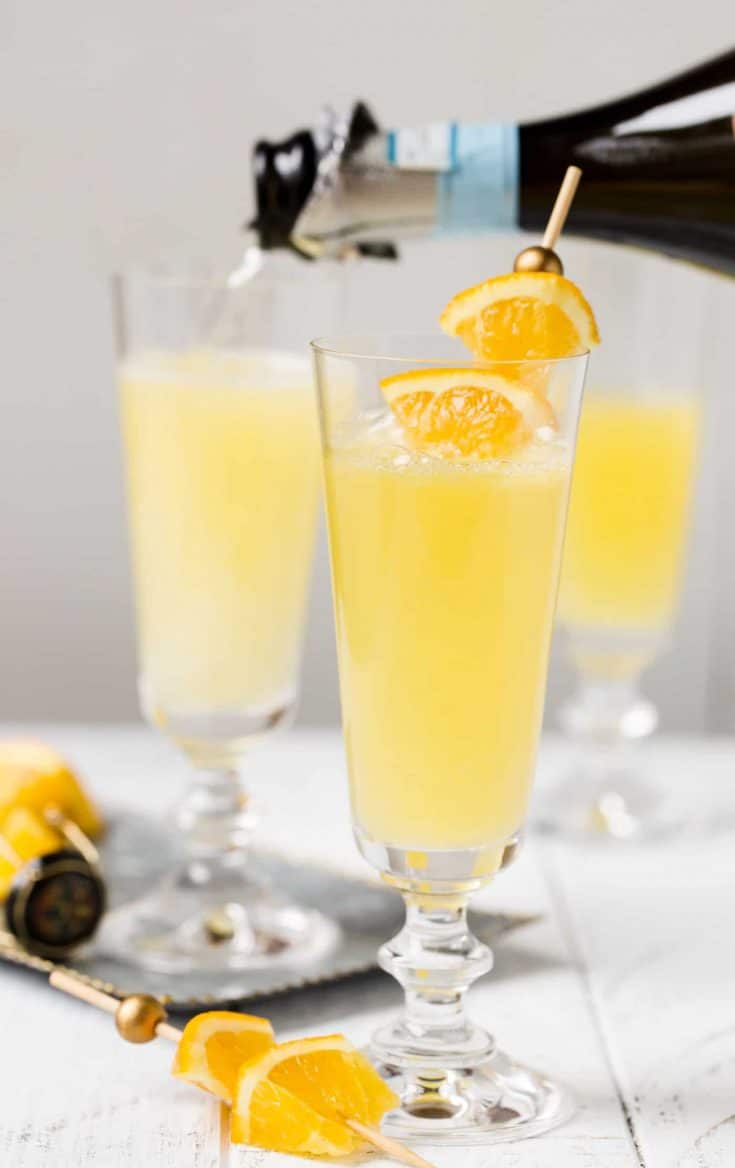 Ingredients
2 parts freshly squeezed orange juice, chilled
1/2 - 1 part simple syrup
1 part Grand Marnier
Prosecco or Champagne, chilled
Instructions


Pour juice, simple syrup and Grand Marnier in a champagne flute. Top with Prosecco and serve immediately.