Hosting book club this month? We've got you covered with our Fall Book Club Menu! 
We're back, as promised, with our fall book club menu. Do you guys remember how this all started? Our friend, Rachel, who used to be in our book club (but has since moved away) was persistent with her requests to "Just tell me what to make when I host book club this month!". Literally. If you need a refresher, check out our first post in the series here. So we thought why not share some of our favorite book club noshes with our readers, too? 
We know fall can be a crazy time of year with the holidays quickly approaching, but don't neglect that girl time. A few hours of good food, friends and wine does wonders for the soul. And with that in mind, here are some tasty bites for your fall-themed gatherings - literary or not!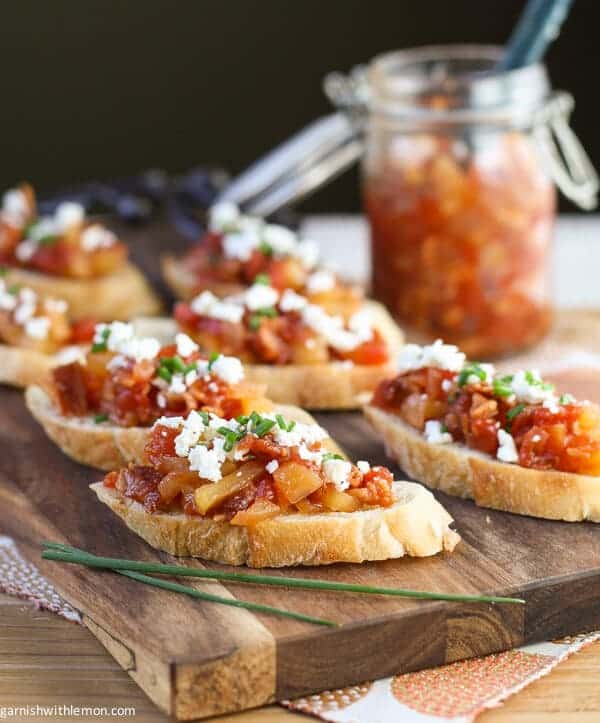 Crostini with Savory Tomato, Bacon and Apple Jam: Make the jam a few days ahead of time, so assembly is quick and easy the night of your party. The jam is also killer on grilled pork, too. Just sayin'.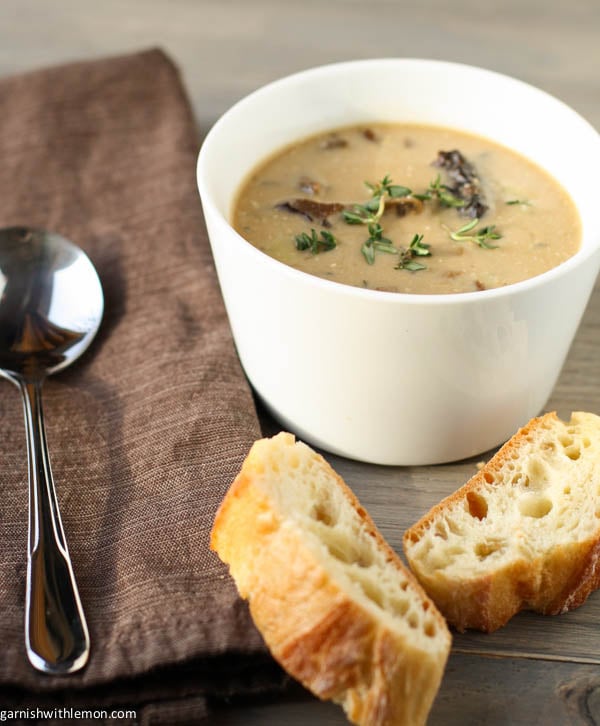 Creamy Porcini Soup: Chilly fall evenings call for belly-warming soup. This rich mushroom soup is seasoned with thyme and garlic. Don't forget extra crostini. 
Roasted Butternut Squash Naan Pizza: Who can say no to "pizza"? It's also a great way to use up any leftover squash you have in your fridge.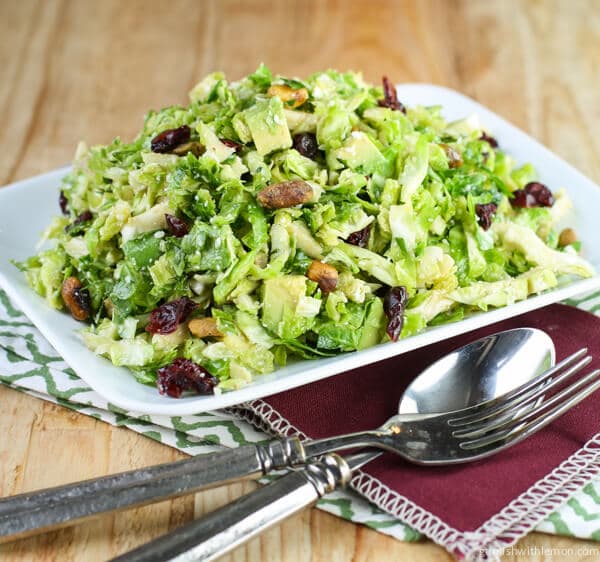 Shaved Brussels Sprouts Salad with Citrus Vinaigrette: My new favorite way to eat brussels sprouts, complete with craisins, pistachios and avocado. Gotta get those greens in before you hit the dessert platter, right?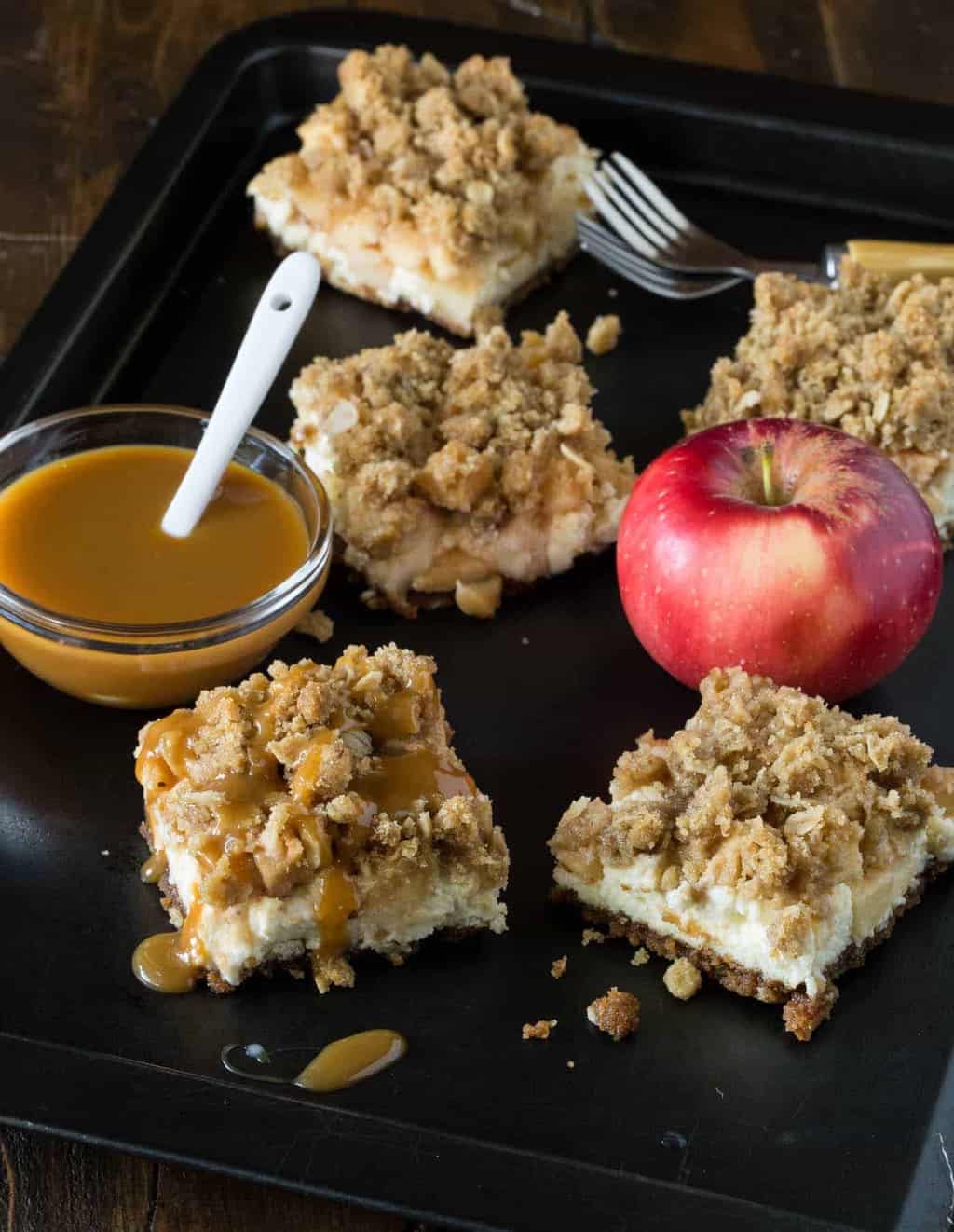 Caramel Apple Cheesecake Bars with Biscoff Cookie Crust: There is enough goodness in the title that little needs to be said about this dish. Except make it. Now. 
The nights are growing longer, and all I want to do is snuggle under a blanket with a good read and a glass of wine. What are you reading this month? We're always looking for great suggestions. Send 'em our way!