Today's 3-ingredient Elderflower Margarita recipe is brought to you just in time for summer sipping season. Cheers!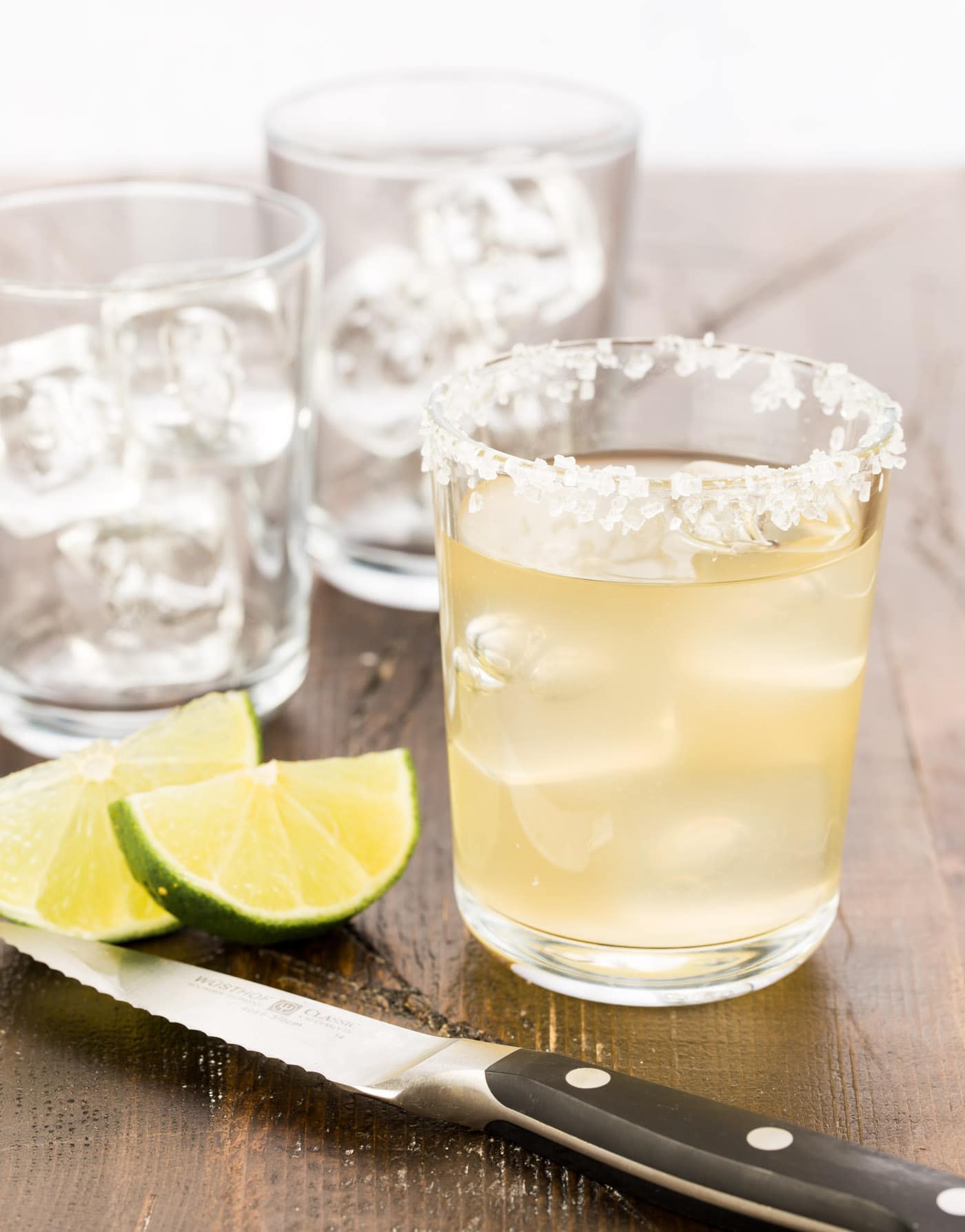 We could hardly let Cinco de Mayo come and go without bringing you a chance to sample a new margarita, could we?
You know we take our tequila cocktails seriously around here, and this margarita is no exception. So grab a pitcher, a few glasses and some comfy deck chairs because this 3-ingredient Elderflower Margarita will definitely make you want to stay awhile!
Now I'll admit, as much as I love elderflower liqueur, I've never had it in a margarita. My first thought was that it would be too sweet, but boy was I wrong. The floral notes of the elderflower liqueur are a natural complement to the herbal, woodsy flavors of the reposado tequila. Add a shot of freshness with some tangy lime juice, and you have yourself a first-class cocktail. Plus you can just as easily make a big pitcher of these Elderflower Margaritas for an impromptu happy hour as you can make one for yourself after a long day.
Simple? Yes. Dangerously so? Definitely.
Make ahead tip: Stock up on limes when they are on sale at the store and juice a whole bunch at once. Freeze them in ice cube trays and defrost as needed.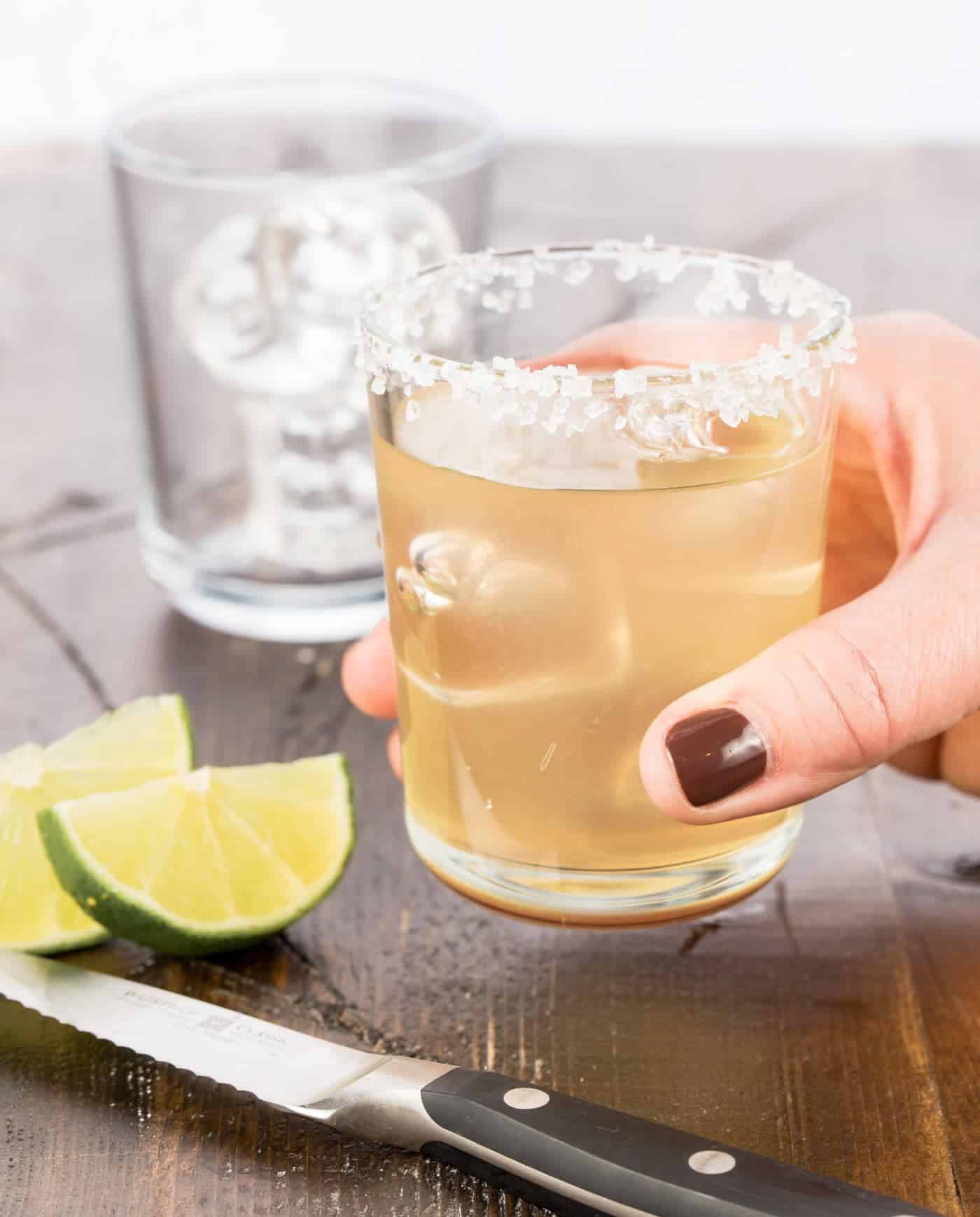 Yield: 1 cocktail
Elderflower Margarita
Ingredients
3 parts reposado tequila
2 parts elderflower liqueur
1 part fresh lime juice
Instructions
Place tequila, elderflower liqueur and lime juice in a cocktail shaker filled with ice. Shake vigorously for 20 seconds. Pour into ice filled lowball glasses (with salted rims, if desired).