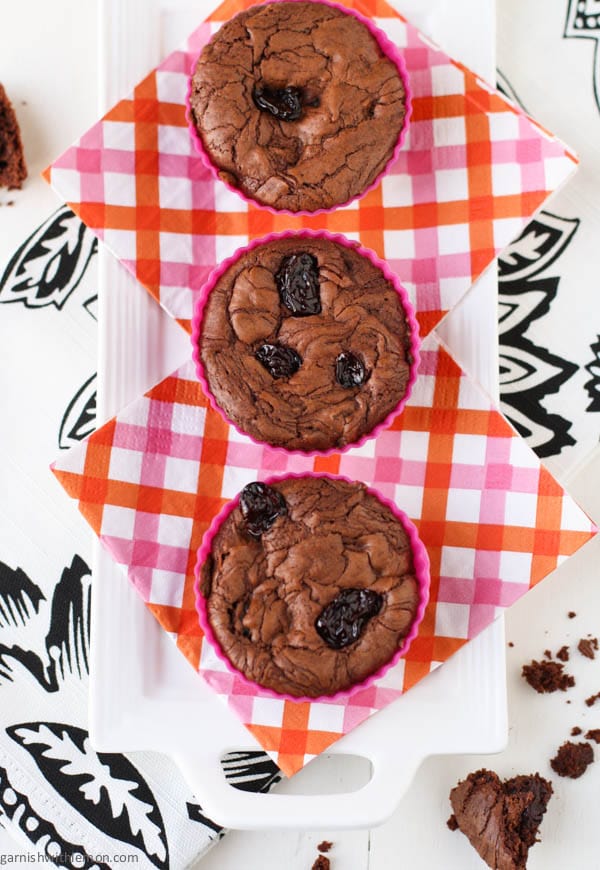 I love surprising my kids with something special for breakfast in the middle of the week. These Chocolate Muffins with Dried Cherries are a sinfully delicious way to kickstart any day, but they make Wednesdays that much more bearable. I mean, really, who WOULDN'T be excited to wake up to the aroma of chocolate wafting through the house? 
I think bittersweet chocolate is the best choice for these muffins. It gives them a deep, chocolatey taste that is balanced by the sweet and tart flavors of the dried cherries. They aren't cloyingly sweet like a brownie, but they are definitely rich-tasting. As you can see, I baked some of the muffins in my heart-shaped pan in honor of Valentine's Day, but they are just as delicious when made in regular muffin cups. 
Now chocolate muffins aren't the healthiest start to the day, but everyone needs to splurge now and then (and find a way to get through the mid-week slump). Do you ever shake up your morning routine during the week? Would love to hear how you make breakfast more "unexpected" for your family!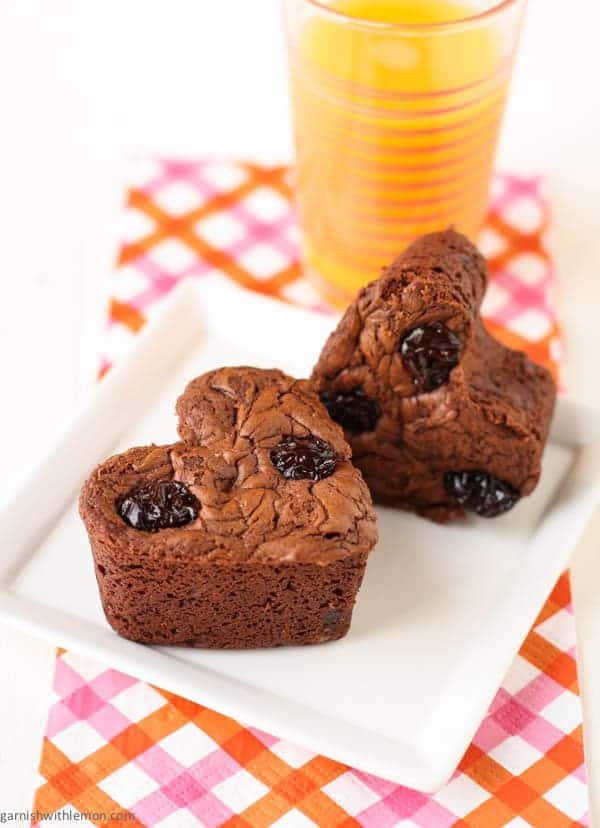 Chocolate Muffins with Dried Cherries
12
adjust servings
Ingredients
6

ounces bittersweet chocolate, chopped

6

tablespoons unsalted butter, cut into pieces

1/2

cup all-purpose flour

1/2

teaspoon baking powder

1/4

teaspoon salt

2

large eggs

2/3

cup granulated sugar

1

teaspoon vanilla extract

2/3

cup dried cherries
Instructions
Preheat oven to 325 degrees. Grease muffin pan or use muffin cup liners.
In a small saucepan, bring a cup or so of water to a simmer. Place chocolate and butter in heatproof bowl and place it on top of the saucepan. (Make sure the bowl does not touch the water.) Melt the butter and chocolate together, stirring occasionally. Remove from heat when smooth and set aside to cool slightly.
In another small bowl, whisk together flour, baking powder and salt.
In a large bowl, combine eggs, sugar and vanilla. Beat on medium-high speed of a mixer until doubled in volume (about 2 1/2 minutes for me). Gently stir in the flour mixture, the chocolate mixture and dried cherries until just combined.
Divide the batter into the muffin cups and bake for about 20 minutes. You want a toothpick inserted in the middle of the muffins to come out with just a few crumbs. Remove from oven and allow to cool for 5 minutes then remove from muffin pan. Finish cooling the muffins on a wire rack.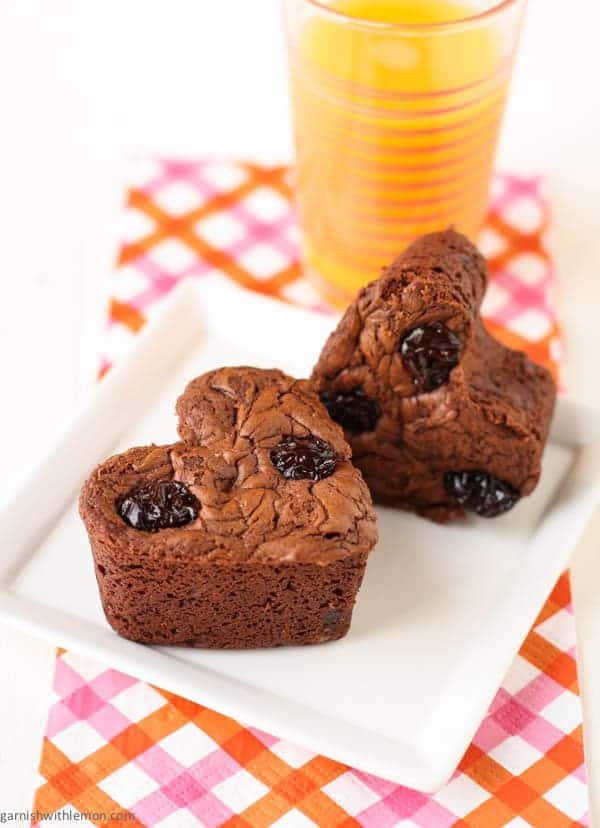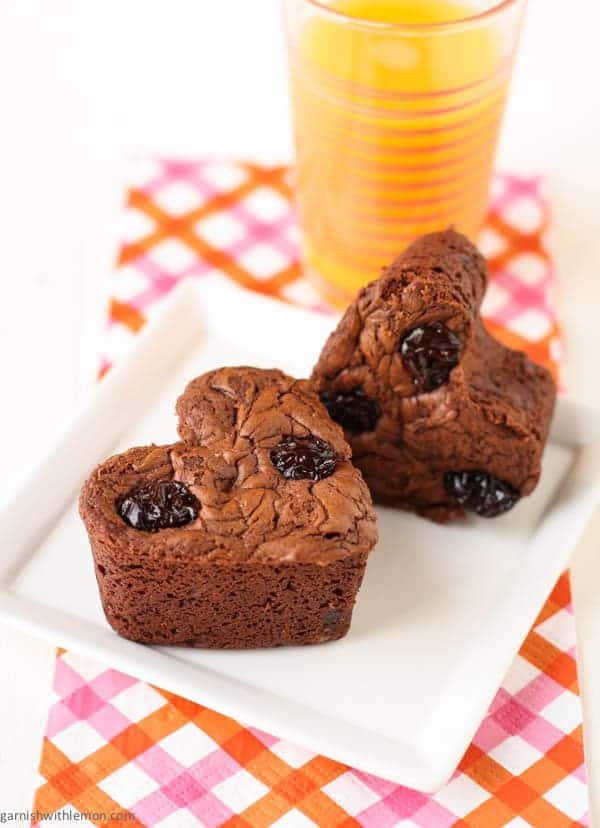 Did you make this recipe? We'd love to see it! Snap a pic of your creation and tag it #GarnishWithLemon. We might even feature your photo on social media!