This hot Cheesy Sausage Dip is made with just 5 ingredients. Appetizers don't get much easier than that!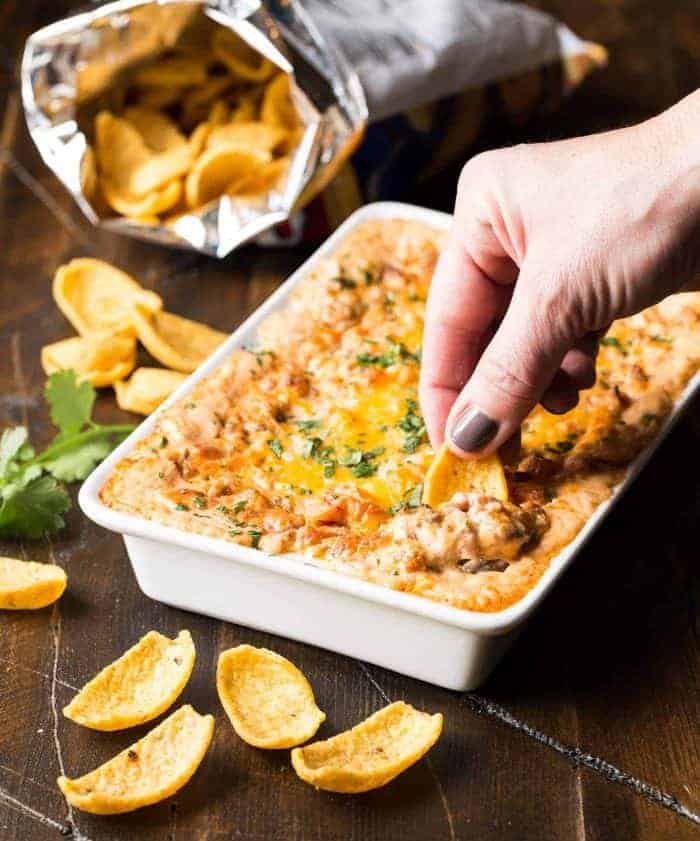 I've recently decided that I have a love/hate relationship with fall. Hate because I know winter is inevitably around the corner. Love because nothing beats snuggling in a sweatshirt in the morning and then lapping up the warm sun in the afternoon. I adore apple season and fall baking and those crisp, cool nights that make for great sleeping weather. I love college football and all the food that goes with it, which means I'm always on the hunt for new appetizers. I made this Cheesy Sausage Dip last weekend, and I'm not sure why it hadn't hit my radar screen earlier. And just to make sure you don't make the same mistake, I'm here to tell you that you should make this Cheesy Sausage Dip TODAY.
This dip is hearty, spicy and soooo easy. Full of diced tomatoes, green chiles, sausage, cheese and cilantro, it's a definite crowd pleaser. But this isn't just football food. This cheesy goodness needs to be shared with everyone along with some big corn chips to scoop up the goodness.
Your friends will be happily full. And want the recipe. Or just show up at your house hoping you have more Cheesy Sausage Dip.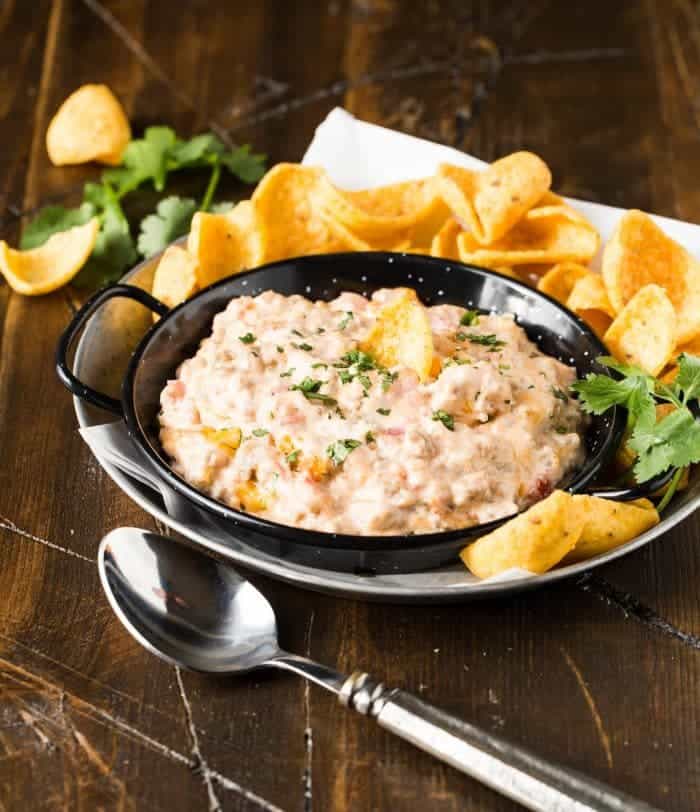 8-10
adjust servings
Ingredients
8

ounces cream cheese, softened

1

(10-ounce) can of diced tomatoes with green chiles

1

pound ground Italian sausage (hot or mild depending on your preference)

1

cup shredded cheddar jack cheese, divided

1/4

cup cilantro, chopped

Corn Chips

Chopped tomatoes for garnish (optional)

Chopped cilantro for garnish (optional)
Instructions
Preheat the oven to 350 degrees.
In a medium bowl, stir together the softened cream cheese and tomatoes until smooth. Stir in 3/4 cup of the cheddar jack cheese and the cilantro into the cream cheese mixture.
Brown the sausage in a skillet over medium heat. Cook until no longer pink. Drain excess fat off of necessary. Stir sausage into cheese mixture. Transfer to a 1 quart baking dish. Top with remaining 1/4 cup of cheddar jack cheese and bake for 30 minutes or until cheese is melted and dip is heated through.
Serve immediately with corn chips.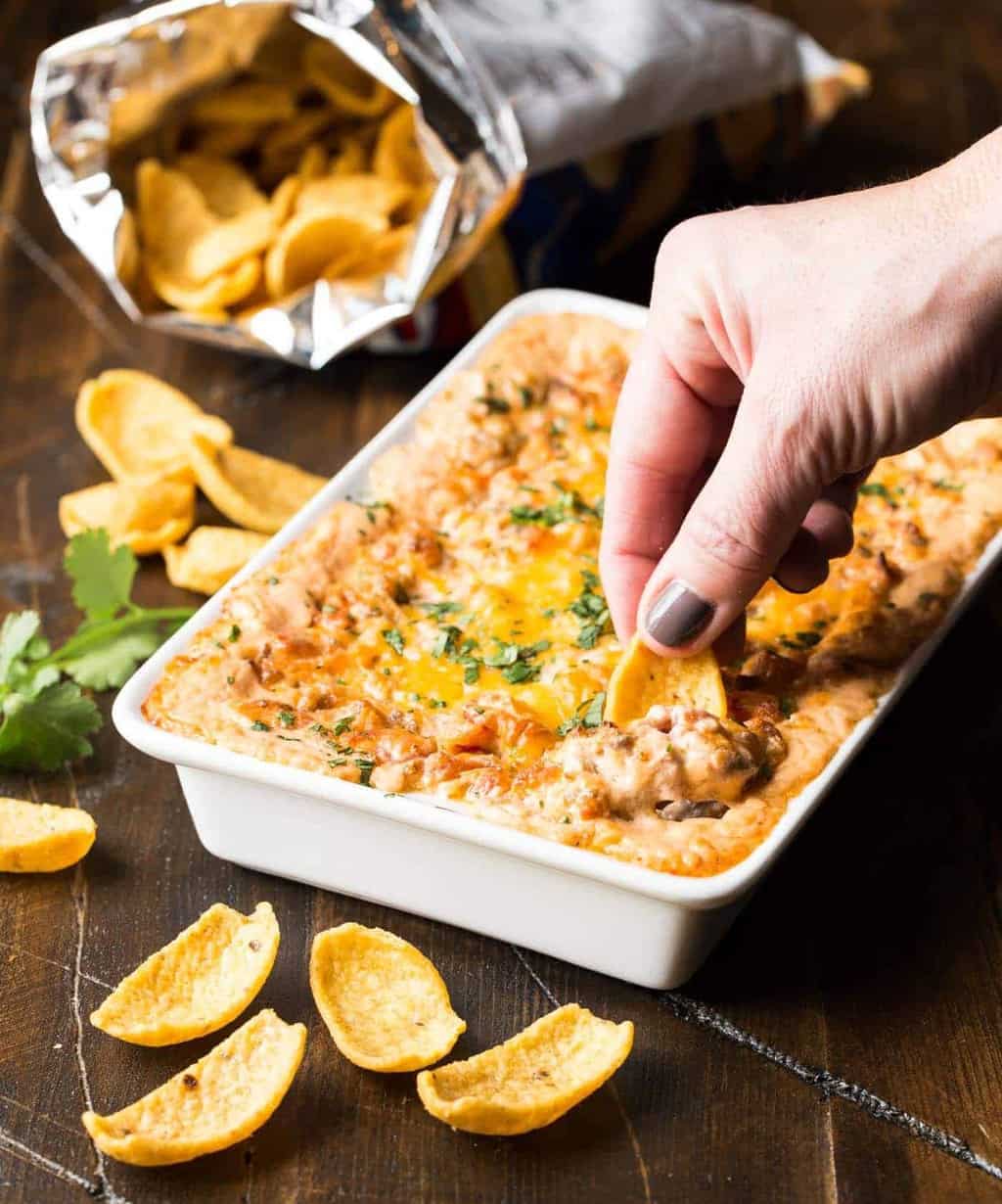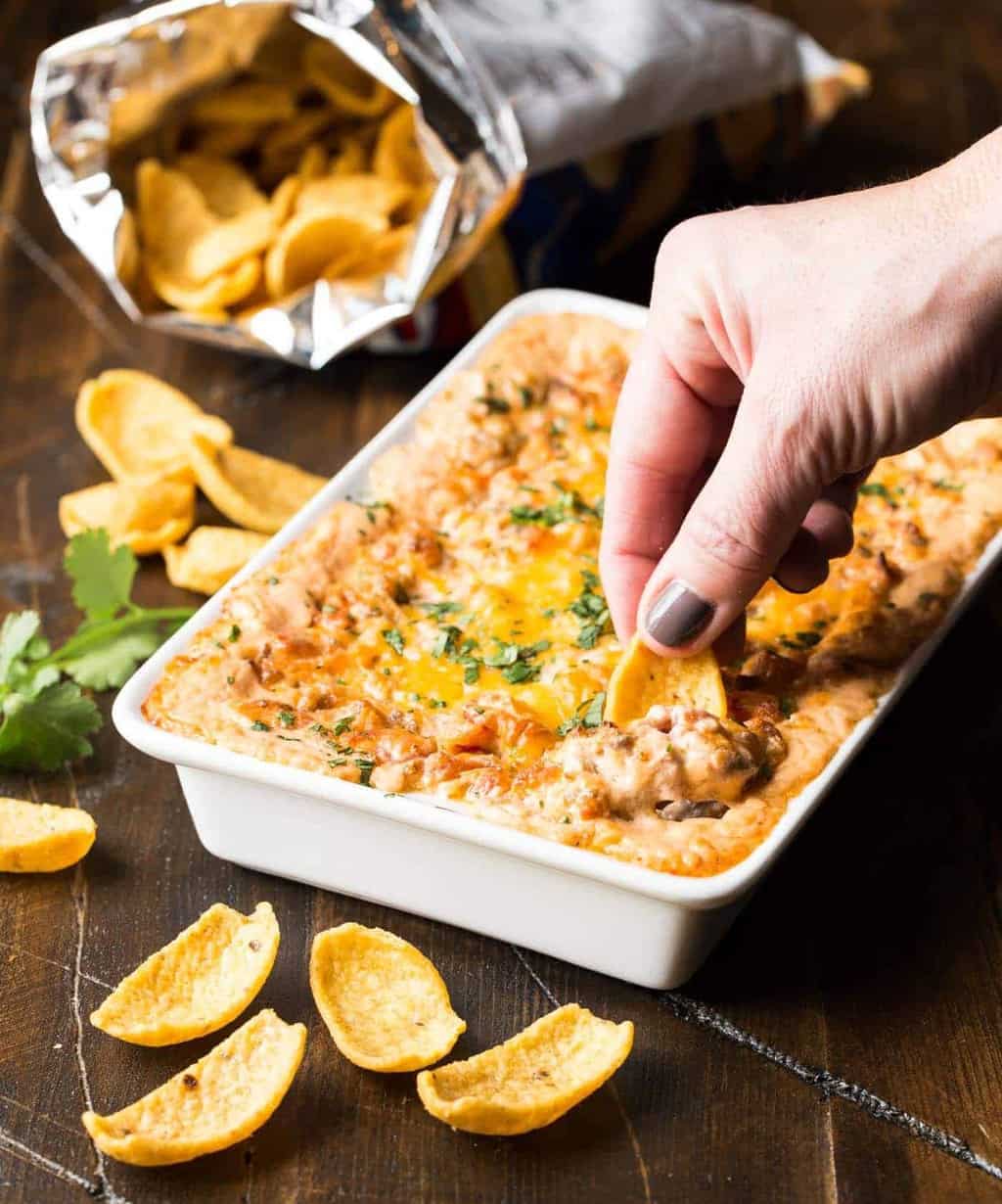 Did you make this recipe? We'd love to see it! Snap a pic of your creation and tag it #GarnishWithLemon. We might even feature your photo on social media!

We've got you covered for your next gathering with even more appetizers and dips.