This Asiago Dip recipe is an updated, lighter version of a traditional artichoke dip. It disappears every time we have it – definitely a sign that you should make it for your next party.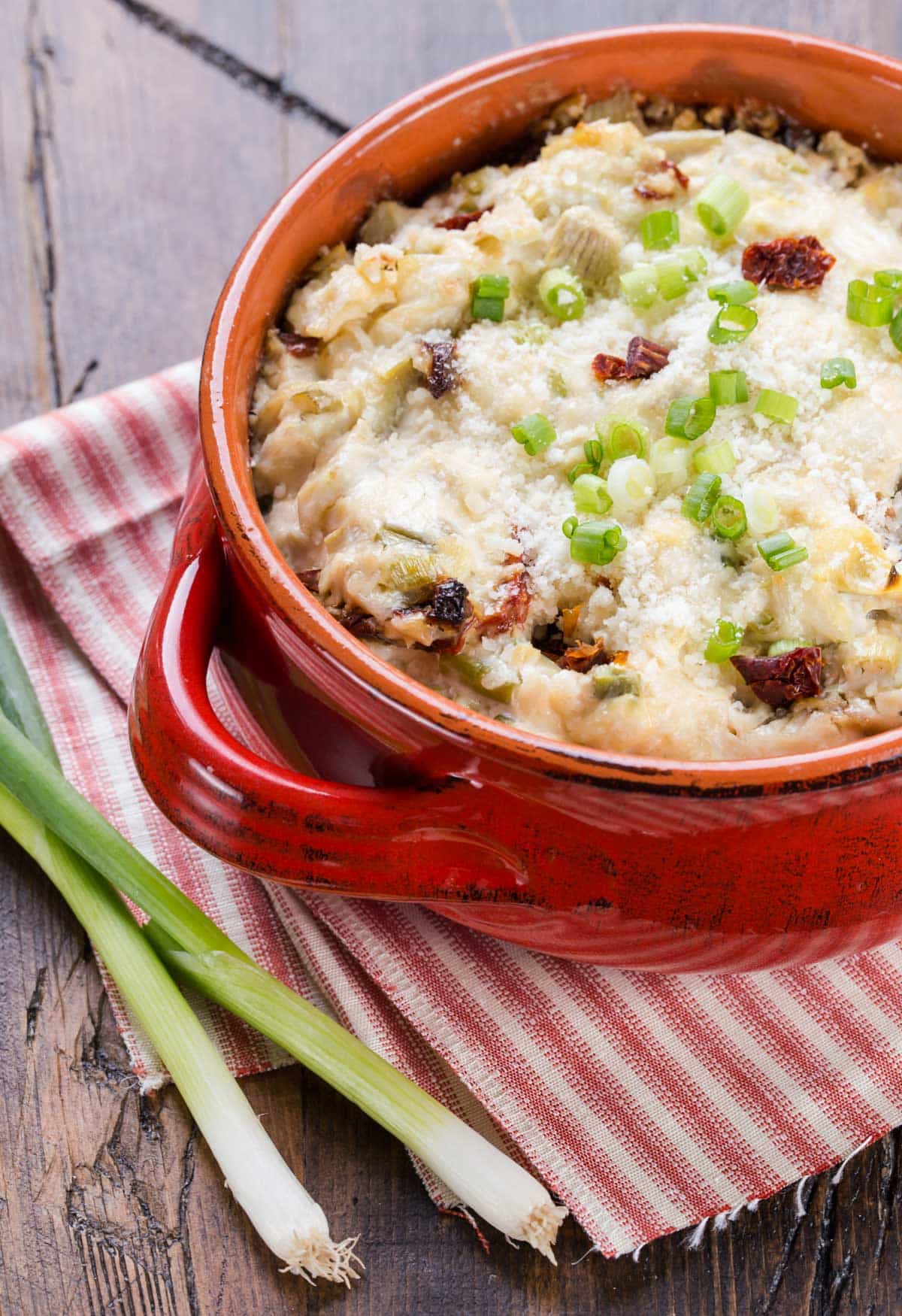 Another gathering, another appetizer to bring for the group. Appetizers rule this time of year. Sometimes it seems like you always see the same food, but this Asiago Dip recipe is a great twist on an artichoke dip and best of all, it's from Cooking Light but you would never guess it! 
This Asiago Dip is one of my go-to recipes especially when time is tight as it comes together in minutes. Since it's made with both light sour cream and mayonnaise, it's not as rich as full fat versions making it the perfect addition to a party menu. Your friends can save room for some Bacon Cream Cheese Bites, Easy Buffalo Chicken Dip and some Chocolate Chip Cookie Dough Truffles.
I love how this recipe is different than your traditional artichoke dip and uses sun-dried tomatoes. When you add that flavor to the asiago cheese, artichokes and green onions, you've got a winning dip. Slather it on a piece of warm, crusty bread, and you'll know why the bowl is always empty before the party ends.
Tip: Be sure you use the sun-dried tomatoes that are not packed in oil, otherwise you will end up with a pink dip. This can be pretty if that is what you are going for but not a great surprise when you are in a hurry.
I love dips that are just a little different than what people expect. Another great bonus? This Asiago Dip is usually served warm, but it also tastes fabulous cold. A versatile winner. Go ahead and try it at your next gathering. It's an updated, lower calorie twist on artichoke dip. Comfort food at its best.
12
adjust servings
Ingredients
1

cup light mayo

1

bunch thin sliced green onions

2/3

cup grated Asiago cheese

1- 14

ounce can small artichoke hearts, drained and diced

1/2

cup diced sun dried tomatoes (NOT oil-packed)

1

(8-ounce) carton low fat sour cream

1

tablespoon grated Parmesan

2

teaspoons fresh minced garlic
Instructions
Preheat oven to 350. Mix all ingredients together and put in a pie plate. Bake for 30 minutes or until bubbly. Serve with bread.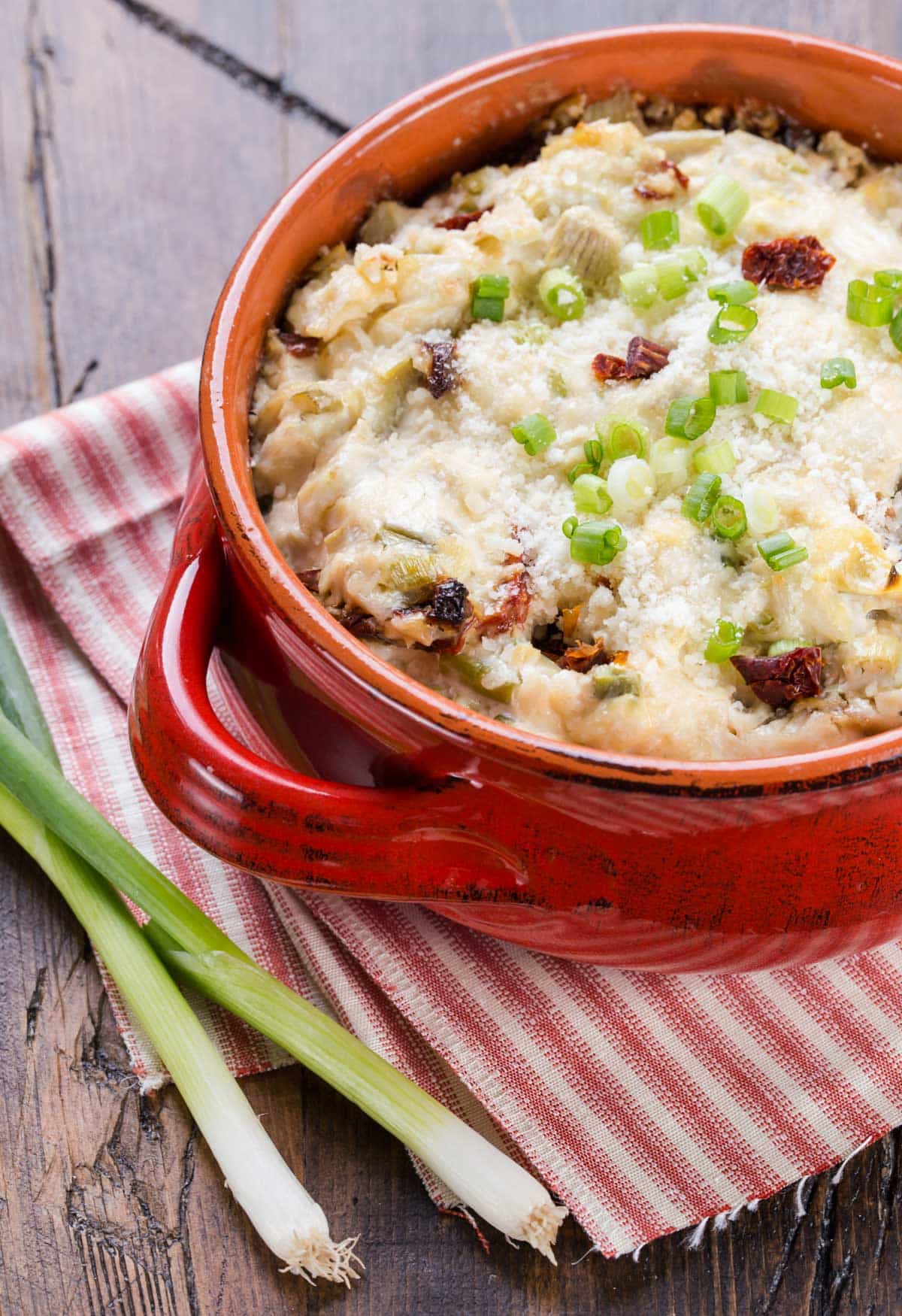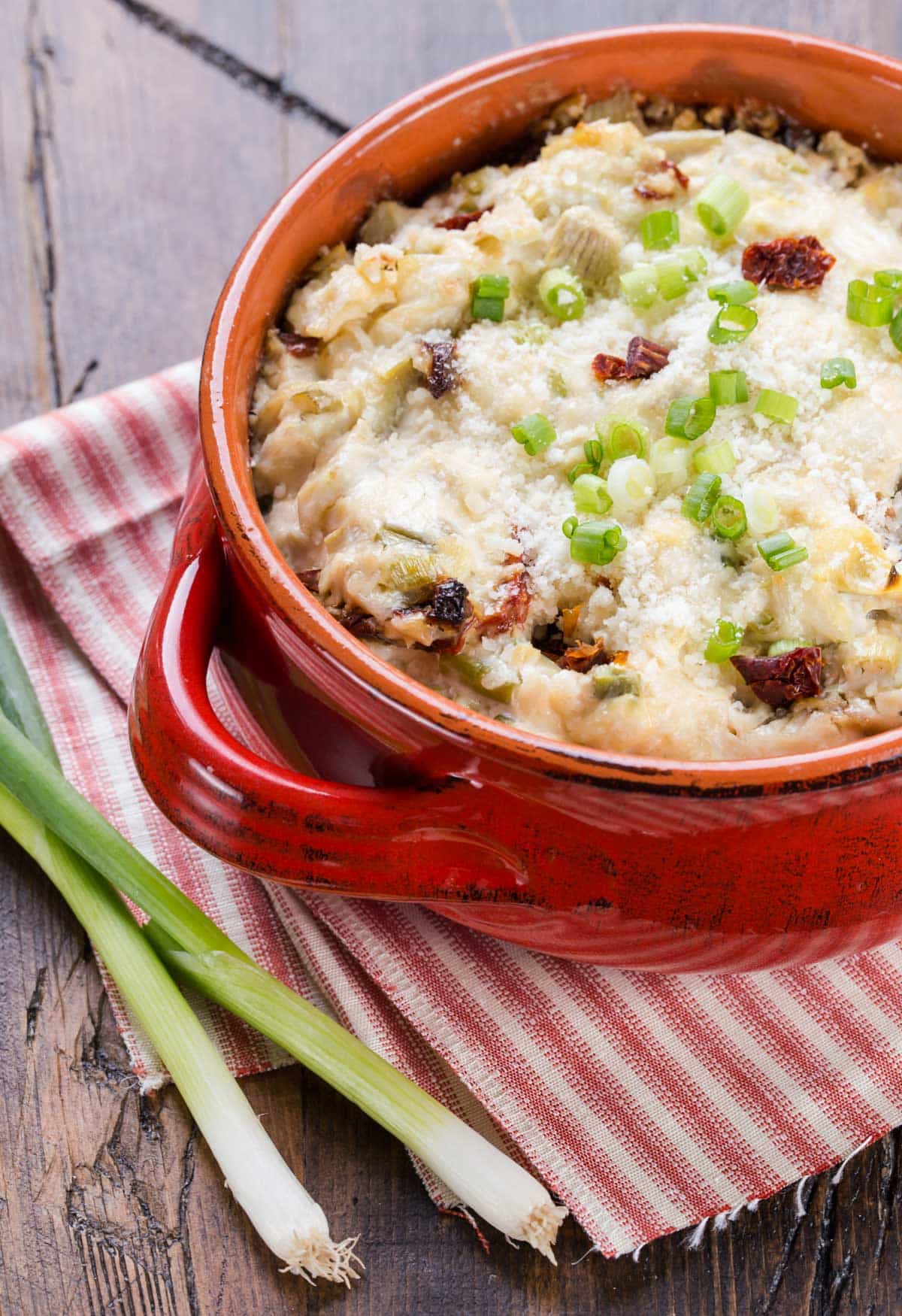 Did you make this recipe? We'd love to see it! Snap a pic of your creation and tag it #GarnishWithLemon. We might even feature your photo on social media!