It's time for March Madness! Be ready to cheer on your favorite team with these 8 March Madness Party Recipes!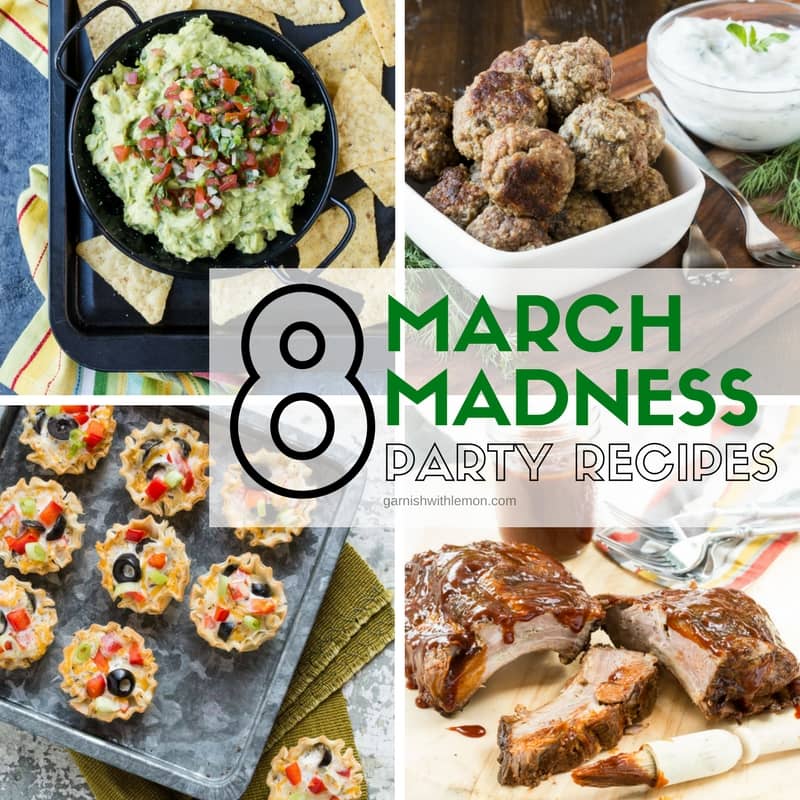 We love March Madness and the excitement it brings. Even if you aren't a basketball fan, the tournament is a fantastic excuse to host a gathering with friends. So get in the spirit of March Madness and fill out those brackets. (You never know who is going to make it to the Final Four!)
And while your brackets may be filled with guesswork, don't leave your March Madness Party Recipes to chance. We did the heavy lifting for you and created the perfect entertaining menu with these 8 March Madness Party Recipes - complete with appetizers,  a batch cocktail and a simple dessert that will make every fan happy no matter who wins the game!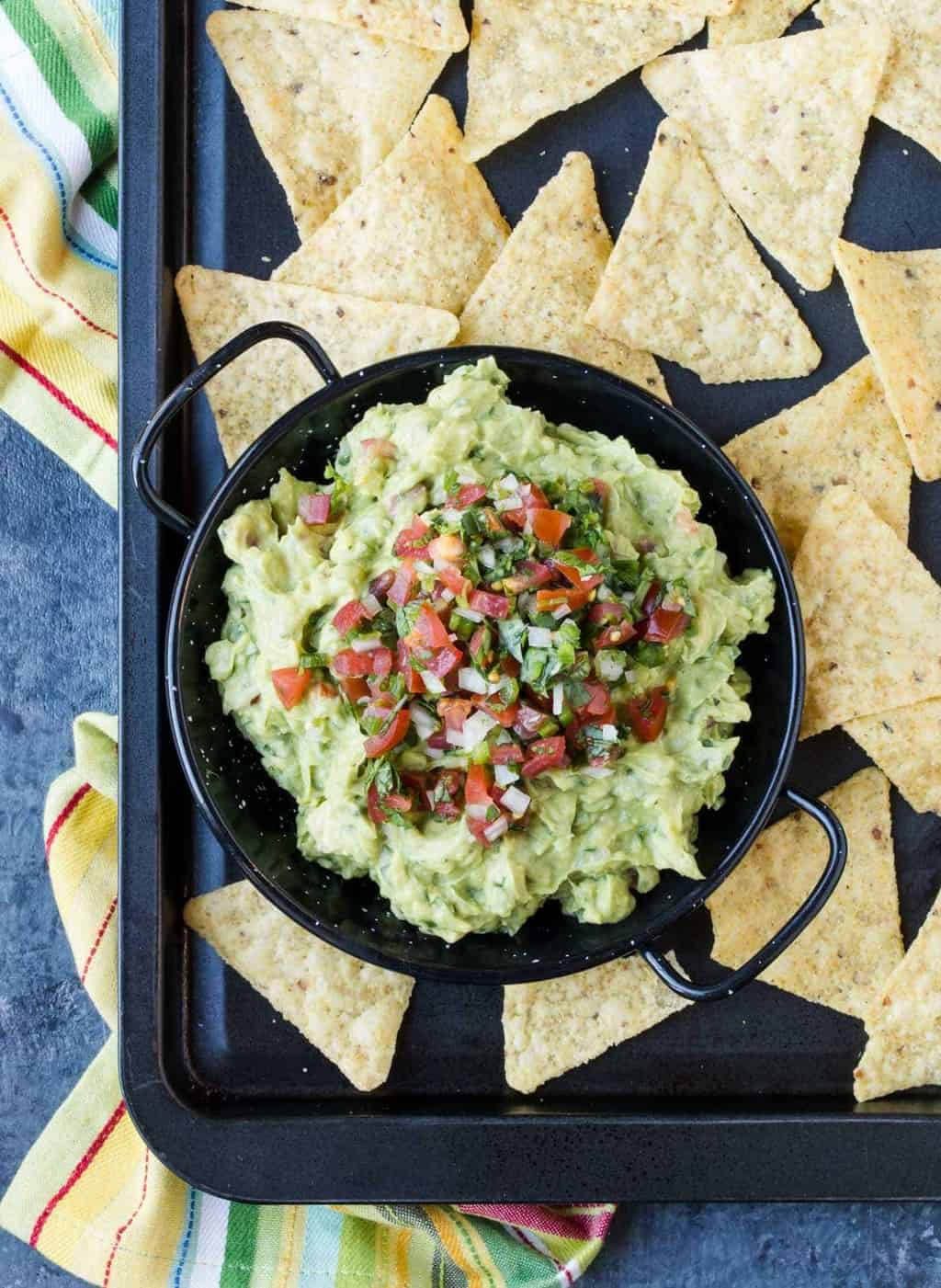 Pico Guacamole
You don't have to pick betoween guac and pico when you combine them into this pico guacamole dip!
Get the Recipe
A gathering isn't complete without chips and dip! Why choose between pico and guac when you can have the best of both worlds with this Pico Guacamole Dip?
Crispy Italian Ranch Cups
A cheesy ranch and italian flavored appetizer baked in a mini phyllo cup.
Get the Recipe
Everyone loves bite-size appetizers. These Crispy Ranch Italian Cups are a colorful and flavor-packed addition to your party spread. These are always a crowd favorite so you might want to make a double batch!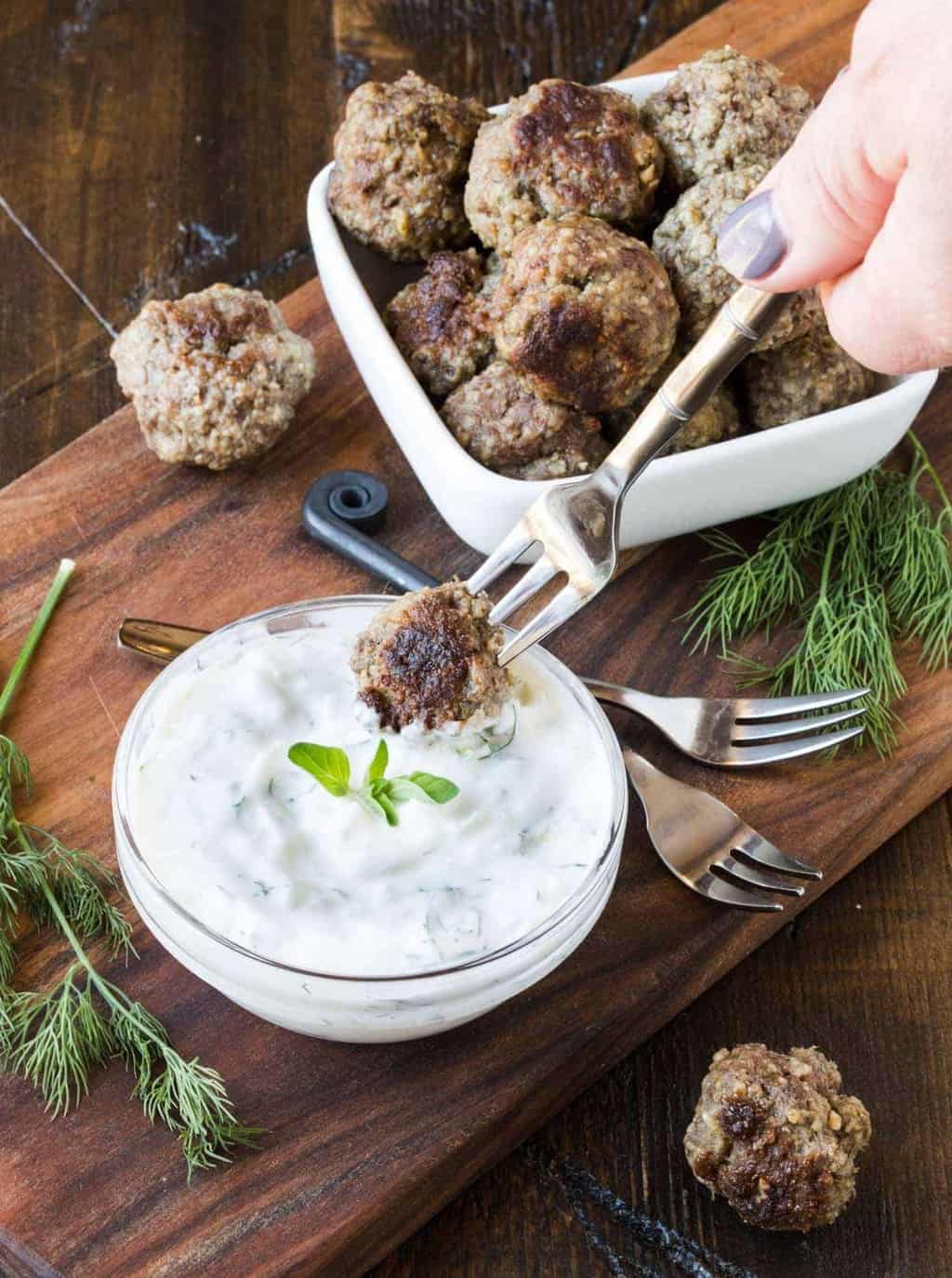 Greek Meatballs with Tzatziki Sauce
Looking for a protein-filled appetizer that everyone will devour? These Greek Meatballs with Tzatziki Sauce are a great addition to any party spread.
Get the Recipe
 Your guests will devour these protein-filled Greek Meatballs with Tzatziki Sauce! Add some small pitas and get all the great flavors of a gyro without the mess!
Crock Pot Ribs
Dinner just got easy with these finger licking ribs cooked in the slow cooker.
Get the Recipe
Main dishes don't get much easier than these Crock Pot Ribs. Pop them in the slow cooker in the morning and the hard part is done. Not only will your house smell amazing, but your guests will be licking their fingers when they dive into these fall off the bone ribs. Game, what game? Your guests came for the food!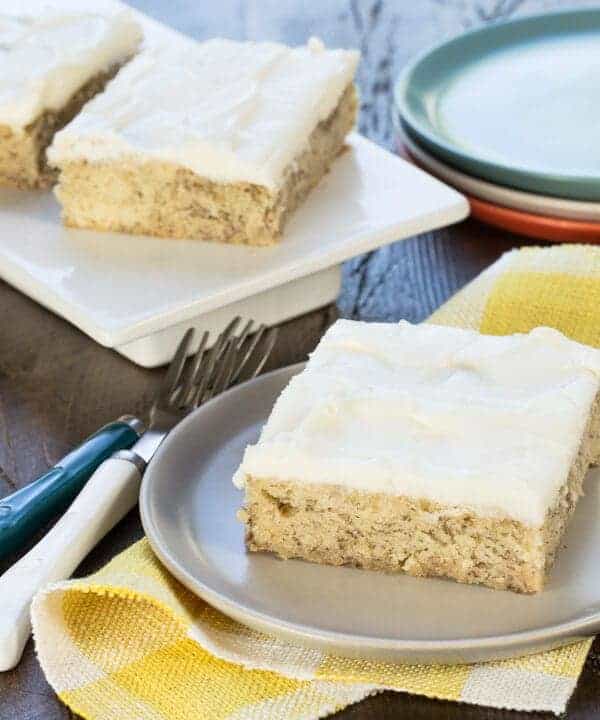 Banana Bars with Cream Cheese Frosting
A great banana bar, always a hit with a crowd.
Get the Recipe
Everyone needs a little sweet treat at a party. And who doesn't love a good Banana Bar, especially when it's slathered with cream cheese frosting? These easy bars taste best chilled which gives you the perfect excuse to make them ahead and freeze until game time. (Anything that makes party day easier is a win in our book.)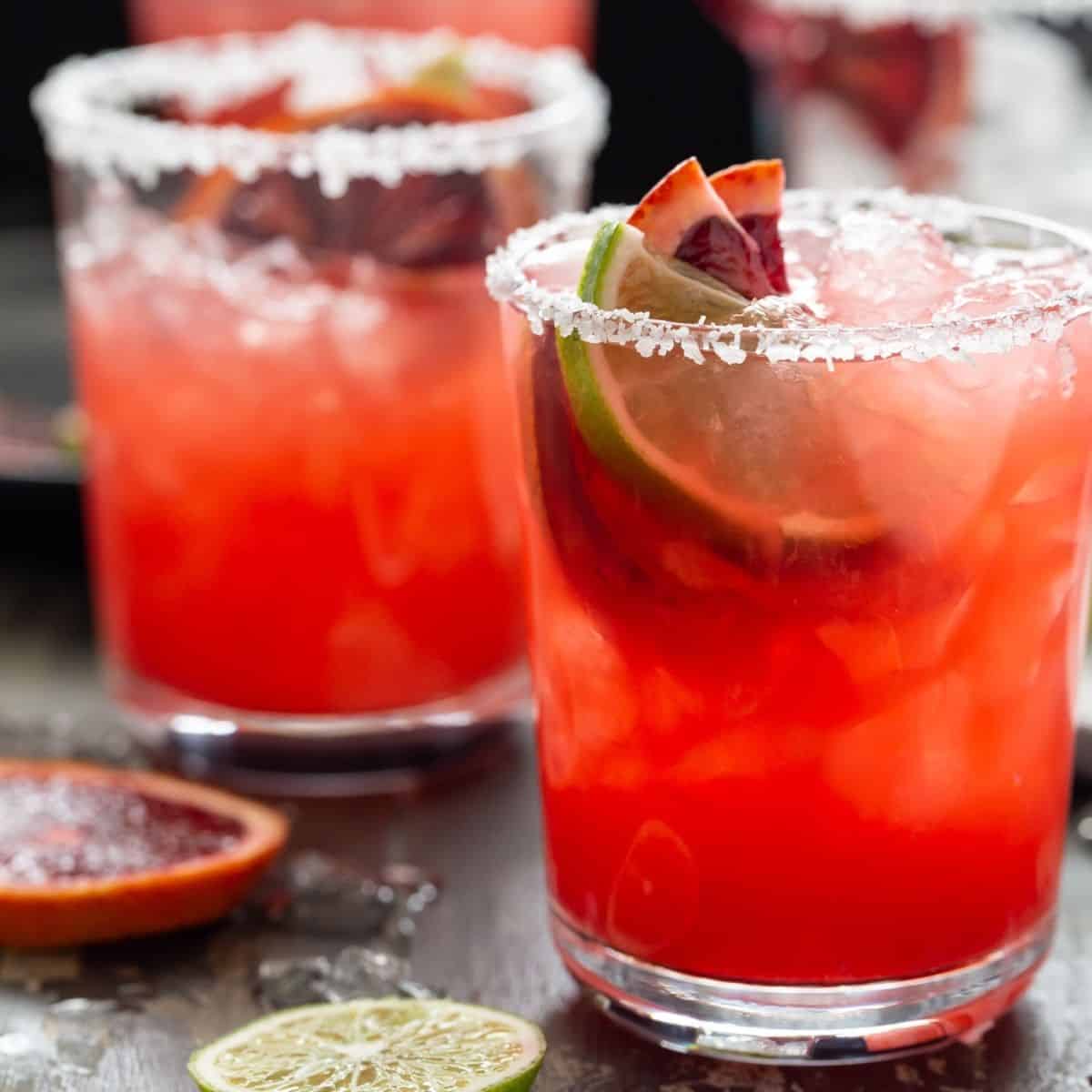 Blood Orange Margaritas
Add a colorful, seasonal spin to everyone's favorite tequila drink with this recipe for perfectly balanced Blood Orange Margaritas.
Get the Recipe
Margaritas are the perfect batch cocktail for your gathering. Mix them in a pitcher and refrigerate. Just set out chilled mixture, an ice bucket and let guests serve themselves. Don't forget the sliced oranges for garnish. It's the little things that make a good party great!