Are your kids always ravenous after school? Feed your crew with five of our favorite Healthy After School Snacks!
It never fails. No sooner do the kids walk in the door from school than they start asking what they can have for a snack. (All that learning must work up quite an appetite!) I could let them forage for themselves in the pantry, but the results of their efforts wouldn't be even remotely well-balanced or nutritious. So I do my best to have some quick and easy snack options at the ready so they can enjoy a better-for-you bite after school instead of chowing down on junk food. Check out some of our favorite munchies in this list of Five Healthy After School Snacks.
I usually make a double batch of these No Bake Granola Bites in the beginning of week, and we nosh on them all week long. The kids love them, I love them and Pat loves them. Hard to go wrong!
—————————————————————————————————————————-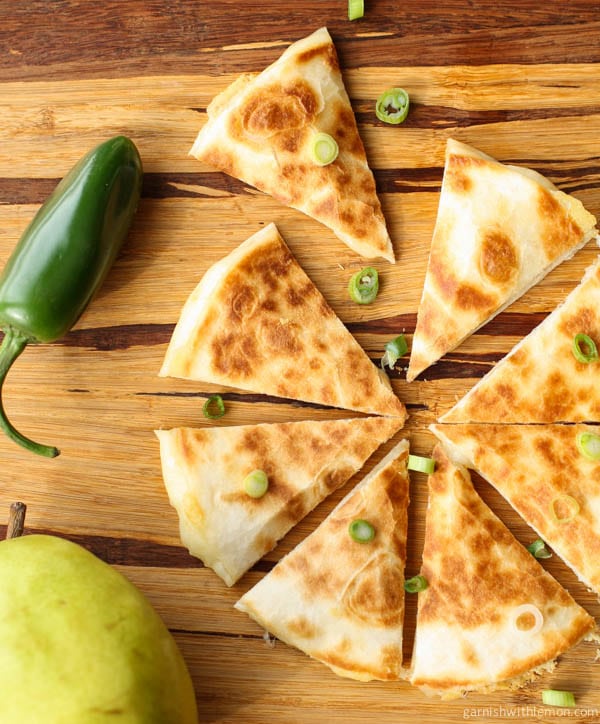 2. Monterey Jack Quesadillas with Pear Salsa
Sometimes my kids just want something warm and comforting when they get home, and these cheesy quesadillas are a quick way to satisfy that need. The pear salsa is a fun riff on traditional tomato salsas and is a perfect complement to the creamy Monterey Jack cheese. Kid rating: 10+.
—————————————————————————————————————————-
3. Carrot Hummus
I take advantage of every opportunity I can to add more veggies to Grady's diet, and using hummus as a dipper is a surefire way to do that. The cooked carrots give the hummus a slightly sweeter taste that he actually enjoys. #Winning
—————————————————————————————————————————-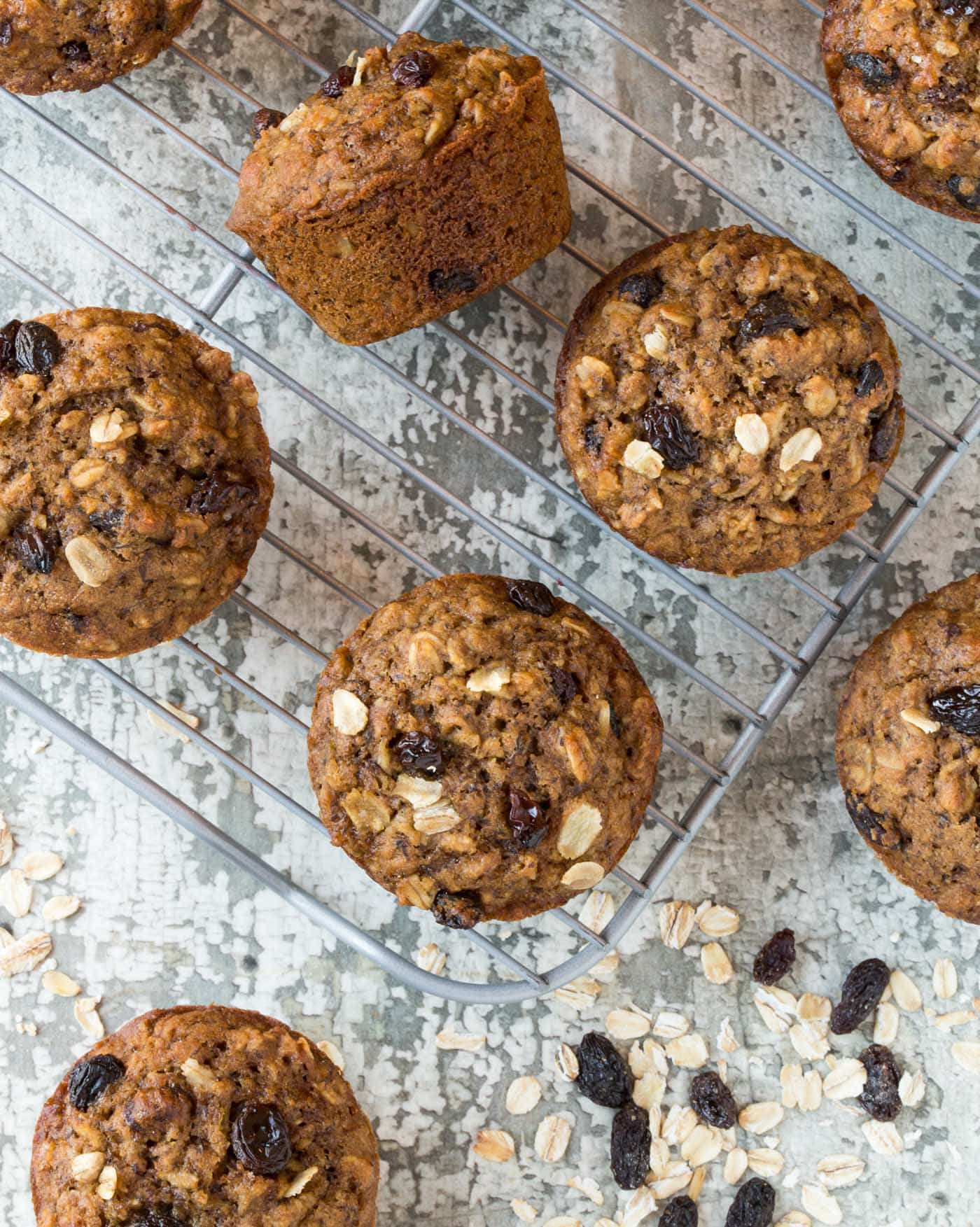 4. Healthy Oatmeal Raisin Muffins
These muffins are an unexpected way to shake up your snack routine. My kids are always delighted when these make an appearance because it's like having a bite of breakfast after school…craaaazy! Fortunately for you, these muffins freeze beautifully which makes them easy to pull out whenever hunger strikes.
—————————————————————————————————————————-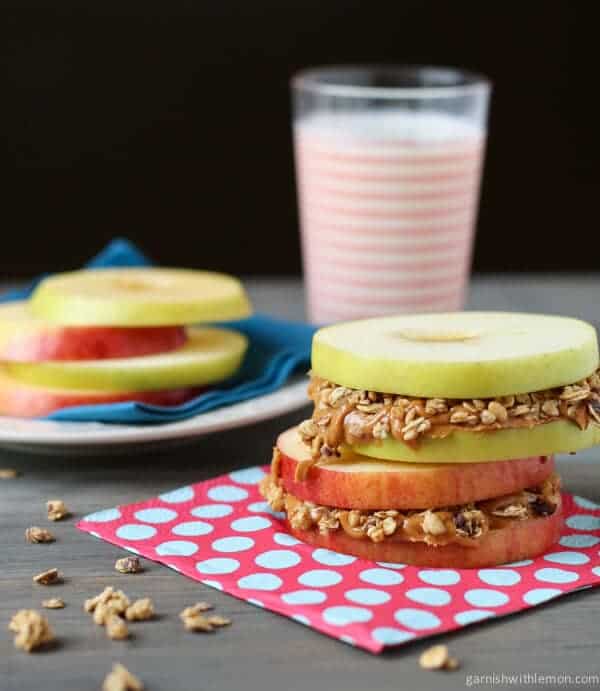 5. Apple Sandwiches with Almond Butter and Granola
These sammies are a great portable option for those afternoons on the go. You know what I'm talking about, right? Soccer practice, the orthodontist, last minute school projects, haircuts, music recitals…
Do you have any go-to healthy after school snacks to share? We'd love to hear about them! Leave us a comment with your thoughts below.