Make your pre-game party a snap with these 5 Easy Tailgating Recipes. 
The hint of fall in the air can only mean one thing….
It's football season! 
Growing up in Nebraska, football dominated our social calendar in the fall. It was always high school ball on Friday night followed college ball on Saturday. Now that I live in Minnesota, I can catch professional football on Sundays, too. All football, all the time. Which also means tailgating ALL.THE.TIME. 
Some may argue that a tailgating party is even better than watching your favorite teams battle it out on the gridiron. I won't step into that hornet's nest. Let's just all eat, drink and be merry - inside or outside the stadium. 
Don't miss five of our favorite quick and easy tailgating recipes to kick off your football season in a tasty way.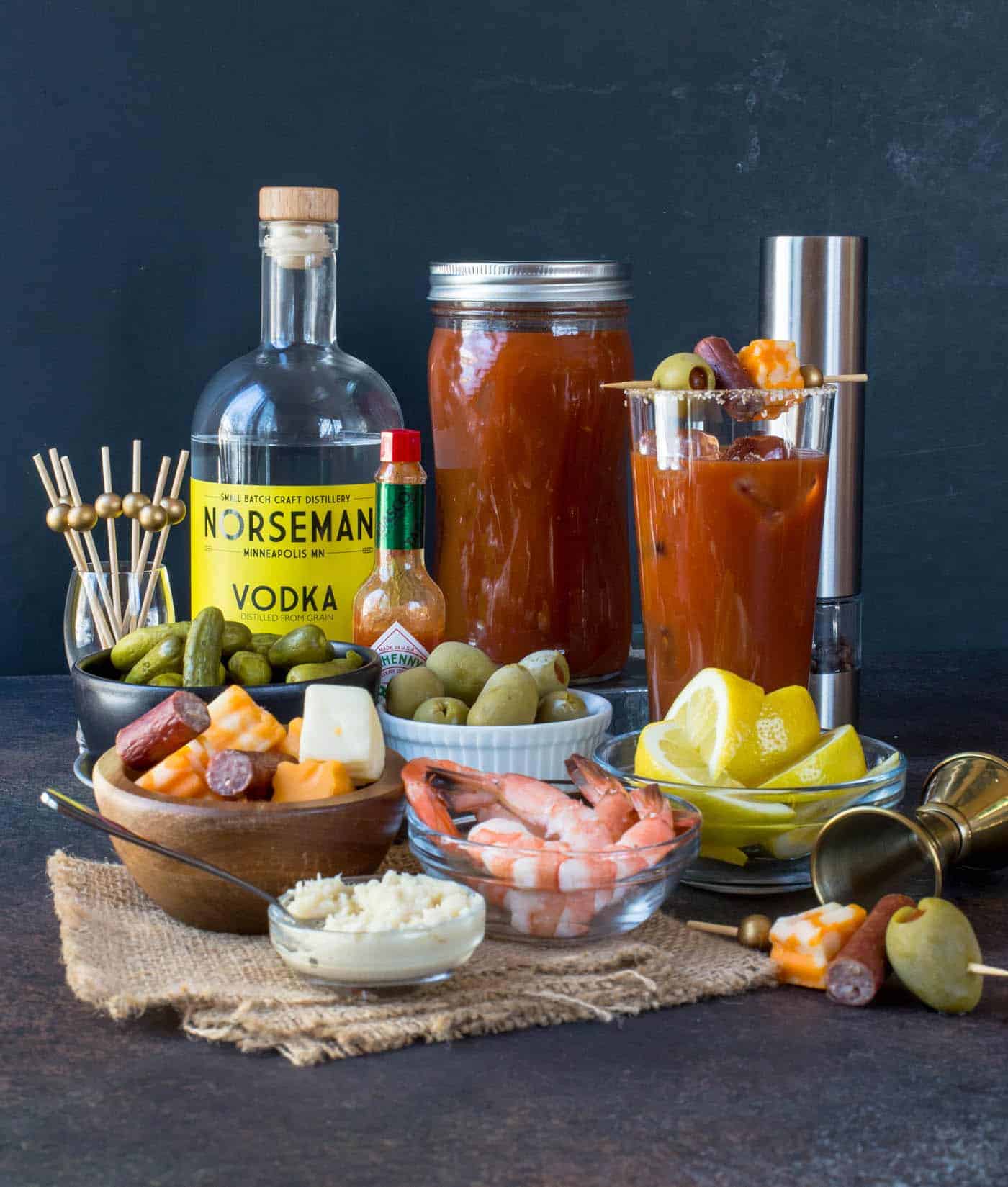 1. Bloody Mary
Sometimes tailgating can start eaaaaarly, so what better way to coax you out of bed than the prospect of a Bloody Mary? Load up your drink with enough veggies, and breakfast is served! 
I looked up Buffalo Chicken in the dictionary, and it said "Football food" right there in its definition. True story. 

3. Individual Seven Layer Dips
These Individual Seven Layer Dips are completely portable, making them perfect party food for mixing and mingling. (Not to mention you can make them ahead of time.)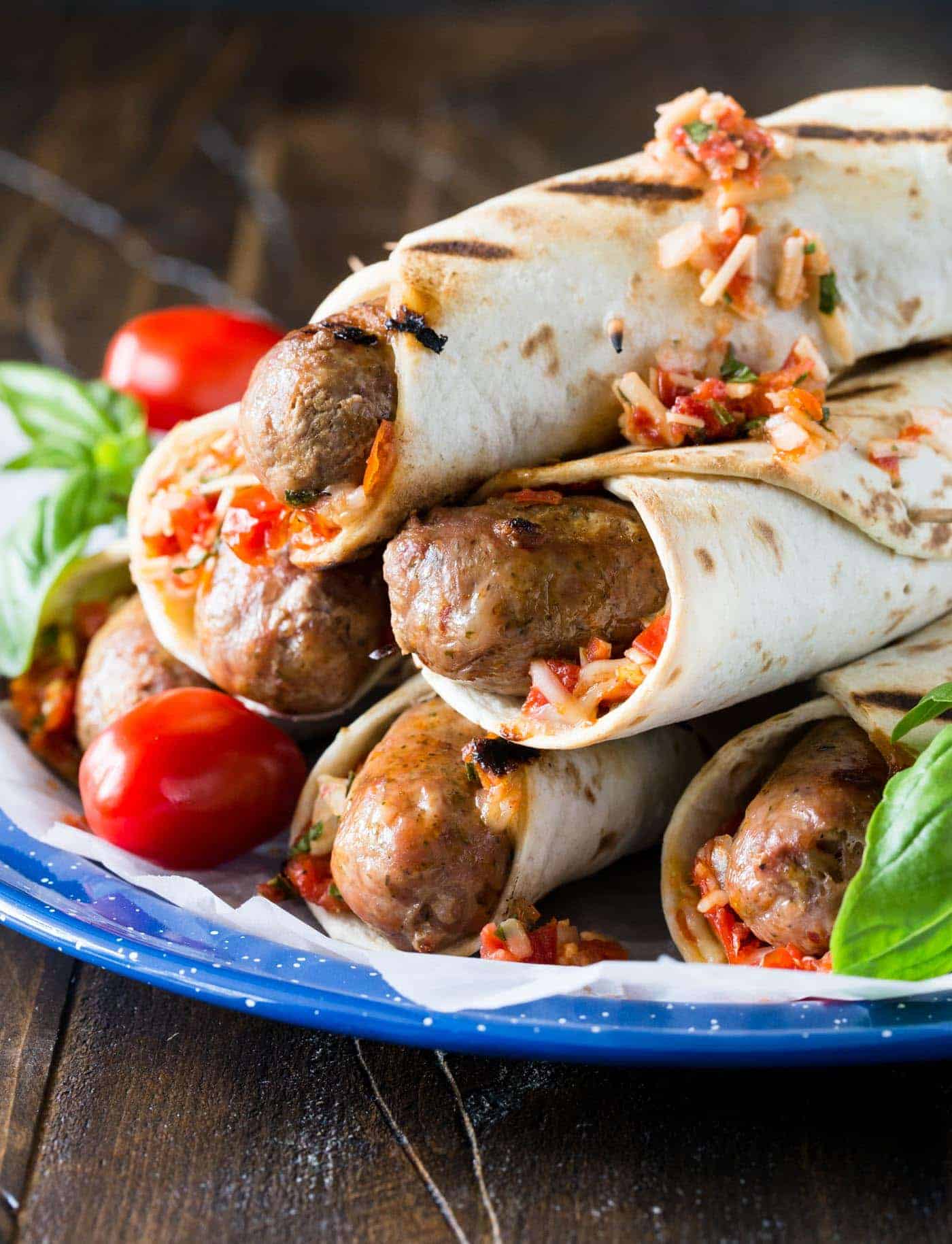 4. Grilled Italian Sausage Wraps
Need something more substantial to last you through the whole game? Look no further than these Italian Sausage Hoagies. Simple and packed with flavor, no one will guess these bad boys are made with better-for-you turkey sausage.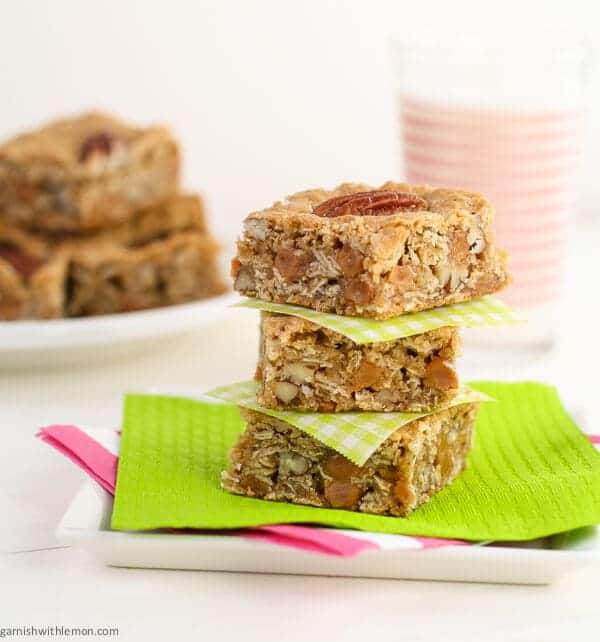 5. Salty Caramel Pecan Oatmeal Cookie Bars
Victory may have evaded your team this week, but you'll still come out a winner with these Salty Caramel Pecan Oatmeal Cookie Bars. Losing never tasted so sweet.