Pick any of these 5 Easy Slow Cooker Meals, and dinner will be ready when you walk in the door! 
I don't know about your fall, but ours is craaaaaaazy busy. Between the kids' school and sports schedules, full time employment, volunteer commitments and, oh yeah, a little bit of fun, the days fly by faster than I care to admit. Fortunately I can count on my slow cooker to make dinner nearly effortless. A little bit of prep in the morning assures a warm, comforting meal at the end of a hectic day. 
And since Lisa and I know we're not the only ones with nutty schedules, we put together a list of some of our favorite Easy Slow Cooker Meals to help you get through "those" nights when everyone is running in different directions.
Thai Curried Butternut Squash Soup 
One of my favorite soups to make in the fall. The curry gives it the spice and heat that I love, but there is enough squashy sweetness that the kids slurp it up. Bonus points for buying the precut squash at Costco!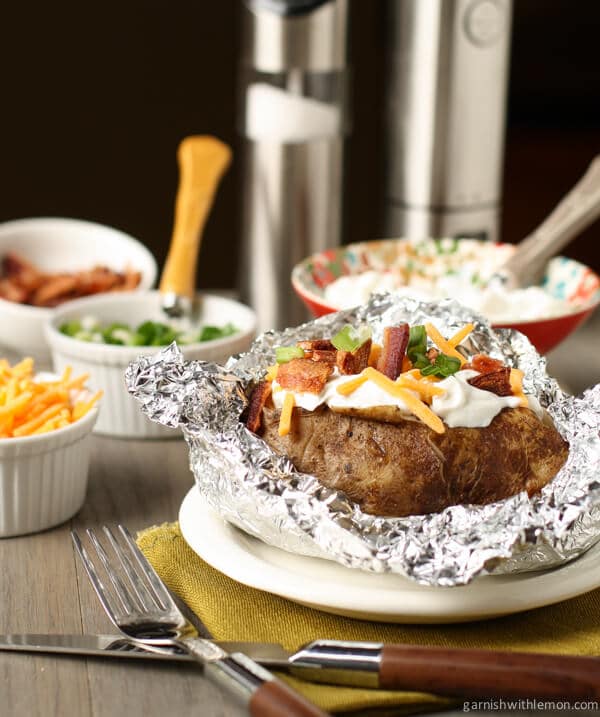 Baked Potatoes 
Looking for something different to feed your hungry crew? Set out all the fixings and create a baked potato bar. Perfect for letting everyone customize their own meal. 
Turkey Pumpkin Chili 
Savory uses of pumpkin are rather unexpected, and this chili is a delicious example. All the great flavors of chili made with lean turkey and pumpkin puree. Skeptical? Don't be. It's a total winner. 
Penne with Chicken, Sun-Dried Tomatoes and Spinach 
Pasta in a slow cooker? Yes, it can be done! 
Broccoli Cheese Soup 
My kids say that any vegetable tastes better with cheese. How can I argue with that logic?