Get ahead of the morning rush with our 5 Easy Muffin Recipes for Back to School Breakfasts. 
Even though school doesn't officially start for us until September 8th, August often feels like we're slipping back into our old school year routine. The calendar quickly fills with preseason athletic practices, back to school functions and shopping for school supplies and new clothes.
Though none of us is ready for a new schedule quite yet, getting ahead of the upcoming mayhem can be easier than you think with some thoughtful planning. Start with breakfast, for example. Make a double batch of any of these 5 Easy Muffin Recipes for Back to School Breakfasts and freeze them. Pull them out on those hectic school mornings, add some fruit and yogurt, and fuel those bodies for the day ahead.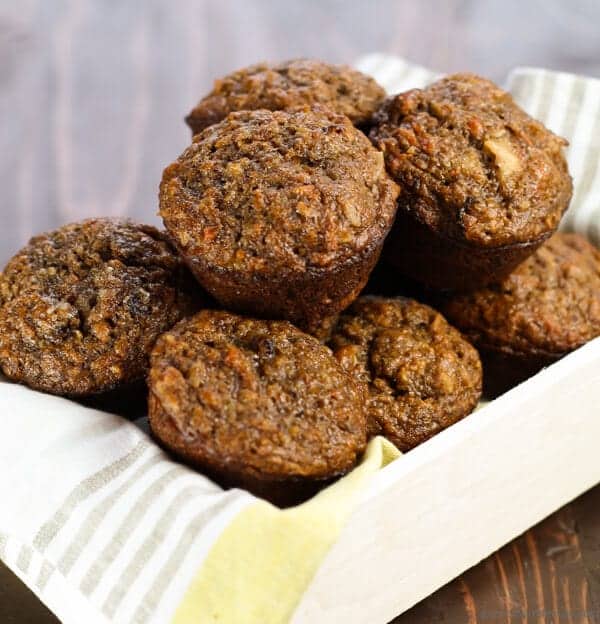 1. Healthy Morning Glory Muffins: I considered calling these Healthy Morning Glory Muffins by another name: the "everything but the kitchen sink muffins", as that more accurately describes the ingredients. In this case, more is definitely better.
2. Double Apple Bran Muffins: Fall is apple season, which means these Double Apple Bran Muffins – stuffed with apples, applesauce and nutty oat bran – are totally en vogue.
3. Healthy Oatmeal Raisin Muffins: One of my favorite muffins ever. Even though they are filled with good stuff like wheat germ, flax seed and dried fruit, these Healthy Oatmeal Raisin Muffins are never dry or dense. Who knew healthy could be so tasty?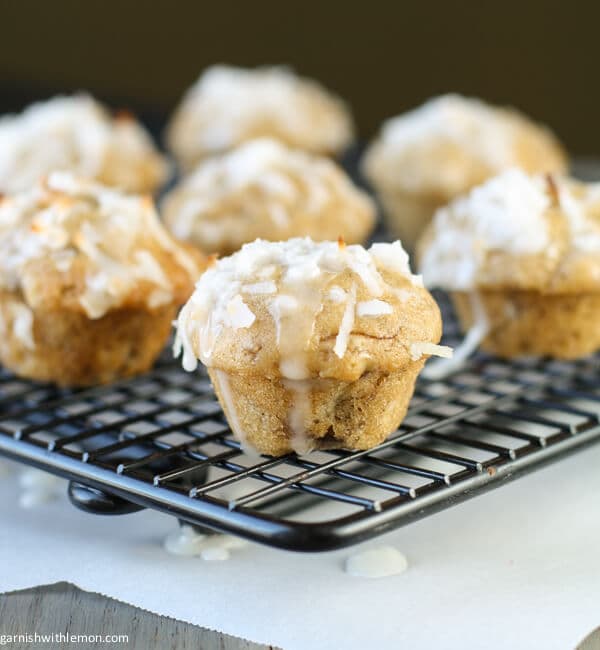 4. Coconut Banana Mini Muffins with Lime Glaze: Banana bread is always a crowd pleaser, but bake these Coconut Banana Bread Muffins in munchable mini form and you may discover a new fan favorite. (Note: Skip the glaze if freezing muffins and add it after they have defrosted.)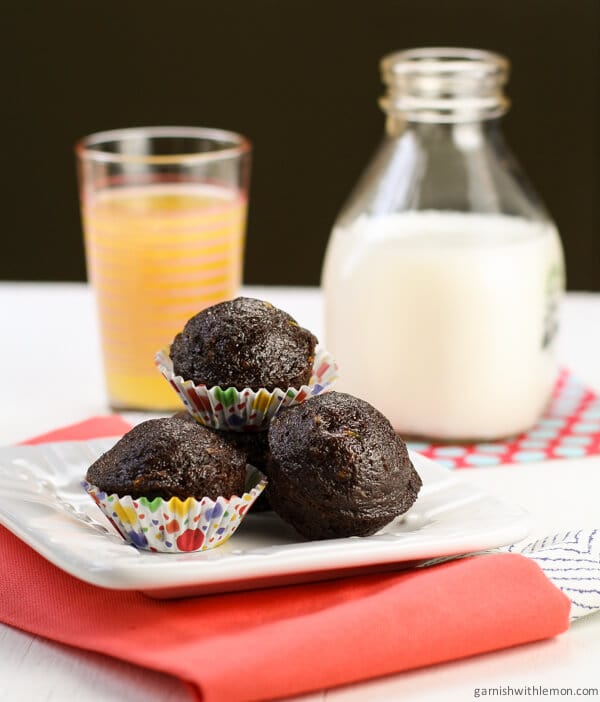 5. Chocolate Zucchini Muffins:  Technically these Chocolate Zucchini Muffins are filled with a good-for-you zucchini, but let's be frank; my kids only have eyes for the chocolate. I do, too.