Why should Friday and Saturday nights have all the fun? Check out our list of 12 Brunch Cocktails to toast the weekend!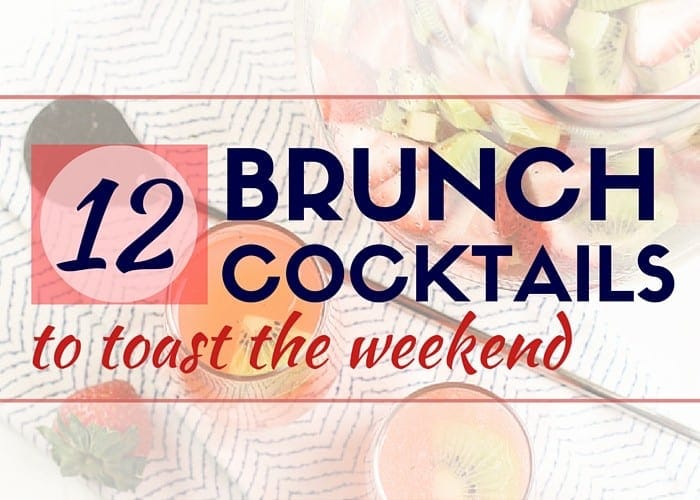 Brunch has this luxurious appeal, don't you think? Typically only reserved for holidays or lazy weekend mornings (at least around our houses), the opportunity to linger with friends and family over a delicious meal can feel downright decadent. So why not take the opportunity to complete the indulgence with a well-deserved brunch cocktail? We've hand picked our 12 favorite Brunch Cocktails to toast the weekend. Cheers!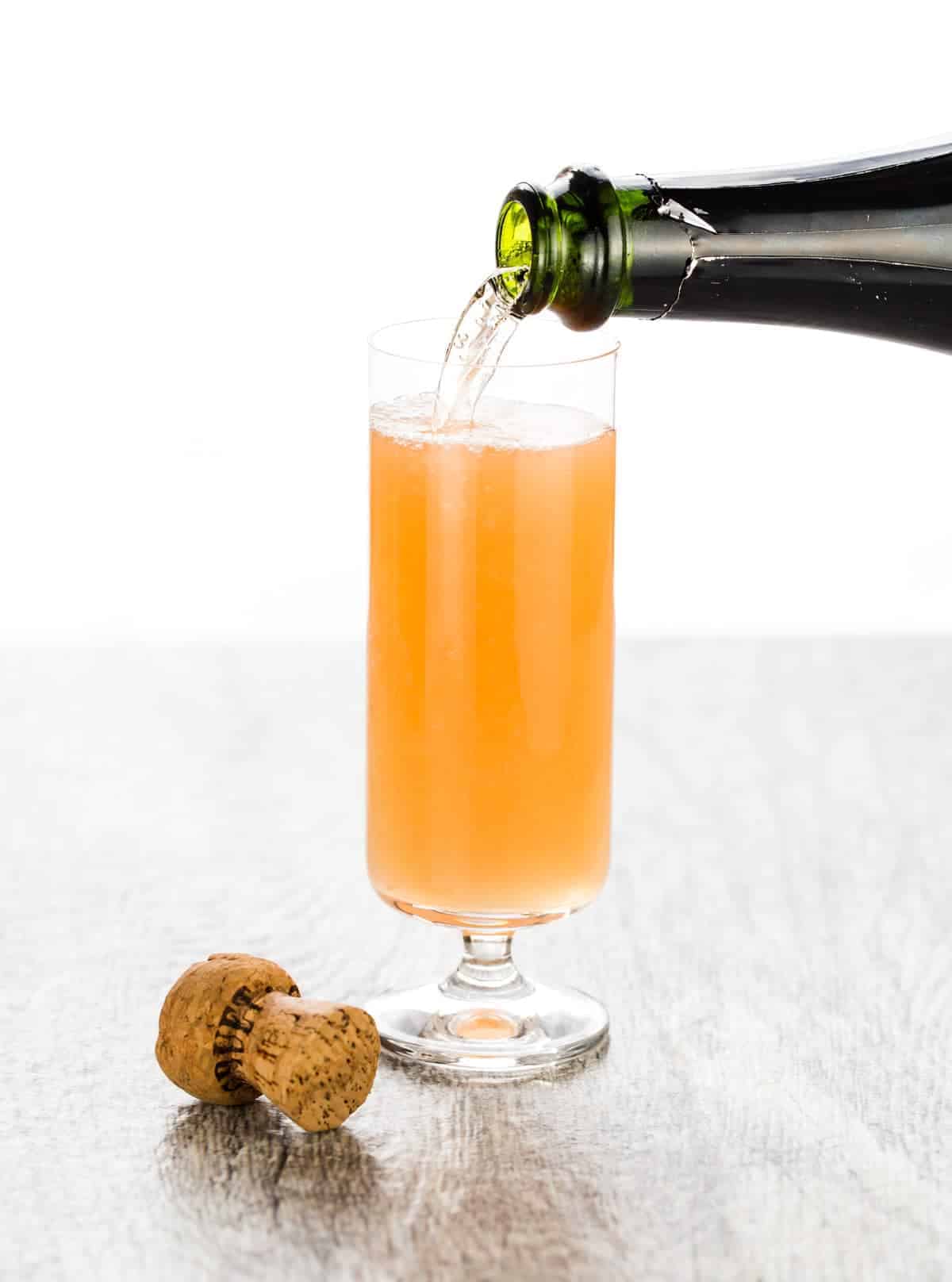 1. Mimosas might be standard brunch fare, but tequila gives this Mexican Mimosa a south of the border twist that is absolutely crave-worthy.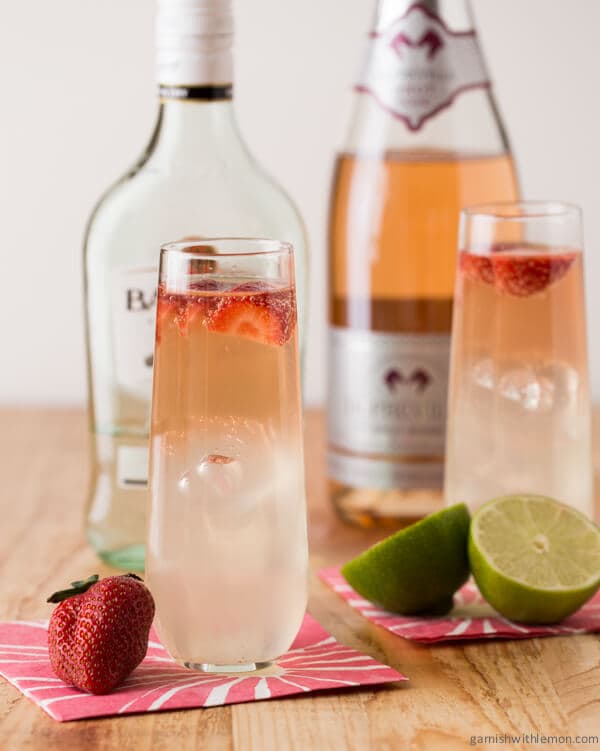 2. Save some of those luscious spring berries for these super sippable Bubbly Strawberry Mojitos.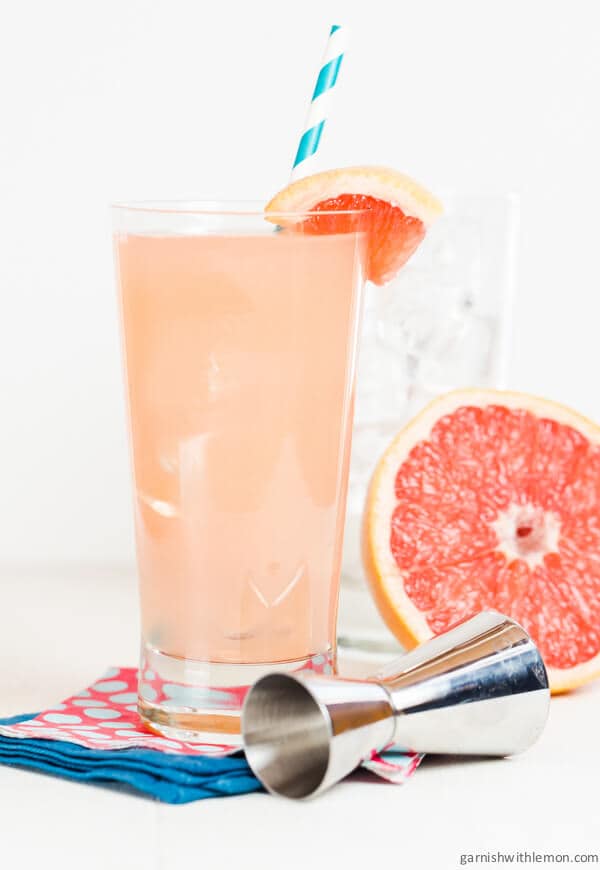 3. Take the grapefruit off the fruit platter and add it to your cocktail instead in this simple, 2-ingredient Greyhound Cocktail.
4. A hint of jalapeño in these refreshing Raspberry Palomas adds just enough zip to wake up even the sleepiest of heads.
5. You can't beat a celebratory brunch toast with these gorgeous Cranberry Orange Prosecco Cocktails in hand.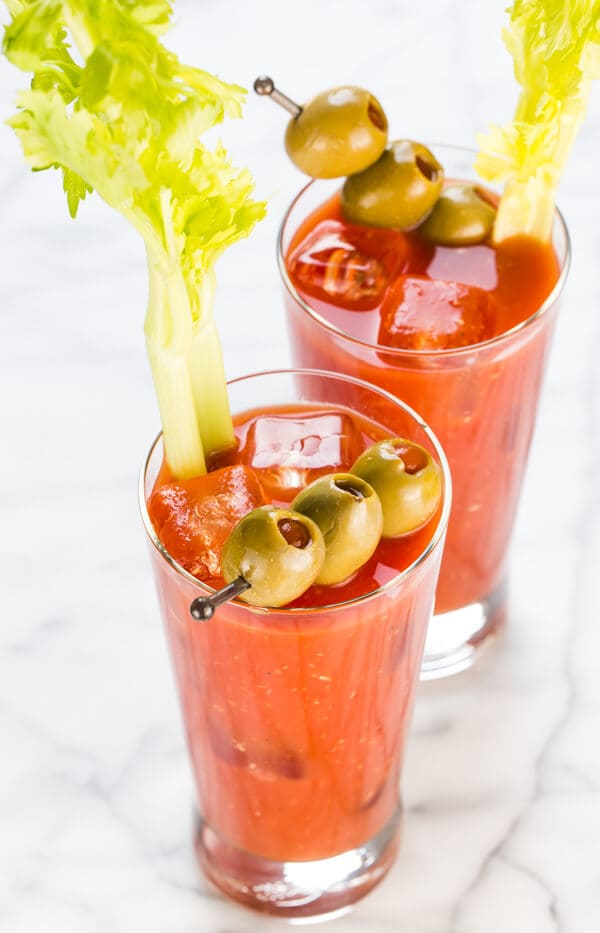 6. Every brunch needs a Bloody Mary, and this easy homemade version beats the bottled mix any day.
8. Keep your brunch cocktail traditional with these Classic Champagne Cocktails. Three ingredients are all you need!
9. Batch cocktails always win points in my book, and this make ahead Peach Rose Sangria just made hosting Sunday brunch that much easier.
10. The warm and spicy ginger liqueur in these Ginger Grapefruit Sparklers will make you want to linger over brunch as long as possible.
11. Put a spin on your usual mimosa recipe with these Grand Orange Mimosas. (Hint: the secret ingredient makes all the difference in a top notch cocktail!)
12. Forget your experience with syrupy, frozen daiquiris. These Strawberry Kiwi Daiquiris will completely redefine how you think about this tasty rum cocktail.