Have more summer berries than you know what to do with? Try something new with this collection of 12 berry recipes.
My heart belongs to summer berries.
Strawberries, raspberries, blueberries, blackberries, I. Love. Them. All.
Summer picking season is upon us, and I can't wait to stain my fingers with berry juice and fill my boxes with freshly picked, sun-ripened berries. Every year I take the kids to pick strawberries and blueberries, and, even though we follow the "pick one, eat one" rule, we always return with waaaay more than we need. So that means it's time to get creative in the kitchen.
Anyone else get a little overzealous with your picking habits? Or maybe you found a great deal on berries at the grocery store or farmer's market? Check out this collection of 12 berry recipes and get some fresh ideas for using your bumper crop.
---
MASCARPONE TARTS WITH FRESH BERRIES  
style="font-size: 18pt;">This is always a birthday or special occasion dessert request from Lisa's son, Charlie. Can you blame him? You can use any combination of berries you like. They all taste delicious with the mascarpone filling and chocolate cookie crust.
---
Yes, berries belong in cocktails, too. I'm a sucker for that gorgeous pink color and the floating berries. The tequila is not bad, either. 😉
---
BLUEBERRY JALAPENO REFRIGERATOR JAM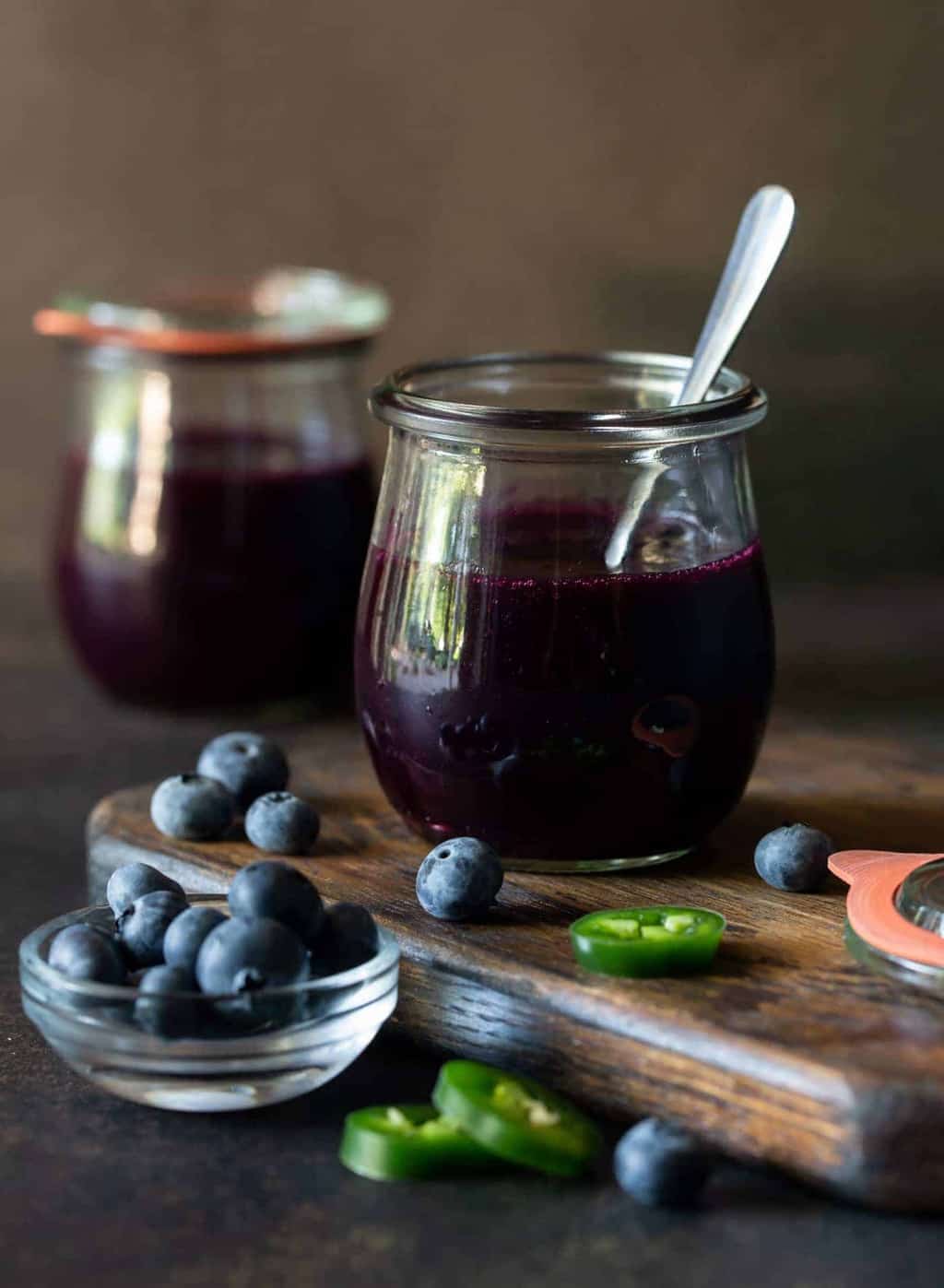 The whole canning process kind of freaks me out. Boiling water and sterilization and sealing…too much for me. Now if I can get a similar result in the fridge? Count me in. And this spicy sweet jam goes with just about anything. Super versatile and super easy.
---
---
BLUEBERRY LEMON POPPY SEED MUFFINS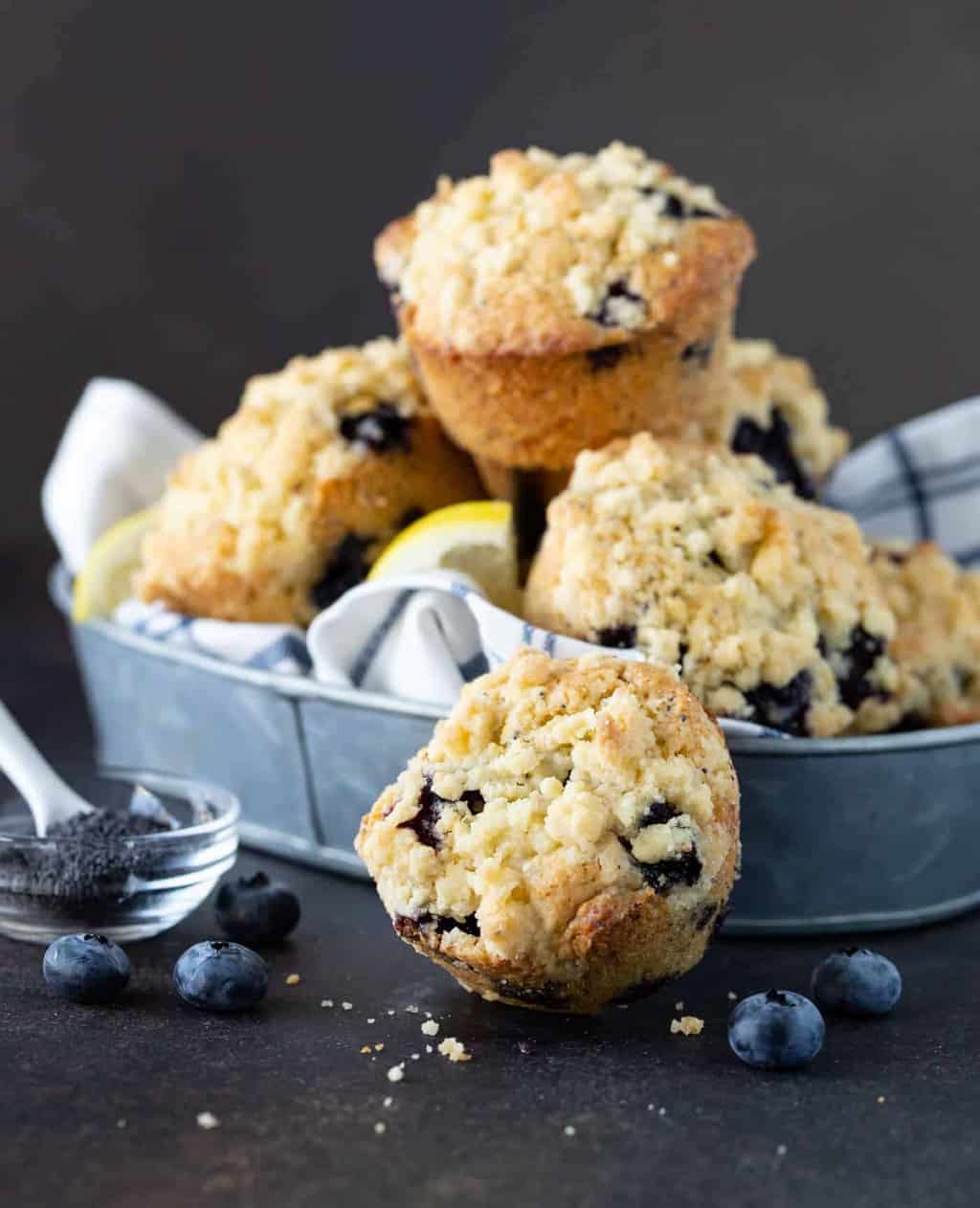 It's hard to resist a freshly baked, warm-from-the-oven blueberry muffin, but add some tangy lemon zest, crunchy poppy seeds and a crumble topping, and I double dog dare you to eat just one.
---
I can't possibly pick just ONE favorite berry recipe, but these balsamic roasted strawberries are definitely near the top. Stir some into your morning yogurt, pour them over your evening ice cream or top your pre-party crostini with these zesty berries. Just eat them. Often.
---
LEMON BLUEBERRY CHEESECAKE BARS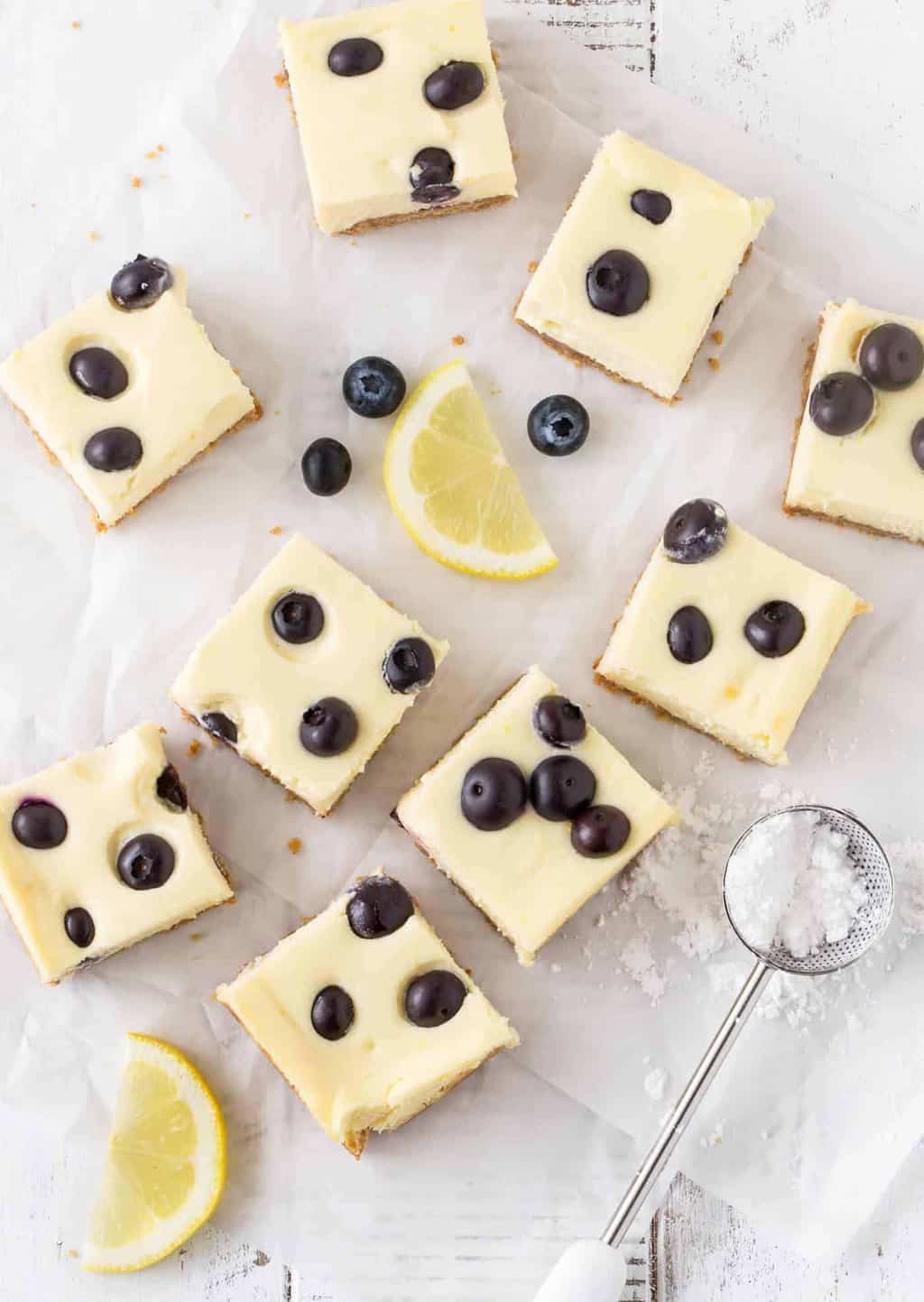 Fresh blueberries floating in a decadent lemon cheesecake filling with a buttery graham cracker crust. Cut these into bar-sized squares and watch them fly off the picnic table.
---
CHICKEN STRAWBERRY SALAD WITH AVOCADO POPPY SEED DRESSING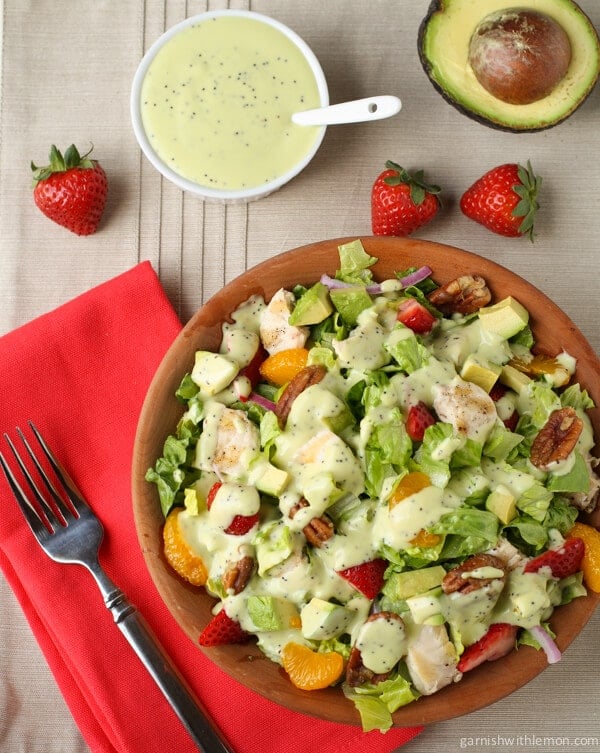 A summer favorite in our house. The sweet berries and the tangy avocado poppy seed dressing are irresistible together.
---
I've tried several recipes for scones, and the dough can be tricky to work with. Not this blueberry version. Lisa nailed it with this one. It is solid. Every. Single. Time.
---
FRUIT SALAD WITH LIME MINT DRESSING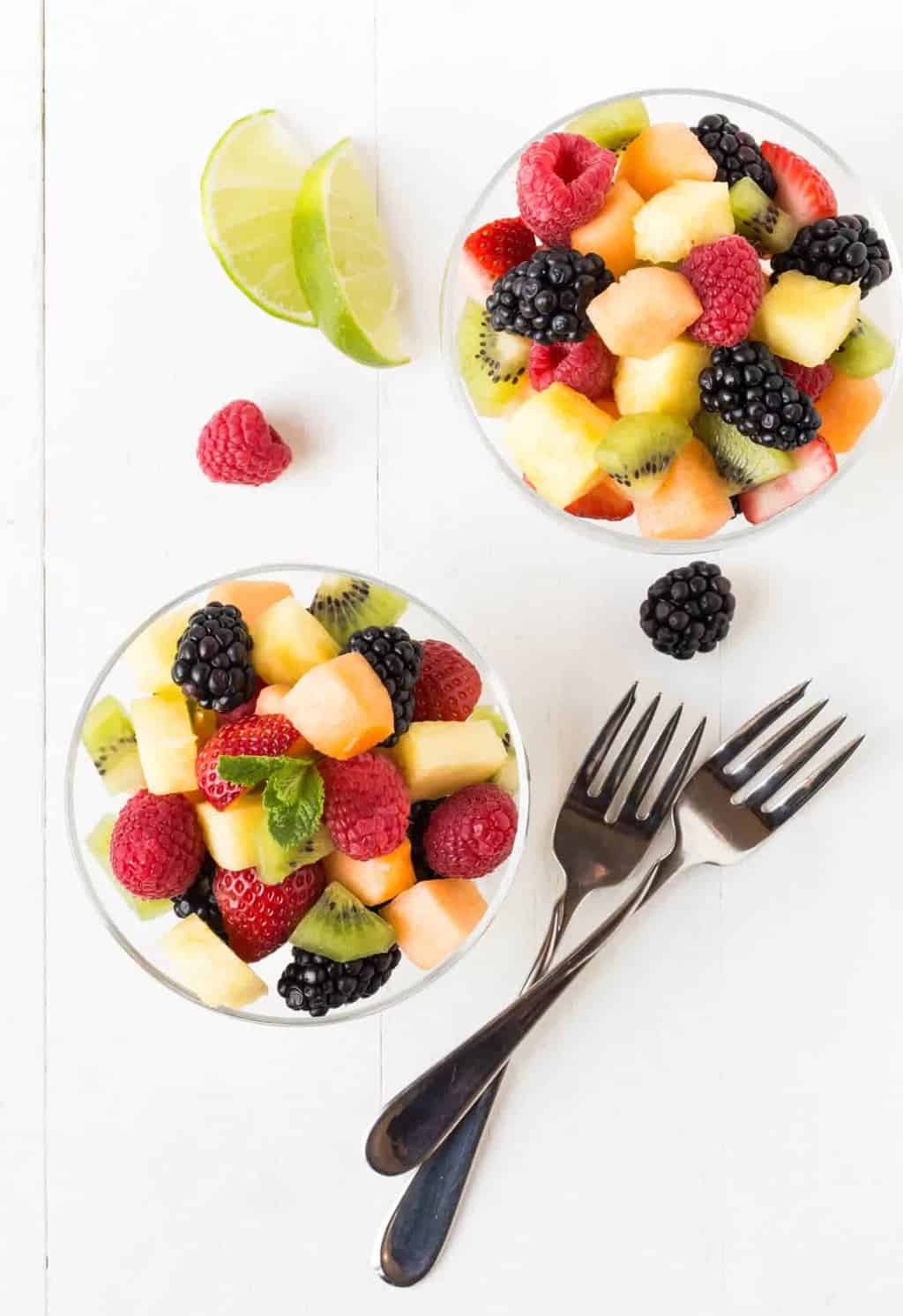 You're probably thinking fruit salad? Do I really need a recipe for that? Nope, you don't. But toss your fruits and berries in some lime-mint dressing and you have just upped the ante on next week's potluck.
---
This daiquiri was inspired by our recent trip to Miami. Infuse your rum with strawberries and kiwi, and you'll be sipping pretty all summer long.
---
CHOCOLATE RASPBERRY TRUFFLE BROWNIES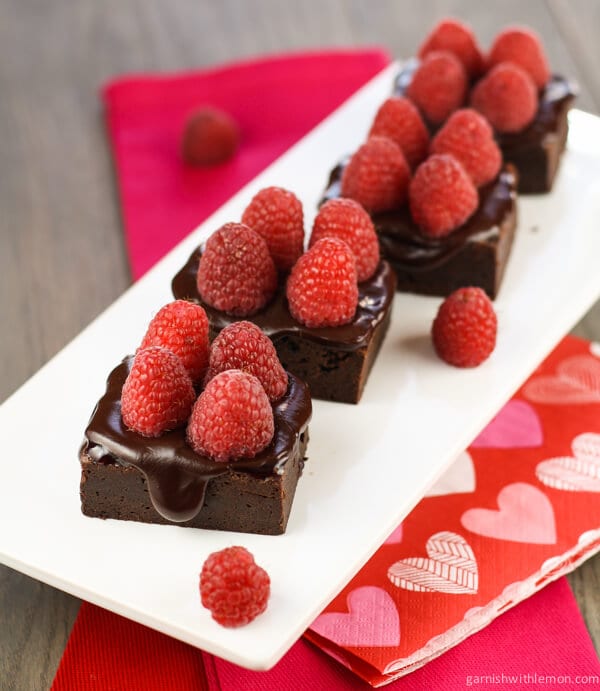 You didn't think we'd give you a collection of berry recipes without a nod to a chocolate dessert, did you? Some might say we saved the best for last. I guess you'll have to sample your way through this collection and judge for yourself!