Need some inspiration for new ways to use summer's bounty of tomatoes? Look no further than our collection of 10 Garden Fresh Summer Tomato Recipes!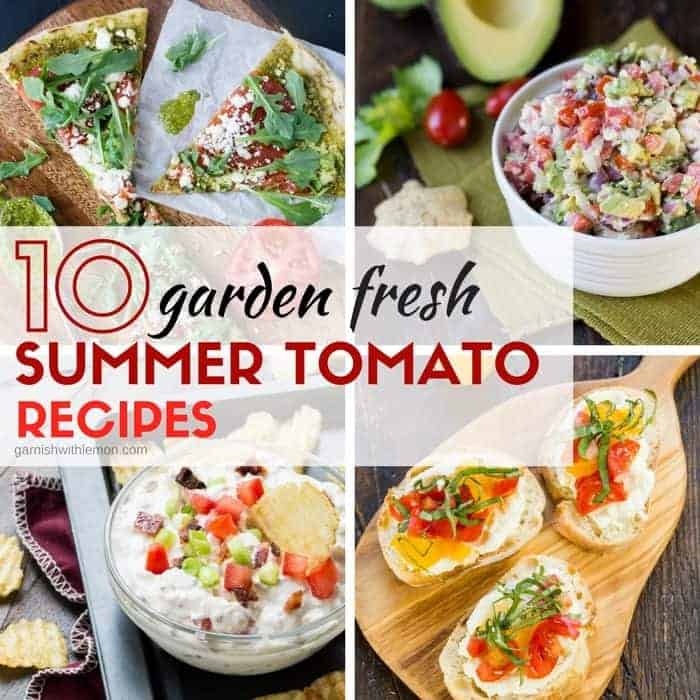 Whether you have one pot of tomatoes growing on your deck or a garden full of heirloom varieties, it's inevitable that ALL of the tomatoes will ripen at the same time. If you need new ideas for how to use your jackpot of juicy tomatoes, check out 10 of our favorite Garden Fresh Summer Tomato Recipes below. Cooked, roasted or raw, we have options for everyone!
Appetizer recipes with tomatoes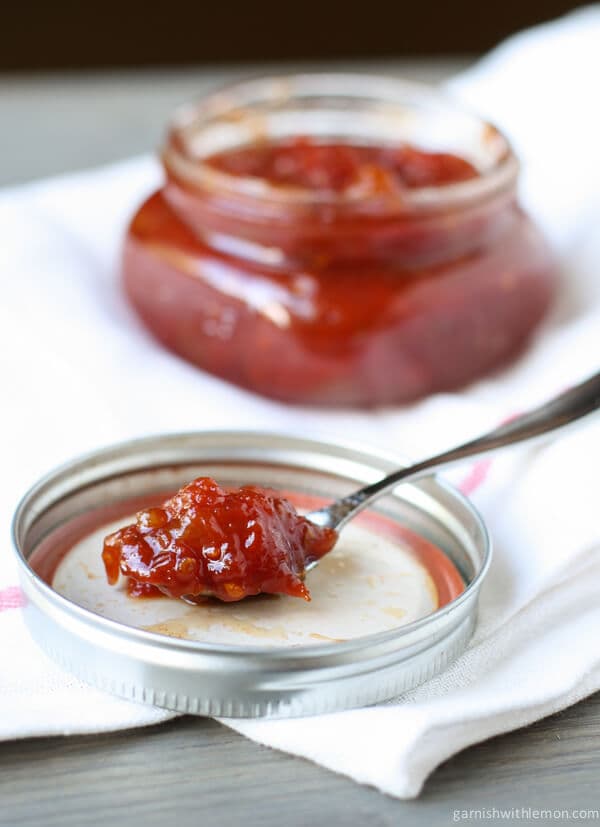 Need a recipe for those not-so-pretty-looking-but-still-taste-good tomatoes? Our Sweet and Tangy Tomato Jam recipe makes only 1 1/2 pints, a reasonable amount that will keep in the fridge for weeks. Plus no water bath canning is required!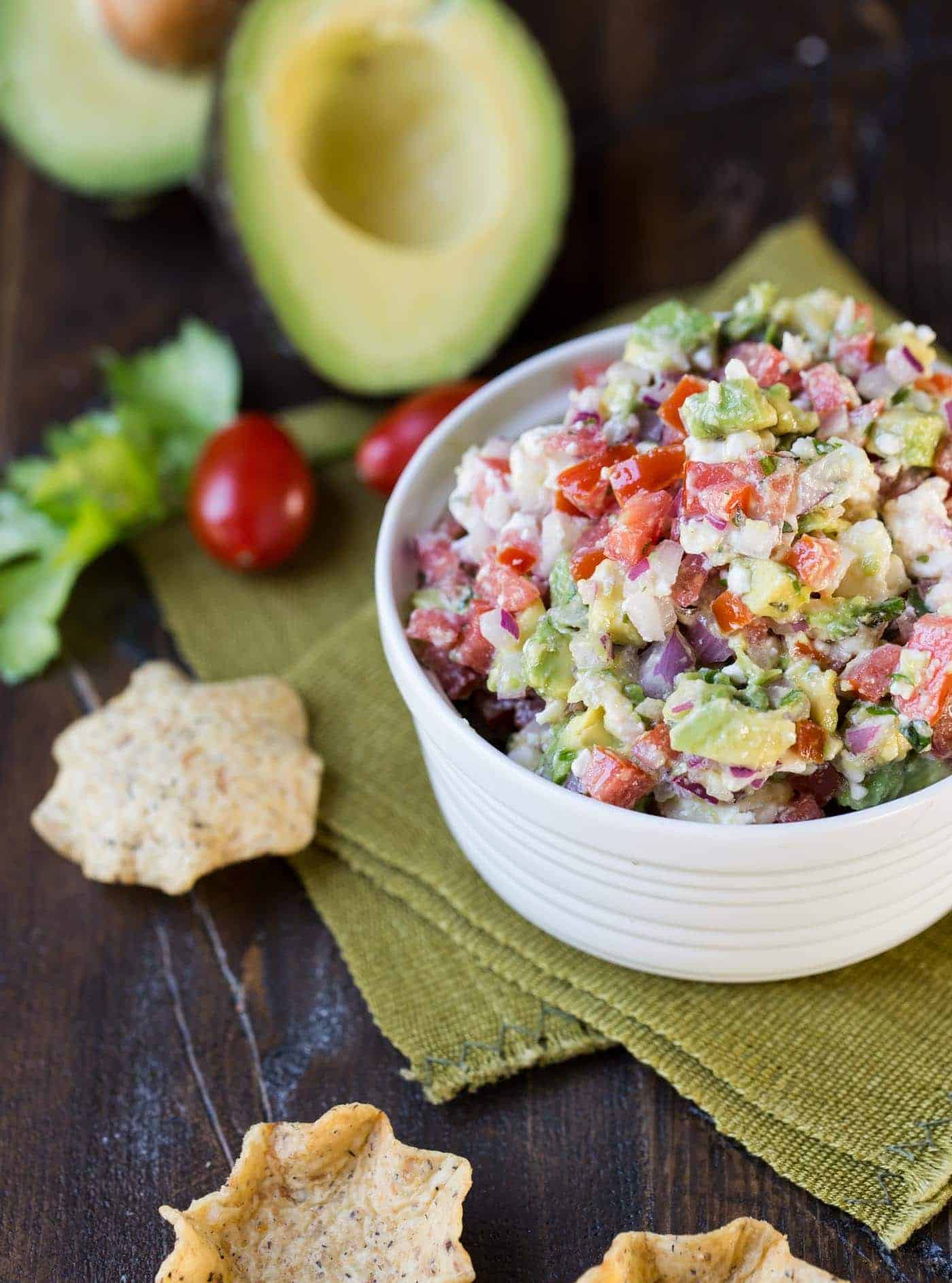 This Avocado Feta Salsa is one of our most popular recipes for a good reason. It's not guac. It's not salsa. It's just your tortilla chip's new best friend.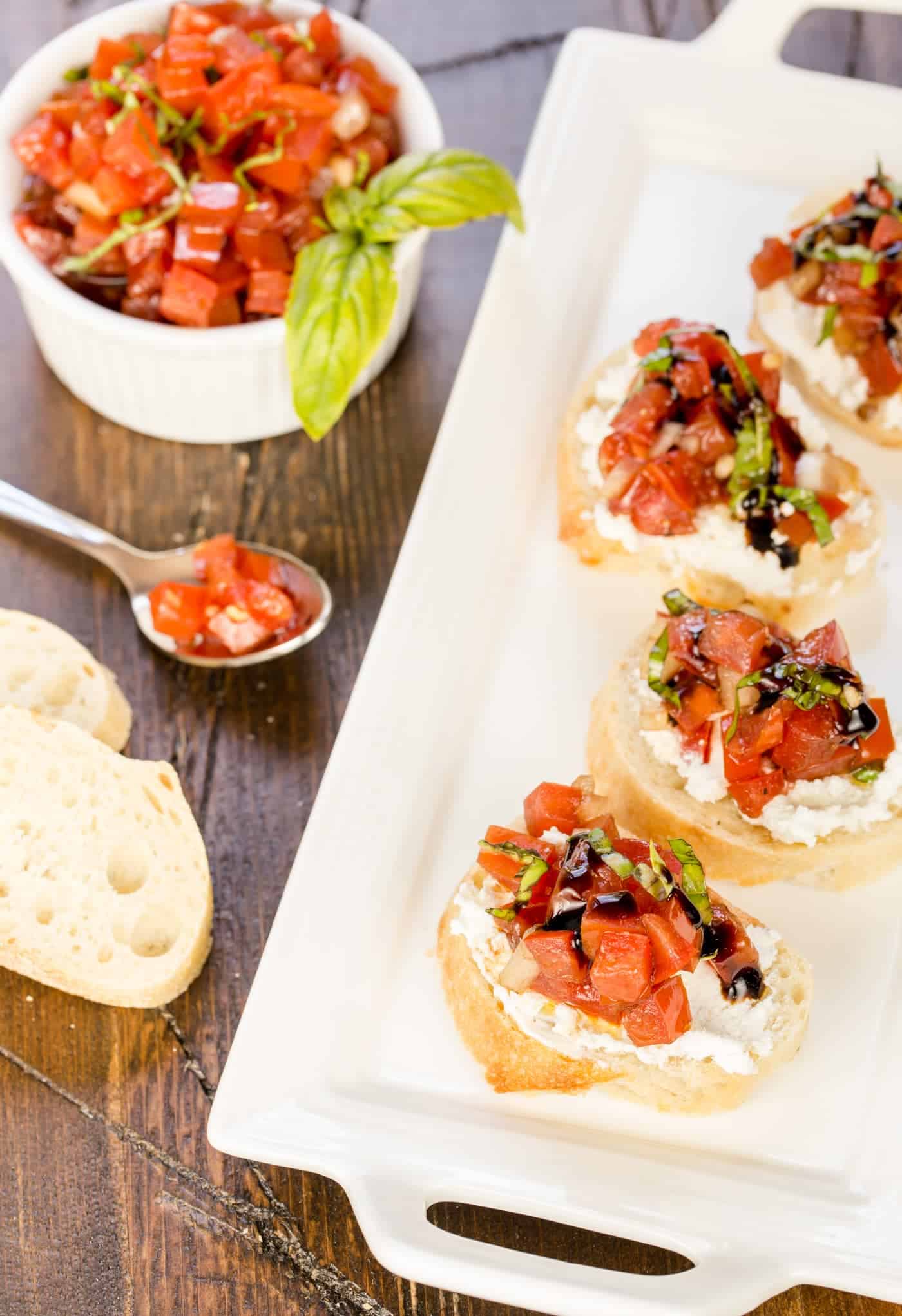 No collection of summer tomato recipes is complete without bruschetta. And in this case, simple really is best. This 10-minute Balsamic Bruschetta recipe lets the gorgeous flavor of those juicy summer tomatoes shine.
Salad recipes with tomatoes
This Tomato, Feta and Vidalia Onion Salad is a go-to side dish for any summer BBQ. With only 5 ingredients, it takes moments to pull together and the combination of ripe tomatoes, salty feta, and sweet onion never fails to impress.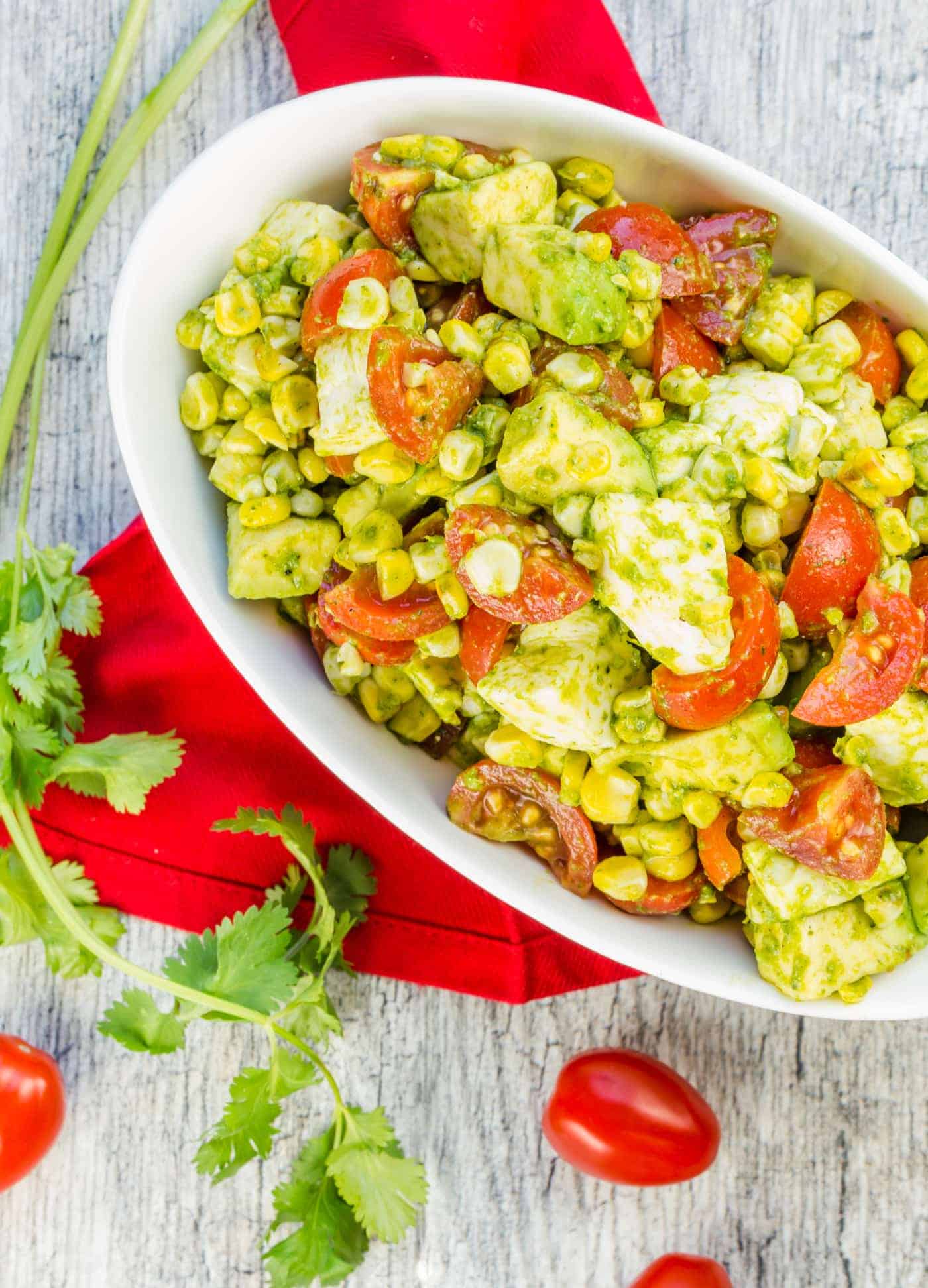 Love cilantro? We do, too, and this Tomato, Mozzarella and Grilled Corn Salad filled with summer's best produce and a tangy cilantro dressing is one of the reasons why. This substantial side dish is always one of the first salads gone at our backyard BBQs.
Main dish recipes with tomatoes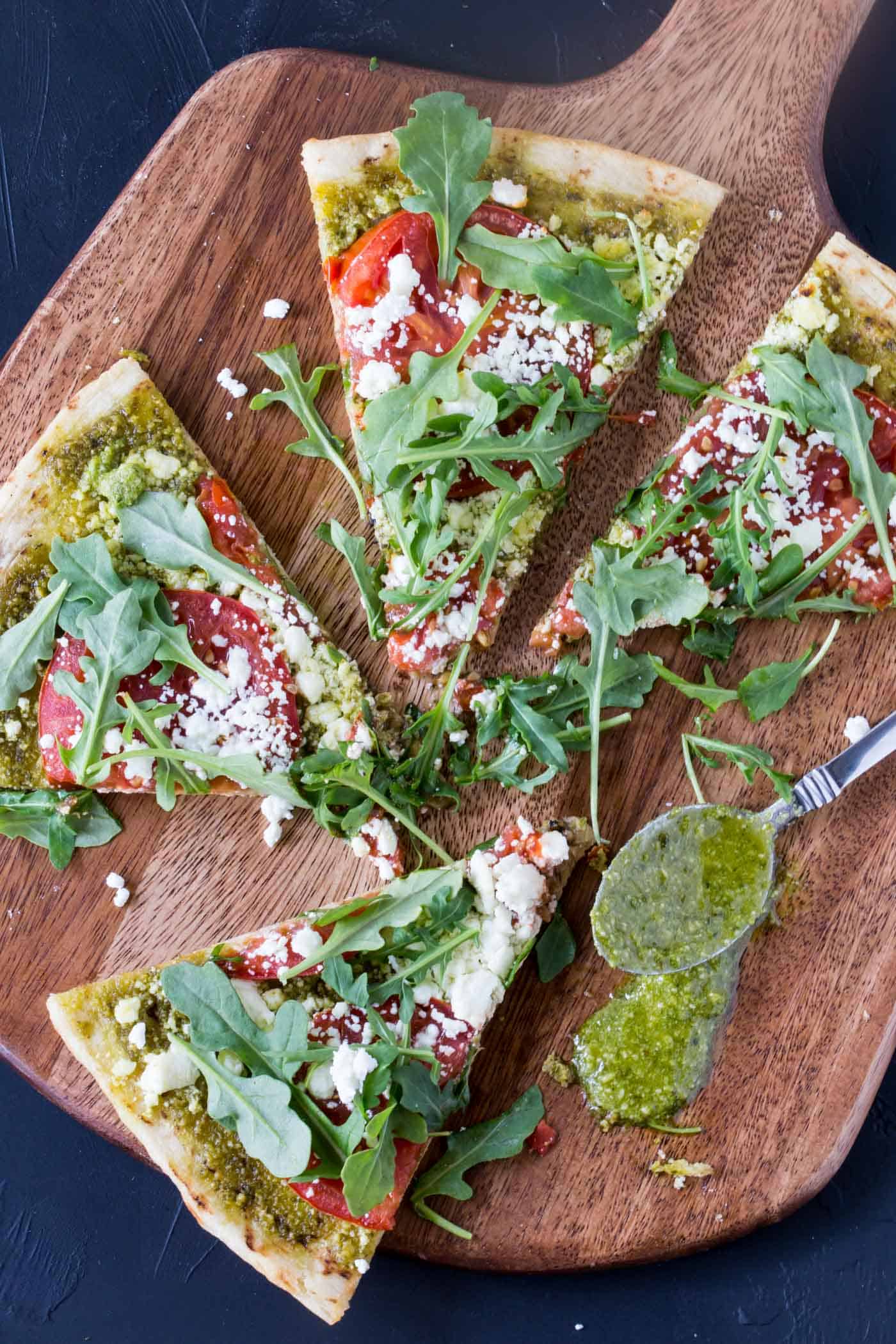 Grab your best slicing tomatoes for this Pesto Pizza with Goat Cheese, Tomatoes and Arugula. Never had arugula on your pizza before? You're missing out. Plus you can make this on the grill and keep the house cool.